Sport
Alejandro Garnacho set to miss FA Cup final for Under-20 World Cup
One of Man United's most impressive impact players this season most likely won't be back in the country by then.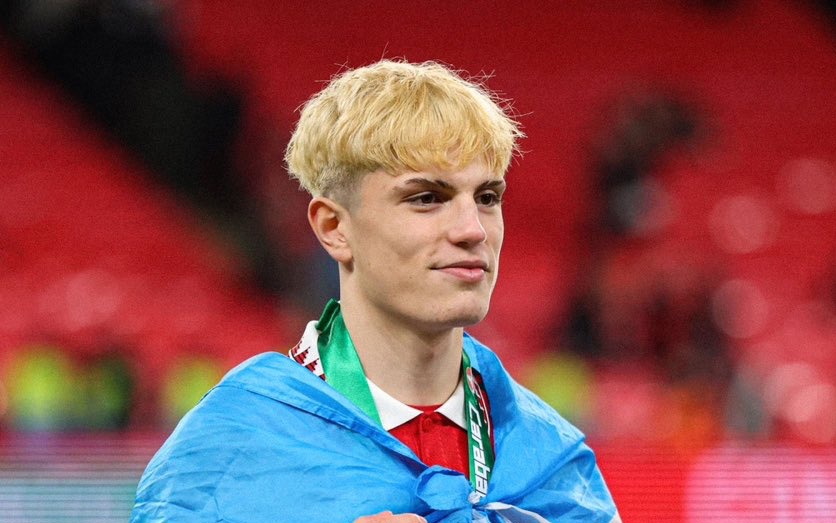 Manchester United starlet Alejandro Garnacho is reportedly set to miss the 2023 FA Cup final after making the decision to travel with Argentina for the Under-20s World Cup.
The young winger has been one of United's brightest sparks this season and his unfortunate injury came as a huge blow to the squad that was already growing injury-ridden amidst a busy run of fixtures.
Garnacho last played for United on 12 March and was set to be ruled out for a period of "around six weeks" following damage to his ankle, which saw him leave Old Trafford on crutches.
That being said, Reds were delighted to see that Garnacho was seemingly back in some form of training earlier this month after sharing a picture of himself back wearing boots on his Instagram story.
While Erik ten Hag had given no indication of when the promising Argentine prospect would be once again available for matchday selection, having still missed out on the matchday squad for the semis on Sunday, fans were nevertheless excited at the prospect of having him back for the final.
However, as per Argentine journalist Damian Villagra, the 18-year-old is apparently going to be joining Argentina's Under-20s team for the upcoming FIFA U20 World Cup in Indonesia, starting next month.
The tournament starts on 20 May but runs until 11 June and should his national team even make it as far as the quarters on 4 June, it means he will still miss the conclusion of the FA Cup by a day.
When international duty calls, it's hard for any player to say no.
Read more:
For context, Argentina are not only the current World Champions at senior level but they are the most successful team at this age group, with six U20s titles to their name.
There is obviously still the chance that 'La Albiceleste' don't make it to the quarters, let alone the final, so Garnacho could still end up flying back to the UK in time; United fans will certainly be hoping so anyway.
Already reclaiming one of the club's most popular songs, not to mention registering four goals and five assists in just a short time as part of the first team.
All that being said, it doesn't look too likely Reds will be singing 'Viva Garnacho' at the FA Cup final.
For all the latest news, events and goings on in Greater Manchester, subscribe to The Manc newsletter HERE.
Featured Image — Alejandro Garnacho/DamianAvillagra (via Twitter)