Sport
FA confirm Alejandro Garnacho will not face charges for social media post about André Onana
The issue has been put to bed after Onana advised the matter 'should go no further'.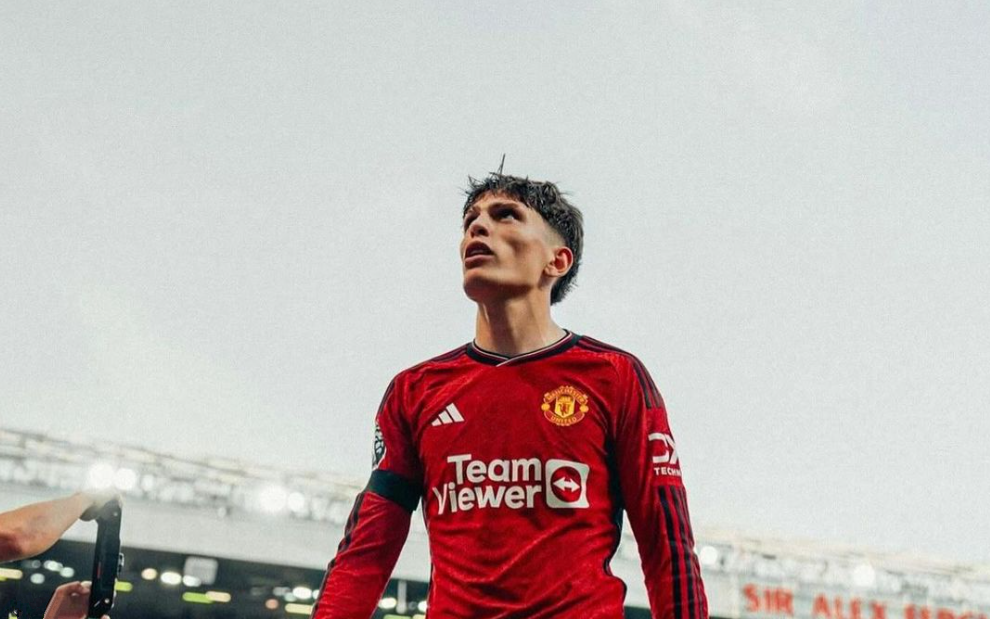 The FA has confirmed that Manchester United winger Alejandro Garnacho will not face any charges for his recent controversial social media post directed at teammate André Onana.
Garnacho, 19, was accused of racism after sharing a since-deleted post about Onana following his crucial penalty save in the Champions League against FC Copenhagen.
Intending to celebrate the Man United goalkeeper, the young Argentine posted an image of the save along with two gorilla emojis, causing uproar online.
Despite the Cameroonian keeper coming out to defend him in a social media response of his own, stating on Instagram, "People cannot choose what I should be offended by. I know exactly what [Garnacho] meant: power and strength. This matter should go no further."
And, as it turns out, that is exactly the outcome that has arisen from the situation, as despite both the FA and Garnacho having acknowledged the racially insensitive connotations of the post, the governing body says they are happy with their findings and insist the player will not face any punishment or investigation.
The FA said it had "reminded the player of his responsibilities around social media posts and the use of emojis in particular".
A full statement read: "We sought the player's observations as part of our investigation, and he explained that the use of two gorilla emojis was intended to highlight the strength and power of his team-mates – specifically Andre Onana and Harry Maguire – following the pivotal roles that they played in Manchester United's win over FC Copenhagen".
"We are satisfied with Alejandro Garnacho's explanation and the context that it provides, so we will not be issuing disciplinary proceedings on this occasion"
Read more:
They also went on to add that they "intend to liaise with Kick It Out and the PFA to discuss other potential issues around the use of emojis and similar forms of messaging, and education that can be provided about them" in the future.
It is by no means the first time that a Manchester-based footballer hasn't gotten in hot water following a racially insensitive social media post about their teammate, as back in 2020 former United striker Edinson Cavani was fined for his use of an inappropriate 'term of affection' to a friend.
A similar investigation was carried out the previous year after Man City's Bernardo Silva compared his then-teammate Benjamin Mendy to a character used on the branding of a chocolate bar sold in Spain and Portugal, ultimately being fined £50k and receiving a one-match ban.
The Red Devils face off against Copenhagen again in their next Champions League fixture and ideally need to win all three remaining matches to go through unless Bayern Munich also beat Galatasaray, in which case they'd only need six points to advance into the knockouts.
For all the latest news, events and goings on in Greater Manchester, subscribe to The Manc newsletter HERE.
Featured Images — Alejandro Garnacho/André Onana (via Instagram