Sport
Gary Neville explains brilliant reason his hotel lost £3m during the pandemic
Spoiler alert: because he's an absolute legend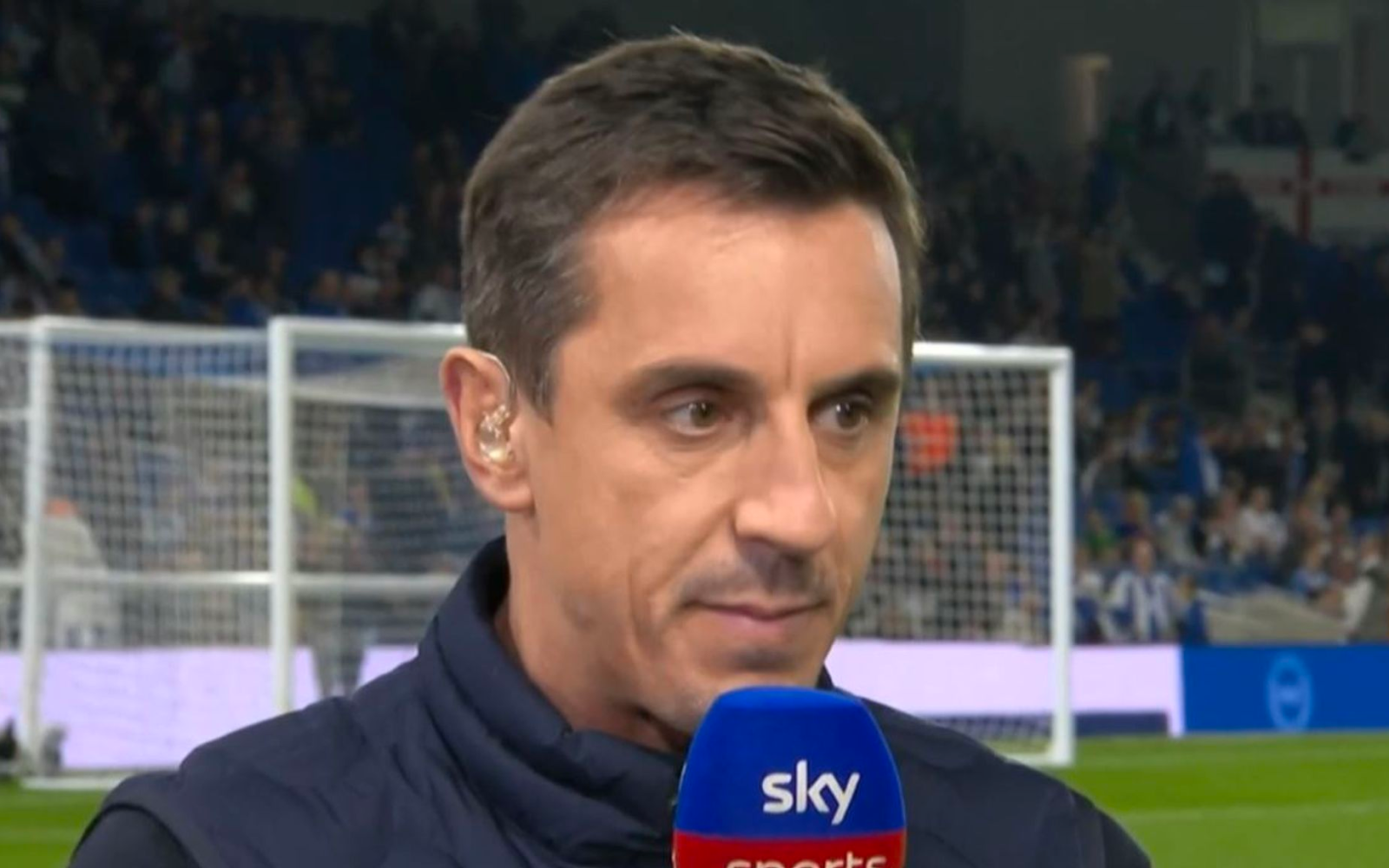 Gary Neville has fired back after the Mirror's football column published an article detailing how his hotel had lost £3 million over the course of the pandemic.
The outlet shared the piece on Twitter with the caption: "Ryan Giggs and Gary Neville's Hotel Football loses £3m in two years and owes £10m in loans".
Quote tweeting them just a few hours later, the Manchester United legend turned pundit quickly responded with a revised headline for them. Can't lie, we prefer his…
He's absolutely had their pants down, here.
As he explains in less than 280 characters, the reason why the business took such a financial hit – beyond the unavoidable obstacles of the pandemic itself – is that they paid staff '100% of their wages' and also hosted '120 medical professionals and nurses'.
In case the news passed you by at the time, back in March 2020 the hotel announced that they would provide Covid-secure housing for NHS staff sheltering from vulnerable family members at absolutely no cost for at least nine months.
They lived up to the promise and more, liaising with Deliveroo to deliver hundreds of free hot meals for several weeks.
Sharing the following video when furlough was rolled out across the UK, Neville announced that the business owners would be putting up hundreds of frontline workers in Old Trafford's Hotel Football and the Stock Exchange hotel, located in Manchester's City Centre.
Neville and Giggs bought the Stock Exchange under the banner of their GG Hospitality Group in 2013 and opened Hotel Football two years later, along with the help of brother Phil and fellow Class of '92 members, Paul Scholes and Nicky Butt.
In the financial documents first viewed by the Daily Star, the company are said to have £1,148,879 in 2021 and even more in 2020: £2,042,812.
Read more
They are even said to have pulled money National Museum of Football, as well as taking out loans totalling £10.2m from the firm's parent company to keep everything ticking over.
Nevertheless and even with rising inflation during and post-Covid, Neville insisted: "The directors have continued their policy of investing in the hotel to improve operational performance and to promote the Hotel Football brand".
All that while providing a vital lifeline for key workers. Hero.
Featured image: Sky