Sport
Ilkay Gündogan bids emotional and 'bittersweet' goodbye to Manchester City as he joins Barcelona
One of the Premier League's best players of the past few years, let alone just at Man City, made no secret of how difficult a decision it was to leave.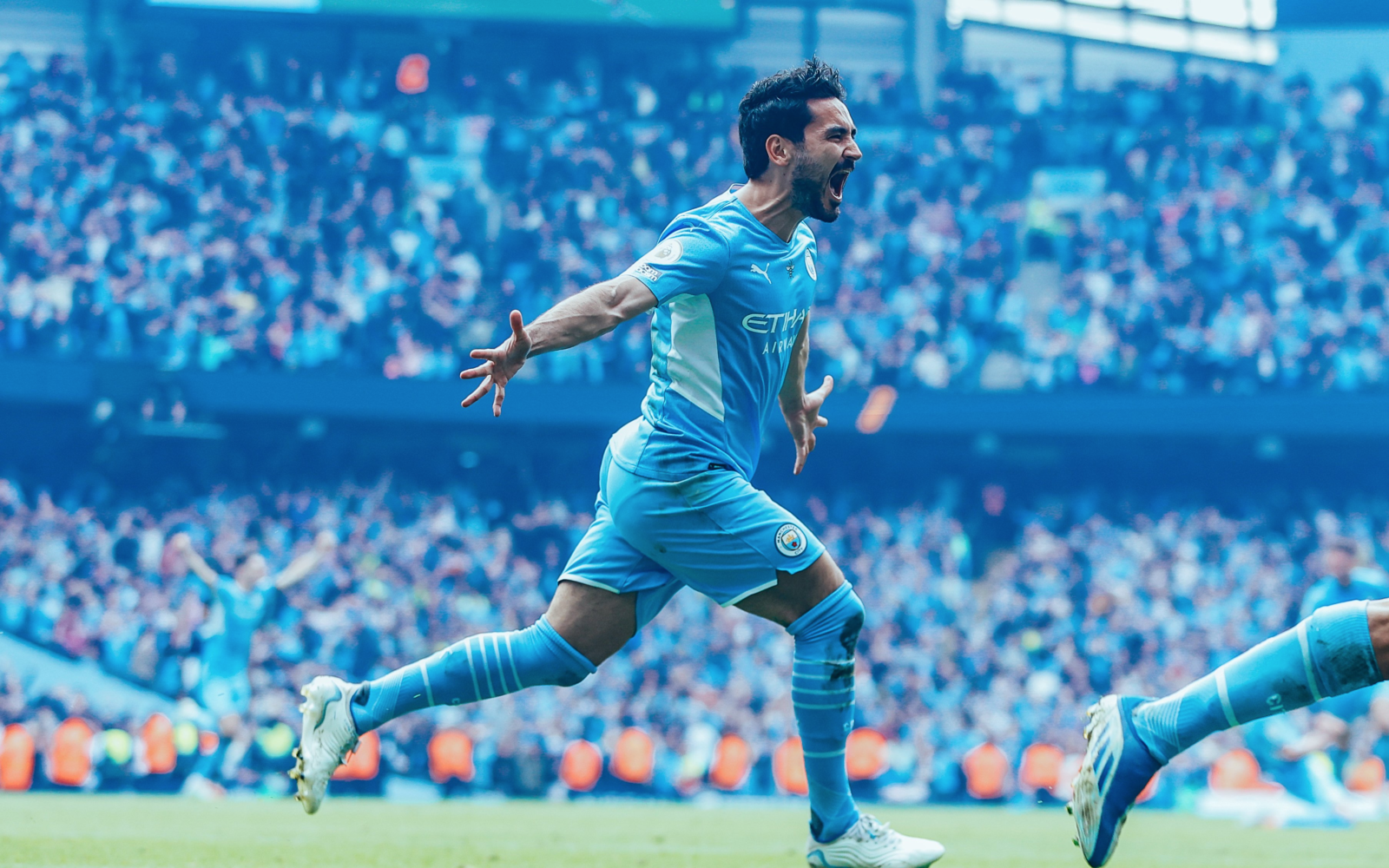 Ilkay Gündogan has issued a lengthy, emotional and admittedly "bittersweet" goodbye to Manchester City and the fans as he prepares to be unveiled as a Barcelona player imminently.
Soon to leave Man City for Spain after seven years at the club, with Mateo Kovačić set to arrive from Chelsea as his would-be replacement, Gündogan departs the Etihad as one of the most decorated players to ever play in Blue, having signed off his final season with a treble.
You can't ask for much better than that.
Confessing that "goodbyes are never easy but it's even harder with this team", the 32-year-old German international penned an extensive and deeply heartfelt farewell to City and its supporters via The Players Tribune, insisting, "this is the closest team I've ever been a part of".
Opening his farewell message, the midfield maestro wrote: "When I first arrived here, I was a young man with no kids and a lot of dreams. It's hard for me to even believe, but I am leaving seven years later as a father who has fulfilled every single dream that he ever had.
"Today is bittersweet. Goodbyes are never easy, but it's even harder with this team. When I had to break the news to the boys that I was leaving in our group chat, I was very emotional. I will miss all of them, honestly. But I am happy to say that I'm leaving here as a champion, and I have nothing but love for the club in my heart. How many footballers can say goodbye as the captain of a treble team?
"It's amazing what we achieved. Five Premier League titles in my seven years here. Two FA Cups. The Champions League. The treble. But those are just trophies. The thing that I will remember the most is the feeling inside the squad, especially this season. I've never experienced something like it in football."
Read more:
The midfield maestro added that his City teammates were always lifting him up and calling him "Zidane" and "Pirlo" after every good training session and that the squad laughed "every day", insisting "that's rare in football".
Going on to credit their first-ever UCL trophy — a personal obsession of his "for the last 10 years" having been left "crushed" by losing two European finals — and incredible treble to this closeness, Gündo said everything from the group chat to organising barbeques "made the difference".
Shouting out the likes of Kevin De Bruyne, Erling Haaland, Ruben Dias and Jack Grealish (who he claims is "so misunderstood by some of the media"), he only had wonderful things to say about them not only as footballers but as people, labelling them as the reason he scored "so many key goals this season".
Ilkay Gündogan will now join La Liga giants Barcelona on a free transfer and a two-year deal, where his manager Pep who "made it possible" built his previous dynasty, bidding goodbye to Manchester City as a Centurion and a treble-winner. What a player and one who is sure to be missed by all City fans.
For all the latest news, events and goings on in Greater Manchester, subscribe to The Manc newsletter HERE.
Featured Image — Ilkay Gündogan (via Instagram)/Manchester City (via Twitter)