TV & Showbiz
Jesse Lingard strikes up emotional bromance with trainspotter Francis Bourgeois
People couldn't help but well up at the tearful train journey and neither could we.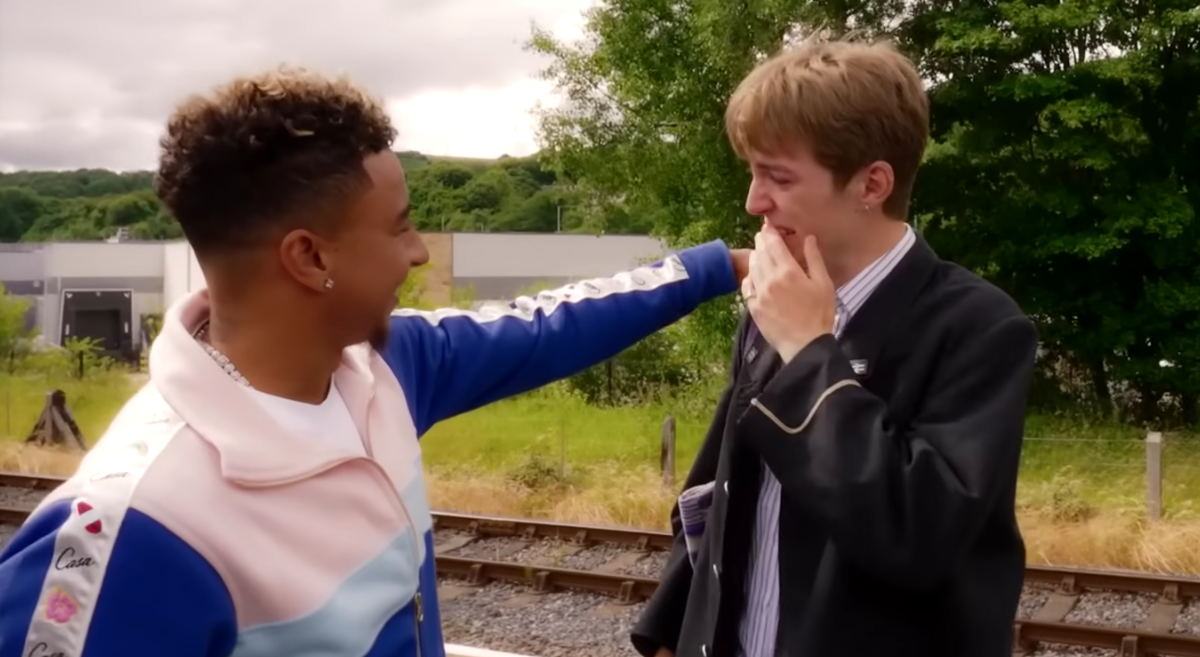 Francis Bourgeois taking over TikTok was something nobody saw coming. The same man getting a brand deal with Gucci and North face is something no one saw coming either.
Neither was him getting his own TV show on Channel 4 and having a little cuddle with Jesse Lingard, to be honest.
In case you haven't seen it, the social media sensation's popularity has reached such heights that he was recently given his own digital series, Trainspotting with Francis Bourgeois, and in a recent episode, the shy but sincere rail enthusiast had former Manchester United man Jesse Lingard along with him.
Already a somewhat unlikely pairing, those watching were equally taken aback when the two shared a vulnerable and heartwarming moment which saw Lingard comforting an emotional Francis.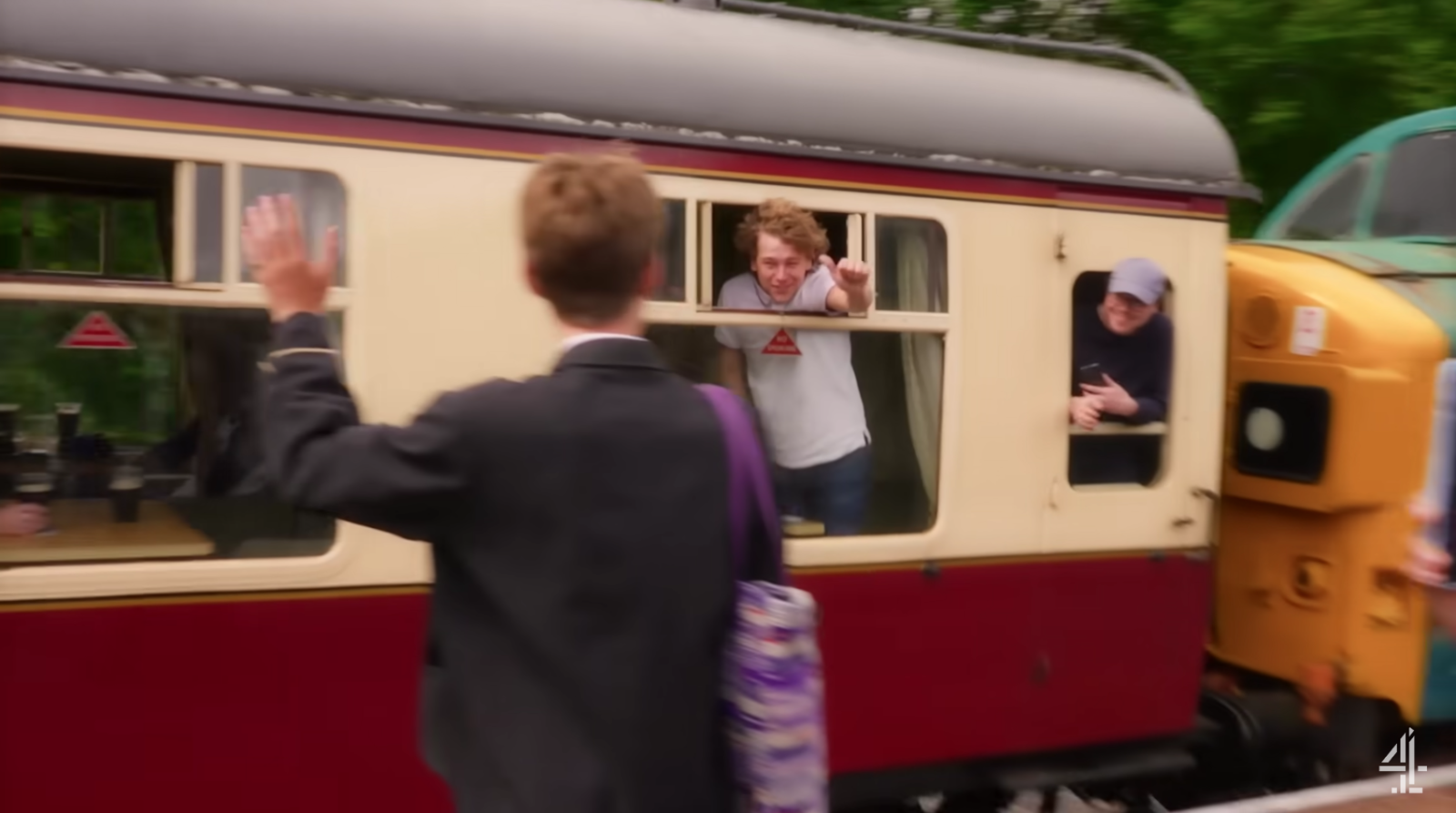 The pair met at Warrington Bank Quay station in Lingard's home town and after a little kickabout, the two embarked on a journey in Class 37's Mark I carriage along the East Lancashire Railway.
Following an honest and vulnerable conversation about online abuse, as well as treatment by the public and others within their respective industries, Francis (real name Luke Magnus Nicolson) admits to "getting a bit emotional" after seeing the positive reaction from his fellow trainspotters on their journey.
As well as being able to empathise through his own experience playing professional football, Jesse goes on to reassure him that his content has clearly been making an impact even "halfway across the world" and insists, "you're loved". Who's cutting onions?…
Finally, after being overwhelmed by the love and support of fans and fellow bashers (those who regularly travel on trains for fun), Francis breaks into tears and the current Nottingham Forest player puts his arm around him. Safe to say people watching at home and on social media were left a little teary-eyed too.
Read more:
The show which started on 19 October has seen Bourgeois thrown together with all manner of popular personalities including comedian Aisling Bea, rapper AJ Tracey and Eurovision pop star Sam Ryder.
As for his day out with 'JLingz', it's simultaneously the combo we never asked for one of the most wholesome things we've seen in ages. Be kind to each other, folks — it's really that simple.
You can watch the full clip of Francis Bourgeois' and Jesse Lingard's wholesome meeting here:
For all the latest news, events and goings on in Greater Manchester, subscribe to The Manc newsletter HERE.
Featured Image — Channel 4 (via YouTube)