Sport
Surreal video of a young Erik ten Hag talking to Johan Cruyff about how to coach resurfaces
Yes, he once had hair.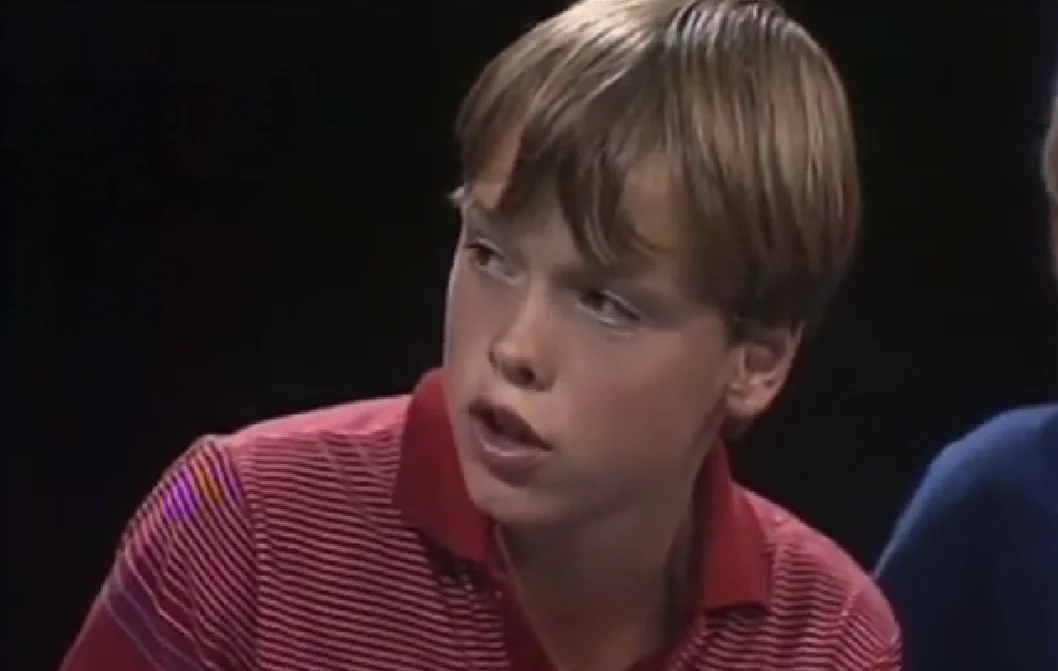 If Man United fans weren't already getting carried away with Erik ten Hag after nine straight wins, an old clip of him talking about football as a kid has recently resurfaced and Reds can't get enough.
To make things even more surreal, not only does the video show what looks to be a very smart 13-year-old ten Hag, but the person he is confidently chatting with is none other than legendary player, manager and general football visionary, Johan Cruyff.
Unearthed by Twitter user @RuudAzz, the video is ripped from a 1984 episode of the Dutch sporting icon's own TV show, Cruyff & Co, and sees the two discussing the differences between coaching different types of players.
To be honest, we just can't get over seeing him with hair!
As translated in the thread below, Cruyff was discussing the ins and outs of football management with a group of his nation's brightest young talents when ten Hag responded to the topic of coaches shouting at their players.
"I think you should watch out that you don't yell to the youth too much, because you can break a player like that", says a young ten Hag, speaking very insightfully for such someone of his age.
He then goes on to insist that there's a difference between coaching youth players and professionals "on a higher level, such as the first team of Ajax, you should be able to say something about it. Those guys train almost every day of the week. If they keep making the same mistakes, you should be able to confront them."
Read more:
It's clear that ten Hag's philosophies were embedded quite early on as he clearly looks to be seeing results with players in his current United squad, each of which look to have seemingly received a different kind of man-management depending on their age, conduct and prior issues.
For instance, while Alejandro Garnacho's attitude was called into question, the 52-year-old simply decided to make him wait for his chance rather than punish him and has been equally measured with other young players like Tyrell Malacia and youth prospects like Kobie Manioo.
On the other hand, he also clearly knows how to establish a strict code of conduct, as Jadon Sancho has been made to train separately as he works on his fitness, focus and confidence; even high-flying Marcus Rashford was dropped to the bench after being late for a team meeting.
He clearly made his thoughts clear during the whole Ronaldo saga too. It would seem he's always expected very specific things from coaches, including himself — talk about sticking to your principles.
For all the latest news, events and goings on in Greater Manchester, subscribe to The Manc newsletter HERE.
Featured Image — @RuudAzz/Sky Sports (via Twitter)