Sport
Tyson Fury says 'blame me' for 'below par' performance in controversial win against Francis Ngannou
Although the scorecards backed him on Saturday, Fury admits he fell a bit flat on the night — quite literally.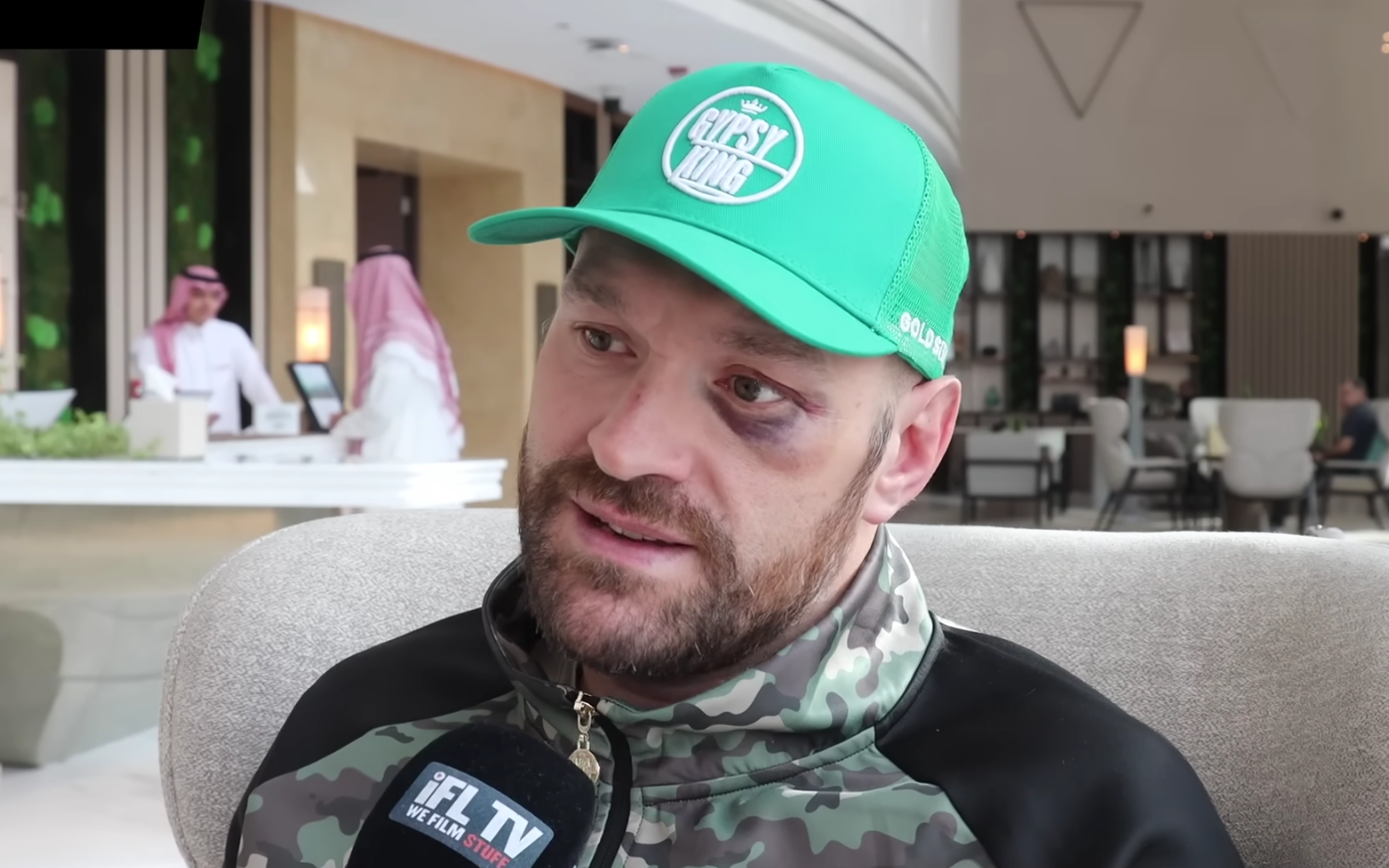 Tyson Fury has come out to say "blame me" for what admitted was a "below par performance" from the WBC heavyweight champion of the world against MMA fighter, Francis Ngannou, who knocked the pro boxer down and who many feel deserved to win the match.
Fury faced former UFC fighter Ngannou, who had no previous orthodox boxing experience prior to the cross-discipline bout, on Sunday night and despite emerging victorious following a split decision, has sparked controversy across the fighting world, with many claiming the result was 'rigged'.
Ngannou, 37, managed to deck 'The Gypsy King' in the third round and, in many viewers eyes, was the more dominant and aggressive of the two fighters on the night, but the judges still ruled 96-93 and 95-94 in Fury's favour, with only the third judge scoring the Cameroonian-Frenchman ahead by 95-94.
While the fallout from the fight is still simmering — Mike Tyson, Carl Froch, Chris Eubank, Eddie Hearn, Ngannou himself and many more insisting that he should have won — a couple of days on from the fight, Fury has now come out to shed some light on how it went down, admitting he wasn't at his best.
Speaking to iFL TV ahead of flying home from the equally controversial fight venue in Saudi Arabia, the 35-year-old from Wythenshawe argued that although he believes there's no one to blame for the fight not necessarily going according to plan, if blame has to be placed on anyone it should be him.
"It wasn't the best performance but I'm not going to make any excuses, said Fury. "I had a good camp… It was a tough fight, I had to get off the floor to win… yeah, it was a below-par performance but take nothing away from the other man. You're only as good as your opponent will let you be and that's a fact".
Despite having compared the match-up against the former UFC champion to being "like a table tennis champion facing Djokovic in the Wimbledon final" (something Ngannou was quick to mock his opponent with shortly after), the MMA specialist gave him a tougher fight than many expected.
Insisting that he "didn't train for a fight like that", Fury went on to add, "There's no 'who to blame' — blame me. There's no 'blame the trainer', 'blame the manager', 'blame the cutman'; blame me if you're gonna blame anybody. It was what it was — it's the fight game, not tap dancing.
Read more:
Detailing exactly why the ex-UFC fighter was difficult to deal with, the Manc boxing icon described Ngannou's style as "a lot more awkward than [he] thought he was going to be", refusing to "walk on" to more of the traditional shots you would expect from someone who hasn't typically trained as a boxer.
He also explained the knockdown as a result of him "being greedy" and wanting to get in an extra hit after a one-two which simply resulted in his opponent catching him on the way out. While many fight fans will continue to argue the final decision was incorrect, the official CompuBox punch stats did seem to reveal that Fury landed more hits and that Ngannou simply landed a few extra power shots.
Ultimately, Fury did concede that he "was good at what he was doing", adding, "Fair play to him… he gave me a better fight than all the boxers did in the last 10 years". Some pretty high praise.
You can watch the post-fight debrief in full down below, in which he also discussed his next prospective fight against Oleksandr Usyk — we'll believe it when we see it.
For all the latest news, events and goings on in Greater Manchester, subscribe to The Manc newsletter HERE.
Featured Image — iFL TV (via YouTube)/Francis Ngannou (via Twitter)