Sport
Manchester City win Club of the Year award at Ballon d'Or 2022 ceremony
City were shortlisted favourably in every category.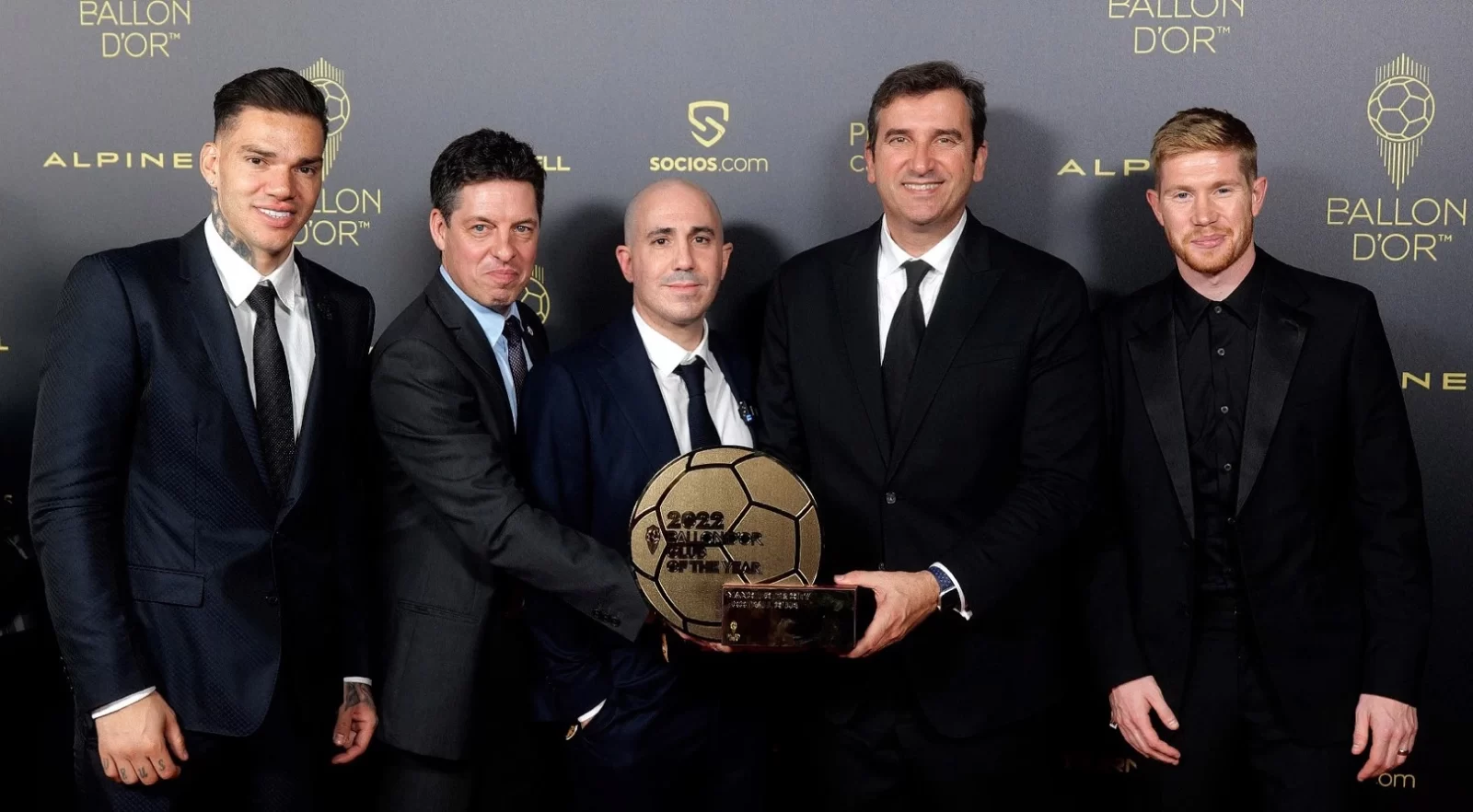 Manchester City picked up Club of the Year at the 2022 Ballon d'Or awards ceremony on Monday, 17 October, on a night that saw Pep Guardiola's side showered with plenty of praise.
The Sky Blues beat the likes of Liverpool and Real Madrid to the prestigious prize, who came in second and third respectively, but the high-flying Mancunian team received even further recognition on the evening.
City ended up receiving more nominations across the various categories than any other club, with Kevin de Bruyne coming third in the race for the 2022 Ballon d'Or trophy for the best player throughout the previous season.
Despite being beaten by Madrid's Karim Benzema – who many felt had been long overdue for the honour – the Belgian became the club's first player to ever be named among the top three players in the world.
Elsewhere, Ederson too came third in the race for the Yashin Trophy – the equivalent award for the best goalkeeper over the course of a season – but was ultimately beaten out by another Madrid player in Thibaut Courtois.
Given both he and Benzema starred in Los Blancos' 14th Champions League title, this came as little surprise to those watching on the night.
Nevertheless, seven players different City players were nominated across three categories for City, with Riyad Mahrez, Phil Foden, Bernardo Silva, Joao Cancelo, Lucy Bronze, as well as the aforementioned Ederson and KdB all recognised. No club boasted more candidates.
Bronze – a Euro 2020-winning Lioness who only recently left City for Barcelona – came 10th overall in the Ballon d'Or Feminin 2022, with her fellow England teammate Beth Mead coming in second to Barca's Alexia Putellas – the only female footballer in history to win the award twice.
Plenty of media figures and fans alike have questioned why City won Club of the Year despite Madrid winning both their domestic La Liga title and the Champions League last season.
However, others have noted that not only did the Manchester team lift their eighth Premier League trophy, but Pep's side also scored a whopping 150 goals across all competitions – more than any other side in Europe.
Read more:
Do you agree with the selections or do you think someone else should have swept up the 2022 Ballon d'Or and Club of the Year awards this year?
You can see the full list of rankings here.
Featured Image — Man City