Sport
Phil Foden and Ella Toone launch sustainable community football pitch in Moss Side
With the help of Football Beyond Borders, the next generation has a new place to play.
England and Manchester footballers Phil Foden and Ella Toone have teamed up with Nike, JD Sports and the Football Beyond Borders charity to launch a brand new all-weather football surface in Moss Side.
The community football pitch dubbed 'Move to Zero Manchester' at the Millennium Powerhouse in Moss Side was set up to provide more opportunities for the next generation to play.
The pitch's name derives from Nike's 'Move to Zero' campaign, which strives to achieve zero carbon and waste level to help protect the future of sport and give back to the local community. Mint.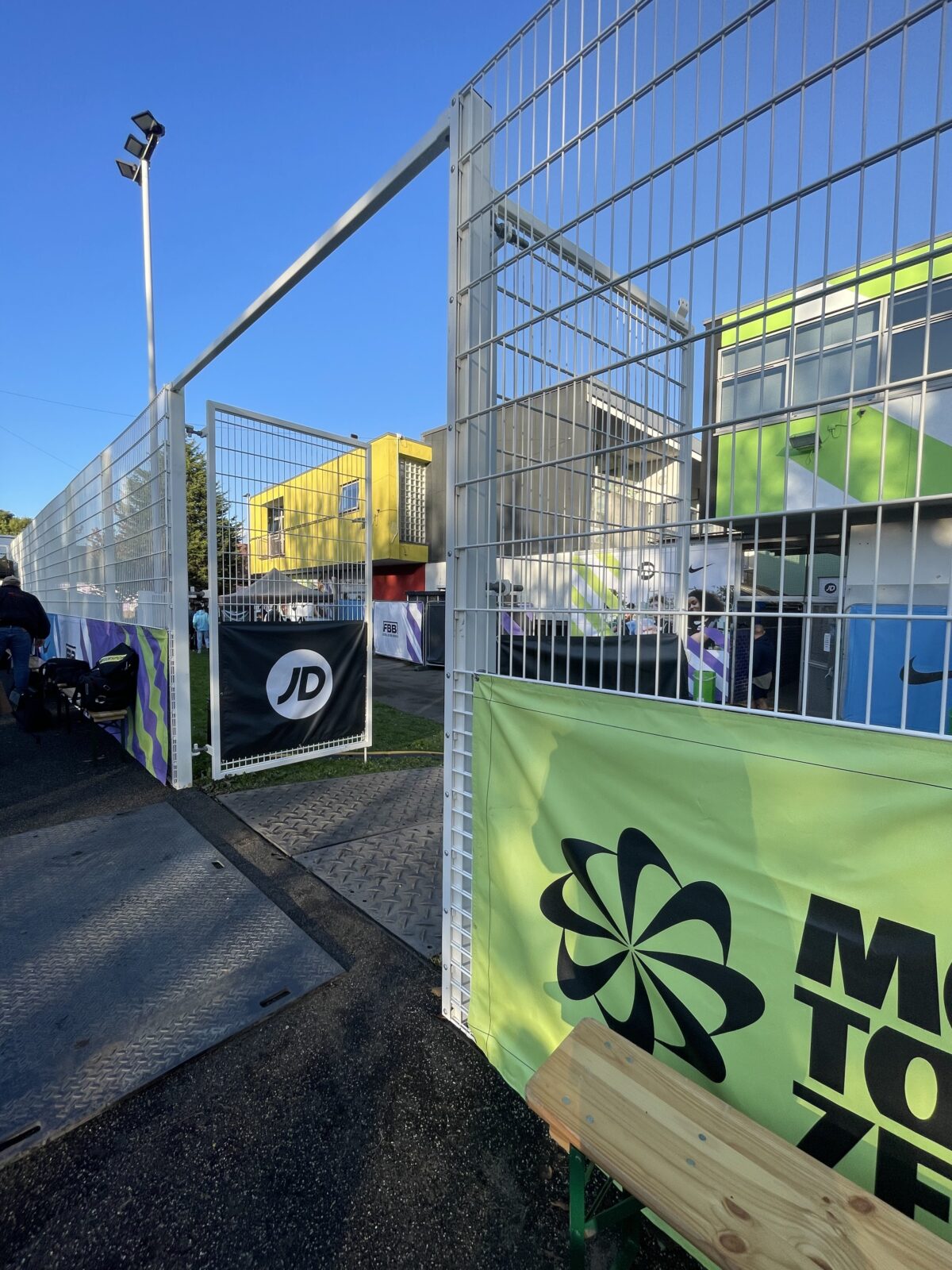 As for the pitch itself, the surface is made with what the brand calls 'Nike Grind': an initiative which dates back to 1992 and repurposes old boots and trainers that would otherwise end up in landfill by turning them into recycled materials for new products and pitches like this.
A great use for your old and unwanted kicks.
Unveiling the pitch and a number of activities, Football Beyond Borders (FBB) hosted a festival for the Moss Side community, celebrating the local area's culture and identity as a hive of "movement and collaboration for creativity and play."
These included a series of workshops, food stalls and dynamic learning opportunities for young people to understand the impact the local community can have. This is at the core of FBB's youth movement and overarching ethos.
Of course, no celebration of youth and Mancunian sporting culture would be complete without some local heroes — that's where surprise appearances from Manchester City winger Phil Foden and Manchester United midfielder Ella Toone come in.
The Nike athletes and England internationals were joined by significant community leaders to officially unveil the space. What better heroes could you ask for than a starring City player and a Euro 2020-winning Lioness?
But the Manc duo weren't the only notable figures there on the day, as the likes of Commonwealth bronze medalist Naomi Metzger, artist Pete Obsolete; dance troupe Impact Dance, health food collective Melanin Markets and James Gregory of Families Against Violence were all in attendance.
As for FBB, their work helping redevelop pitches and youth educational services across the country through sport has been benefitting local communities since the charity was founded back in 2014.
Similar campaigns started with regenerating a community pitch at their Brixton HQ in 2015 and in 2020 they started with companies like Nike and JD to see how they could bring similar rejuvenation to local youth communities in Manchester.
Read more:
Football Beyond Borders CEO and co-founder Jack Reynolds said that the charity is committed to continuing its work in local areas.
He said in a statement: "Community football pitches are hubs for people. They bring locals together, enable relationships to forge, and they provide an outlet for young people to play and be youthful."
Hear, hear.
For all the latest news, events and goings on in Greater Manchester, subscribe to The Manc newsletter HERE.
Featured Image — Nike x JD x Football Beyond Borders