Sport
Manchester City earns the most revenue of any club in the world as Deloitte reveals latest football rich list
The Premier League has once again dominated the list of world football's 20 biggest earners.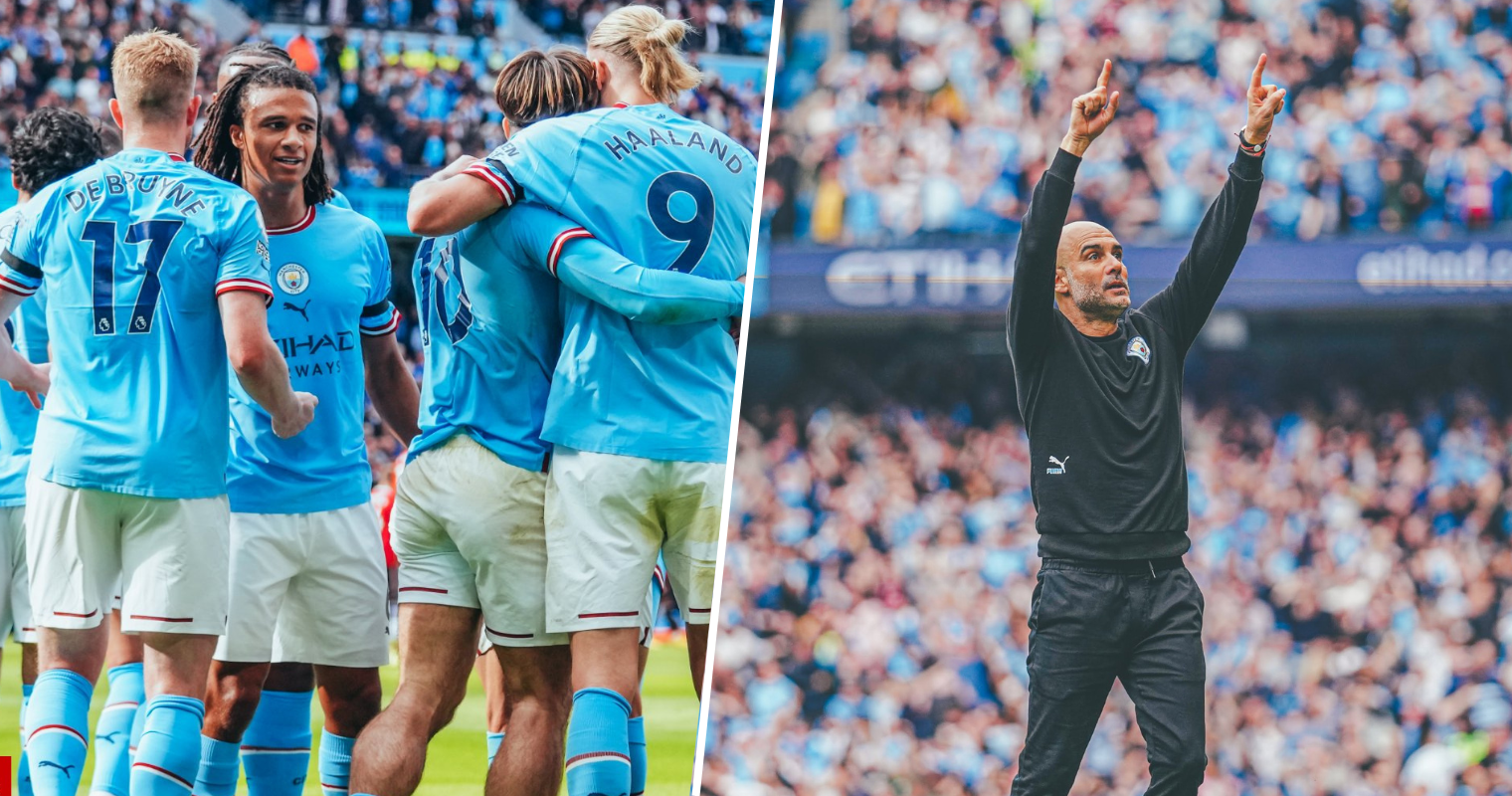 Manchester City has been named the club with the most revenue of any team in the world as finance experts Deloitte have their updated football rich list for 2023.
The Deloitte Football Money League has been running since 1996/97, when Man City's worth was just £12.7 million. However, the six-time Premier League winners raked in a whopping £619.1m in the 2021/22 season alone — more than 50 times that amount.
Published on Thursday, the comprehensive football finance report states that City pipped European giants Real Madrid to the top spot, with Los Blancos sitting in second with £604.5m in revenue last season.
Notably, Liverpool also leapfrogged fierce rivals Manchester United to third place, taking in £594.3m to United's £583.2m. Elsewhere, Qatari-owned PSG are now bringing in more than the likes of Bayern Munich and Barcelona as well, who previously sat in the top five.
As you can see, English clubs still dominate world football's highest earners, with 11 of the country's top-flight teams named in the top 20.
One of the most recent additions to the world football rich list is, obviously, Newcastle United following their recent acquisition by Saudi Arabian owners, ranking 20th with £179.8m in overall revenue compared to £140m from the previous year.
Understandably, the list is heavily European-leaning in general, with other names on the list including iconic continental clubs like Juventus, Inter Milan, AC Milan and Athletico Madrid.
Read more:
As expected, TV broadcasting rights were responsible for the highest proportion of annual revenue, with the top 20 clubs earning an average of £203m over the course of the financial year.
Commercial sales weren't far behind on £191m and matchday income such as tickets and concessions made up roughly £68 million of overall revenue.
Overall, the Deloitte Football Money League leaders brought in a combined £7.8 billion over the period, an increase of 13% from the 20/21 season as matchday sales recovered following the pandemic.
If you ever needed a reminder of how ridiculous the money in football truly is, this will do it.
For all the latest news, events and goings on in Greater Manchester, subscribe to The Manc newsletter HERE.
Featured Image — Manchester City (via Twitter)