Sport
Manchester United's new 'forwarding membership' has left fans utterly incensed
It has been labelled as a 'shambles', an 'absolute scam' and 'downright despicable'.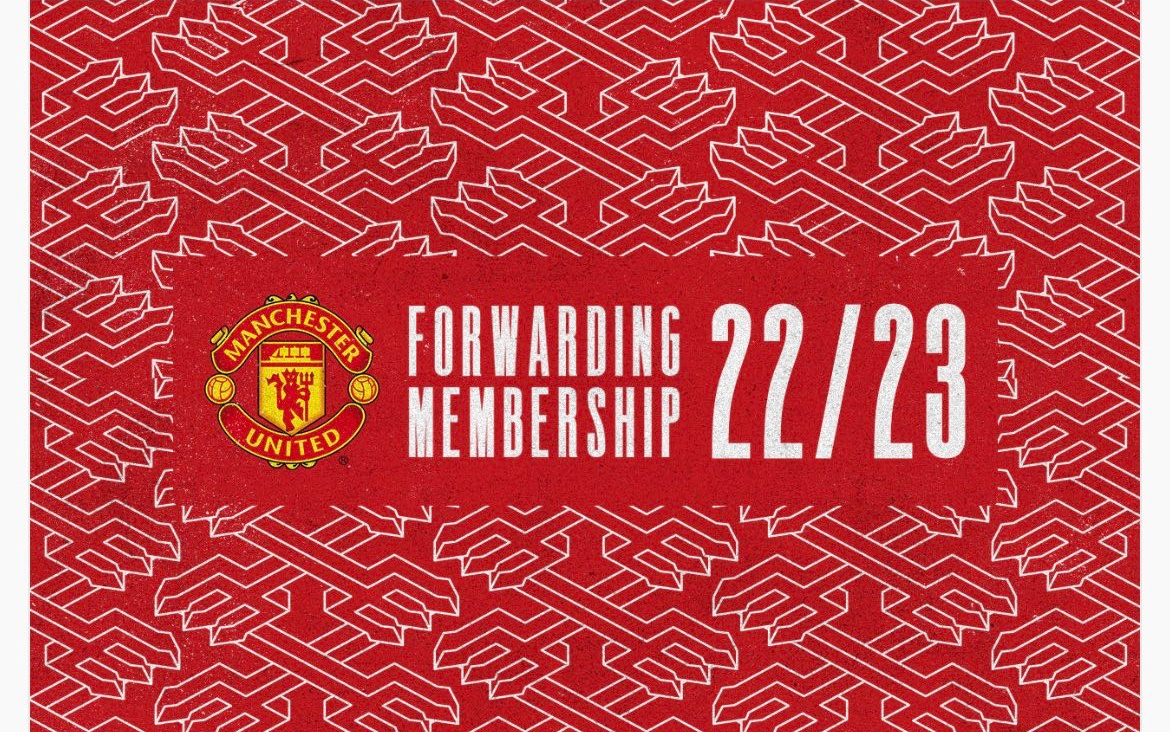 Manchester United fans have been left outraged after the club launched their new 'forwarding membership': a tier that basically charges you for the sole privilege of receiving tickets from others.
As confirmed via email on Saturday, United announced that they have now 'sold out' of official memberships for the first time in their history which, according to their own estimates, makes them the most subscribed team in world sport.
With over 350,000 official members now on board, the club have taken the decision to close the scheme for both Lite and Full Memberships in order "to protect ticket availability at future games" for existing members, but which will fundamentally prevent others from joining the queue to buy their own ticket.
Notably, however, the club waited to stop the sale of new memberships until after they broke the world record and now, to add insult to injury, the club intend to charge fans who simply want to be able to receive a spare ticket from family or friends through this new United membership tier.
The news has gone down exactly as you'd expect, with fans rightly pointing out that should you be fortunate enough to receive a ticket from someone who cannot attend the game for whatever reason, that should be down to them as the ticket has already been paid for. No skin off United's nose.
Given the busy season, with the club regularly competing in four competitions a year, it can sometimes be hard for fans to make every single match, so many regulars have to pass on their tickets from time to time. Sadly, it seems United are now trying to spin an extra bit of profit from that transaction as well.
Season tickets already set fans back anywhere between £532 and £950 a year (excluding the additional cost of cup games), but whether or not supporters charge mates rates for their spare ticket — again, their discretion — or kindly pass it on for free, the outcome is the same: the seat is filled.
However, the forwarding membership scheme is the club, essentially, trying to re-insert itself as the middleman after having already charged for the ticket once, hoping to squeeze out even more money from an already angry fan base who believes the owners are only driven by money. Wonder why?
Moreover, as explained in @Daytrippingred's lengthy thread, despite fans already having to pay a £100 deposit to get 'priority' in the extremely long waiting list for a season ticket, they will now have to acquire an even more expensive Premium Membership to stand a chance, with no guarantee you'll ever get one.
As for those who could never feasibly afford a full season ticket or even regularly throw in for the odd game on top of their Lite membership (£20 just be entered into the ballot to try and secure a ticket), they will now have to pay a 75% of that price just in the hope that a spare ticket comes their way.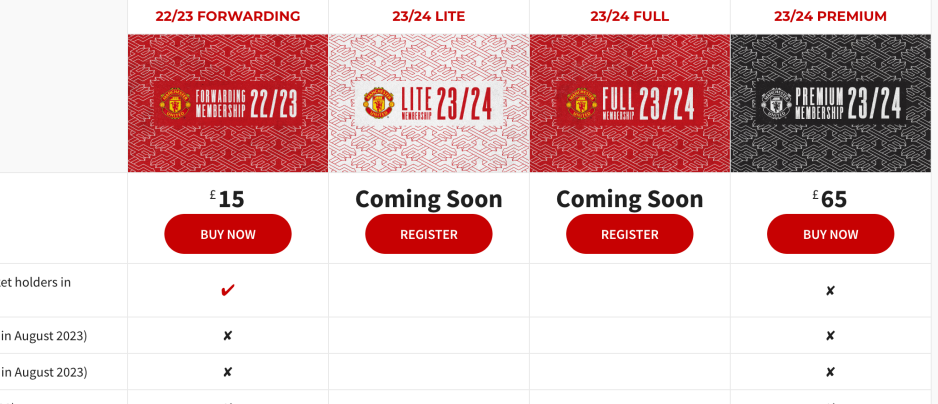 Read more:
Not to ram the point home too hard, but this means if your Dad wants to give you his already paid-for ticket that he's owned since before you were born — something that you have always been able to do and cost absolutely nothing as recently as last week — you will now have to pay at least £15 a year.
Simply ridiculous.
It seemed as though the administration made at least some small but positive steps following the recent fan consultation, encouraging more communication with supporters' groups, greenlighting the Fan Advisory Board (FAB), as well as allowing both opt-out and ticket buy-back schemes.
However, it now looks as though it's one step forward and two steps back, with the new forwarding membership outrage just the latest in a long line of controversies under the Glazer family ownership.
With that in mind, it comes as no surprise that fans are once again staging not one but two coordinated protests ahead of the Manchester derby on Saturday, 14 January.
With the Glazers having now hinted at being 'open' to the prospect of selling the club, it's possible that this forwarding membership stunt could be one last attempt at eking out every last penny before they finally call it quits. Reds can only hope.
For all the latest news, events and goings on in Greater Manchester, subscribe to The Manc newsletter HERE.
Featured Image — Manchester United/Sky Sports