Sport
Antony reveals how shocking motorway crash ruled him out of Bournemouth game
The collision came just hours after he played against Wolves and gave a somewhat cryptic interview.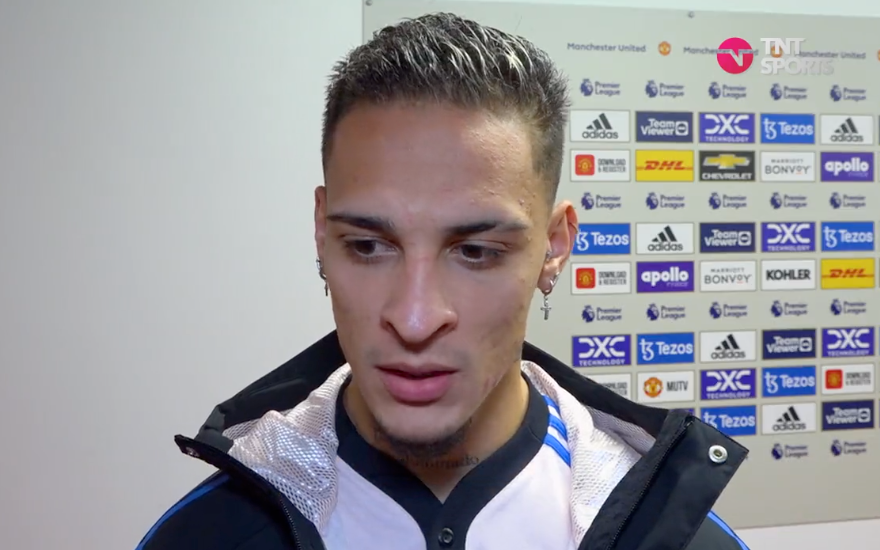 Brazilian winger Antony has revealed the reason why he missed Manchester United's fixture against AFC Bournemouth on 3 January.
The fledgling United forward is still finding his feet at Old Trafford but has managed to grab four goals for the Red Devils in his first 14 games. Moreover, following Cristiano Ronaldo's turbulent exit, the club has found itself lighter in attacking options, so his omission came as somewhat of a surprise.
However, according numerous reports, the 22-year-old was involved in a terrifying motorway crash just hours after playing in United's New Year's Eve clash against Wolverhampton Wanderers, where his performance was described as notably sub-par.
Lucky to escape without harm, Antony's absence was 'officially' left out due to a mysterious injury but alluded to a recent 'shock' shortly after the game, stating: "It was a personal matter. Really hard, but I'm grateful to God and [have] put it behind me".
After telling TNT Sports at the time that he'd rather not comment on the situation, it has now been confirmed that the former Ajax man — who rose to prominence during Erik ten Hag's tenure — crashed his BMW X6 into a section of roadworks on NYE.
Police are said to have arrived on the scene along M56 near the Brazilian's home in Hale, with the footballer having passed a breathalyser test while his car was recovered.
While the exact state of the £100,000 vehicle is unknown, a source apparently told reporters: "It was dark and wet and he made an error of judgement. He was shook up but thankfully no one else was involved and he wasn't injured."
Read more:
Despite walking away without any injury, he was left understandably shaken following this incident and was, therefore, left out of the side that beat the Cherries with a convincing 3-0 win.
Antony returned to the side on Friday as United progressed with the next round of the FA Cup, beating Everton 3-1, with the right-sided attacker grabbing the opening goal inside five minutes.
Glad to hear he's ok and back amongst the goals. You can watch his goal and the full match highlights down below:
For all the latest news, events and goings on in Greater Manchester, subscribe to The Manc newsletter HERE.
Featured Image — Manchester United/Fred Caldeira/TNT Sports (via Twitter)