Sport
85-year-old gran from Altrincham stars in new Adidas running advert
She serves as the final piece of punctuation in Adidas new marketing message: 'Running Needs Nothing But You'.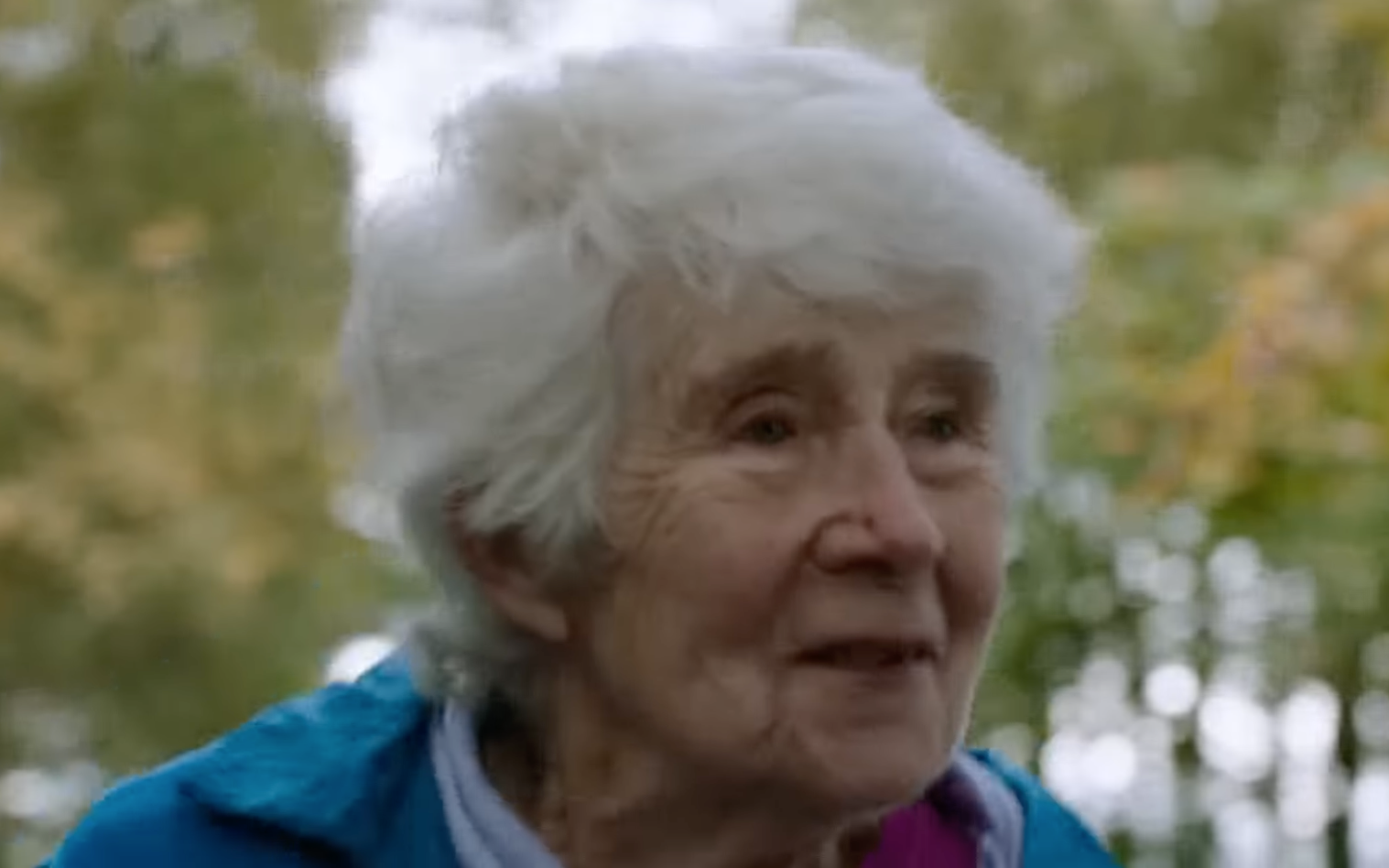 Everyone's favourite gran, Barbara Thackray, is back in the headlines and this time she isn't just jogging and raising money, she's featuring in Adidas' brand new running advert.
The Altrincham-born and bred grandmother, who has become a local legend and inspiration across the UK with her incredible fitness and fundraising feats in recent years, is no stranger to being interviewed following her amazing efforts, but now she's popped up in the new Adidas running ad too.
Barbara stars alongside the likes of Liverpool footballer Mo Salah, Qatari hurdler Mariam Farid and Egyptian runner Khadija Hegazy in the new TV and YouTube ad spot.
In the genuinely moving minute-long commercial, Barbara's lovely little face pops up right at the end. Always save your best till last.
Actually quite stirring and inspiring, right?
Maybe it's just us going soft in our old age (we never used to well up and interviews, promise), or maybe it's because we know all the truly wonderful things she's been doing for charity and her local community of late.
The Alty nan, who turned 85 earlier this month — the same day she broke her own PB in the annual Trafford 10k — has raised over £20,000 for St Ann's Hospice in just a few short years, having been a champion of the organisation for more than 10 years amongst her sister's illness and eventual passing.
She only started running when she turned 77 but now she runs around 12 miles every week.
Babs, you are a legend.
Read more:
The organisation's Fundraising Manager, Lucy Leeming, said: "The awareness Barbara has raised across Greater Manchester for the importance and vitality of St Ann's Hospice has undeniably helped raise funds and awareness for our charity.
"Her passion and dedication to towards our charity shines through in everything she does for us, we're so grateful to have her support."
As for Barbara herself, she's still encouraging people of all ages to get into running; her only advice is "to begin gently and listen to your body." No wonder the global sports brand chose her: she embodies everything the campaign is about.
To show this Alty gran some love and help her continue her incredible efforts, you can donate HERE.
For all the latest news, events and goings on in Greater Manchester, subscribe to The Manc newsletter HERE.
Featured Image — Adidas