Sport
New Phil Foden mural appears in Stockport celebrating his treble-winning season
The hometown hero's recent achievement warranted a new tribute entire.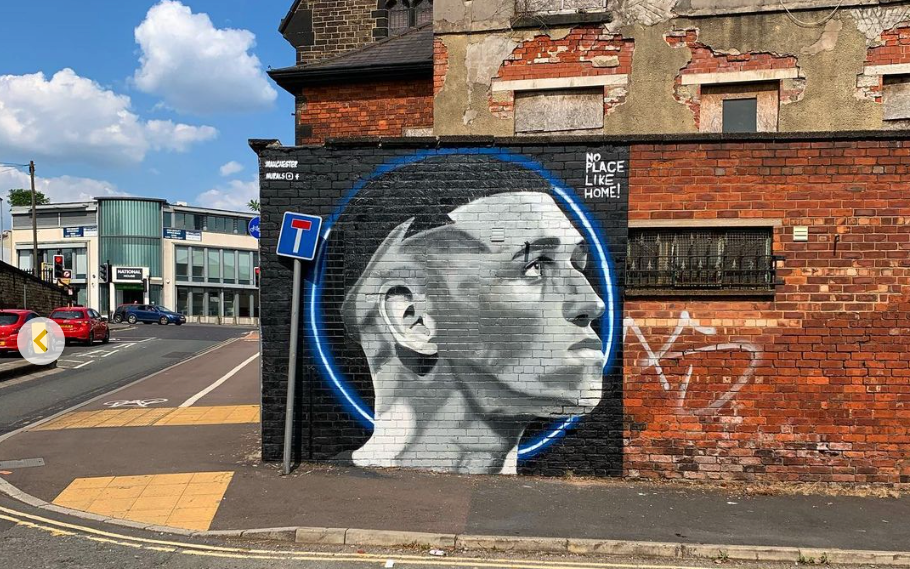 A brand new Phil Foden mural has popped up in Stockport following his incredible treble-winning season with Manchester City.
The City and England star already had a mural of his face painted on a wall in his hometown but many had previously been split over its likeness.
Now, though, it seemed only right for creator Manchester Murals to redo the artwork to not only try and better capture Phil Foden but to pay tribute to his treble in particular.
Here's how it looks now:
Read more:
We personally think it's a big improvement even just in terms of the overall design, and so does the artist themselves, writing in the caption: "Learnt a lot over the last year so I'd been thinking of revisiting my old mural. Happy with the progress I've made and looking forward to improving."
It's been an incredible few years for the 23-year-old, let alone just this past season, having become one of the brightest talents not just in the UK but anywhere in Europe. There aren't many people who will ever come close to winning what he's won with City in just a few short years of first-team football.
With multiple Rashford murals in Manchester and now a new and improved one of Foden, it's nice to see Mancs being immortalised for the impact they've already had in their careers and on sporting culture as a whole at such young age.
As for Manchester Murals (whoever they are), as the name would indicate, they are responsible for many other murals all around Greater Manchester that are well worth checking out.
For all the latest news, events and goings on in Greater Manchester, subscribe to The Manc newsletter HERE.
Featured Image — Manchester Murals (via Instagram)