Sport
Paul Scholes builds his 'perfect player' — and two current Man United stars are in the mix
He didn't need to other teams to build his Ballon d'Or winner — he's played with plenty that are already up there with the greats.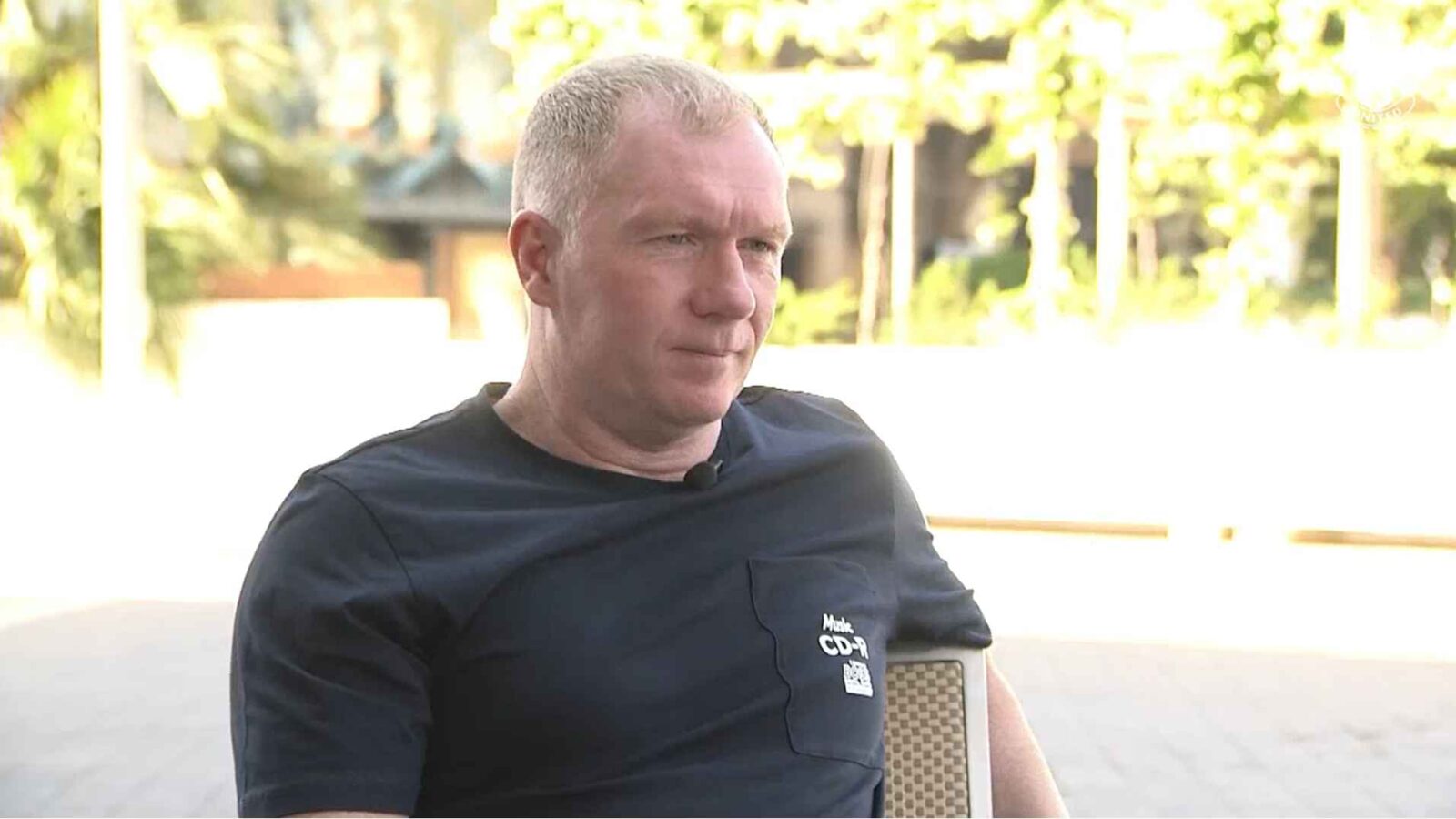 Manchester United and Premier League legend Paul Scholes was recently tasked with building his 'perfect player' from a selection of Reds past and present. Safe to say this fantasy footballer would be an absolute world-beater.
The now-retired midfielder turned occasional pundit sat down with MUTV to discuss what Man United talents new and old would make up the so-called 'perfect player' capable of bossing it in his era as well in the present day.
Regarded as one of the best players of his generation not only in England but in Europe, in general, it's fair to say Scholes knows a thing or two about football, so if this mish-mash of different players is the one he believes would make the perfect individual on the pitch then we're fairly happy to take his word for it.
However, perhaps the most interesting about this hypothetical player is that despite being quite negative about the state of the club pretty much ever since Sir Alex Ferguson retired, he actually settled on picking two current United squad members to make up his perfect player.
Breaking this mythical footballing maestro down into core traits and even designating specific players for specific feet, there is no doubt that this imaginary player would win a Ballon d'Or in the blink of an eye.
Without further ado, here is Paul Scholes' perfect United player, step by step:
Right foot – David Beckham
Left foot – Ryan Giggs
Heading – Cristiano Ronaldo
Pace – Marcus Rashford
Tackling – Nicky Butt
Finishing – Ruud van Nistelrooy
Strength – Jaap Stam
Skills – Cristiano Ronaldo
Vision – Bruno Fernandes
Mentality – Roy Keane
Explaining his picks, he said Becks' right foot picked itself simply because of his "free-kicks, his corners, his set-pieces, his passing" and, as for the left, "when dribbling, that ball stuck to [Giggs'] foot." He had pretty sound reasoning for most of them, to be honest.
Read more:
When it came to the two current United players in his ideal build, he picked Marcus Rashford due to the fact "he can go past a man either way with that speed and pace" and Bruno Fernandes because he possesses the same key trait that made Scholes the incredible player he was: vision.
"He sees everything on a football pitch. He plays in that position and he's actually played a bit deeper. I love him in that role… He's not afraid to lose the ball, we all say at United, you have to be prepared to take risks, he's prepared to do that and we all know the ability he's got."
All told he's built quite the player here, hasn't he? Certainly one capable of walking into any of the top teams in Europe today.
What would your perfect player look like? And you don't just have to stick to United players — we're sure there are plenty of Blues that wouldn't have a Red anywhere near their list.
For all the latest news, events and goings on in Greater Manchester, subscribe to The Manc newsletter HERE.
Featured Image — Manchester United/Wikimedia Commons