Sport
Pundits agree there's only one place Harry Kane has left to go: Manchester United
It is starting to feel like there can only be one outcome if he's serious about winning trophies.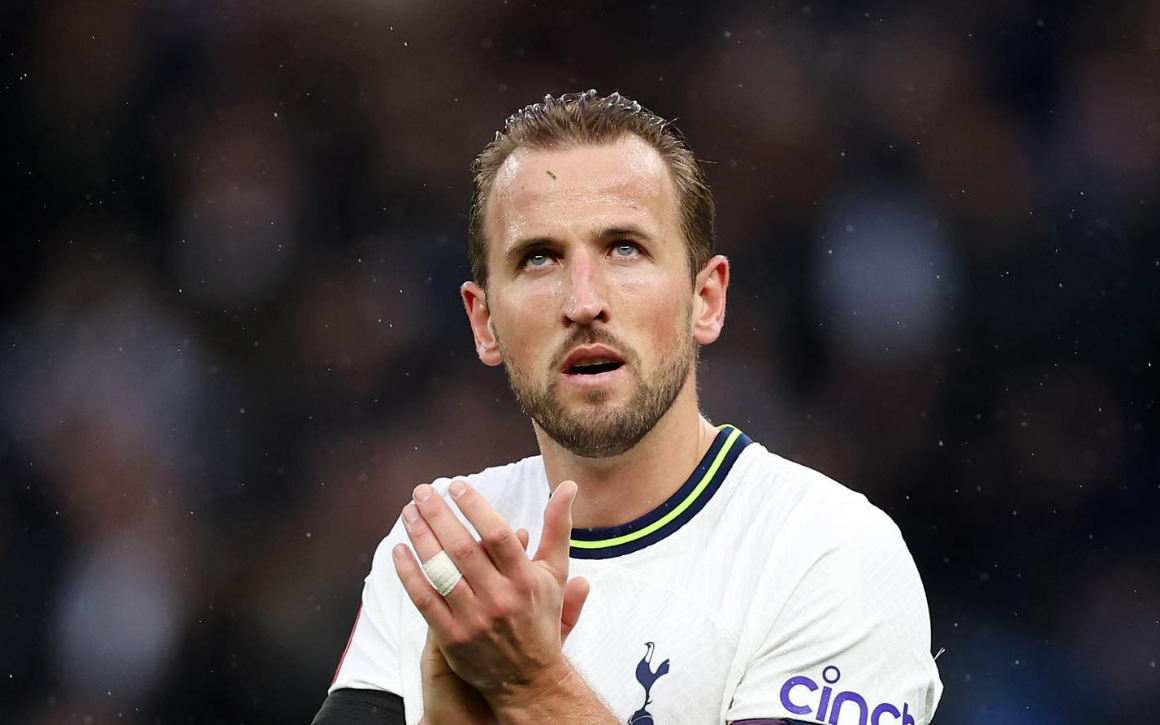 With Tottenham Hotspur now out of chances to win a trophy yet again this season, pundits and football fans are once again discussing what this could mean for the future of Harry Kane.
The Spurs and England star has been one of the best players in Europe, let alone the Premier League for some time now and while he has beyond shined at his boyhood club, he is still yet to win a trophy in his competitive career and the worry is that he is now running out of time to do so.
Following his team's exit from the Champions League earlier this week, the question of 'what's next for Harry Kane?' is once again being asked and although he could very well stay at Spurs and go down as a one-club man, recording goalscorer and legend, he wants to win trophies.
That being said, it seems as though many feel he now has only one destination left to turn to if he did choose to depart and the consensus seems to be, almost resoundingly, that it's Manchester United.
Speaking after the loss to AC Milan on Wednesday night, CBS Sports' Kate Abdo asked the punditry panel whether they think Kane will finally leave this summer and, as you can see, the answer was not only quick but definitive.
Liverpool legend Jamie Carragher said that is a "now or never" moment for Kane, insisting that he believes if the England captain "doesn't leave this summer, he will then stay at Tottenham for the rest of his career".
While he conceded he does still stand a chance of a domestic cup at Spurs, he believes that he's far too good to settle for that and went on to say that he thinks "the only place he can go realistically is Manchester United" simply because of the strikers already in place at his team and Manchester City.
Moreover, Carra and his fellow panellists also seemed to agree that any potential move has to be this summer, with Kane now 29 and soon leaving the 'prime years' and moving towards the latter stages of his career. United legend Rio Ferdinand and former Spurs striker Peter Crouch seemed to agree.
Ferdinand said that given Spurs don't look to be anywhere near "touching distance" of winning anything, Kane should be "looking to pastures new" and after everything that he's achieved at the club, recently breaking legend Jimmy Greaves' goal record, fans couldn't begrudge him leaving.
Rio also noted that part of the frustration for supporters is that after multiple speculative transfer windows, Kane hasn't necessarily gone out of his way to make it crystal clear that he will be staying or going and could make it clear that he is "Mr. Spurs" or, indeed, that the time has come to go.
As Crouch sees it, like Carragher, although he doesn't want to see Kane join United for obvious reasons, it seems as though it may be the best fit for him. "I personally see him at United", said Crouch, even comparing him to Teddy Sheringham and already envisioning the impact he could have there.
Gary Neville is another figure who has long made it clear that Kane needs to move on if he is to stand a chance of winning silverware, reiterating last week even before the Milan game that "the time is right" for him to leave, especially given the fact that "United are desperate for a centre-forward."
Read more:
Another thing all the ex-players involved in the discussions above also seemed to agree on is that if he finally decides to leave, wherever he goes he will want to stay in the Premier League so he can go on to break Alan Shearer's all-time record (260), which he is currently 60 goals short of.
Keeping that and the fact that City have Haaland, Liverpool have brought in multiple new forwards and he simply cannot join current league leaders and fierce rivals in Arsenal, it really does feel like there's only one other option left: United.
Having picked up their first trophy in six years with the EFL Cup win and still in two other competitions, not to mention back up near the top of the league table and in need of an elite, out-and-out striker to properly challenge for titles, this might be both the perfect time and the only time for him to join United.
For all the latest news, events and goings on in Greater Manchester, subscribe to The Manc newsletter HERE.
Featured Image — Harry Kane (via Instagram)/BT Sport (via Twitter)