Sport
Rashford equals another record in United's 2-2 comeback against Leeds
Haaland might be on course for the Golden Boot but Rashford can't stop pulling up trees either.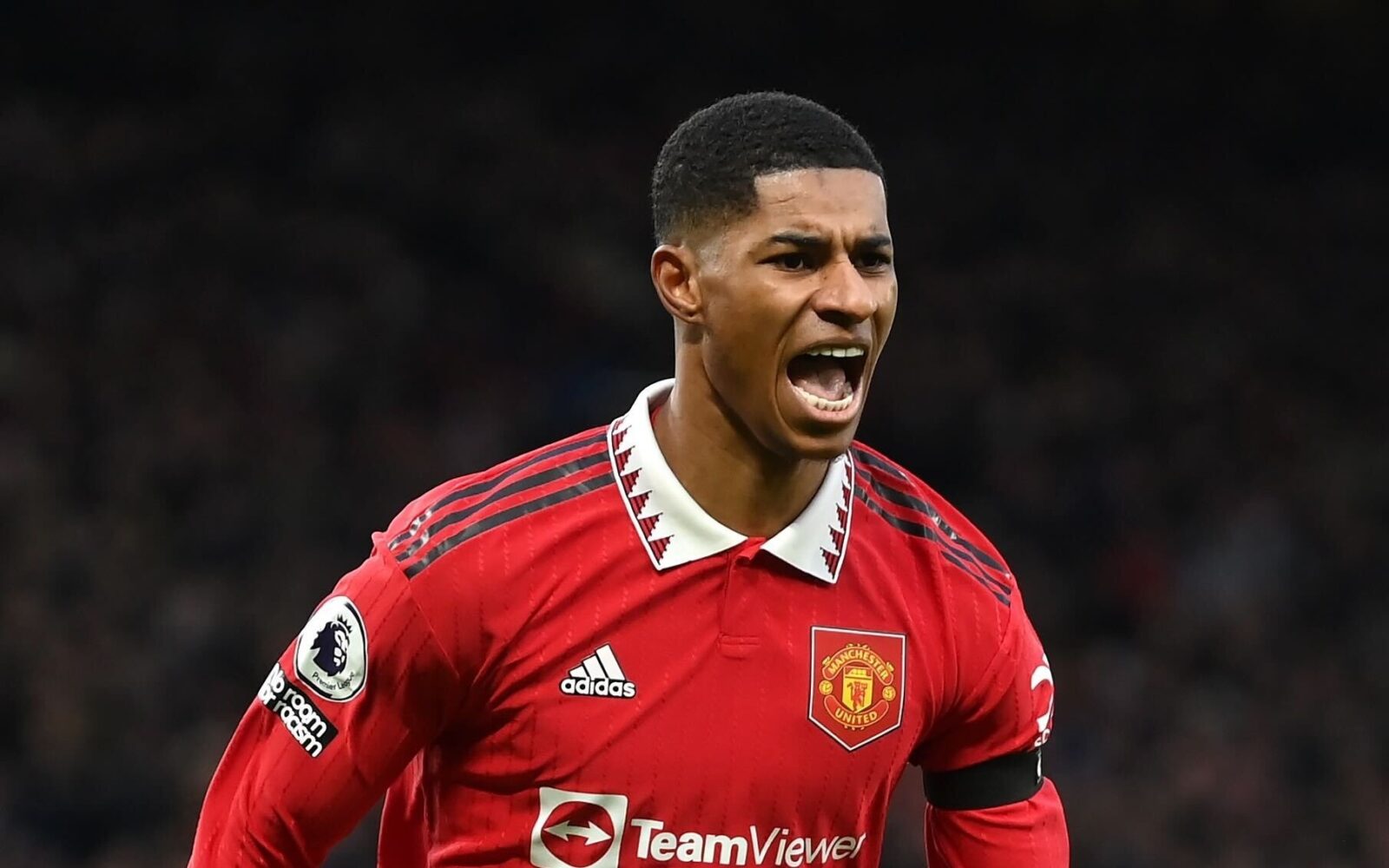 Marcus Rashford simply cannot stop scoring at the minute, having now netted 12 goals in his last 14 appearances and matching yet another Manchester United record last night in the process.
Reaching 20 goals in a single season for the third time in his career (more times than any other player to do so since Cristiano Ronaldo left for Real Madrid) and his 11th in the Premier League, the number 10 reached yet another landmark in his remarkable return to form this year.
Scoring United's first goal in what went on to become a resilient 2-2 comeback against historic rivals Leeds, Rashford's impressive header saw him become the first player to score in six consecutive league appearances at Old Trafford since Wayne Rooney back in April 2012.
Keeping good company aren't we, Marcus?
Another Rashford record and, again, not a bad name to be mentioned aside at all considering Rooney is United's all-time leading goalscorer — not that we're pre-empting anything.
Back in January, the 25-year-old also matched Dennis Viollet's feat of scoring in nine consecutive home games across all competitions, a record which stood since 1959 and one he was only denied surpassing after his goal against Reading in the FA Cup was ruled out by VAR for a narrow offside.
The Wythenshawe lad now has 20 goals and eight assists in all competitions this season, the most goal contributions of any player since the World Cup. He's also in the top five contributors in Europe full-stop (28), currently sitting just one goal behind Lionel Messi. You know, that decent little player…
It's not just a resurgence we're watching, it's a full-on renaissance.
Read more:
Also playing his part in the second-half fightback, Jadon Sancho scored on his first Premier League appearance in over three months after returning from a private training programme back in January.
United face Leeds again in just a few days' time away at Elland Road. If the thrilling home fixture was anything to go by, it will be far from a simple affair.
You can watch the full highlights of Man United vs Leeds down below:
For all the latest news, events and goings on in Greater Manchester, subscribe to The Manc newsletter HERE.
Featured Image — Premier League