Sport
Richard Keys says any sports that went ahead at the weekend 'should be ashamed'
He said 'football had no choice but to stop' and anyone who thinks differently is 'wrong'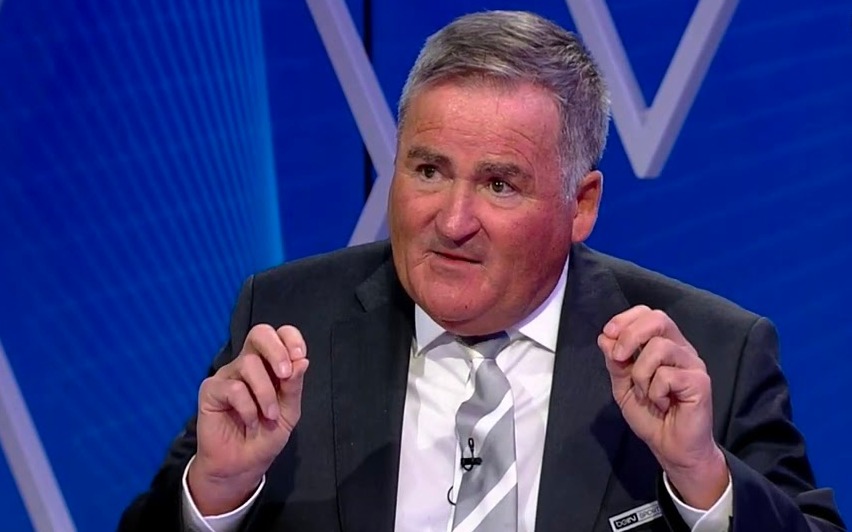 Controversial football pundit Richard Keys has claimed that any sports which went ahead over the weekend in light of the Queen's death 'should be ashamed'.
Despite the majority of sport being cancelled following the passing of Queen Elizabeth II, the 65-year-old sports presenter took umbrage with the likes of Rugby union, cricket, Formula 1, golf and more proceeding with Saturday and Sunday's scheduled events.
While many of Friday's events were postponed and moments of silence were heard before each of those taking place over the weekend, Keys said that football 'had no choice but to stop' and that anyone who thinks differently is 'wrong'.
As you can you see in the tweet below, he also went so far as to argue that those who did participate 'should be ashamed', as well as suggesting that decision-making could have been impacted by whether or not certain events were insured for cancellation.
The former Sky Sports presenter, who now works as a Senior Football Anchor for beIN Sports, previously tweeted that he flew back into the capital immediately upon hearing the news and said it felt as though 'London wanted to cry'.
Manchester United's Europa League fixture on Thursday was one of the last matches to be played before the postponement was confirmed, with the players kicking off just hours after the official announcement. Old Trafford held a palpable minute's silence.
Read more
Despite accusing sporting bodies of what he deemed to be shameful behaviour, it is worth reminding that the broadcaster left his role at Sky in 2011 along with co-host Andy Gray after a highly-publicised sexism and misogyny scandal.
The pair were caught making a number of sexist, misogynistic and all-round derogatory remarks regarding a number of women. Arguably the most notorious was comments directed at female referee Sian Massey, in which he suggested 'Somebody had better get down there and explain offside to her'.
Keys went on to address for the incident in an interview on BT Sport in which he infamously downplayed the moment as 'just banter'.
Featured image: beIN Sports