Sport
A clause in Ronaldo's Al-Nassr contract could see him loaned to Newcastle United
You could see him on the Tyne after all.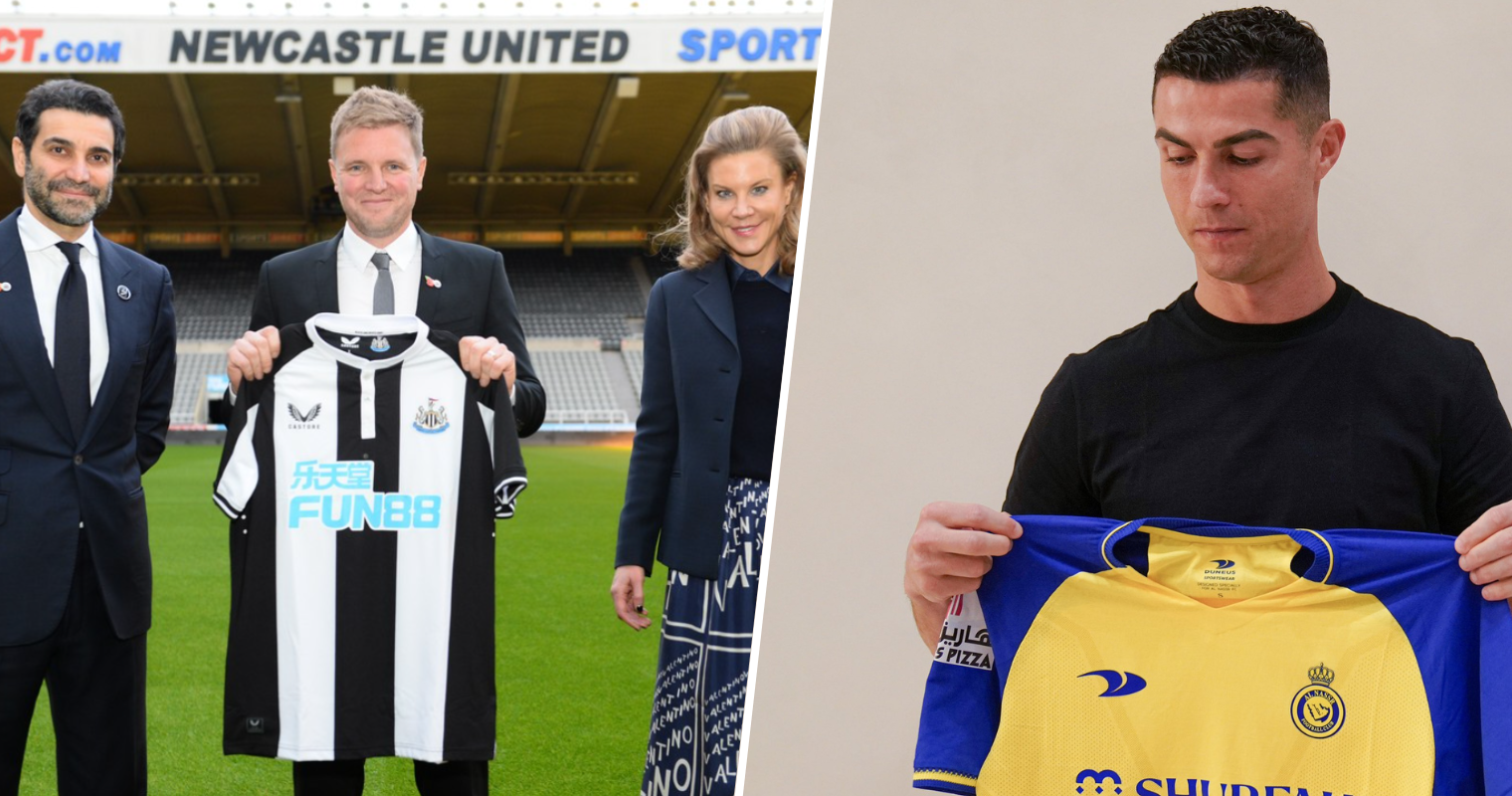 No sooner than he landed in the Saudi Pro League, a clause in Cristiano Ronaldo's Al-Nassr contract could see him return to England and, crucially, the Champions League.
The 37-year-old's world record move to the Middle East was finalised on New Year's Eve, with the Portuguese star signing a two-year contract as part of a deal worth more than £177m a year. Crikey.
However, according to Spanish sport outlet Marca, there is apparently a 'Newcastle clause' in Ronaldo's Al-Nassr contract that will allow him to join the Premier League club on loan next year.
The catch? They have to qualify for the Champions League next year.
Given Newcastle United's current ownership, the report claims that he could be loaned to the Magpies as part of the Saudi Arabian Public Investment Fund, which has seen state money pumped into the teams like Al Nassr and Newcastle.
While part of the reason Ronaldo ended up in the Gulf state was that very few clubs on the planet could afford his astronomical wage expectations — said to have been on over £450,000 a week during his second stint at Man United — Newcastle's ties could see him back in the Prem come next season.
The resurgent North East club currently sit third in the English top flight following some key investments made with Saudi money and Eddie Howe having finally begun to implement his own style of football.
Moreover, should they manage to secure CR7's signature using what is, effectively, a shared pool of wealth, it would be a huge coup that would generate serious revenue and global exposure for both teams over the next couple of years. He's already made a start over in Saudi.
Read more:
Having long been one of the most best-performing and decorated Champions League performers in history, becoming the competition's greatest goalscorer of all time (141), not to mention having insisted that he wanted to keep playing at the top level, Ronaldo will no doubt be keen to return however he can.
Ronaldo landed in the country's capital of Riyadh on Monday ahead of completing his medical; the side will obviously be looking to get him on the pitch as soon as possible.
If he turns out to be fit enough, fans can expect him to make his debut as a substitute against Al-Tai on Thursday 5 Jan and, and if not, he will surely start for his new club against Al-Shabab on January 14. He can expect a warm welcome when he does:
For all the latest news, events and goings on in Greater Manchester, subscribe to The Manc newsletter HERE.
Featured Image — Newcastle United (via IG)/Al-Nassr FC (via Twitter)