Sport
Ronaldo joins Saudi club Al-Nassr FC in a world record-breaking £177m-a-year deal
A Tale of Two 'GOATs': one won the World Cup, another went to play in the Saudi Pro League.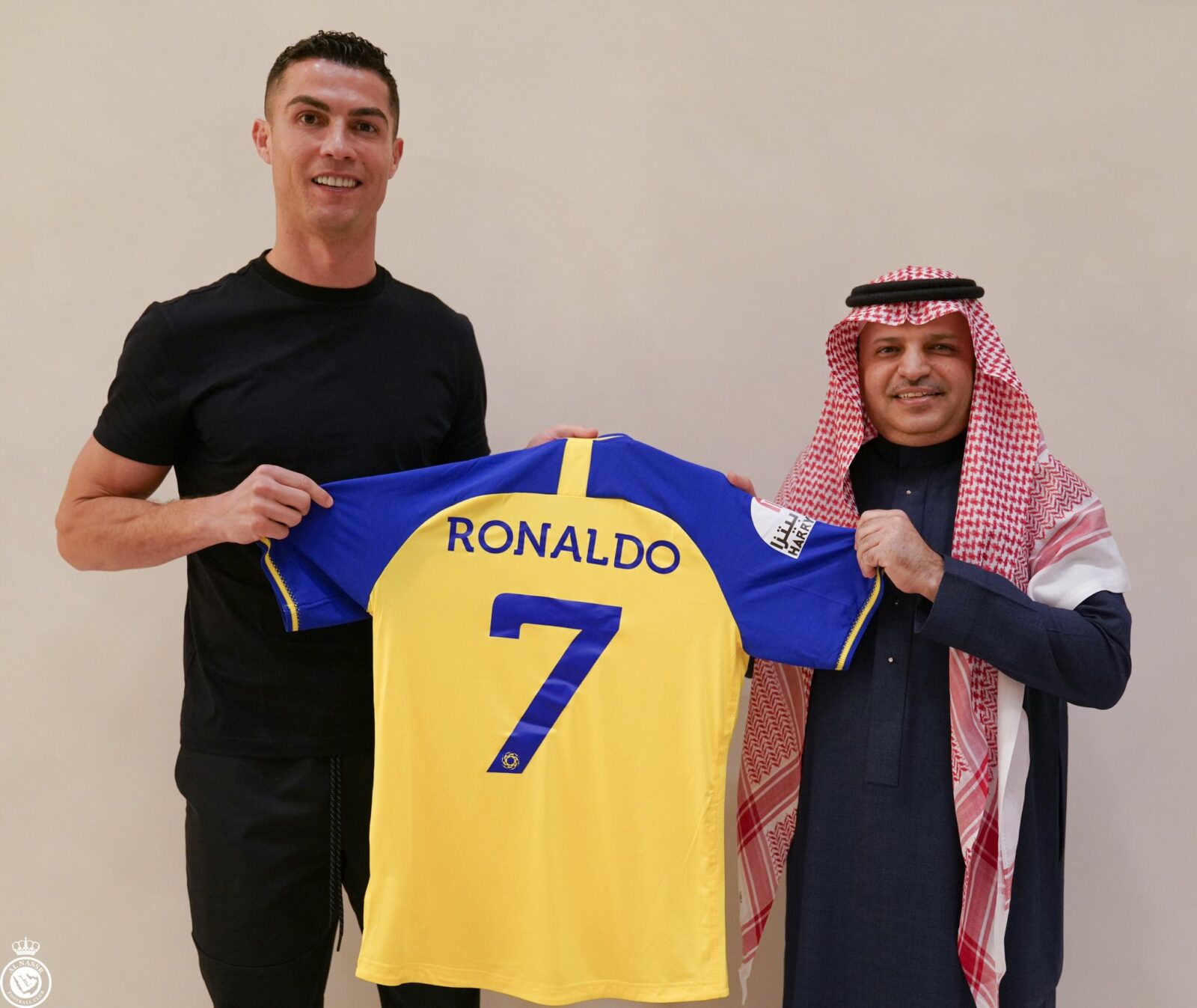 It actually happened. Cristiano Ronaldo has officially joined Saudi Arabian club Al-Nassr FC in a world record-breaking deal until 2025.
The ex-Manchester United, Real Madrid, Juventus and Sporting CP star is making his move to the Middle East, becoming one of the first global superstars to set up shop in the region.
Following the fallout from his infamous Piers Morgan interview which saw him take aim at former employers United, the manager, as well as past and present teammates, Ronaldo was only ever heading for the exit door and it seems like that was all he wanted by the end
Now, though, the Portuguese icon is set to join Al-Nassr on a two-year deal as part of an unbelievable contract worth over £174 million a year. Ridiculous.
If you'd asked football fans just a few months ago where they thought CR7, one of the most successful and popular sporting figures in history, was going to go next, we imagine not many would have said the Saudi Pro League.
Ronaldo's second spell at United was a turbulent one, to say the least, ending in arguably some of the most hostile circumstances we've seen in some time.
Angered by being named among the substitutes on a number of occasions by Erik ten Hag, the all-time club and international goalscorer insisted that he wanted to keep playing at the highest level, forcing their hand to ensure he could start games elsewhere. And now he's playing in Saudi Arabia.
Read more:
While the footballing veteran insisted the club had blocked a move away from the club before his eventual exodus, the manner of his departure — going after his own team and colleague in such a public manner — no doubt scared off many of his previous suitors.
On the other hand, not only were Al-Nassr one of very few clubs that feasibly could still afford his immense wages but as he is entering the twilight of his career, it's fair to say that his effectiveness has diminished in recent years.
Ronaldo will obviously score a shedload of goals over in the Gulf nation but barring a move back to Portugal for much less money, Qatari-owned PSG (not likely while Messi is still there), or a move to the MLS (also highly unlikely for much more serious reasons), this looks like the start of the end.
For all the latest news, events and goings on in Greater Manchester, subscribe to The Manc newsletter HERE.
Featured Image — Al-Nassr FC (via Twitter)