Sport
United fans swap the lyrics in famous Ronaldo chant to fit Alejandro Garnacho
Just a few letters or a not-so subtle statement from the supporters?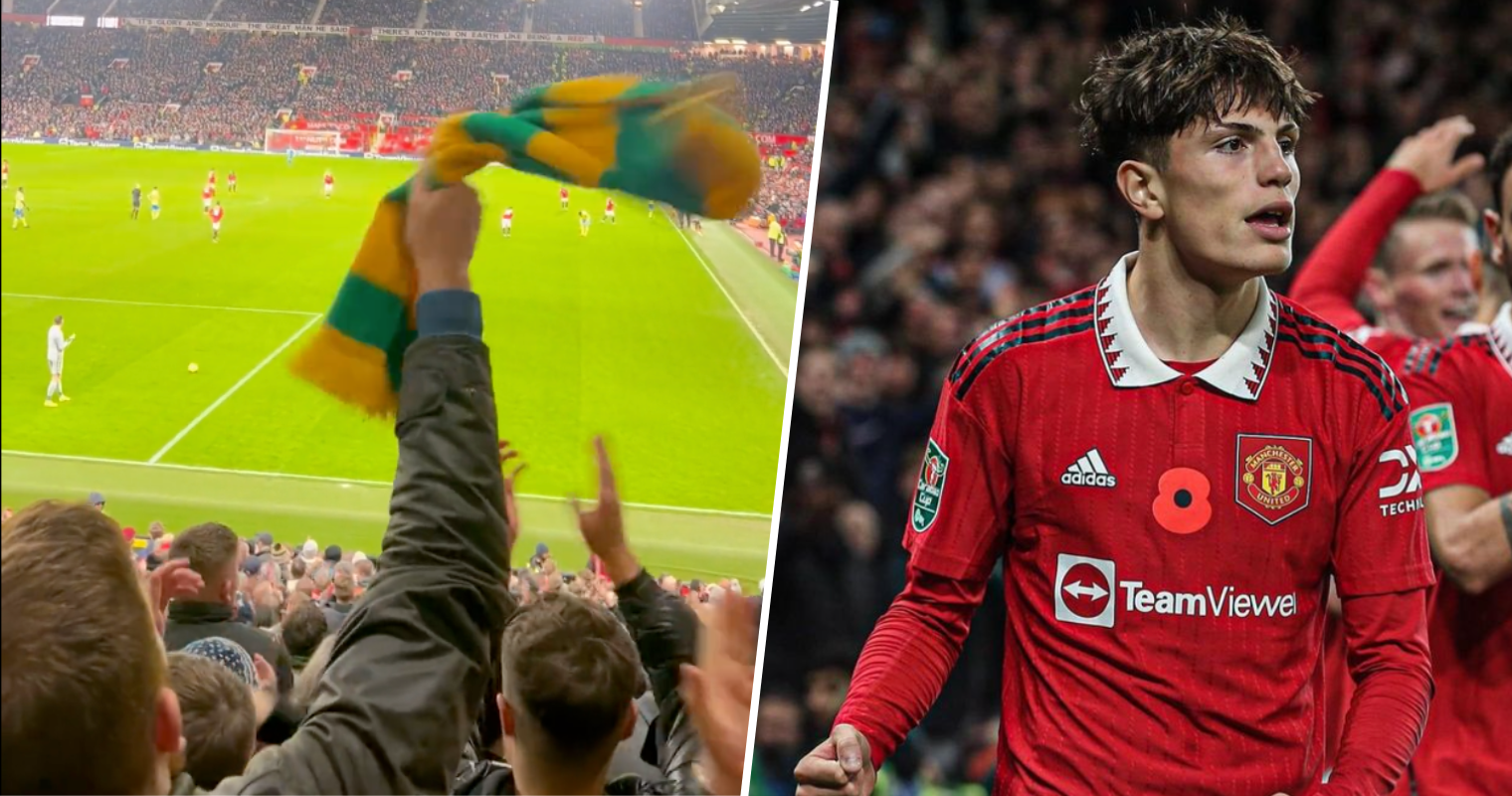 It would seem most Manchester United fans are well and truly over their former number seven, as supporters inside Old Trafford made a key change to the famous Ronaldo chant last night.
Marking their Premier League return with a 3-0 win and another clean sheet, leaving them just a point outside the top four and a game in hand on Spurs above them, it was a good way to end the long Christmas period break for United fans.
Perhaps most interestingly, however, supporters inside the ground took debuting a new chant as promising prospect Alejandro Garnacho made yet another appearance for the home side. Well, we say new — different would be more accurate.
Yes, after just over a month since he left, one of the most iconic Ronaldo chants has now seen its lyrics changed to suit the young Argentinian. It might only be one word but it doesn't half send a message.
The Red Devils had already played their first home game post-Cristiano against Burnley just before Christmas, but there didn't seem to be any rumblings of this chopped-and-changed chant at that time.
Nevertheless, following his blockbuster digging out of the club in the new infamous Piers Morgan interview which ultimately lead to his departure, it would seem the majority of Reds had absolutely no problem adjusting one of their favourite CR7 songs to more accurately reflect who they care about.
Read more:
Despite some early concerns surrounding his attitude (no surprise his idol was, once, Ronaldo then), Garnacho has already scored a couple of goals for the first team and made a big impression on the fans. He was also met with rousing chants of "Argentina!" as he warmed up on the touchline.
Meanwhile, it would seem that his 37-year-old, Portuguese predecessor has well and truly taken the shine off his own legacy if still intact whatsoever and looks to be set for a move to Saudi Arabia, which could mark the final days of his playing career.
At least United fans can look forward to seeing how the next young talent's place in the club's history plays out.
For all the latest news, events and goings on in Greater Manchester, subscribe to The Manc newsletter HERE.
Featured Image — @planetfaz (via Twitter)/Instagram (various)