Sport
Salford Red Devils' Tim Lafai reveals the humble beginnings that came before his Super League move
He's no stranger to grafting and putting food on the table as a first priority.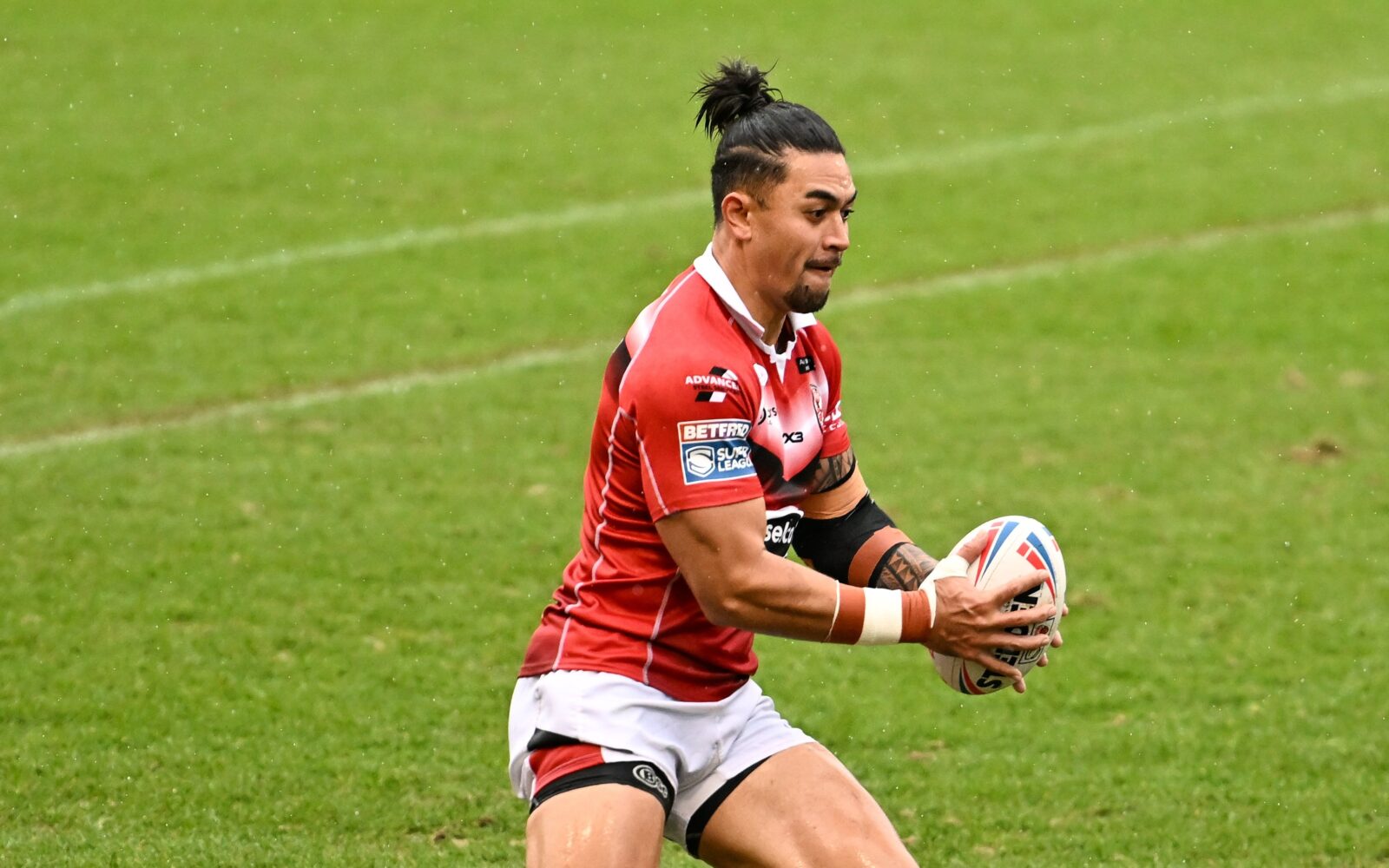 Salford Red Devils' Tim Lafai has been one of the signings of the season in the Betfred Super League but, according to him, he wasn't always destined for a career in rugby.
The strong centre has not only become one of the Red Devils' main attacking threats since joining back in December 2021, but he has also proved to be one of the league's biggest hitters.
However, speaking on an episode of BBC's Super League Show which aired earlier this week, the 31-year-old revealed how nearly gave the sport up entirely after having "fallen out of love with rugby league" and putting it aside to focus on providing for his family.
As he explained on Monday night's show, the Samoan-born bruiser was busy "doing construction work… a bit of traffic control and labouring here and there" for a number of years before he made his move to the UK and the Super League.
Lafai had more than 10 years of NRL (National Rugby League) experience in Australia and New Zealand before rocking up at Salford, not to mention several caps for his country, but as the father of four recently told The Sportsman, going back to any old day job nearly became permanent.
Lafai went on to explain that "having a year off from playing professionally, just working like an everyday Australian back home made me a lot more grateful coming back into the game, of what I actually had and what I could have lost.
"It was anything I could get to provide for my family and I was just about to give rugby league up. There was nothing in the NRL and I didn't really think of Super League.
"It put my vision into a different perspective with how I see the simple things, and having four kids and a wife makes me more determined, mature and have that passion for the game again."
Read more:
Cut to his debut season and the end of last year, the Samoan international was playing in the final of the Rugby League World Cup and, in his words, back to "doing what [he] loves again". Things you like to hear.
"I'm just out here living my best life," says Lafai, "doing the best for my team and my club." It certainly seems to be appreciated as well, with head coach Paul Rowley dubbing him one of the "signings of the season" and among many people's dream team picks.
Lafai went on to insist that as long as "I'm doing what I love again and if it brings a smile to the people and makes them feel a certain way that's fine by me." What a guy.
You can watch the full episode of Super League Show HERE.
For all the latest news, events and goings on in Greater Manchester, subscribe to The Manc newsletter HERE.
Featured Image — Salford Red Devils (via Twitter)/BBC iPLayer