Sport
Fight fans slam 'embarrassing' Tommy Fury vs Jake Paul PPV price
Whether you think it's 'real boxing' or not, there will still undoubtedly be plenty of people tuning in.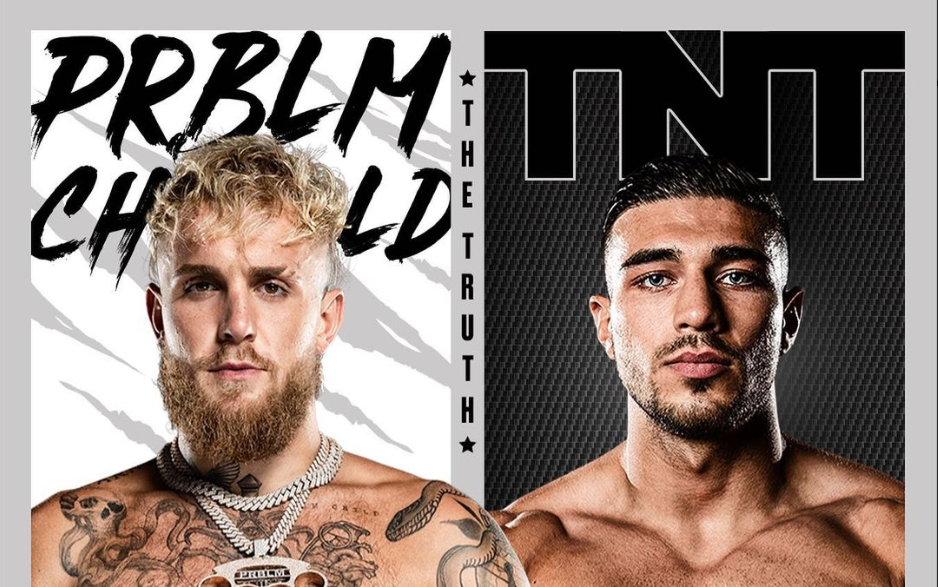 Boxing fans finally know how much the Jake Paul vs Tommy Fury PPV fee is and let's just say they're finding the whole thing rather laughable.
Despite numerous on-and-off, 'will they won't they' shenanigans over the past year or so, it looks like we'll finally be getting to the Fury vs Paul fight after all — barring any more last-minute visa or injury problems, of course (we've been burned before).
Scheduled for Sunday, 26 February, the fight will be held in the Saudi capital of Riyadh as opposed to back in the UK or in the US as previously planned. However, whether fight fans on both sides of the Atlantic will be watching is another question entirely.
Revealing the PPV (pay-per-view) price on Thursday, 16 February, journalist Michael Benson confirmed that those interested in the much-talked-about match-up will cost them just under £20.
While it is by no means the most expensive PPV boxing match viewers will have ever come across, given the calibre of the opponents (each still relatively early in their fighting careers), many are arguing the price is still too high.
Moreover, given the ongoing discussion surrounding the recent advent of celebrity and exhibition fights — started by the likes of KSI, Jake and his older brother Logan Paul — many still feel these bouts do constitute 'proper boxing' and are tarnishing the sport.
On the other hand, others continue to argue that by allowing these one-off events and bringing in more high-profile names, they are generating significant revenue and further exposure for boxing.
Nevertheless, it's pretty clear what the general consensus is when it comes to Jake Paul, Tommy Fury and the PPV fee they are deemed to be worth, with many labelling it "robbery", "an absolute joke" and declaring boxing as "dead".
Read more:
However, there is still plenty of hype around the fight especially after being talked up for such a long time, along with the usual trash-talking and punch-up pageantry.
Not only have things gotten very personal between the pair, with Paul even spoiling Fury and partner Molly Mae-Hague's birth announcement to try and get one over on his opponent, but families have been getting very involved in the mind games.
The latest from the home camp is that Tommy is in fine form ahead of the fight — at least that's the word from father John. Speaking to the Daily Mail, he said "there have been a few visits to the hospital" after several knockdowns, a fair few "cold knockouts from Tommy" and one sparring partner even suffering a "hairline fracture in the jaw".
As he puts it, the younger Fury brother has been "destroying his sparring partners" but you'll just have to wait and see if the two can match all the talk on the night.
Who are you fancying to win it?
For all the latest news, events and goings on in Greater Manchester, subscribe to The Manc newsletter HERE.
Featured Image — Jake Paul/Tommy Fury (via Instagram)