Sport
Bolton Wanderers have renamed their stadium and social media's having a field day
They must have known what they were doing, surely?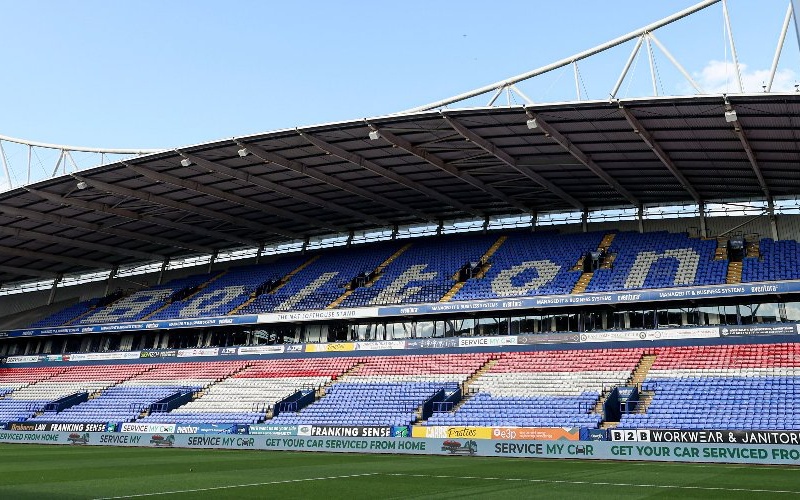 Bolton Wanderers have finally renamed their home stadium for the umpteenth time and thanks to a hilarious sponsor selection, the name has absolutely tickled social media.
Having previously been the Reebok, Macron and the UniBol, the Wanderers announced that they were looking for a new principal advertising partnership back in September 2022, revealing that they would be open to approaches from any interested parties.
After literally hundreds of approaches and lots of shopping around, the new main sponsor that would give its namesake to Bolton's ground was confirmed on Sunday, 19 February and, whether they realised it or not, it's turned out to be a perfect pun.
Yes, Bolton fans may not like but, you know, Toughsheet…
That's right, in either a stroke of absolutely genius marketing or unbelievable foolishness, Bolton Wanderers' ground is now called the Toughsheet Community Stadium.
Not even remotely joking.
Having gone through significant financial trouble over the past few years and still in a key transitional phase after narrowly escaping dissolution, the club will surely just be relieved to have money coming in again and gradually climbing back up the football pyramid.
However, as you can expect, the replies have been absolutely wonderful:
Read more:
The Greater Manchester club has signed a new five-year deal with the building material and hardware brand based out Bolton's parish town of Westhoughton.
The University of Bolton stadium will be officially renamed to the Toughsheet Community Stadium on 1 July 2023, in line with the start of the 2023/24 season and marks the biggest sponsorship deal in the club's history.
Not only has the company been embedded in the local community for more than 55 years, but it is also a family-run business employing more than 85 people in Bolton and the surrounding areas.
Naming rights to the stadium are said to have been contested by more than 400 different brands but given the fact that the Toughseet administration is largely made up of Bolton fans and just so happens to make for a hilarious name means, we couldn't think of a better fit.
For all the latest news, events and goings on in Greater Manchester, subscribe to The Manc newsletter HERE.
Featured Image — Bolton Wanderers