Sport
Sir Bobby Charlton's memorial service is taking place at Manchester Cathedral
The procession will also pass Old Trafford later today to give fans a chance to say goodbye.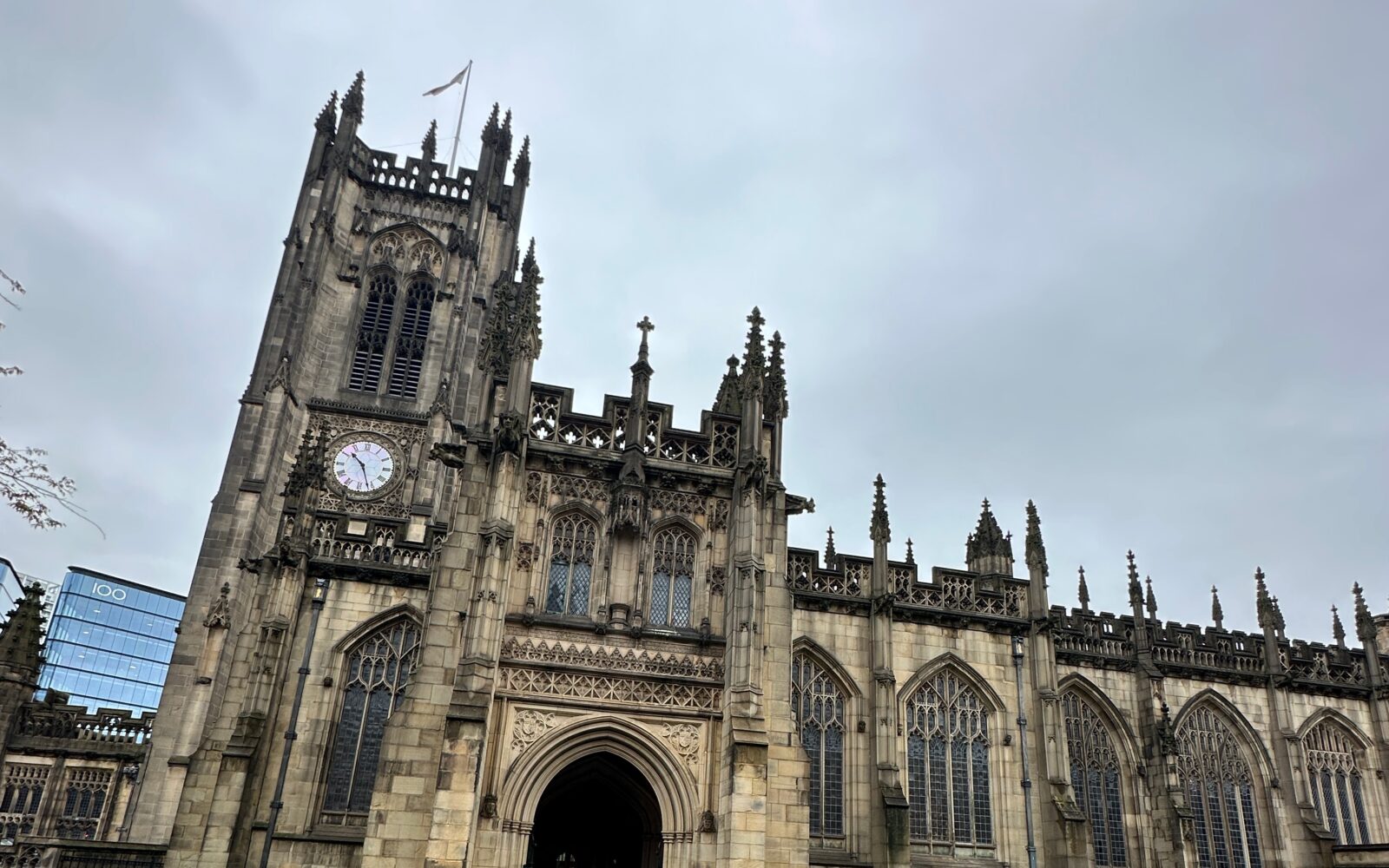 Manchester United and England legend Sir Bobby Charlton's memorial service is set to take place at Manchester Cathedral on Monday, 13 November as fans prepare to say farewell to the greatest English footballer there ever was.
The Man United icon and World Cup winner sadly passed away aged 86 last month and the club, country and sporting world at large have already carried out countless tributes since then, with the Trinity Statue still covered in flowers, scarves and shirts in his honour.
That being said, a formal memorial service is also scheduled to take place in the city centre, where fans will be able to pay their respects to a beloved sporting hero.
The memorial procession will pass the club's home ground, with fans advised to use the E2 car park and arrive at the East Stand forecourt from 1pm before the car passes the Trinity Statue around 1:30pm on its way to Manchester Cathedral, where the private funeral service itself will take place at 2pm.
As confirmed in an update from United, although Sir Bobby's funeral service will obviously be a solemn occasion, it will focus on celebrating and paying tribute to "Sir Bobby's incredible life as a husband, father, grandfather and, of course, as one of the finest footballers this country has ever produced.
"The procession to the Cathedral will pass by Old Trafford for a moment of reflection and provide an opportunity for fans to say a final farewell to a true Manchester United legend."
It is expected that up to 1,000 guests will be present at the cathedral where eulogies will be delivered by relatives and members of the club.
During their two competitive fixtures following Charlton's death, the club held a minute's silence and a minute's applause for their former player and long-serving Director, as well as holding an emotional pre-match dedication on both occasions.
Read more:
Among the many tributes that have been paid since his passing on October 21, it is said that more than 80,000 fans have also signed the books of condolence, either online or in person at Old Trafford.
The memorabilia placed by mourning fans has now also been carefully relocated to the Old Trafford Museum and will join the tributes left by fans following the passing of Sir Matt Busby in 1994.
In addition, the club has confirmed that all the plastic will be removed from the floral tributes and will be recycled, with all flowers being composted and used in the gardens at the Carrington Training Complex. Sir Bobby's family have also asked that instead of flowers, fans donate to one of the charities that meant so much to him:
It's hard to find the words to sum up a man who meant so much not only to football but countless people in Greater Manchester and beyond, but we gave it a go nonetheless. RIP.
For all the latest news, events and goings on in Greater Manchester, subscribe to The Manc newsletter HERE.
Featured Image — The Manc Group/Man United (via X)