Sport
The brilliant meaning behind Jack Grealish's World Cup goal celebration
WHAT A LOVELY MAN.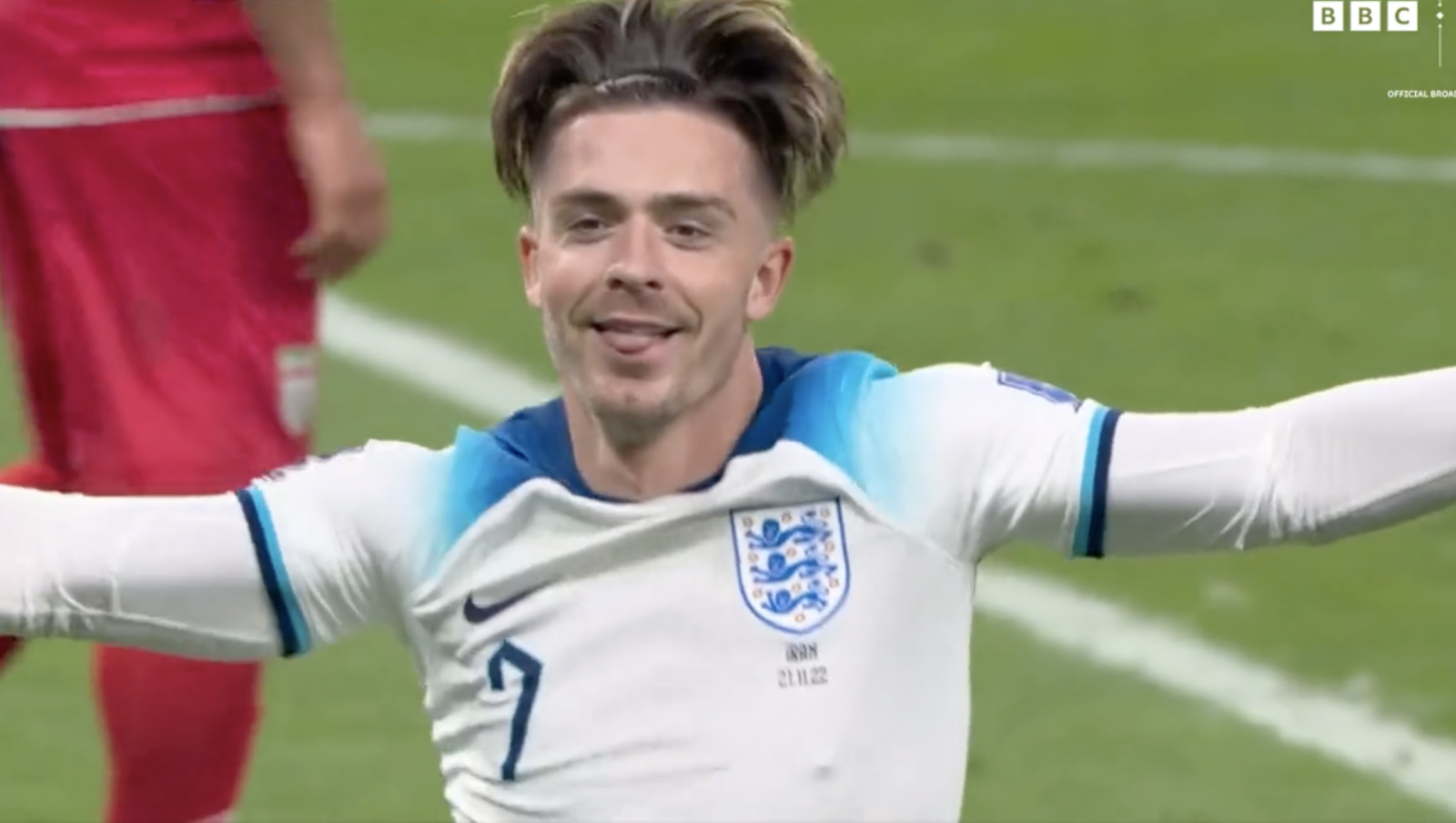 Jack Grealish has become everyone's favourite man today, not only for scoring one of six England goals in the World Cup, but also for the celebration he performed afterwards.
Grealish – alongside teammates Jude Bellingham, Bukayo Saka (twice), Raheem Stirling, Marcus Rashford – stormed to victory against Iran this afternoon, with a 6-2 victory in Qatar.
The Three Lions did the nation proud, but many people have noticed Grealish debuting a new celebration on the pitch.
And once the penny dropped, it melted everyone's hearts.
The celebration – arms held wide in a weird body roll – was actually a direct request from a disabled super fan Grealish met recently.
11-year-old Finlay, who has cerebral palsy, was stunned when he was surprised in person by the Manchester City star.
During their encounter at a recent Premier League 'Fan Mail' event, Finlay asked if Grealish would do the worm if he scored a World Cup goal.
He declined, saying: "I can't do the worm, I might get injured!"
So Finlay replied: "Alright, do this," and started doing a body roll with his arms.
And sure enough, in front of the eyes of millions, Grealish delivered on his promise to the youngster.
On Twitter, one person said: "Jack Grealish made a promise to Manchester City fan Finlay that he would do his celebration the next time he scored a goal. He kept his word and did it on the biggest stage… What a guy."
Read more
Boohoo Man described it as a 'special moment', while football journalist Tom Young wrote that Grealish was 'a simply wonderful human being'.
Someone else tweeted: "What an absolute baller.. these players get s**t at times, but the guy kept a promise on the biggest stage. Well played sexy @JackGrealish."
What a legend and what a moment for little Finlay.
Featured image: BBC