Sport
Video of what new United signing Marcel Sabitzer said about Old Trafford three years ago resurfaces
Yet another kid who dreamed of playing at the Theatre of Dreams. Now he'll get his chance to do it in red.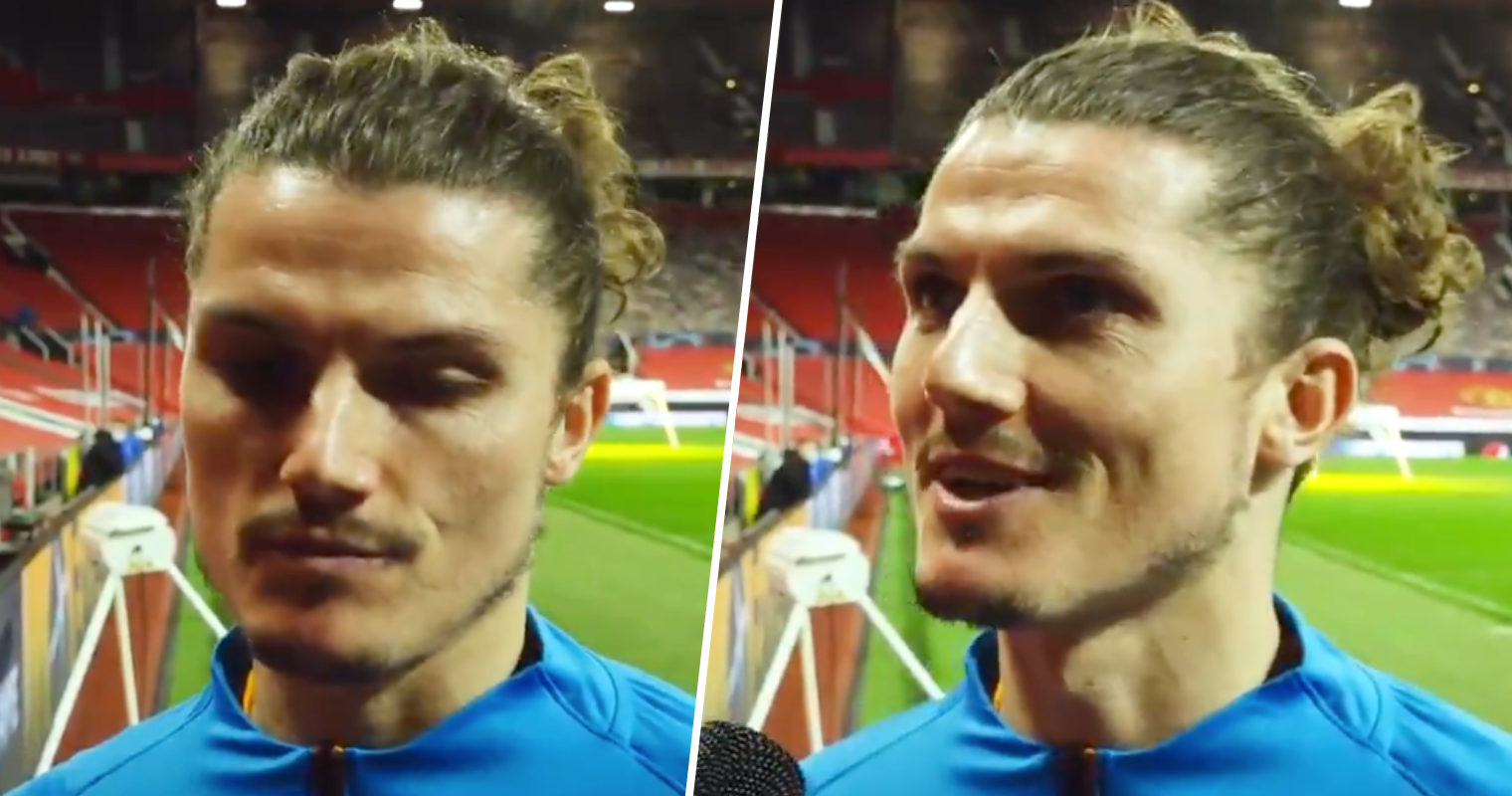 Despite initially looking like they had wrapped up all their transfer business for the January window, Manchester United managed to secure the services of Marcel Sabitzer on deadline day.
Signing target man Wout Weghorst on 13 January as a stop-gap loan replacement for Cristiano Ronaldo, it was reported that the club weren't expected to do any more deals before the end of the window.
However, with Christian Eriksen now injured after a rather dangerous tackle from Andy Carroll — one which Erik ten Hag said "doesn't belong in football" — United found themselves another player short and quickly dipped back in into the market, grabbing Sabitzer also on loan in less than 12 hours.
Although the sudden signing might have seemed like it came out of nowhere, ten Hag clearly had him on his shortlist and for any fans still sceptical as to whether it was the right move, a recently surfaced clip of the Bayern Munich man speaking at Old Trafford will no doubt have gone down well.
Speaking ahead of his former club RB Leipzig's match against his new team in the Champions League over two years ago, the 28-year-old was asked if he felt nervous about playing in such an iconic stadium and big competition.
While his nerves were evidently calm ahead of the game, the Austrian midfielder stated, "I'm just happy to be here because I used to see this stadium on TV as a kid and I always wanted to come here… being here as [the] opposition is something very special".
The interviewer went on to ask how he felt being part of the squad expected to win the tie, to which Sabitzer responded: "In my opinion, United are a big name, a good team and therefore favourites as well".
Despite acknowledging the size and history of the club, the dynamic midfielder (who has often been used as a defender too) also insisted that he and his teammates "won't hide from them" — yet another positive soundbite for United fans hoping he can carry the weight of the shirt and show up in big games.
Not only is the sort of thing Reds will be pleased to hear from the fairly impromptu signing, especially given the scattergun approach to the club's recruitment strategy over the past decade, but Sabitzer is a key player in his national team and captained Leipzig during the most successful spell in their history.
It isn't the only old video of a new United face fans have been enjoying recently either:
Read more:
Moreover, the deal seems to have worked out for all parties. With Sabitzer looking for more game-time at the top level and having moved down another notch in the pecking order now the equally versatile João Cancelo has joined Bayern on loan, City looked to have done their neighbours a favour.
Issuing a statement on the club's website confirming the move, Sabitzer said: "Sometimes in life you have to make quick and important decisions. From the moment I heard about this opportunity I knew it was right for me. I am a competitive player; I want to win and help the club achieve its aims this season."
That kind of attitude is music to any fans ears.
They'll also be looking forward to hopefully seeing worldies like this:
For all the latest news, events and goings on in Greater Manchester, subscribe to The Manc newsletter HERE.
Featured Image — RB Leipzig (via Twitter)