Sport
Where to watch the Super Bowl in Manchester
Doesn't matter whether it's the footy, cricket, rugby or the NFL, us Mancs love going out for a night of sport. With that in mind, here's 10 of the best places you can catch the big game.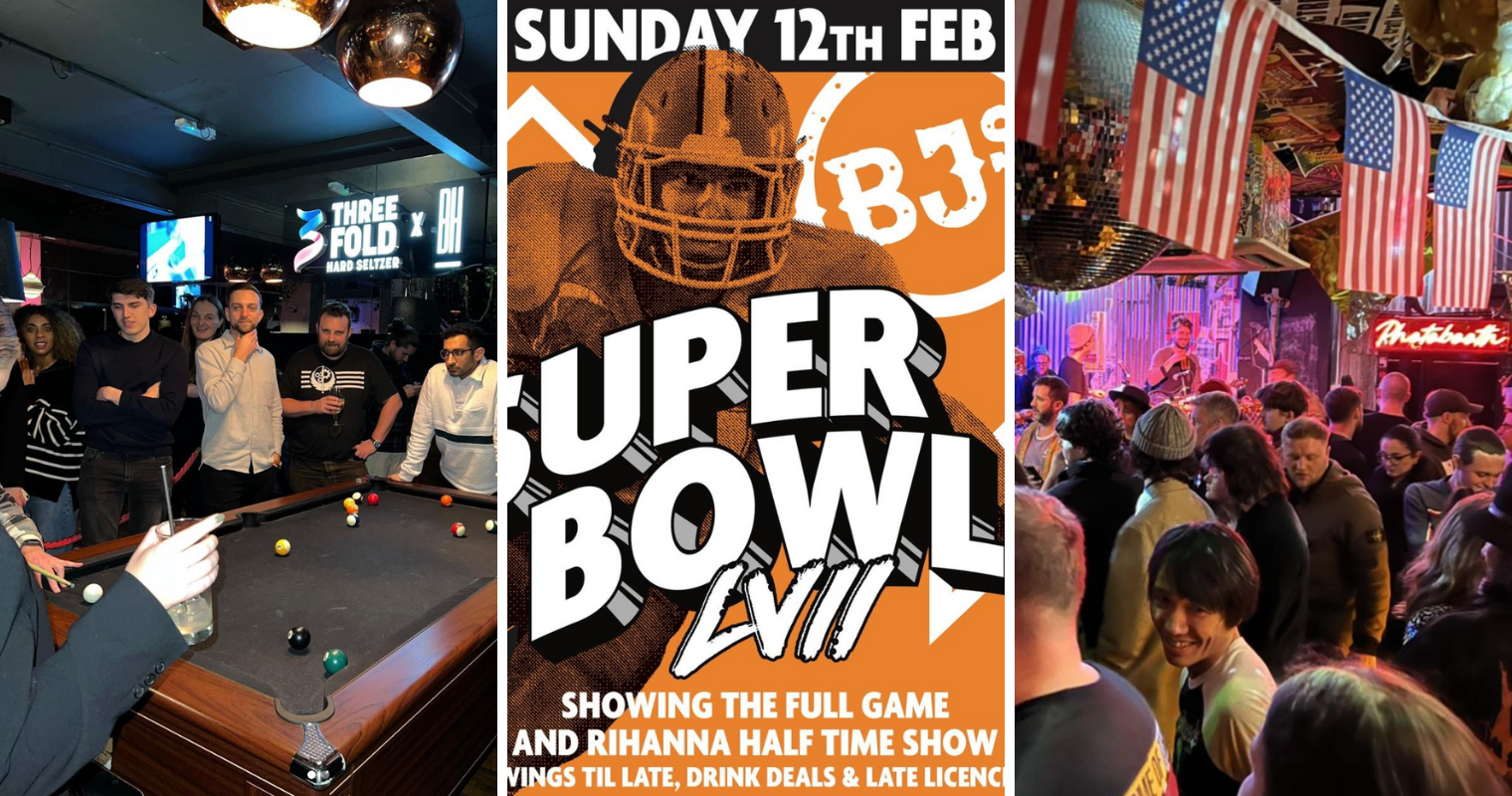 Game day is fast approaching and with the NFL scene getting bigger and bigger in the UK each year, more and more Mancs are left wondering where to watch the Super Bowl in Manchester.
Better still, with the two finalists now confirmed in the Philadelphia Eagles and Kansas City Chiefs, the excitement can truly start to build. But first things first, you've got to pick where you wanna be come kick off.
Luckily, there are a whole host of sports bars in the city centre that will be showing Super Bowl LVII right through till it finishes around 3am UK time.
It's going to be a long old night but here's our list of 10 places you can hunker down with some good grub and plenty of pints to watch it.
1. BOX – Deansgate
BOX Bar opened back 2021 and has quickly become one of the most popular places to watch sport in town and it's not hard to see why either. With massive pitchers and steins of booze, a banging food menu built for shuffleboard at the back and screens on almost every wall, including a massive NBA-style jumbotron screen, you won't miss a second of the action.
2. Bierkeller/Shooters – Printworks
Arguably the epitome of the American sports bar vibe here in Manchester, Shooters Sports Bar in Printworks' Bierkeller is practically an institution at this point. Having shown NFL games for years even, their various matchday packages make this one of the best places showing the Super Bowl in the UK full stop. They've even had the Sky commentary team over there this season! You can book in HERE.
3. Blues Kitchen – Deansgate
Blues Kitchen may not have been the first place that came to mind while you were wondering where to watch the Super Bowl in Manchester, but with big screens, live music from 8pm to keep busy during the build-up, as well as a brilliant booze and food menu, it's definitely going on our list. Book HERE.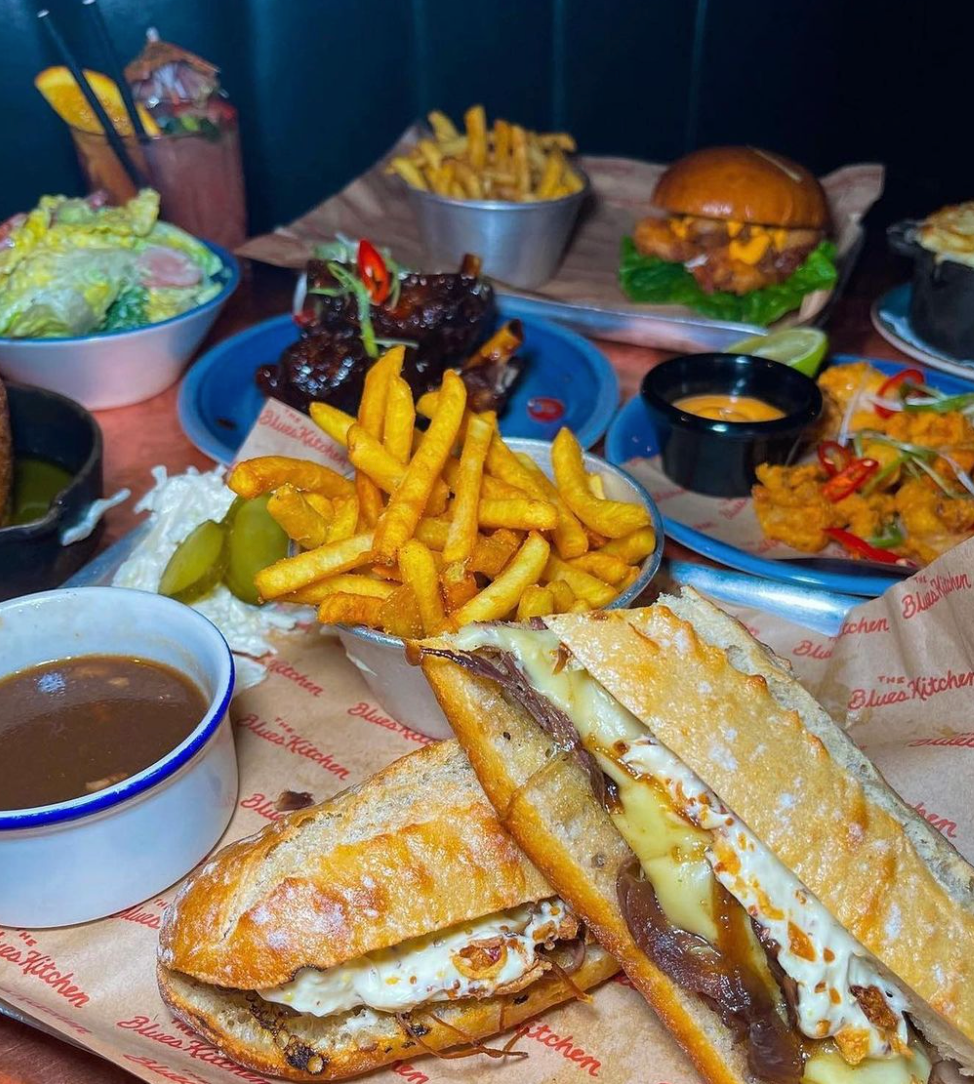 4. The Directors' Box – Central
Another all-time classic Manchester sports bar, The Directors' Box just off St Peter's Square in the city centre has plenty of pints, an absolutely mint menu full of sharing platters perfect for watching the game with your mates, as well as a pool table to keep you occupied during the breaks. They're even putting on a special menu just for the game. It packs out quick this place so we'd book now while you still can.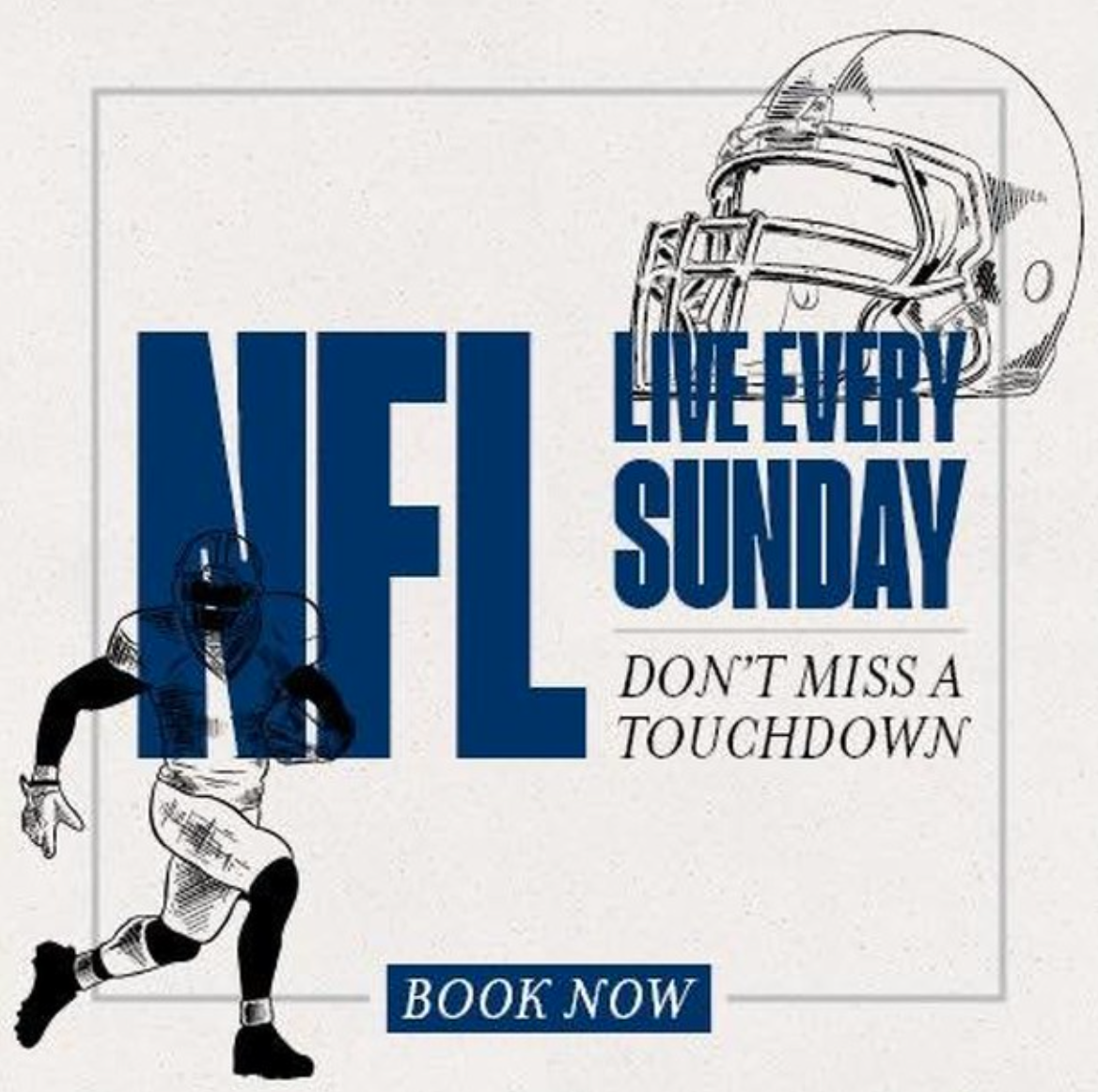 5. Brotherhood – Central
The Brotherhood of Pastimes and Pursuits is another tried and tested favourite come any matchday and the team over there doe a great job of building a proper atmosphere across their two floors when it comes to the Super Bowl. Food, pints, pool, table tennis and more. Reserve your table HERE.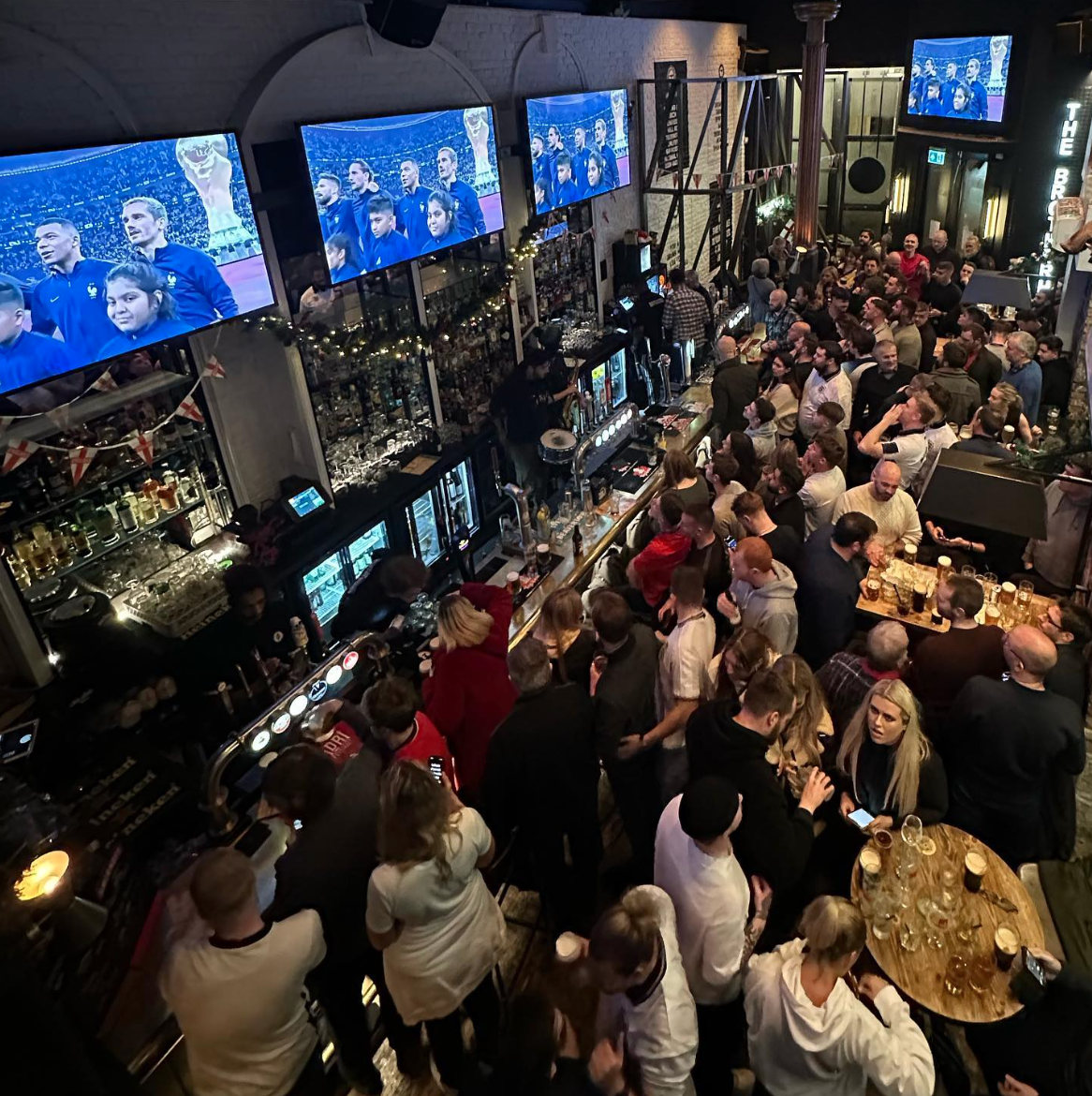 6. Calcio! – Northern Quarter
It may look like footy and games at first glance, but there is so much more to recent opening Calcio! From retro PS2 and Nintendo classics to some of the best burgers we've ever had, this brand-new sports bar has quickly become the go-to spot for hordes of sports fans. Showing every from cricket and F1 to rugby, snooker and more, they're about to get their first taste of the Super Bowl. You want to be here.
7. Bunny Jackson's – Jack Rosenthal Street
Nothing like the Bowl at Bunny's. If you've ever been in this beloved wing-stop and rock-themed watering hole for an NFL game, you know that this place is pretty much the perfect place to be. Arguably the best dive bar on the planet, and not just because the wings are 20p. Say no more.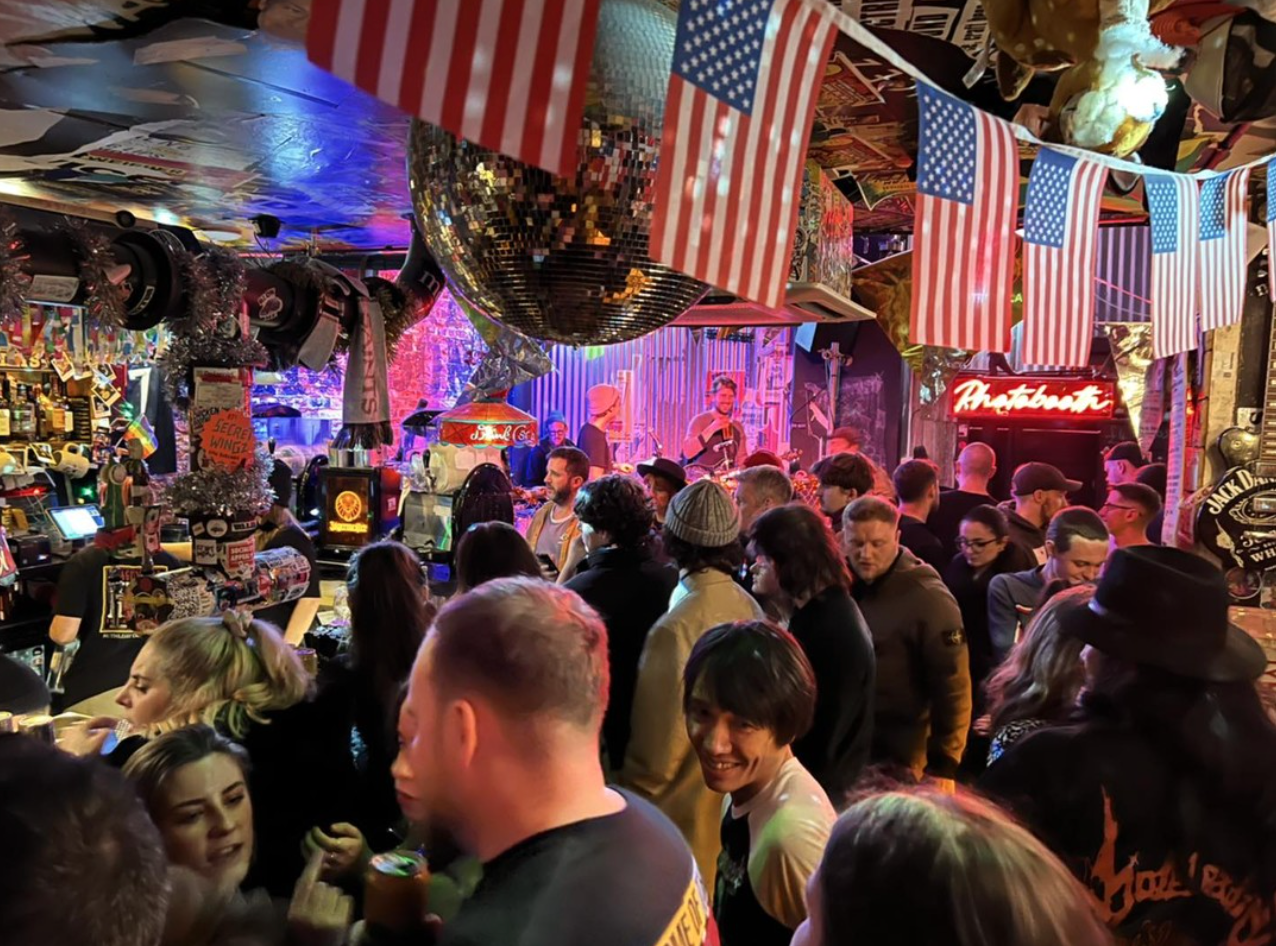 8. Tib St Tavern – Northern Quarter
No list of Manchester sports bars would be complete without Tib Street Tavern, one of the most popular in NQ or the city centre in general, for that matter. With booths for you and all your mates to pile into, massive screens filling the walls and solid grub, this place is packed out noon till night, so give 'em a ring to sort your seat whilst you still can.
9. Brickhouse Social – Oxford Road Corridor
If you popped into Brickhouse for the World Cup or even the Six Nations this weekend, you'll know the bar, club and pool hall is really killing it when it comes to live sport at the minute. Kicking off from 8pm and spreading across two of the three floors, this is one of the best places to grab a slice of pizza and a pint while watching the game. Better yet, tickets are absolutely free.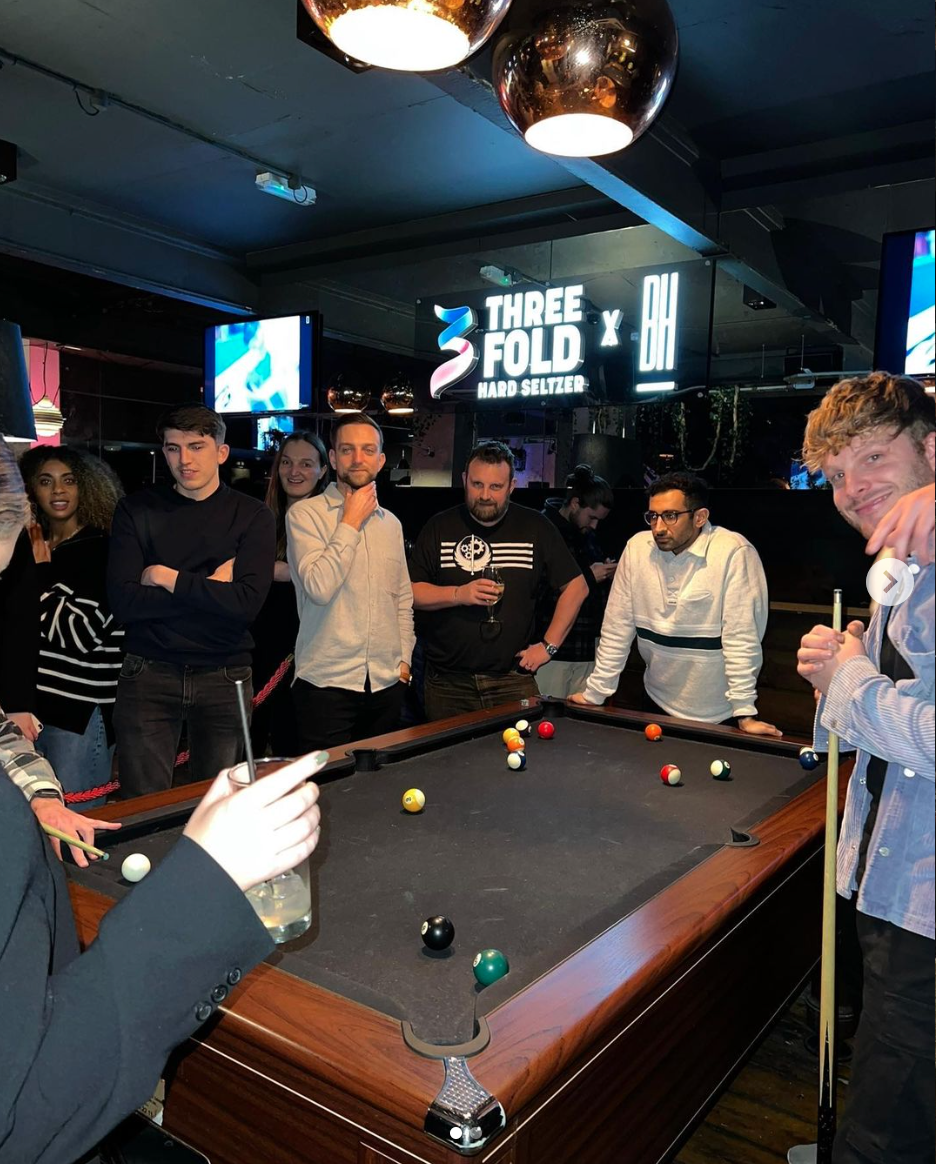 10. Courtyard – Oxford Road Corridor
Last but by no means least, it would be rude not to put regular student haunt and Manc nightlife favourite Courtyard on this list. Not only is this one of the cheapest places for a night in town, possibly the country, but it's yet another prime location to watch the sport. You are never, we repeat, NEVER too old for Courtyard. Roll back the years and get ready for a good time.
Read more:
Of course, it goes without saying that if we could chuck every one of this city's wonderful pubs and sports bars on this list then we would, but we'd be here forever.
That being said, 10 should be more than enough to get you started and get planning for the big day. Just make sure you've got your arse in a seat before that first touchdown.
So, who's winning it this year then?
For all the latest news, events and goings on in Greater Manchester, subscribe to The Manc newsletter HERE.
Featured Image — Brickhouse Social/Bunny Jackon's (via Instagram)