Sport
Where to watch the FA Cup final in Manchester
Wembley pints are dear, might as well watch the game here.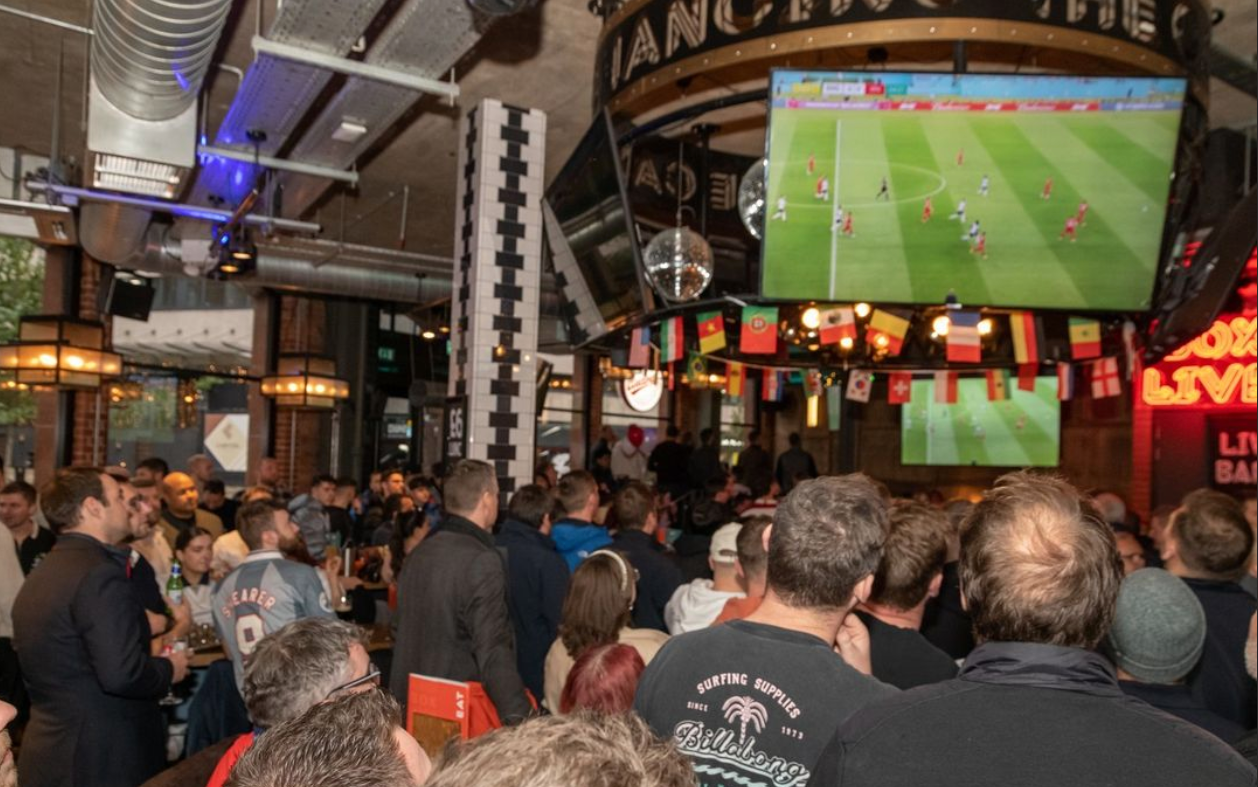 The first-ever Manchester Derby FA Cup final in the history of the competition is just around the corner and while not everyone is able to be there at Wembley for the momentous occasion, it's still a massive day for the city and fans will be out in full-force to watch the big fixture.
That being said, derby day is always an interesting one and while plenty of you will be watching it at home, town is going to be absolutely buzzing with big game atmosphere, not to mention everyone else out enjoying a weekend full of sun.
So, if you are wanting to go out and watch it in the pub, it's worth having an idea of where you're going rather than just rocking up half an hour before kick-off.
With that in mind, we thought we'd put together a list of the 10 best places where to watch the 2023 FA Cup final in Manchester. We thought we'd start with a few places for each fan base.
United pubs in Manchester city centre
The Old Nag's Head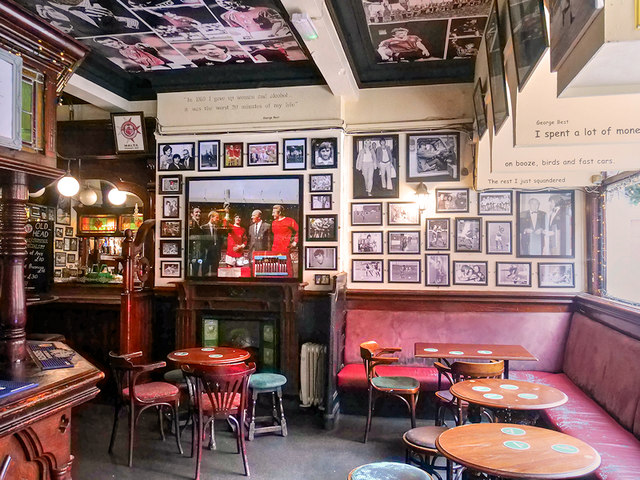 If you're a Red, there isn't any other place to start than The Old Nag's Head, without a doubt the most popular pub for Man United fans in the city. Spread across multiple floors, with plenty of screens, karaoke and a rooftop terrace to boot, it's arguably the best place to be when you're not at the game.
Sir Ralph Abercromby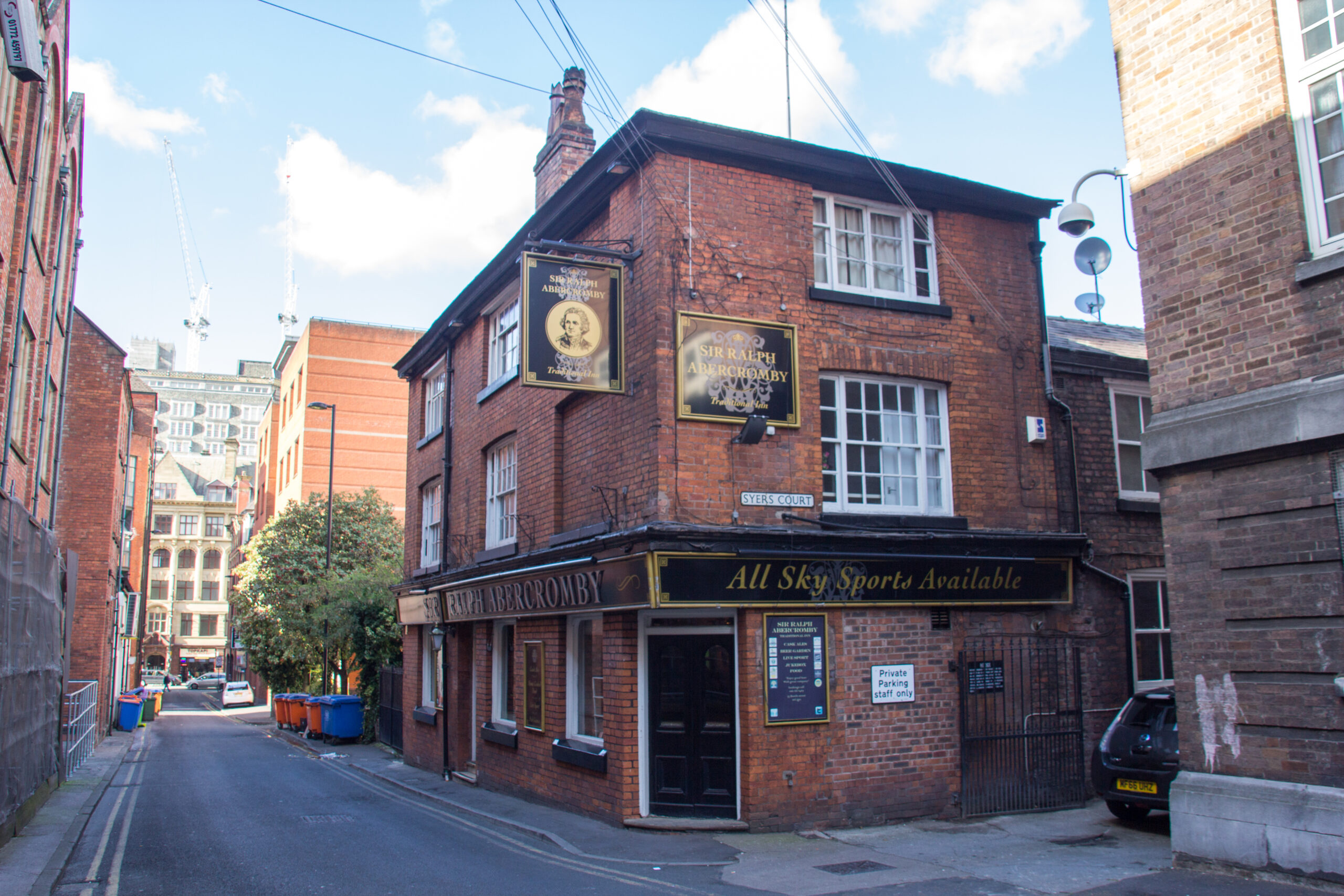 Next up is the Sir Ralph Abercromby, literally located just a street over from the Nag and equally packed with United fans on matchdays. With Class of '92 members often spotted here, a massive beer garden with outdoor screens and even a fast food truck around the back, this place has everything you need to enjoy the game.
Mulligans
And thirdly we have Mulligans of Deansgate: a Manchester institution and home of the best pint of Guinness you'll find in 0161. This Irish bar is heaving every weekend regardless, but it's also a second home for lifelong Reds and has live music on every night. You're sure to be chanting your head off in here if United win.
Man City pubs
Mary D's
Now, as for Manchester City pubs, there isn't any more famous than Mary D's. The Beamish Bar, to give it its full title, it's wall-to-wall with Blues before and after every matchday. Literally on the doorstep of the Etihad Stadium, it has a floor-to-ceiling painting of the old Maine Road ground and boasts affordable pints, live music and 'the fastest service' around. A Man City mecca, if you will.
The Waldorf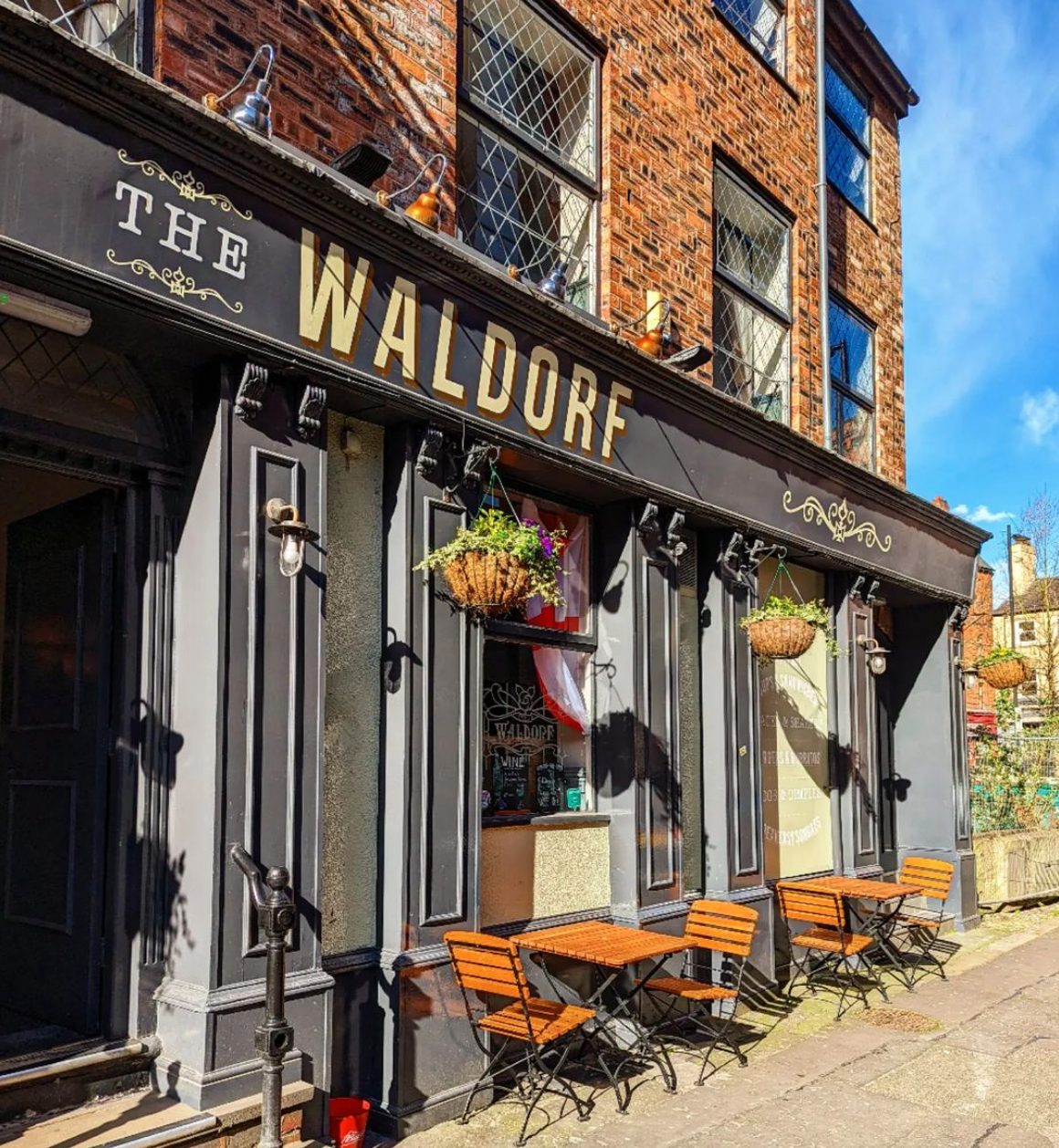 As for closer into the city centre, you don't get much more convenient than The Waldorf. Though it often has other fans come through its doors, you can make no mistake about which fan base dominates this pub come a City matchday. Located little just down the steps from Piccadilly Station, it's always full of Blues before, during and after games — it's got a great selection of beer and food too.
The Townley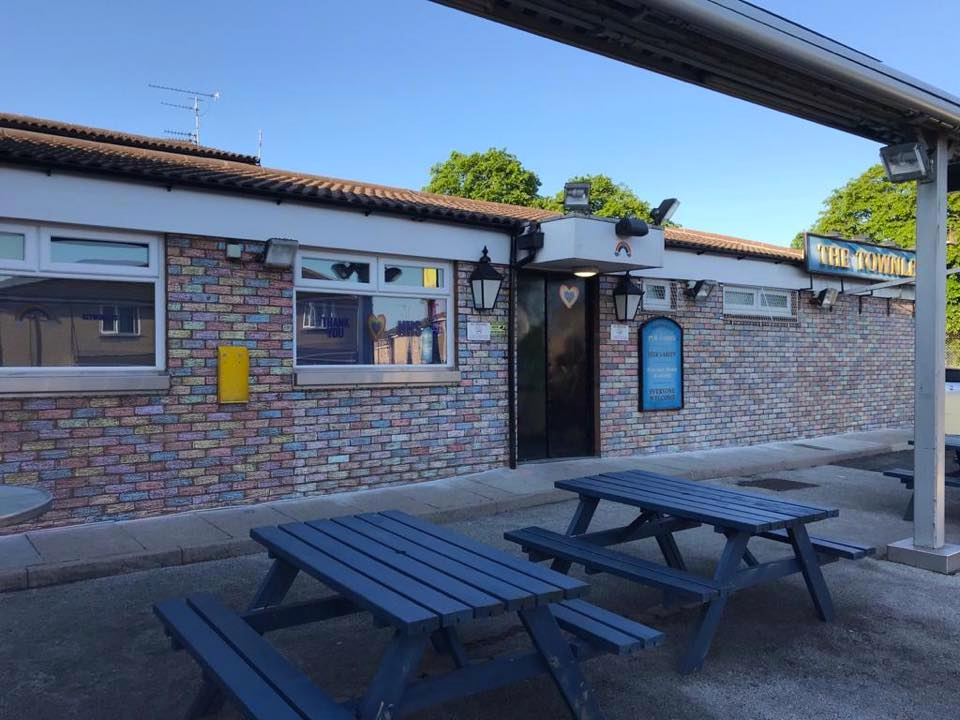 As for our third and final pick for you Blues, The Townley is another one that is just a stone's throw away from the Etihad — we're talking only a couple of minutes. With a beer garden out front and in the back, not to mention still family-friendly enough to take the kids, it's always a good vibe over here.
Sports bars in Manchester
Now, we obviously need a list of neutral places for people to go along to watch the game and while there are a hundred and one places that are perfect to watch the footy with a pint, but we just thought we'd pick out a few of our recent favourites to get you started.
These are in no particular order, either, we love them all too much to play favourites so you'll just have to make your own minds up on this one.
BOX
First on the list is BOX bar on Deansgate, which has quickly become not only one of the best places to watch sport in Manchester but one of the busiest bars in town full stop. Spread across two floors with screens on virtually every wall (including a massive jumbotron) not to mention shuffleboard, live music and massive pitchers of beer and cocktails, you can see why people pack this place out every weekend.
Tib Street Tavern
Next up is Tib Street Tavern which has remained a go-to for anyone wanting to watch sport in town for years and for good reason. With massive wall-sized screens, quality food, big booths for you to book with you and your mates, as well as great deals on booze, you have to be quick to get in here.
Calcio!
Another one of our personal faves is Calcio! over in Northern Quarter. A relative newcomer to the Manchester sports bar scene, the Italian football-themed watering hole is a great place not only to watch this year's Manchester Derby FA Cup final but if you fancy juicy burgers and retro videogames.
The Brotherhood
Last but not least, we have The Brotherhood Of Pursuits And Pastimes, to give it its full name. This Manc institution remains one of the best places to watch sport in town. Also boasting two floors with dozens of screens, pool tables, darts, table tennis and more, including a great food menu, it's a regular haunt for post-work pints and matchday fans. Just look at how buzzing it was back in December — can't go wrong.
Read more:
This is, of course, by no means an exhaustive list but for a few more options you can always check out our list of the best places to watch the World Cup, which has plenty more pubs and bars that will welcome any football fan ahead of the big fixture.
Regardless of who comes out on top, it's going to be a massive day for the city and United and City fans everywhere, just make sure you look after each other and enjoy yourselves.
So, who do we reckon is winning it then? Is ten Hag going to make it two domestic cups in his first season or are Pep's Premier League champions going to do the treble?
For all the latest news, events and goings on in Greater Manchester, subscribe to The Manc newsletter HERE.
Featured Image — David Dixon/Calcio/Mary D's Beamish Bar