Sport
Who is Betinho? Portuguese striker responds perfectly to being randomly added to Man United squad
We have no idea who this man is but sign him up.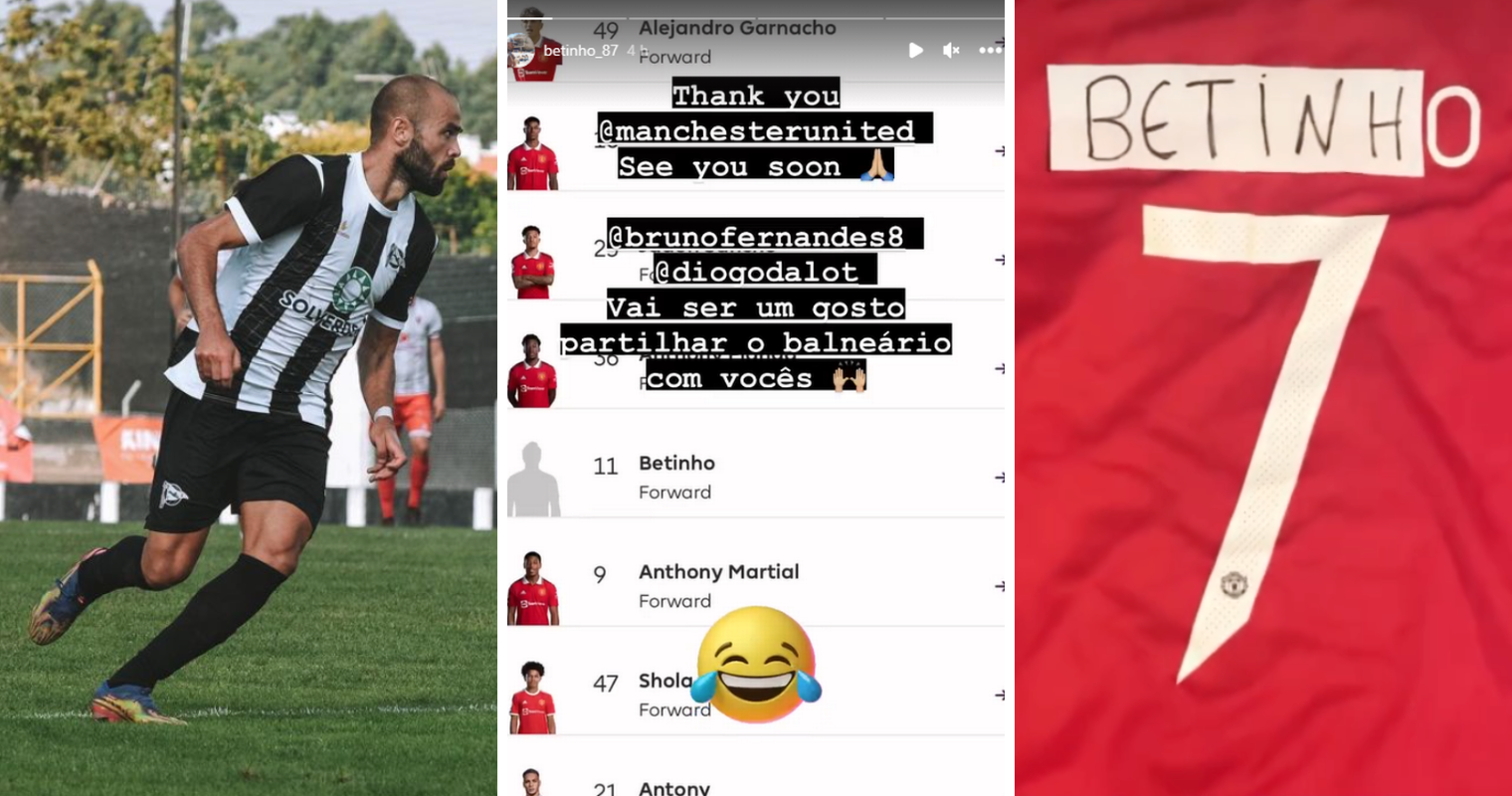 Manchester United fans were left scratching their heads after it looked like the club secured a secret new signing called Betinho out of nowhere on Tuesday. He didn't seem to know much about it either.
First and foremost, we mean no offence to the man when we say this and second of all, don't worry, you aren't the only one asking 'who is Betinho?'.
As curious football fans soon found out, Betinho is a 29-year-old striker who currently plays for S.C. Espinho in the AF Aveiro Campeonato Sabseg: a lower district-wide league covering the city of Aveiro which actually sits just outside the Portuguese footballing pyramid.
Safe to say United supporters were more than bemused when they saw his name added to their team's official Premier League squad earlier this week.
Though it obviously turned out to be some kind of technical/clerical error on the website's behalf, it was Betinho's response that seemed to amuse fans the most, having seen the gaffe and numerous memes on social media and deciding to have some fun.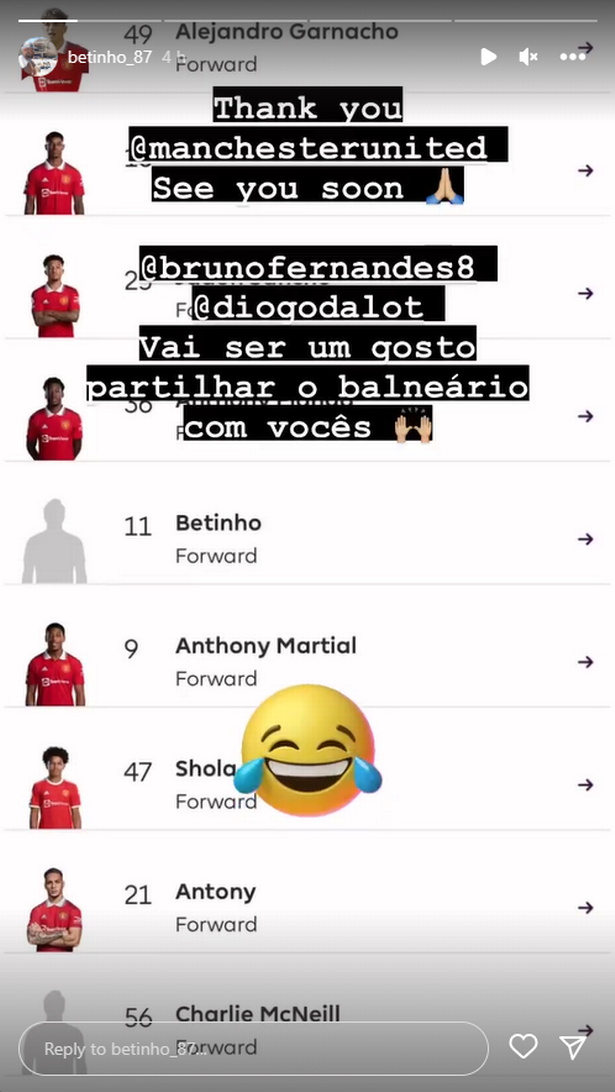 At least the lad's got jokes.
However, it's worth noting the Portuguese player does have some slim ties not only to the Premier League but a United feeder club, having previously played for current top-flight side Brentford and come through the ranks at Sporting, who famously produced the likes of Ronaldo, Nani and Bruno Fernandes.
Read more:
But still, no, Betinho will not be United's first signing of the January transfer window and while they may have missed out on PSV and promising Netherland's World Cup forward Cody Gakpo — Liverpool having come out of nowhere to swoop and grab him — the number seven and 11 shirts remain vacant.
We should have known, their transfer business is never simple.
Having missed out on another target, who do you think Erik ten Hag should go for next?
For all the latest news, events and goings on in Greater Manchester, subscribe to The Manc newsletter HERE.
Featured Image — Betinho (via Instagram)