Sport
Why you need to catch Manchester Originals at The Hundred while you still can
According to the players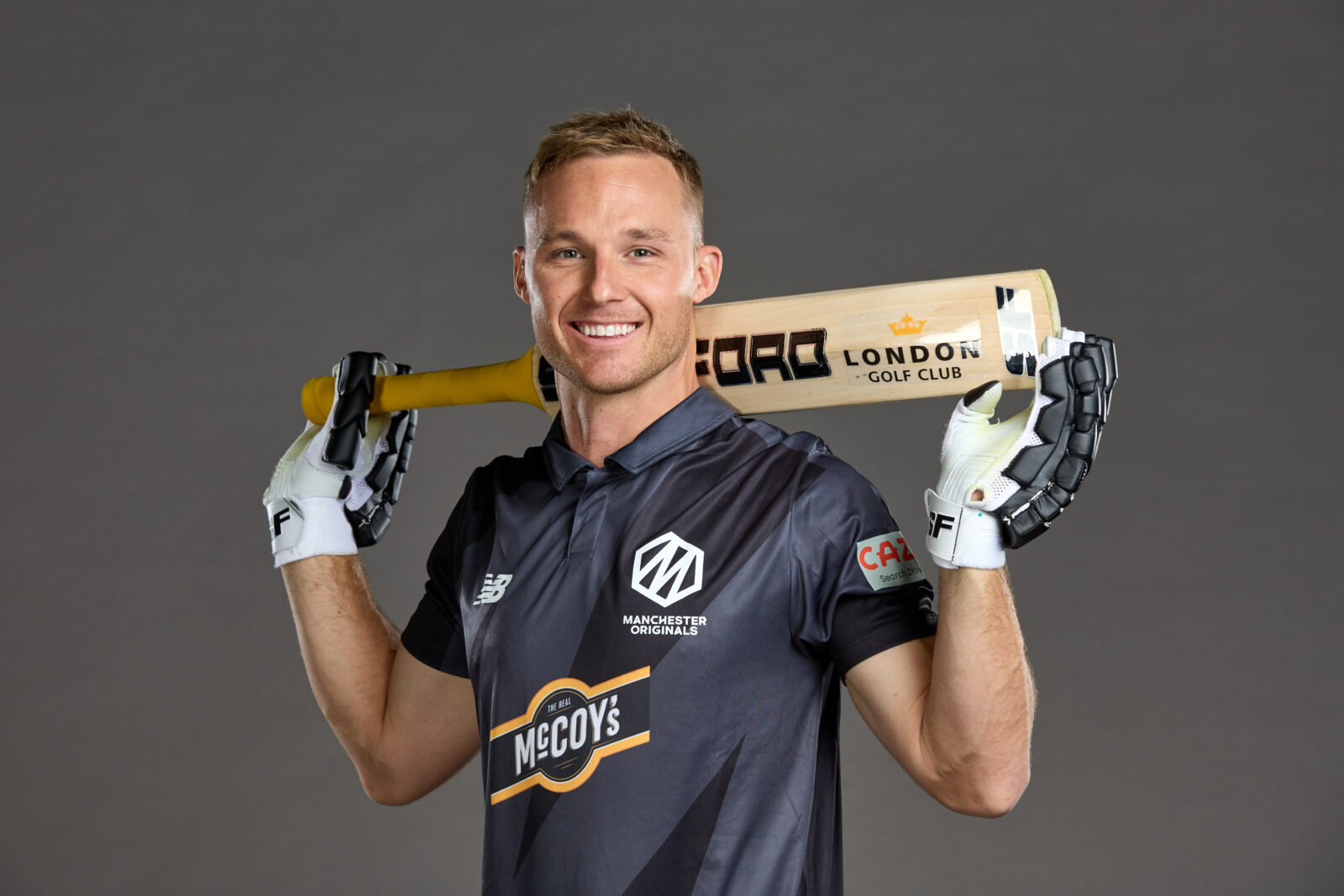 The Hundred has made a spectacular return to Emirates Old Trafford this summer, with fast-paced sporting action, live music, and amazing local street food.
Our very own Manchester Originals will be back on home turf on Wednesday 31 August, playing London's Oval Invincibles.
Manchester Originals' teams are packed with cricketing talent, with the women's team led by Manchester-born pace bowler Kate Cross, and explosive batter Laurie Evans heading up the men's team.
Ahead of the final fixture at Emirates Old Trafford, we had a chat with two of the incredible players to see exactly what makes The Hundred so special.
Laurie Evans is a batter known for piling on quick runs wherever he's played, while all-rounder Ellie Threlkeld is a phenomenal keeper and former Wigan Athletic footballer.
If you like the sound of The Hundred – and how could you not? – you can grab tickets to see Manchester Originals playing at the tournament here: thehundred.com/fixtures.
What sets The Hundred apart from other cricketing events?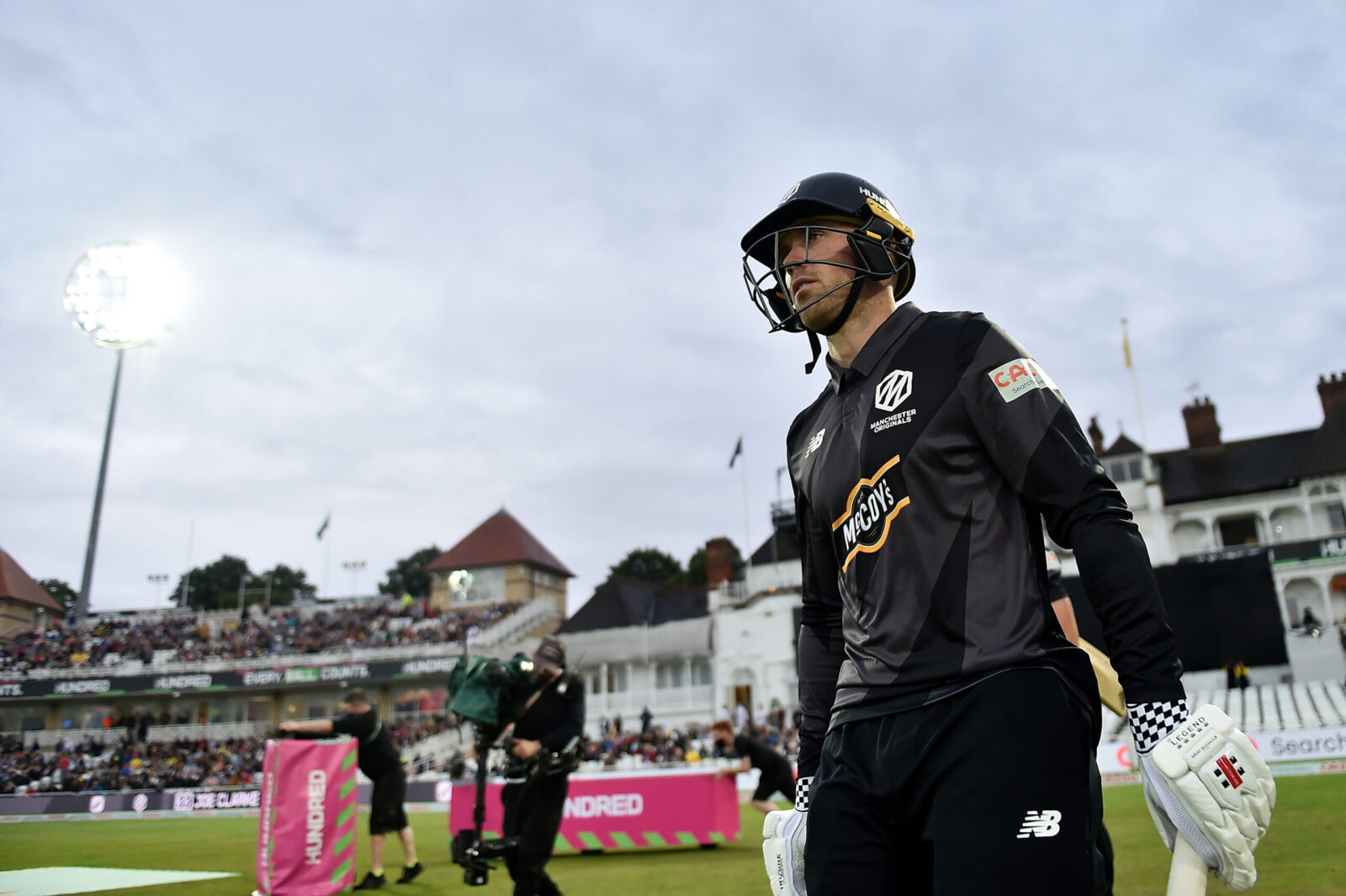 Laurie: The Hundred amplifies everything that is great about cricket, it really does go that one step beyond. We've got the best top 100 English players coming together, with some of the best international cricketers, in the height of the British summer – it's a blend of real sporting genius and loads of fun! The Hundred is also super accessible to a wide range of people, it's always great to see families and people of all ages come out to watch some amazing cricket. There's something in there for everyone.
Ellie: Something so unique and important about The Hundred is the fact that the men and women's games are equal. There's the same buzz regardless of which team is playing and it really engages a broader audience for that reason. It's inspiring to be part of a world class tournament that champions both genders and I'd hope that anyone watching The Hundred can be inspired to give cricket a go! It really is an amazing sport and The Hundred brings all of that together, with such a community spirit behind it.
What were your highlights from last year?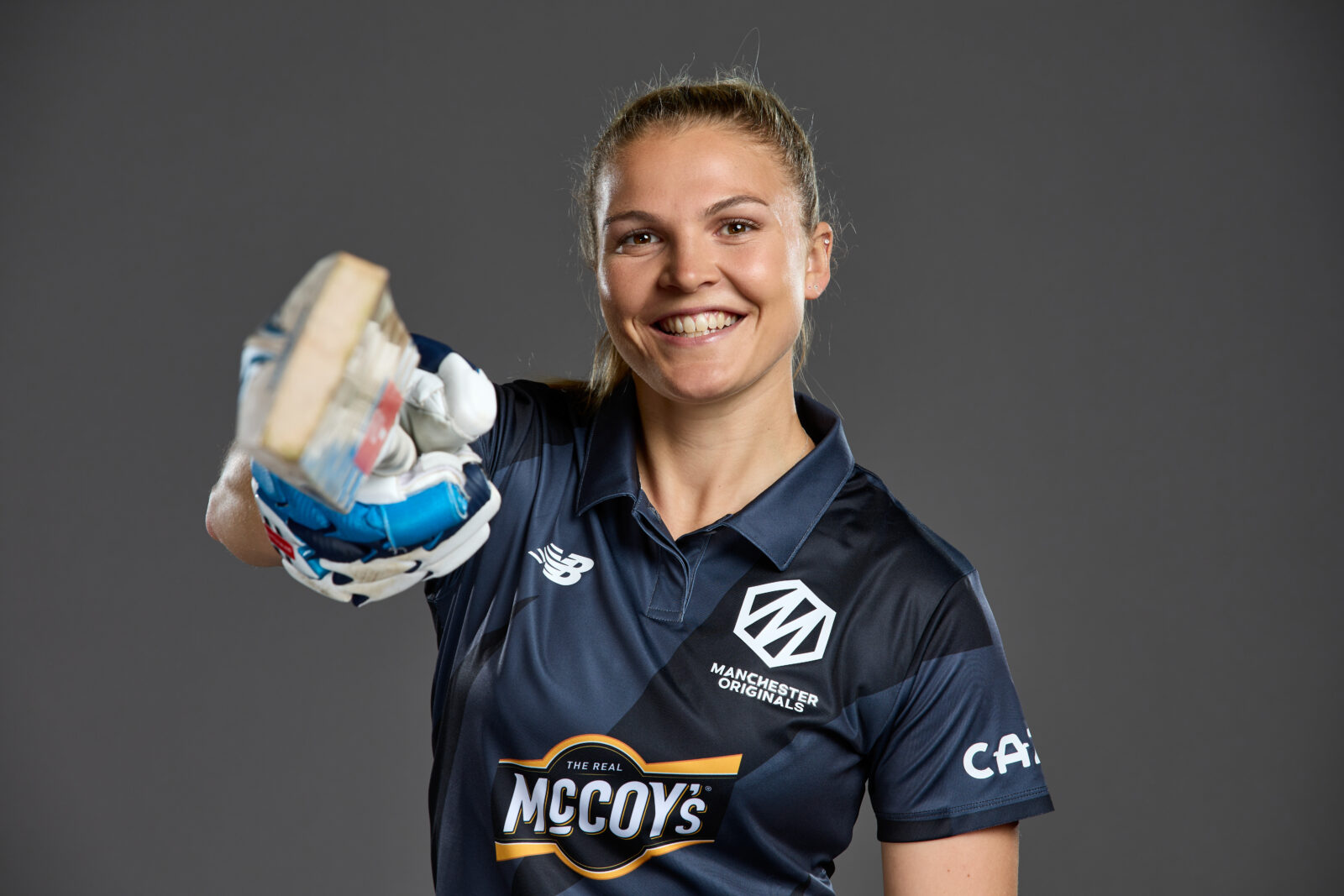 L: Aside from the actual games, a major highlight for me last year was one evening on the train home another passenger recognised me in my kit and we got talking. He worked at a summer football camp and said usually all the kids talk about is premiership football but for once they couldn't stop talking about cricket and The Hundred! That, for me, sums up exactly what The Hundred is all about – building that buzz, creating quality entertainment, and inspiring the next generation of cricketers along the way.
E: The first match of the inaugural tournament was at the Kia Oval and the atmosphere was electric – the excitement for this new cricket event, playing in one of the best grounds in the world alongside international stars was an unparalleled feeling. Just look at the crowd we brought in at the first game, for a stand-alone woman's game it was just brilliant and has set the tone for what we've already seen this year with even bigger audiences.
What have you enjoyed the most about The Hundred?
E: Seeing new people engage with cricket! The Hundred offers something to its audience that is unique, it's about fun, celebration, community, and togetherness all in one. Seeing the young kids getting excited is also so cool, me and a few of the team have been stopped around Manchester by some young fans recognising us.I truly think the tournament has the potential to go a long way in attracting new people to the sport, regardless of sex, age and background, which excites me. Oh – and me and the girls are very pleased to have DJ Roesh with us again at Emirates Old Trafford, he's provided a great soundtrack to the tournaments, with a few requests from us along the way…
L: Some of the world's best cricketers, hottest music acts and finest food vendors are coming together – it really is a must-see event that I'm honoured to be at the centre of. Seeing the fans enjoy themselves, hearing the cheers and just generally feeling the buzz around the city is fantastic.
What are your favourite things about being part of Manchester Originals?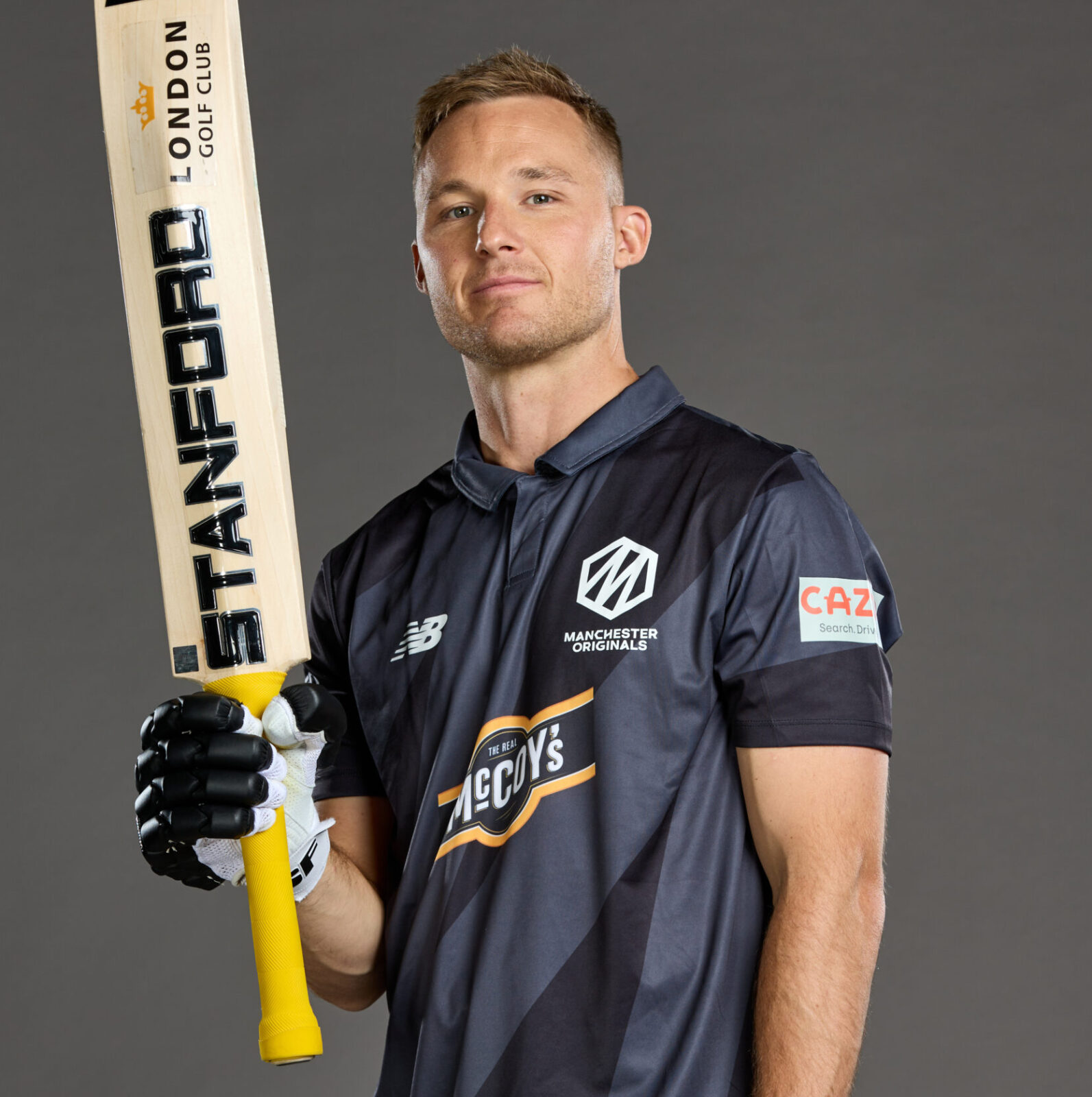 L: Manchester is, I think, easily one of the best cities in the UK with its rich history across music and sport. We've got a great mix of international quality and local talent in both our squads and have the opportunity to make history for the Manchester team. The atmosphere in Emirates Old Trafford is also unparalleled.
E: To me, being part of Manchester Originals is so amazing because I'm a local. I started playing for Lancashire when I was nine and it's been such a huge part of my life, so being a key part of the Manchester team in The Hundred is really special. Playing with some of the best international talent, representing the area I grew up in is for sure my favourite thing about being part of the Manchester Originals team. And the women's team is amazing! I've made great friends and I'm constantly learning from some of the best.
What does a typical day look like for you during a season?
E: During a season we usually train about three or four times a week, that includes everything from batting, fielding and wicket keeping. There are a few gym sessions and running sessions in there too! Diet wise, it's all about fuelling and recovering – but not being too harsh on yourself of course, enjoyment is a key part of the process.
L: At the minute it's waking up and getting a message from half the team asking if my coffee machine is usually working – that's usually about 7.30am and then it's straight to training for between four and six hours. When it's not a match day, we spend most of the day training, but I like to sneak a bit of golf in when I get the chance – that's been one of the highlights of being based in Manchester to be honest, there's some great golf courses around the city.
What do you love most about Manchester?
L: The Mancunian spirit is great, I've come across so many friendly people and there's a general buzz around the place that you don't get in other cities. Just look at the music line-up for some of The Hundred games – there's loads of Manchester talent on there which really represents the unique culture of the city. I'm looking forward to getting tucked into a bit more music and I've seen some great looking coffee shops that I also can't wait to try. The chance to explore the city a bit more is exciting, especially being new to the Manchester Originals team.
E: Manchester is home. I've grown up in and around Manchester, it's where my friends are, where my family is and where my love for cricket began. Emirates Old Trafford specifically feels like home to me, it's friendly, sociable, and inclusive and I can't think of a better place to have grown up and developed my cricketing skills.
Featured image: Alex Pantling – ECB/ECB via Getty Images