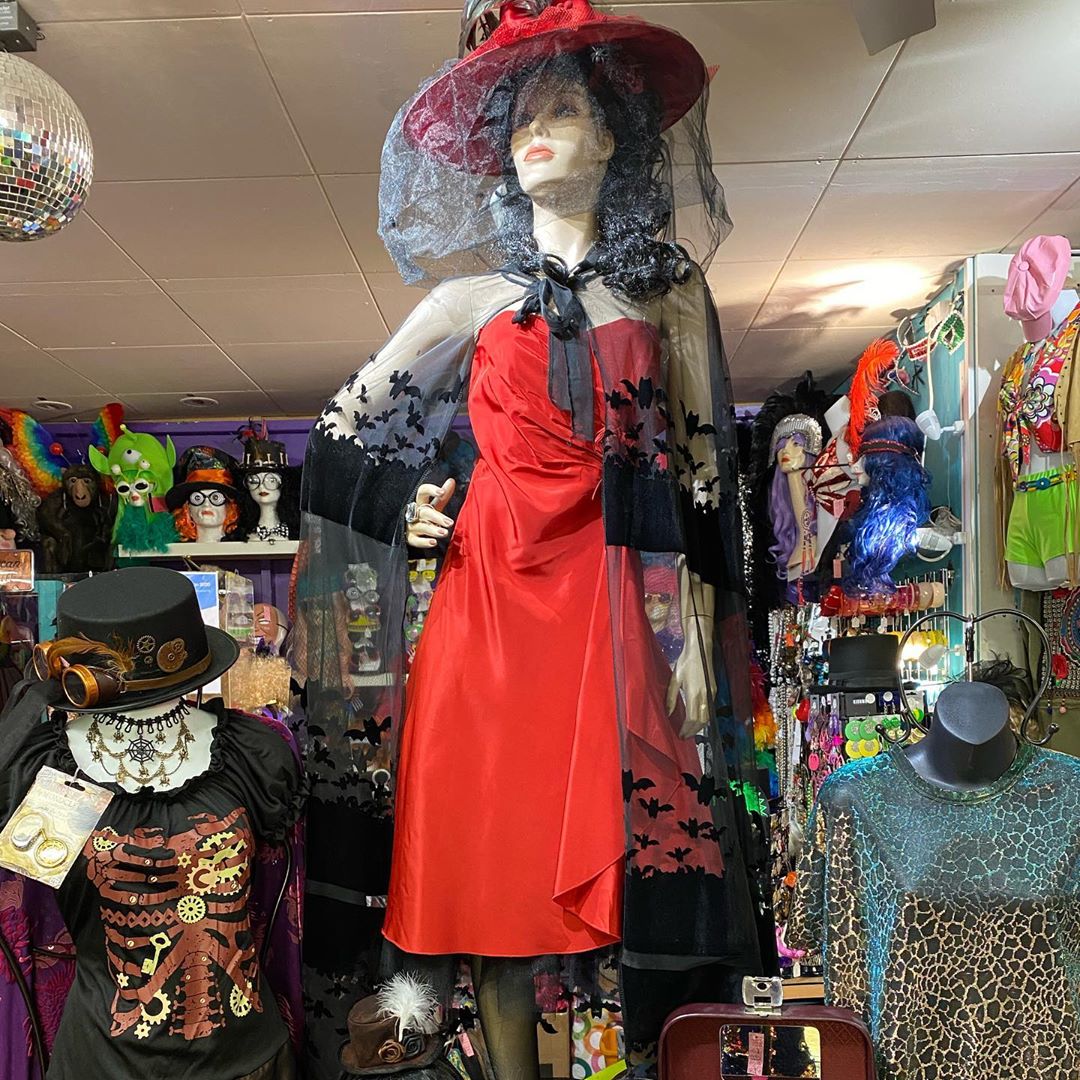 Halloween may be very different this year, but that doesn't mean our costumes have to be.
Whether you're holding a COVID-compliant spooky garden party or going to Manchester's immersive Halloween drive-in theatre, it's important that you look the part.
Even during a pandemic, it wouldn't be Halloween without getting dressed up in the scariest possible costumes, after all.
These Manchester boutiques have got you covered if you don't know where to start.
American Graffitti
While some know this boutique for its selection of vintage and retro clothing, what's less-known is that American Graffiti also specialises in fancy dress, accessories and wigs – making it the perfect Halloween destination!
If you're looking for something a bit outside of the box then the store's quirky and kitsch selection is perfect for you.
Where to find them:
2nd Floor, Afflecks, Manchester, M4 1PW
www.americangraffitti.co.uk
MUOBU
Halloween isn't just about dressing the part, you need to have the makeup to match.
MUOBU sells an exclusive range of cosmetic grade glitters, 'Crazy Colour' hair dye and spooky makeup that you won't find anywhere else.
Whether you want to use face jewels to create a Día de los Muertos inspired skeleton or UV cosmetics to stand out from the crowd, this boutique is an essential visit.
Where to find them:
2nd Floor, Afflecks, Manchester, M4 1PW
www.festivalglitter.co.uk
Located in the Arndale, this family business has been selling its speciality costumes for 50 years – constantly moving with the times and updating their selection.
Hidden Corner has also worked alongside many local clubs and bars in creating themed nights, so chances are you've already seen their creations in action.
Where to find them:
Manchester Arndale, Marsden Way South, Manchester, M4 3AT
www.hiddencornerfancydress.co.uk
Party Delights
Located on the Manchester Fort retail park, Party Delights is dedicated to making your special occasions more memorable.
This specialised store has over 20,000 products and sells a range of party supplies, décor and balloons – perfect for a Halloween at home.
Where to find them:
Manchester Fort Shopping Park, Cheetham Hill Road, Manchester, M8 8EP
www.partydelights.co.uk
Celebration Party Shop
This is Manchester's 'one stop party shop' – born from the owner Sharon's love of planning and organising parties.
Not only does it have some of the best and most frightening Halloween costumes on the market, but it also offers venue dressing to take the stress out of your hands.
Where to find them:
515 Barlow Moor Road, Chorlton, Manchester, M21 8AQ
www.celebrationpartyshop.co.uk
Maskerade
This is one of the oldest and most established fancy dress shops in Manchester, with customers including the BBC and the Royal Exchange, so you can guarantee they'll be top tier.
No matter how obscure your Halloween desires are, Maskerade has got you covered, claiming 'there is literally nothing we cannot do for you'!
The store has sadly announced its upcoming closure, which is a real shame, but make sure you head down for some last-minute deals before it's too late.
Where to find them:
50 Long Street, Middleton, Manchester, M24 6UQ
www.maskeradeuk.com