Things To Do
You can now feel what it's like to pilot a 747 at Barton Aerodrome's incredible flight simulator
'It felt so real that I forgot I wasn't actually flying a plane and now I've got sweat patches.'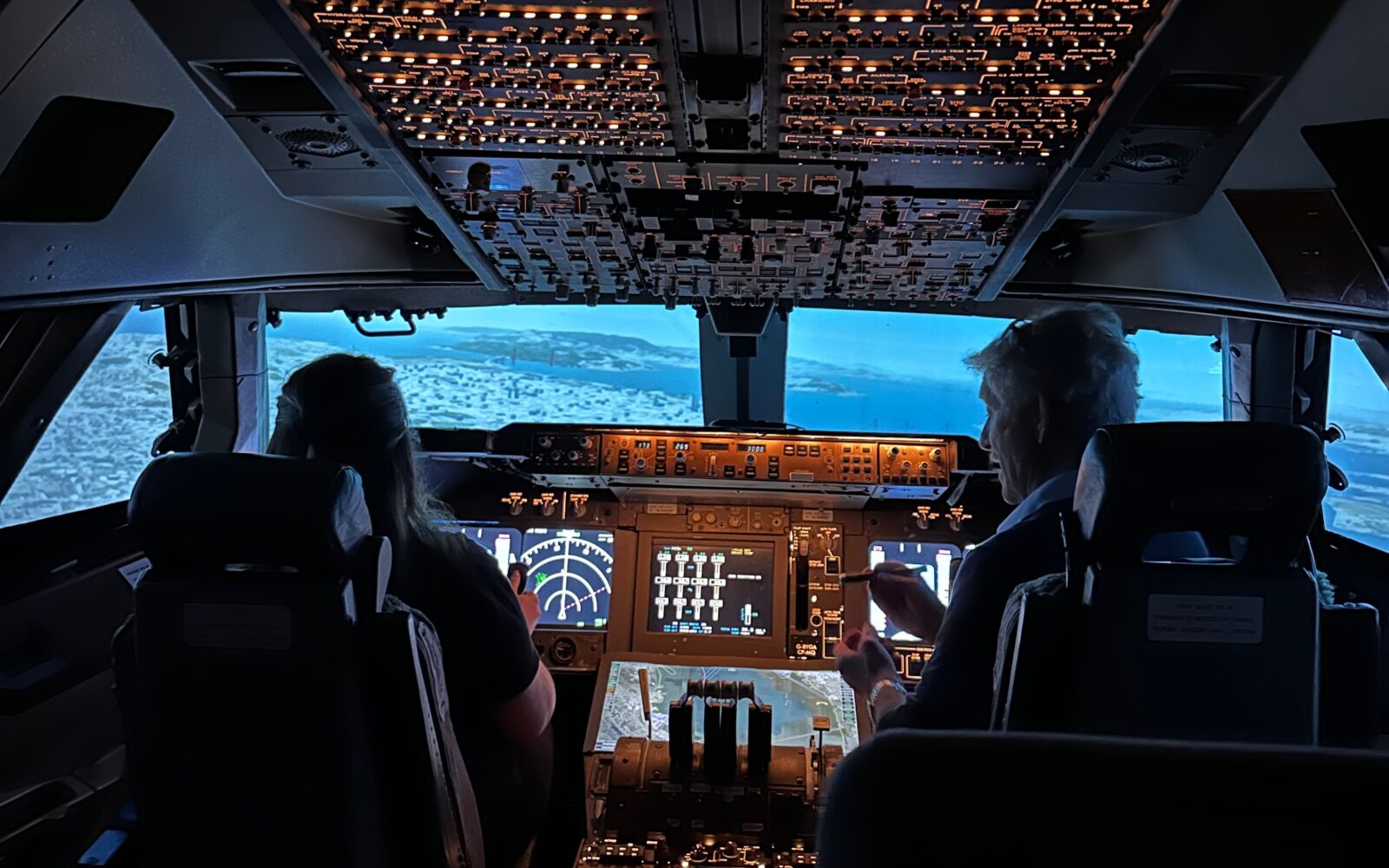 We recently heard about a truly unique experience that you won't find in many other places in Greater Manchester: the opportunity to jump on board a 747 flight simulator.
Located just down the road in the Salford suburb of Barton-upon-Irwell is The Deck 747, a fully-fledged flight simulator where you can not only get a little taste of what business class on the upper deck of the legendary Boeing aircraft but even hop in the cockpit and feel what it's like to fly one for yourself.
Now, when we say fully-fledged, we mean it. This thing isn't just like the game you see aviation enthusiasts playing on their computer with a few extra bells and whistles, you're actually sitting in a real-life aeroplane — or a decommissioned one, at least, courtesy of operators Doors2Manual.
That's right, situated within an otherwise unassuming old hangar at Barton Aerodrome (formerly known as City Airport), this lot got their hands on an old 747, literally sawed off the front half of the top deck and plonked right in the middle of the popular tourist destination for your enjoyment. And boy did we enjoy it.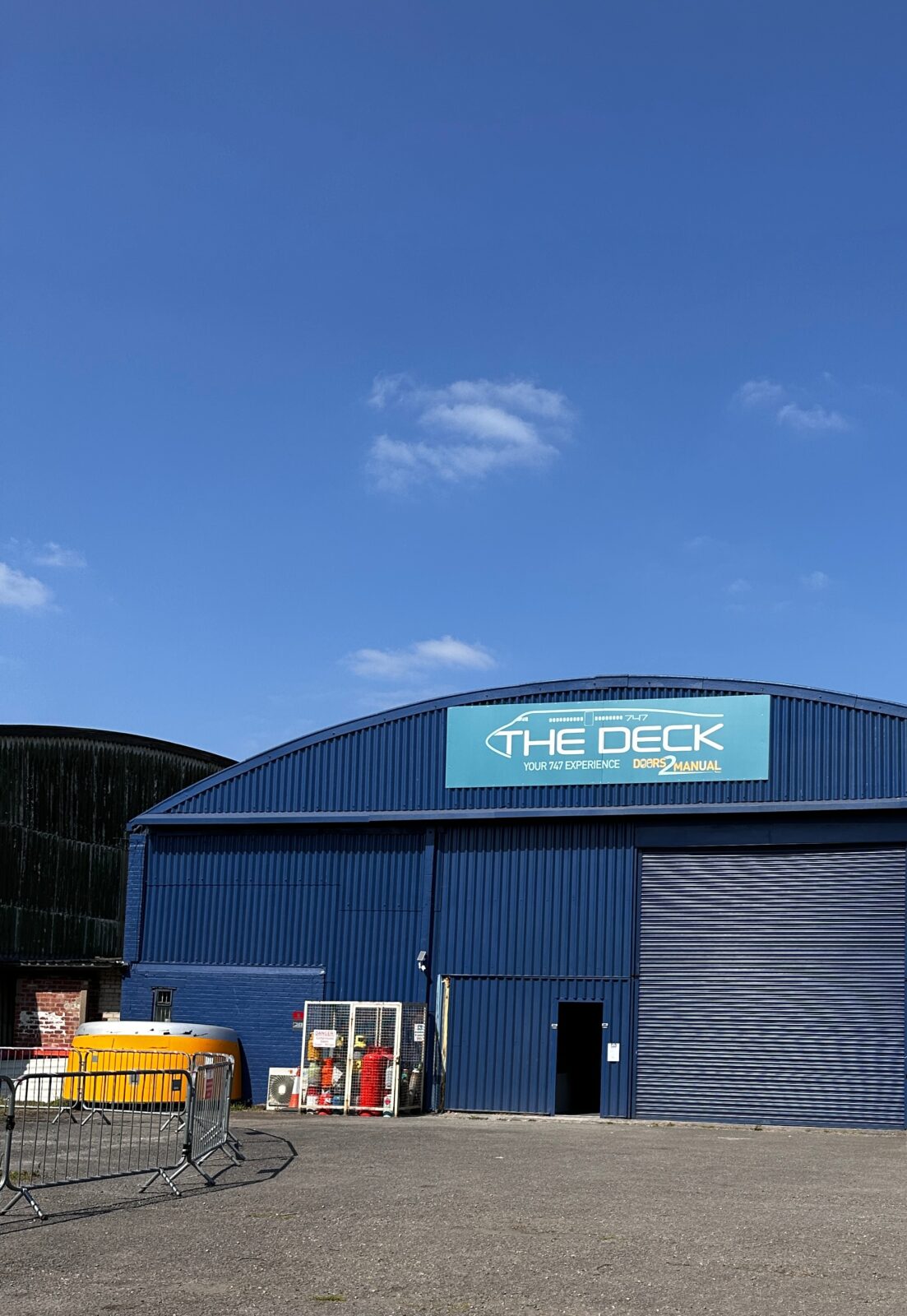 Upon walking in the front door, we almost had to take a step back when we saw a genuine quarter of a plane just sitting there right in front of us, with the entrance ramp lit up like we were about to go on holiday.
Walking into the plane itself, we might as well have been because we were immediately transported to that place of excitement and anticipation you feel when you're about to go on your jollies and all we were essentially doing was standing in a big tin can. Then we walked into the cockpit…
We don't know about you but this is not something we've ever experienced before and it genuinely rendered us wide-eyed little kids.
It isn't just like you're getting to glimpse behind the curtain into an already immensely cool and exclusive club, but with all the lights, dials and controls and so on, we felt like we had just stepped into the Millenium Falcon or something, it was that surreal.
Not only are you using all of the real-life instruments that professional pilots spend years learning how to master, but you're also getting a real insight into what it feels like incredible engineering that goes into building aircraft, and making use of a giant curved screen specially constructed by the team, they really do get as close to a pilot's full field of vision as you can get without actually doing it yourself.
We did two flights, one short little trip from Manchester Airport to Liverpool and then a longer haul journey from Manchester to San Francisco. We can't lie, we weren't exactly naturals but, thankfully, our instructor Rod, a recently retired pilot with decades of experience was both helpful and fun throughout.
He even let us try and fly under the Golden Gate Bridge because, again, we're children and why the hell not? We did it by the way, it was just the landing part we weren't so great at. In fact, we were so immersed that we were genuinely sweating when it came to bringing the bird back down.
It was beyond fascinating to try and learn all of the stuff pilots have to think about whilst flying these things and if there's one thing The Deck 747 flight simulator does do is nail the details, right down to showing you where co-pilots would have a kip.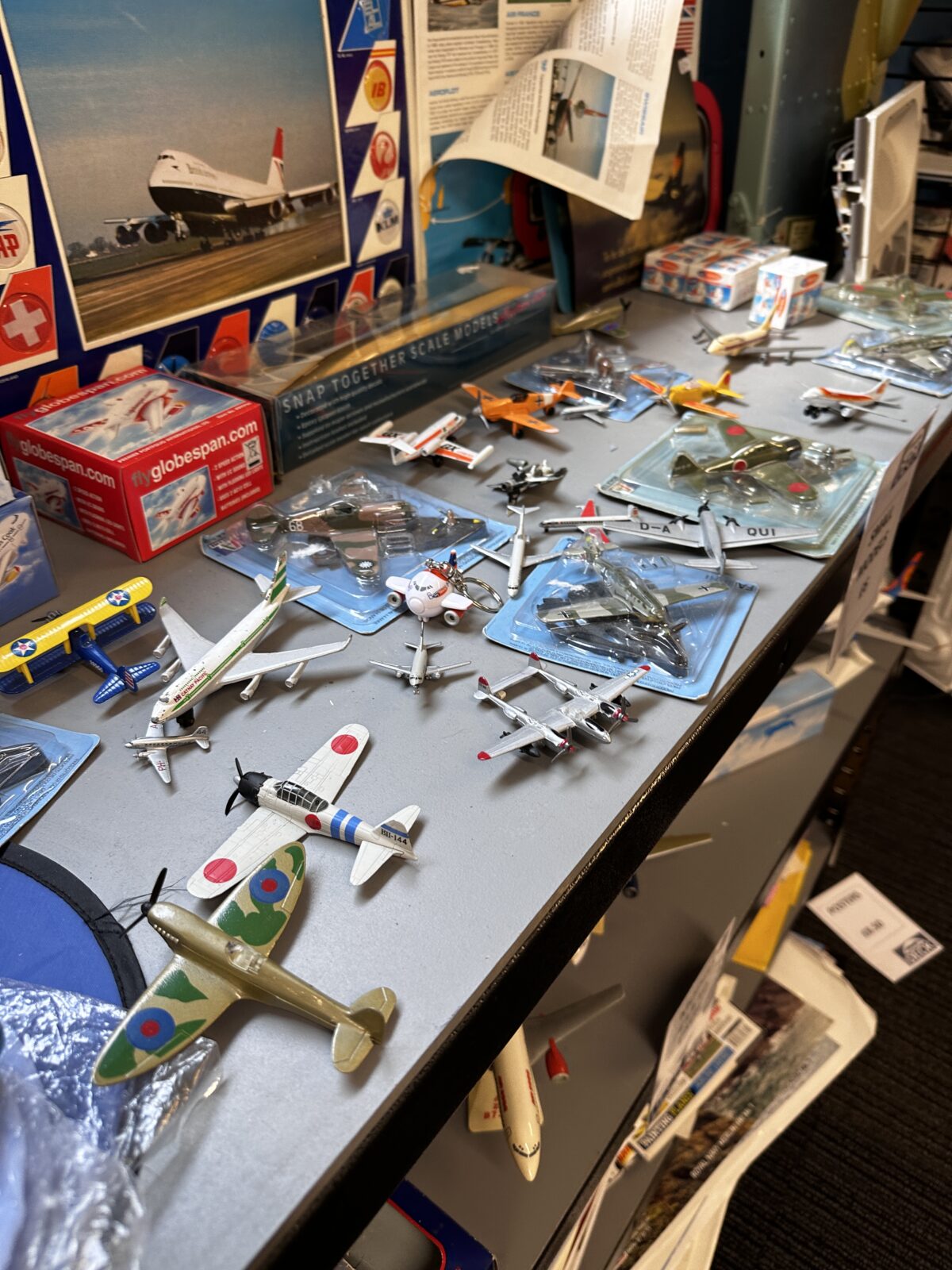 But as you can see, they do plenty more than that too, from selling some real historic gems and pieces of memorabilia from the gift shop to hosting birthday parties and even weddings.
Yes, some people love planes so much they've even get married here and more power to them.
The entire place is kitted out with authentic plane parts to the point that even the seats in the lobby area and the reception desk are built out of repurposed chunks of fuselage.
Obviously, having a flight simulator right here in Manchester is the main selling point here but there's still plenty more to be enjoyed for when you're not being coached in the cockpit and it shows in the overwhelmingly positive reviews — virtually all of which are five-star. Well deserved.
Read more: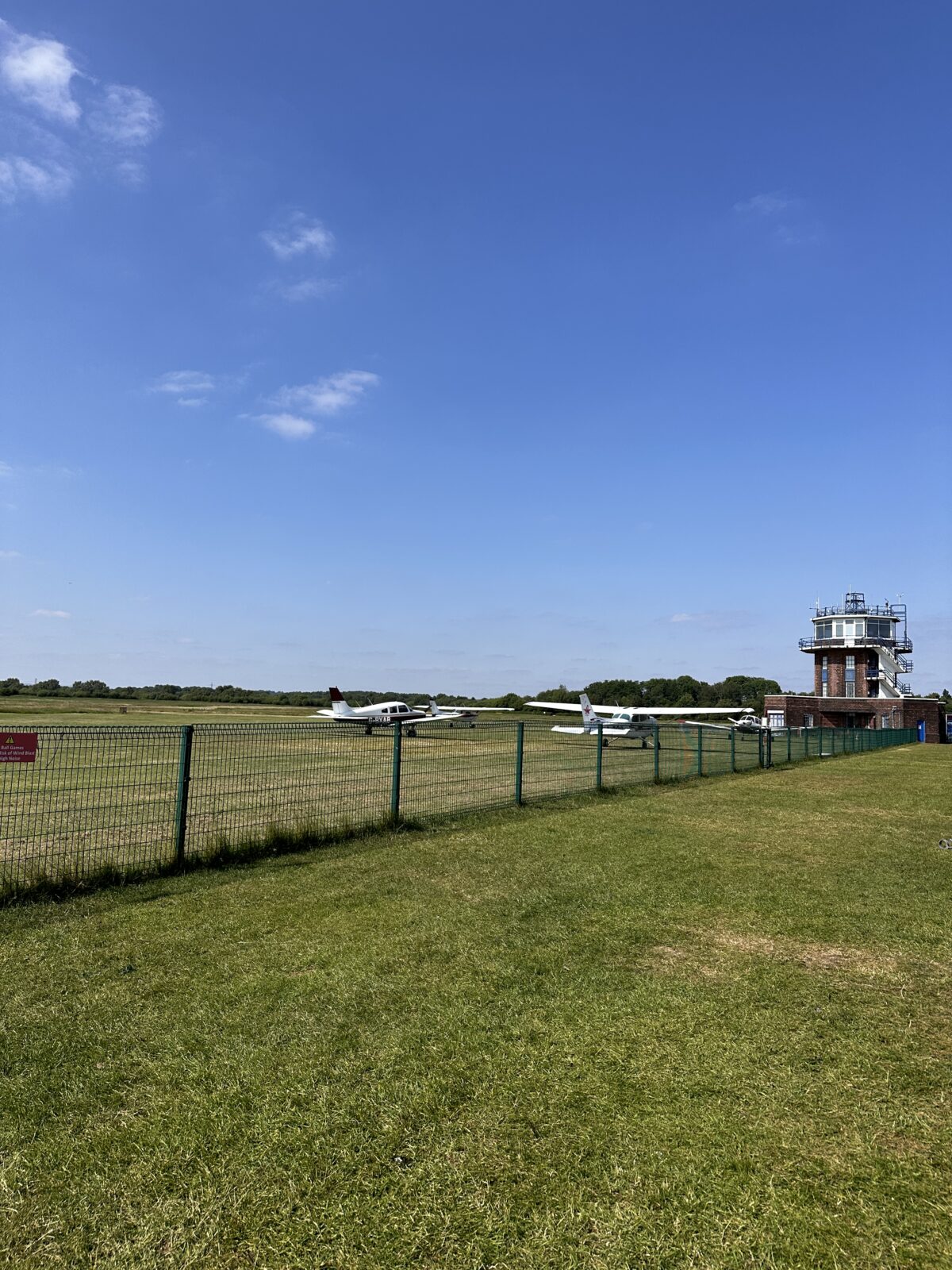 Once you've completed your full flight sim experience and touched back down into reality, you can then pop just around the corner to watch some planes taking off and landing at the active City Airport, as well as people flying helicopters as other fanatics and more casual tourists enjoy the free entertainment.
There's even the VG Bar & Grill right next to the runway, so you can sit and have a drink and something to eat as you watch the action or decompress after your taxing day pretending to be a proper pilot. Not quite as delicious as that first airport pint before a getaway but a very close second.
We honestly can't speak highly enough of the couple hours we spent at The Deck 747 flight simulator over at Barton Aerodrome — the time literally and figuratively flew by (had to be done) and we wholeheartedly recommend giving it a try.
Whether it's getting a voucher for a friend or a loved one, booking something fun with work or for a special event, it's a great way to spend a day. You can find out more information about the whole experience, pricing and how to get in touch HERE.
For all the latest news, events and goings on in Greater Manchester, subscribe to The Manc newsletter HERE.
Featured Image — The Manc Group