Feature
AI wrote this article – this is what it thinks the perfect day out in Manchester is
Hmmm... Interesting choices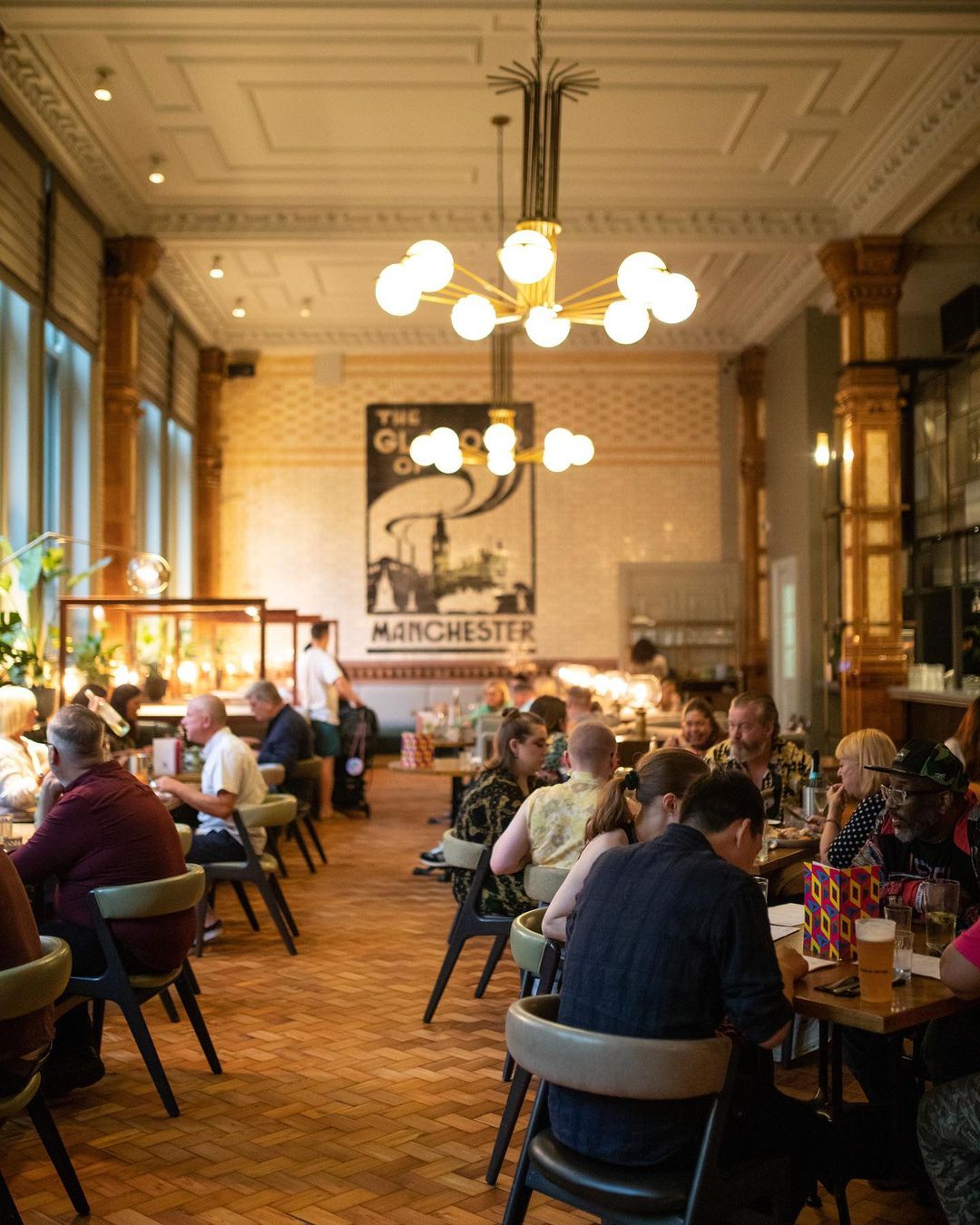 It's hard to escape the looming presence of AI, with machines gradually infiltrating the world around us.
From ChatGPT writing essays and emails, to DALL-E dreaming up lifelike images, you can make artificial intelligence do just about anything online these days.
But how well do the machines know Manchester?
We asked ChatGPT to write us an article that described the perfect date day out in Manchester, and the results are actually quite creepy.
Despite not having a real human brain or lived experiences, AI knew a lot about our city, from its cultural attractions to its food and drink scene.
And if you want an actual Manc's take on the best day out in our city, give this a read.
So without further ado, here's an AI-generated article…
Title: A Perfect Date Day Out in Manchester: Exploring, Dining, and Sipping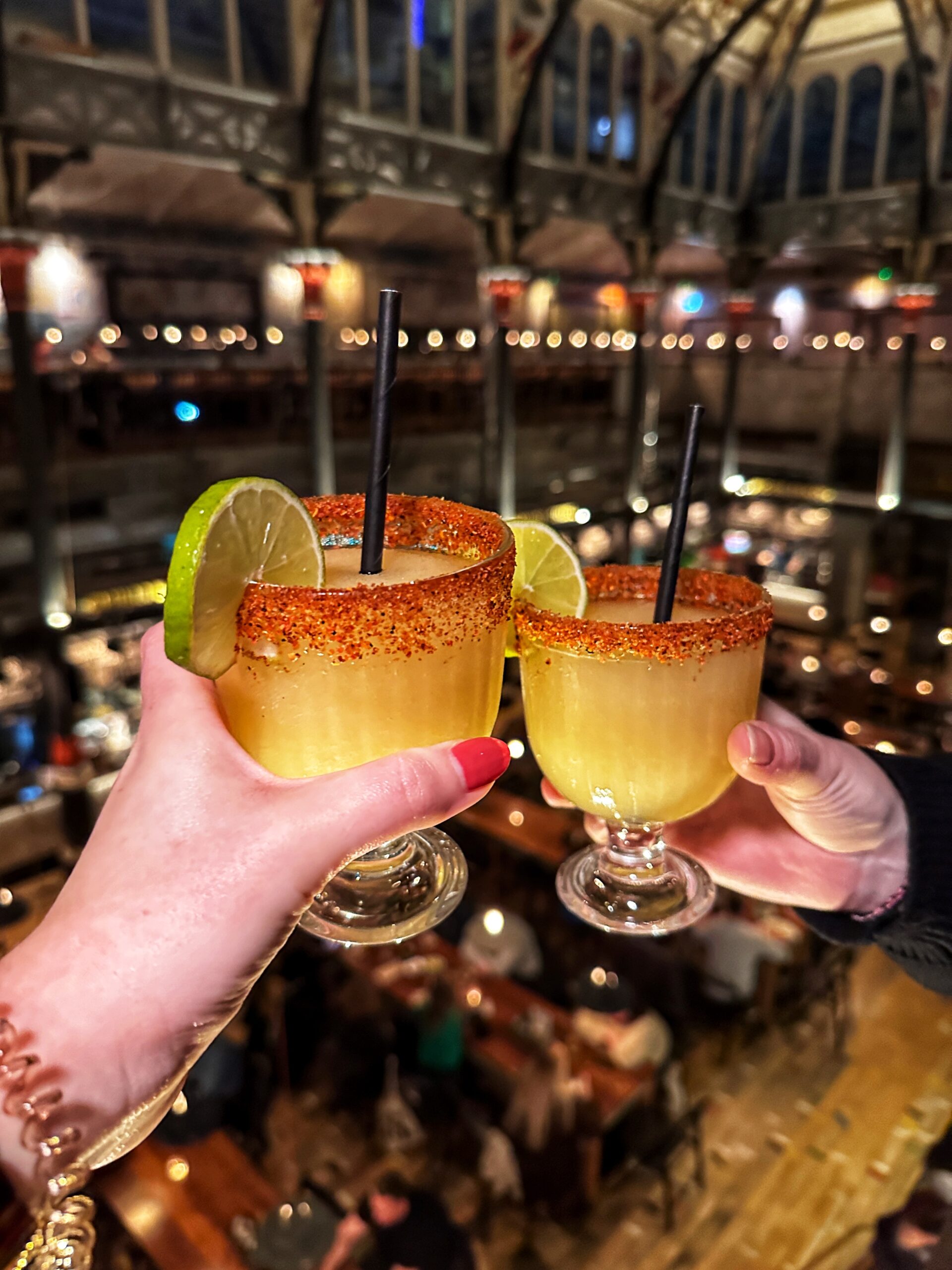 Introduction: Manchester, a vibrant city in the heart of England, offers a plethora of activities, culinary delights, and cozy spots that make it an ideal destination for a romantic day out. Whether you're a local looking to plan a special date or a visitor seeking to create lasting memories, this guide will help you plan the perfect date day in Manchester. From exploring cultural attractions to indulging in delectable cuisine and enjoying delightful drinks, Manchester has it all. Let's dive into the itinerary!
Morning: Exploring Manchester's Cultural Gems
Start with a Stroll through Castlefield: Begin your day with a leisurely walk through Castlefield, Manchester's historic canal basin. Enjoy the picturesque views, admire the charming narrowboats, and take in the tranquil atmosphere. Don't miss the opportunity to visit the Museum of Science and Industry, located in the area, which showcases the city's industrial heritage.
Delve into History at The John Rylands Library: Head to The John Rylands Library, a stunning neo-Gothic building with a remarkable collection of rare books and manuscripts. Explore the grand reading rooms, soak up the architectural beauty, and share quiet moments immersed in knowledge. The library's ambiance is sure to add a touch of romance to your date.
Afternoon: Culinary Delights and Urban Exploration
Lunch at Mackie Mayor: Indulge in a delightful lunch at Mackie Mayor, a bustling food hall housed in a beautifully restored market building. The venue features a wide array of food stalls, offering everything from artisanal burgers and wood-fired pizzas to freshly baked pastries and exotic international cuisine. Find a cozy corner, savor the flavors, and engage in meaningful conversations over a shared meal.
Discover Street Art in Northern Quarter: Take a short walk to the vibrant Northern Quarter, a hub of creativity and independent boutiques. Explore the streets adorned with stunning street art, snap Instagram-worthy photos, and browse unique shops for vintage treasures or quirky gifts. The neighborhood also boasts numerous cozy cafés where you can grab a coffee and unwind.
Evening: Romantic Dining and Drinks
Dinner at The Refuge: Treat your taste buds to a memorable dining experience at The Refuge, located in the iconic Principal Manchester hotel. This stunning venue offers a menu crafted from locally sourced ingredients and serves an eclectic fusion of flavors. The elegant and atmospheric setting creates the perfect ambiance for a romantic dinner. Don't forget to try their handcrafted cocktails, meticulously prepared by expert mixologists.
Sunset Views at Cloud 23: After dinner, elevate your evening at Cloud 23, a sophisticated rooftop bar located on the 23rd floor of the Beetham Tower. Sip on signature cocktails while enjoying breathtaking panoramic views of Manchester's skyline. Watching the sunset together from this iconic vantage point will undoubtedly create an unforgettable memory.
Late Evening: Live Entertainment and Nightcap
Catch a Show at The Royal Exchange Theatre: Round off your perfect date day with a visit to The Royal Exchange Theatre, a unique venue housed in a historic cotton exchange building. Enjoy a captivating performance, be it a play, musical, or contemporary dance. The theater's intimate setting ensures a memorable experience, where you can share laughter, tears, and applause.
Nightcap at Dusk til Pawn: For a cozy end to the night, head to Dusk til Pawn, a speakeasy-style bar hidden behind the façade of a pawn shop. This clandestine spot offers an extensive selection of creative cocktails in an intimate setting. The dimly lit ambiance and friendly staff make it an ideal place to unwind and reflect on the day's adventures.
Read more
Featured image: The Refuge