Things To Do
How to spend a perfect afternoon at Hatch – before it's too late
Its days are numbered.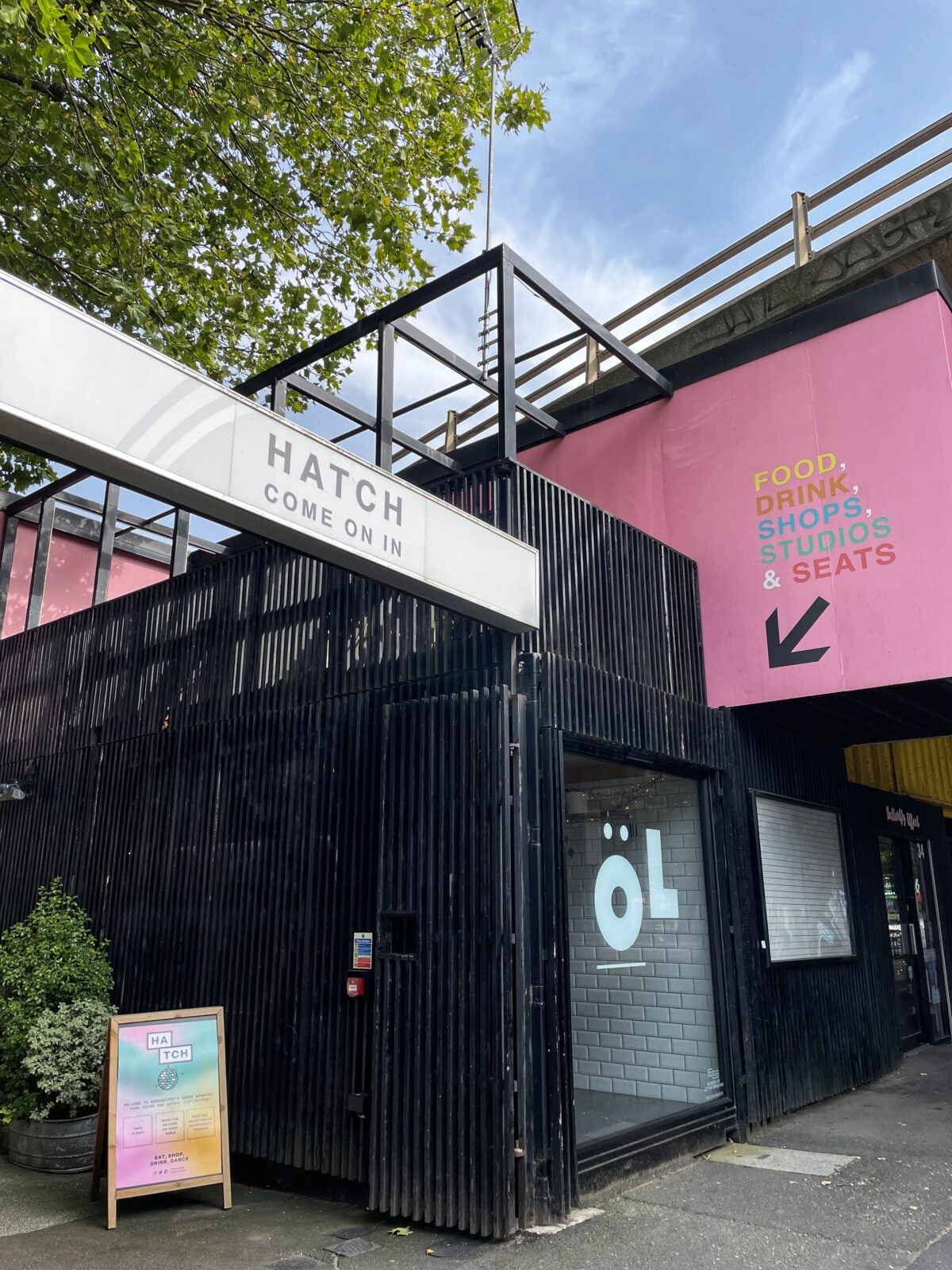 It's never easy to hear about hospitality closures around our city – but the news that Hatch, the shipping container village that's home to dozens of brilliant independents, would be closing hit harder than most.
This brilliant spot just off Oxford Road, literally beneath the Mancunian Way, has hosted countless traders since it opened in 2017.
There's been dog fashion shows, Christmas discos, football screenings, supper clubs, gigs and loads more in the way of events hosted in its courtyard.
Dotted around the courtyards are shipping containers – some tiny spaces you can barely swing a cat in, others two-storey venue with their own roof terraces – which are all home to different businesses.
Among them you'll find vintage fashion, beauty services, tapas bars, breweries, and even someone who'll clean your trainers up.
Every one of those traders has been given just 30 days notice to vacate their unit. By the end of September, they'll be gone, ready for the site to be redeveloped by north east operator Stack.
Depending on who you speak to, they feel 'gutted', 'sad' and 'screwed over'.
Such was the anger across Manchester that many of our knee-jerk reactions was to boycott the place altogether.
But the resounding message among those who remain desperately trading for another fortnight is this – don't abandon them now.
The decision taken to close Hatch is not theirs, and as they all scramble to find a new home for their business, it's more essential than ever that we put our money where our mouth is and give them every financial boost possible to the finish line.
We popped down to Hatch one (very busy) lunch time to pick out just a few of the incredible businesses you can support.
It's A Nail Thing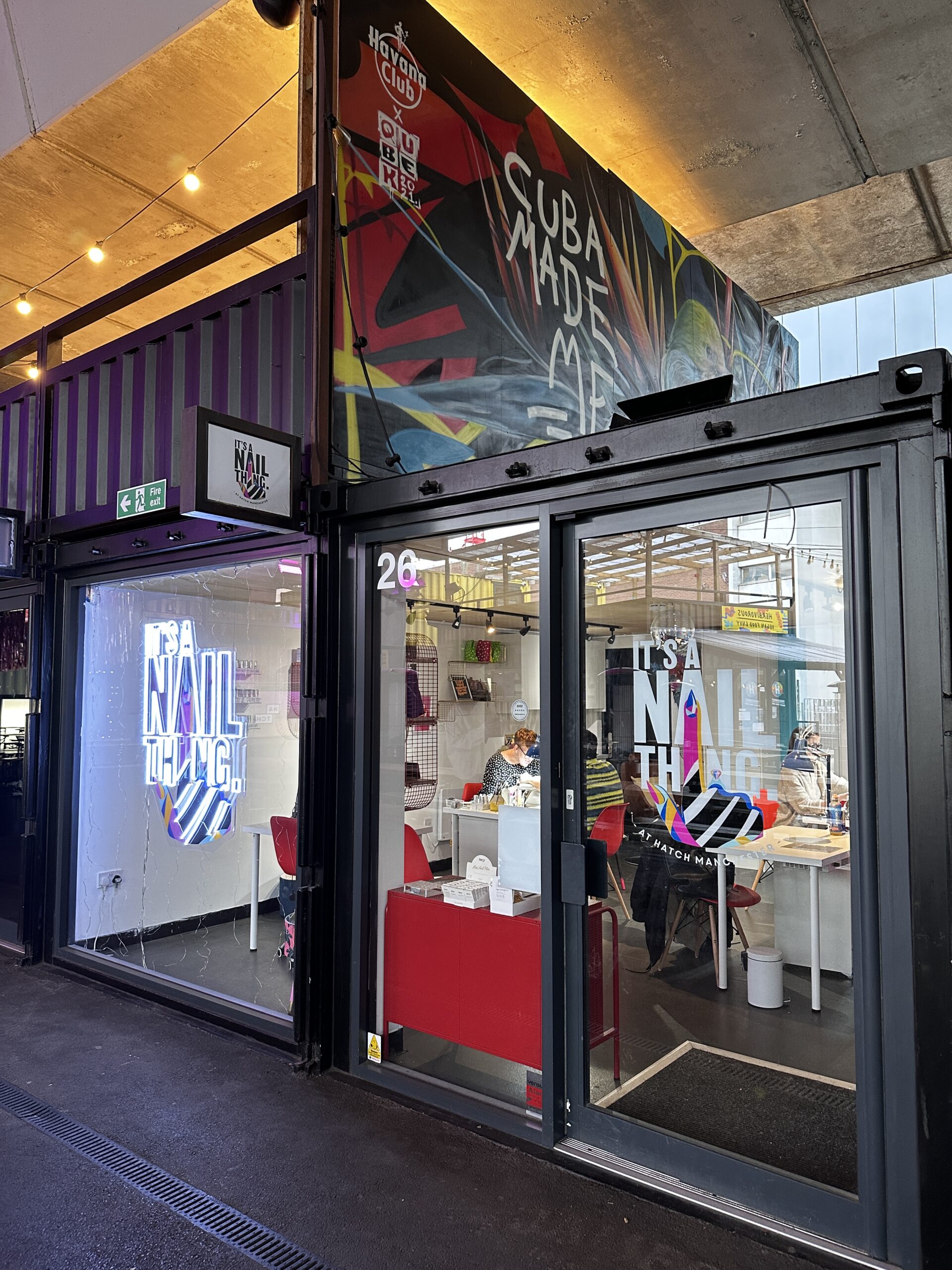 Long-time friends of The Manc, It's A Nail Thing is a bright, welcoming and judgement-free nail bar, where you can get some of the boldest and most beautiful gel nails in Manchester.
On learning the news of the closure, they wrote: "This place that we worked so hard for: I love it. The people who have made it what it is: we love you…
"PLEASE please come and support Hatch traders over the next month. We are small independent businesses being completely screwed over and we need you now more than ever.
"Eat, drink, get your nails done, your hair cut, your trainers fixed, your laptop sorted. The staff haven't done this – support them, tip them. We will keep you informed on our next steps. We love you.
Fuku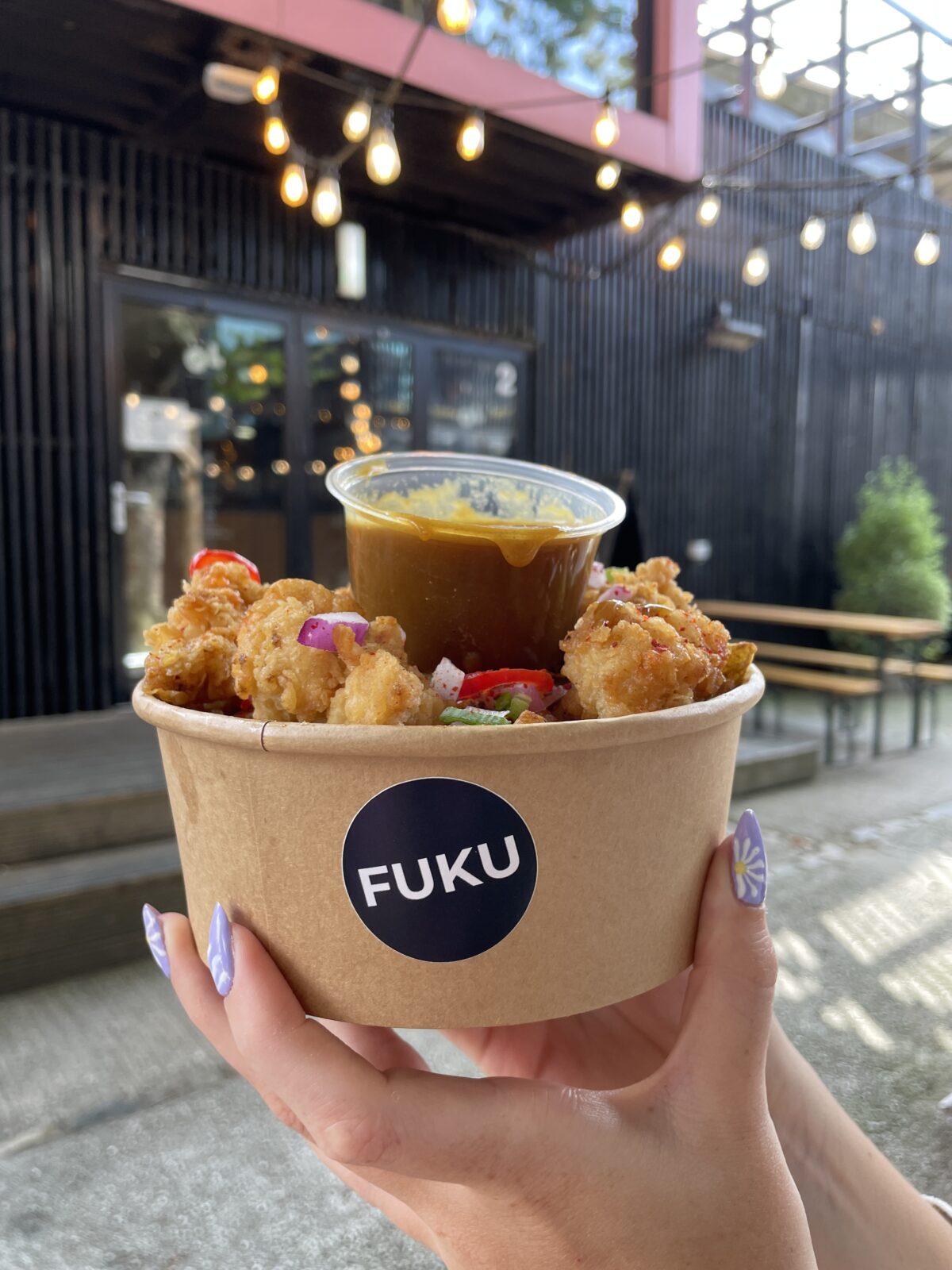 If you love your street food with an Asian twist and a whole lot of personality, you probably already know about Fuku.
Salt and pepper chicken, katsu curry, Korean fried chicken, spring rolls, bao buns – it's all good.
They wrote: "I've finally processed the loss of my first business, and it's time to start a new adventure. I want to thank everyone who made the last 4 years a journey to cherish (customers, staff, management and the independent traders).
"Staying positive but it's a difficult time for everyone involved, so please support the traders and staff at hatch. We close on 30th September."
You'll still be able to find them at Mala and Freight Island.
Fuku added: "To clear up confusion, we were sent an email at 8pm Thursday night to attend a meeting at 11am on Friday. We were subsequently told about the closure of Hatch. The site is to close on 30th September. Stack (Danieli Group) are in partnership with Hatch/Bruntwood, and it's set to reopen in late 2024. We have to vacate our stores and reapply for a unit (given priority). That is all the information I know so far."
House of Habesha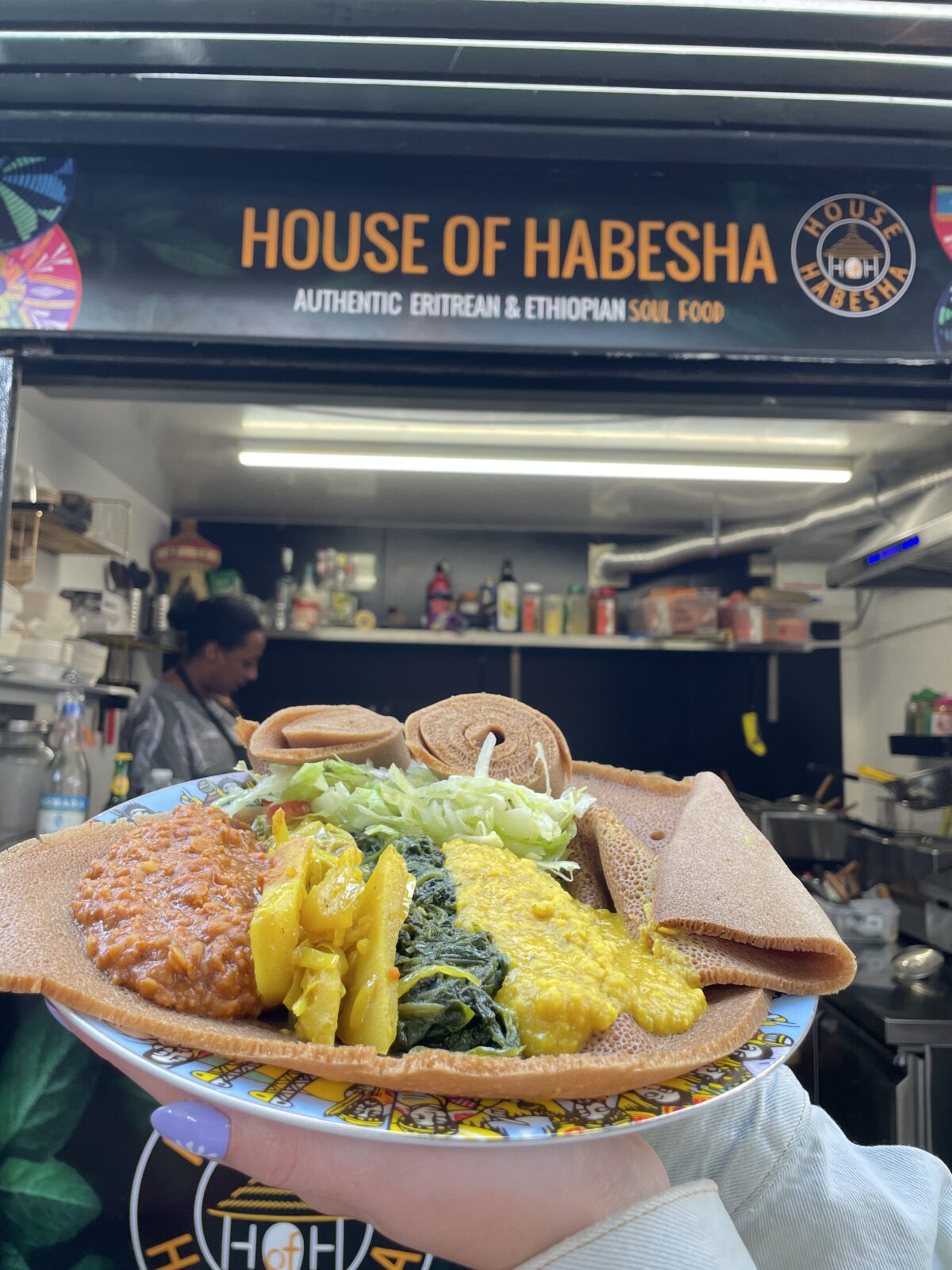 This is another street food operator that's well worth travelling up Oxford Road for – authentic Eritrean and Ethiopian food, like home-cooked stews and curries served atop injera bread.
When we visited for a recent Takeaway Champions episode, we were absolutely blown away by the team and by the flavours they put together.
They said: "It's just surreal for us… Just when we felt more at home at the amazing @hatchmcr and able to provide the service that we always wanted to give to our loyal customers. The unthinkable happens! We have until the end of September until we close. So we please urge you to support us and the rest of the traders here, and that we are looking for a permanent place here in the city please share this and we thank you."
Sneaker Pharm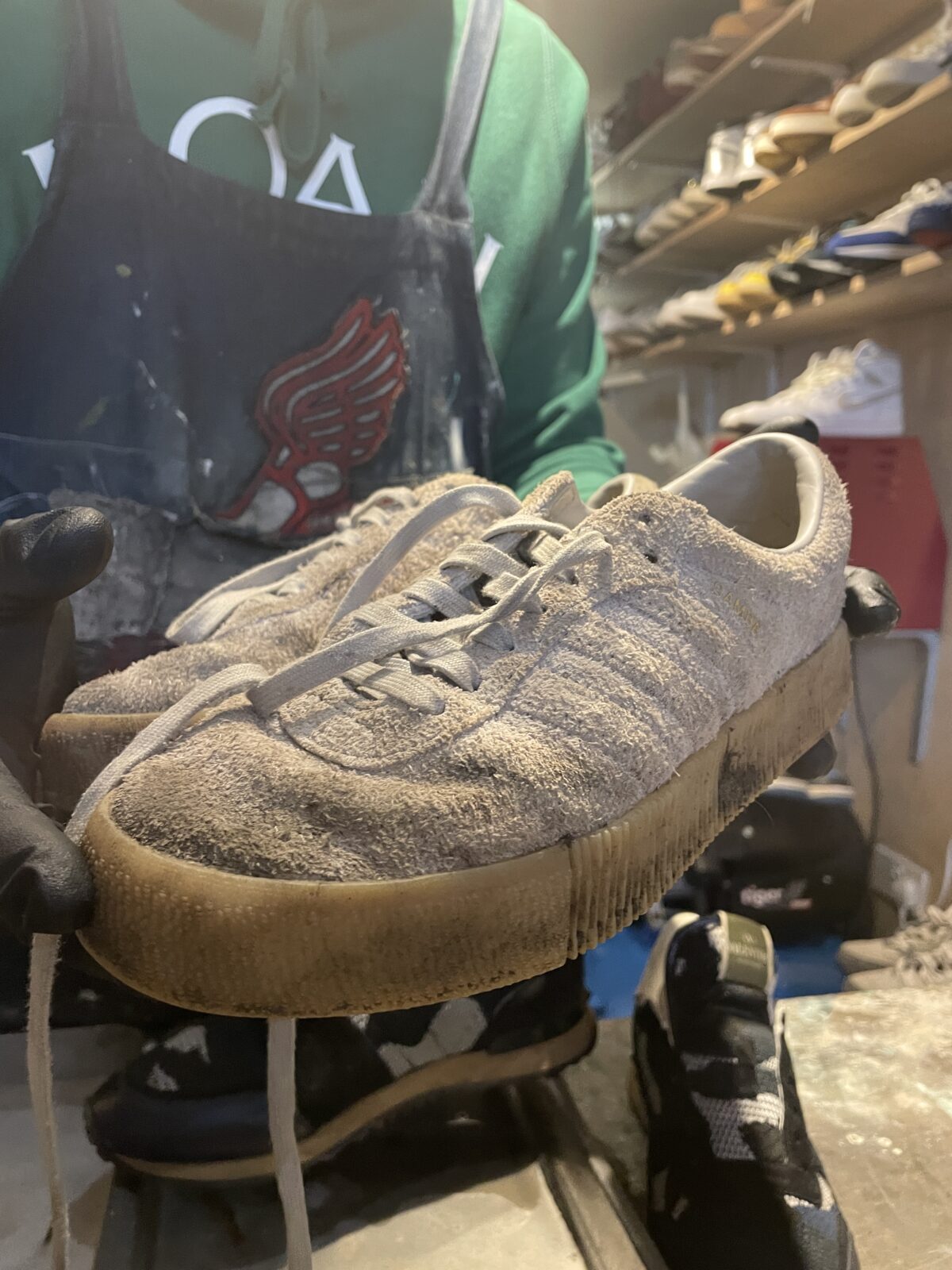 Your favourite trainers seen better days, and looking a bit worse for wear after a lifetime of walking on Manchester's wobbly paving slabs? Yeah, same.
Sneaker Pharm is a business that will bring your favourite kicks back to life, from cleaning to mending.
They wrote about leaving Hatch: "I moved into Hatch four years ago with nothing but a dream, nerves and excitement. I've met my best friends and worked alongside some extremely talented hard working business owners, management and floor staff. It's our first home.
"It's with a heavy heart I have to announce that as of 30th September @hatchmcr will be no more. We have just been told the news and have less than 30 days to make a move. This will of course disrupt service so my sincerest apologies to everyone in the coming weeks but it's beyond my control, me and all my friends at hatch are still processing the news. PLEASE SUPPORT THE INDEPENDENTS AT HATCH FOR THE REMAINDER."
Crumbled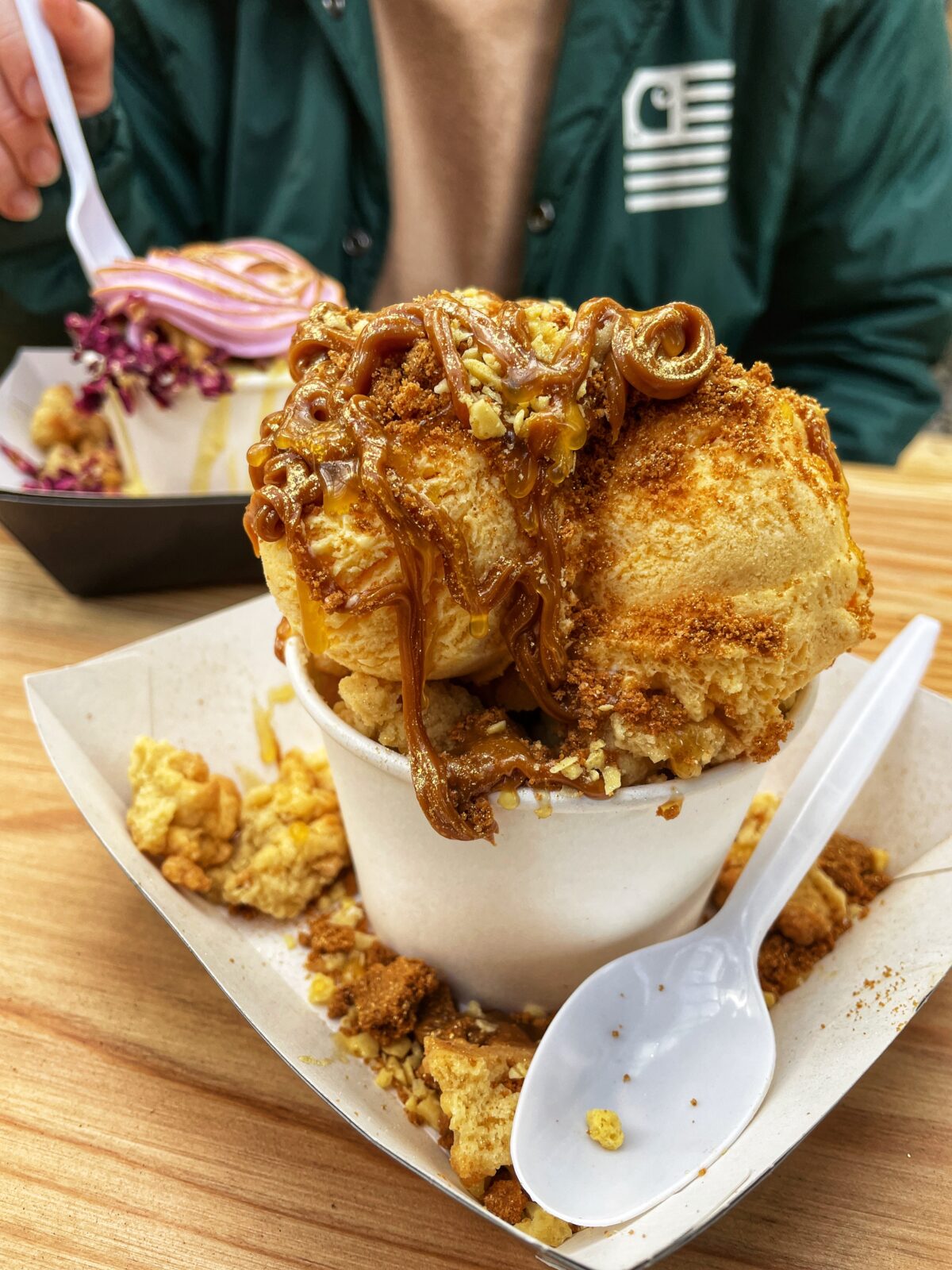 More comforting than putting on a fresh-out-the-tumble-dryer dressing gown and more Instagrammable than Molly-Mae with a new haircut, Crumbled is a dessert bar with a difference.
They specialise in one thing – crumbles – with different fruit fillings and toppings, like pretty pink piped marshmallow that's torched and sprinkled with edible glitter.
They hinted that they may now look for a permanent site, taking the closure of Hatch as a sign.
Pukht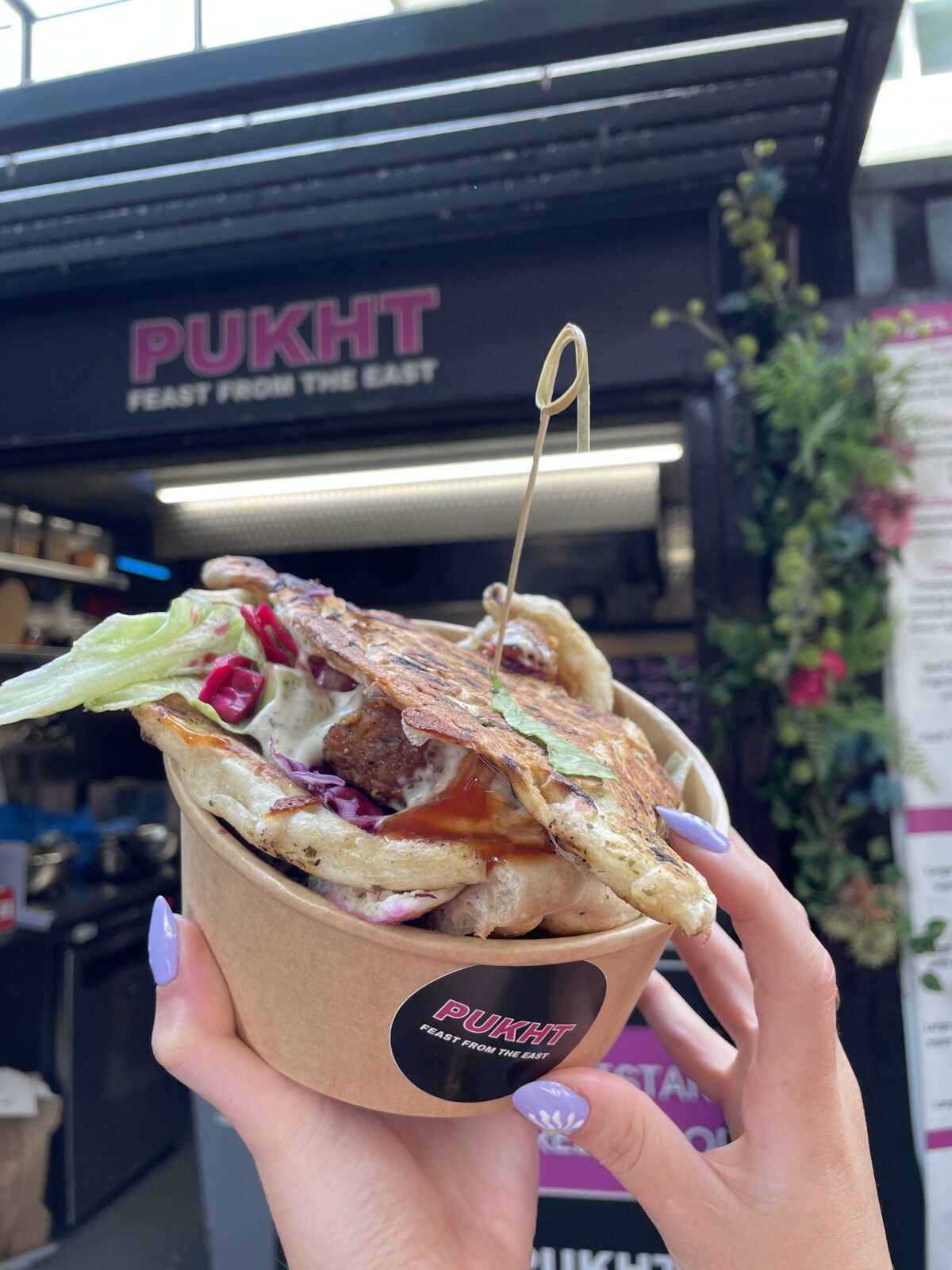 Imagine street food and your favourite curry house made a baby, and then they rented a tiny shipping container and started selling food.
That's what the vibe at Pukht is – cheese naan toasties, butter chicken burgers, tandoori nachos, and biryani burritos are all on the menu here.
They said on Instagram: "We had so so many plans to introduce new dishes this month, welcoming new students to #manchester and @hatchmcr but it's not meant to be. We won't let this sudden end to Hatch ruin your enjoyment of the food and vibes we provide with our fellow traders.
"Come and join us over the next [29 days] to enjoy Manchesters best food and drink served with the warmest welcome and the biggest smiles."
Suzy Loves Milo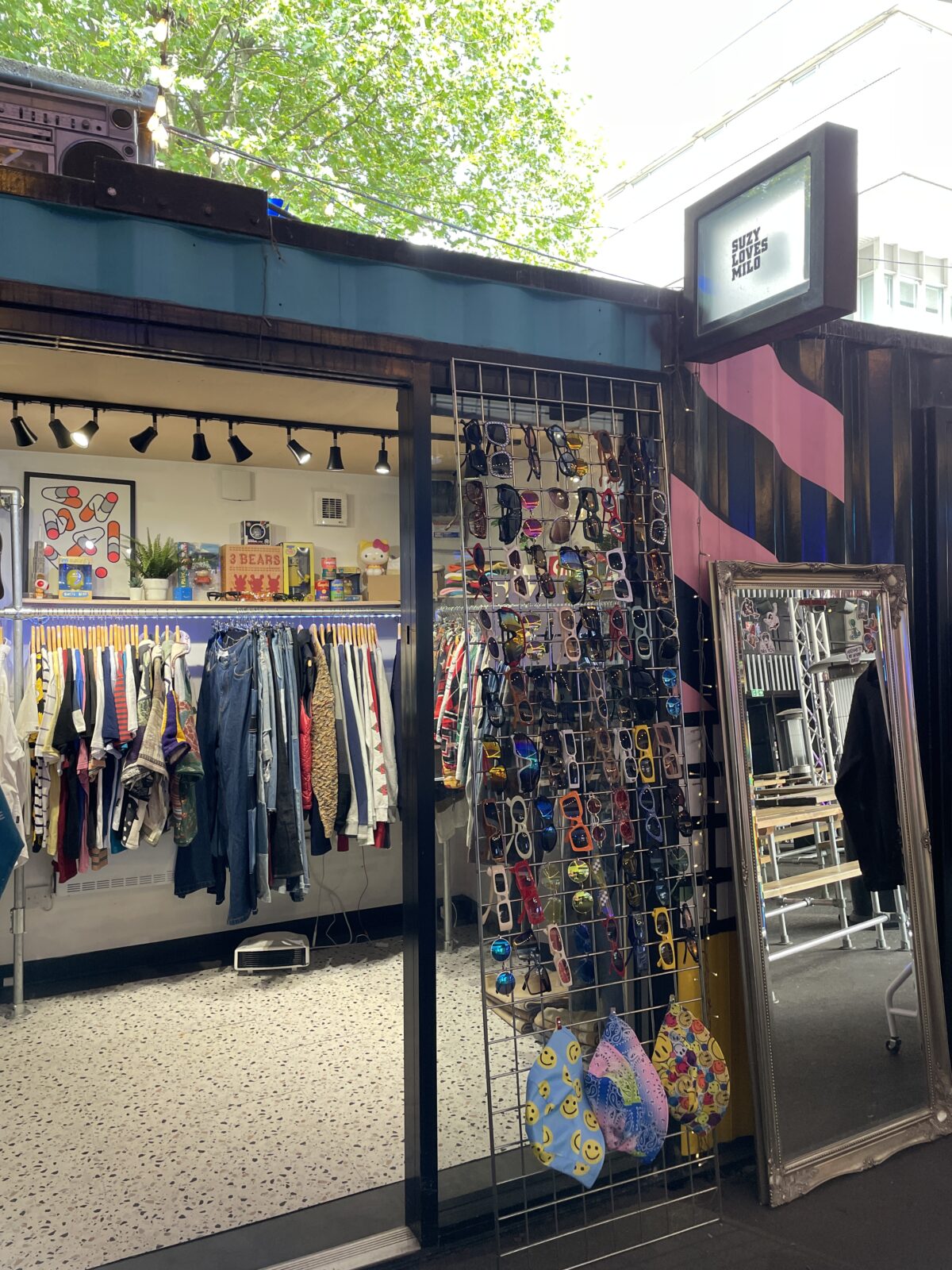 Suzy Loves Milo has been part of the Hatch family for as long as we can remember, with vintage clothes and street wear galore.
There's entire walls packed with colourful sunglasses, rails of vintage jackets, and loads more to browse.
Read more
Featured image: The Manc Group