Eats
House of Hoagie – The ENORMOUS sandwiches being served from Manchester's secret garden
A 10/10 lunch option.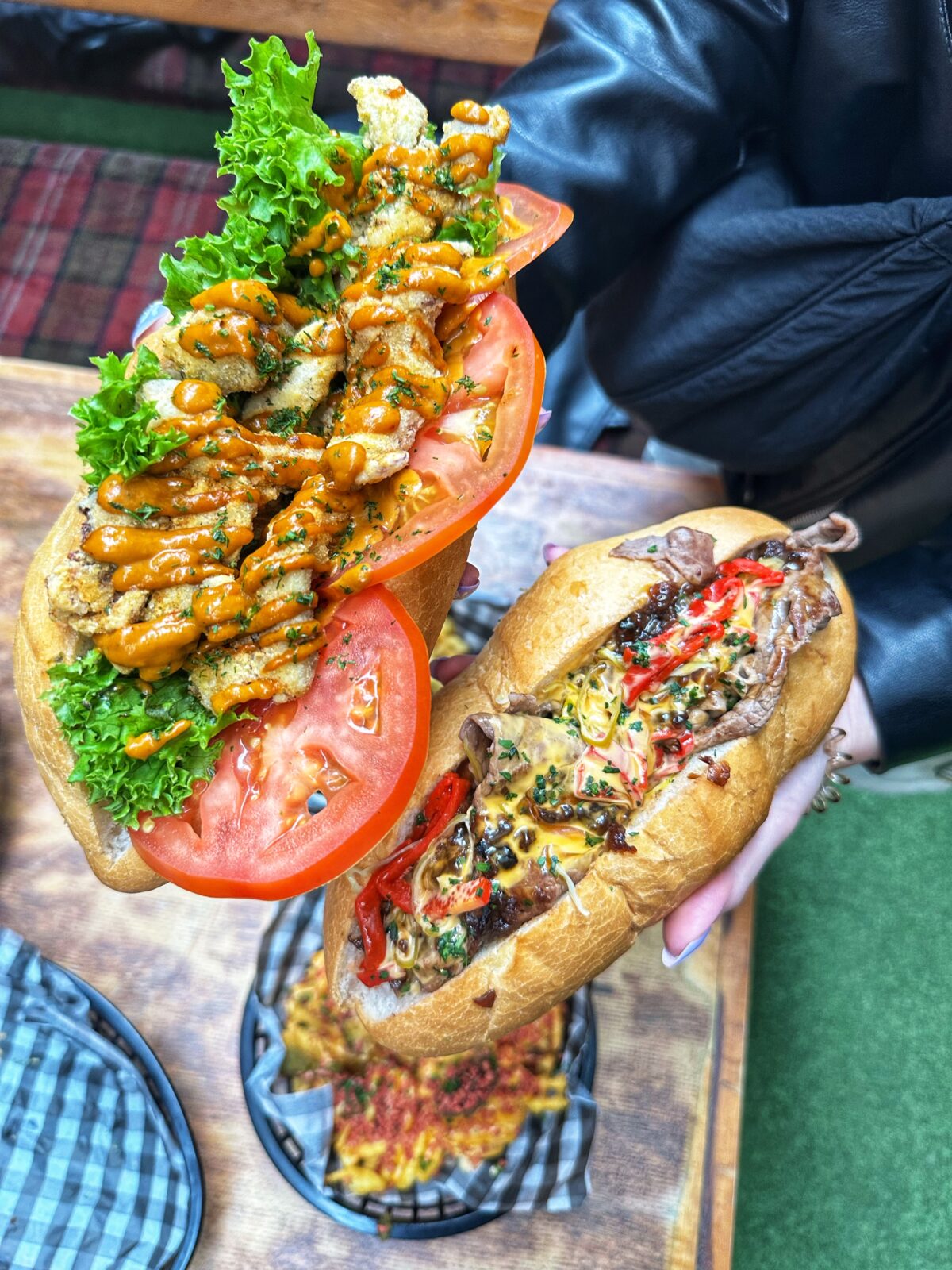 Stop the search – we've found the biggest sandwiches in Manchester.
These absolute whoppers come from House of Hoagie, who've created a menu of American-style subs stuffed with thin-sliced or deep-fried meats.
The newest sandwich addition to the city has been created by the team behind House of Bun at Radcliffe Market.
The massive sandwiches are served out of a tiny hatch at Mala, the city's 'secret garden' right in the heart of the Northern Quarter.
This ramshackle establishment has mismatched lampshades and glitter balls hanging overhead, and floral wallpaper and oil paintings covering the walls – but also turf underfoot.
It's like a secret garden edition of your nan's living room.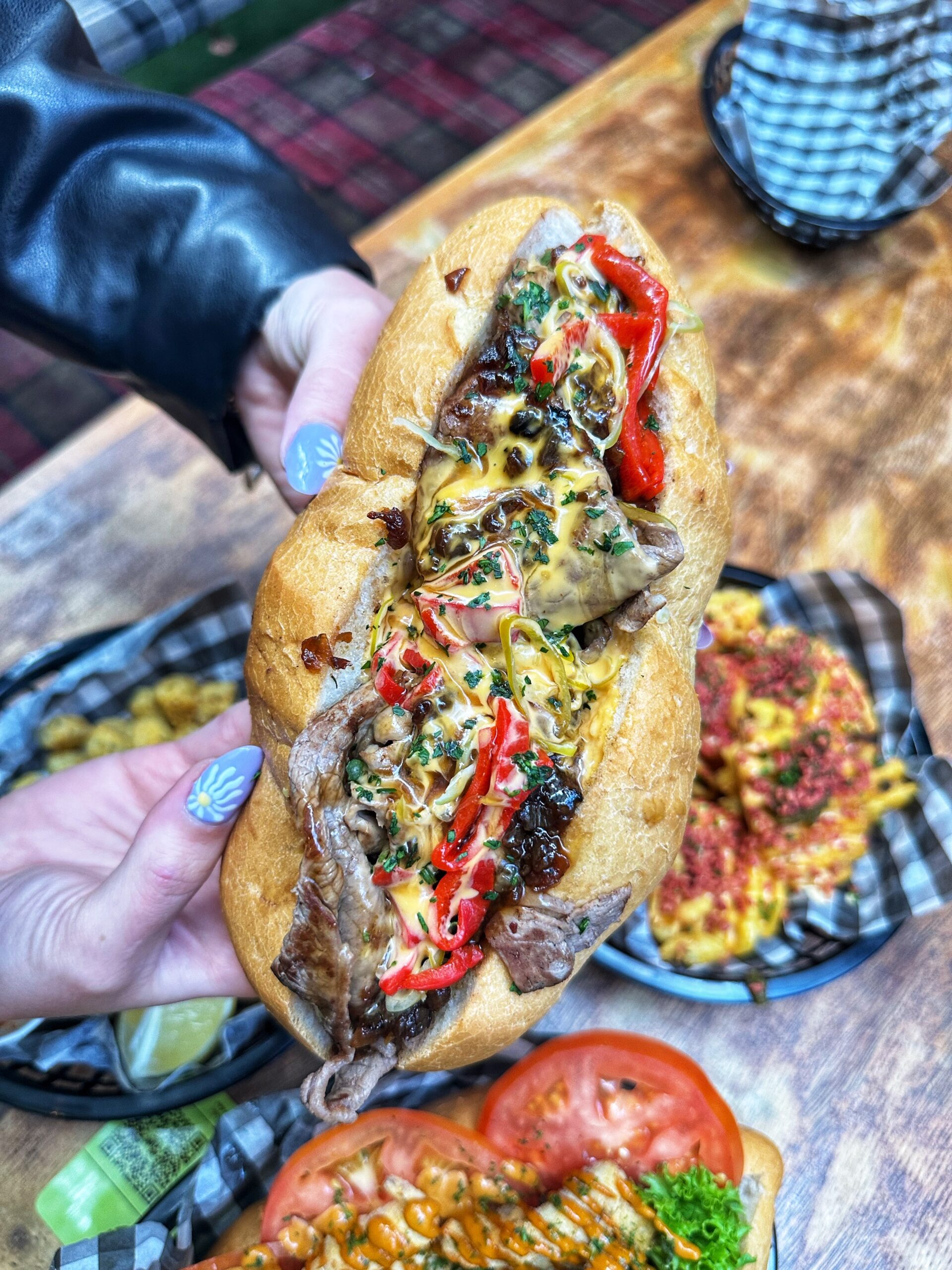 On the menu with House of Hoagies you'll find American-style butties, like a twist on a classic Philly Cheesesteak (the Manny Cheesesteak), where thinly-sliced steak is folded into a fresh sub with cheese and onion sauce, red peppers and pickled chilli.
There's a Louisiana classic, a shrimp po'boy – with fried oyster mushrooms for the vegetarians.
You'll also find other tastes from across the pond in the Chopped Cheese – a Manhattan staple – which marries chopped burger patty, cheese, lettuce and onion with a house burger sauce.
Or to transport yourself to a traditional New York City Italian deli with a Cold Cuts hoagie, stuffed with lomo, bresaola, mortadella, pickled vegetables, pesto, parmesan, mozzarella and garlic oil.
Crispy baskets of waffle fries are available plain, Cajun-spiced, or loaded with bacon bits and cheese sauce.
And the real game-changer comes from their Okra Fries, which are like little veggie nuggets, perfectly seasoned and served with a smoked mayo for dipping.
House of Hoagie has officially opened its doors at Mala today, Wednesday 13 September.
Huge sandwiches are priced between £10 and £15.99, with sides between £4 and £6.99.
Read more
Featured image: The Manc Group