Things To Do
One of the UK's biggest VR arcades opens in Manchester next week
Manchester is quickly becoming the best place for VR anywhere in Britain, if we do say so ourselves.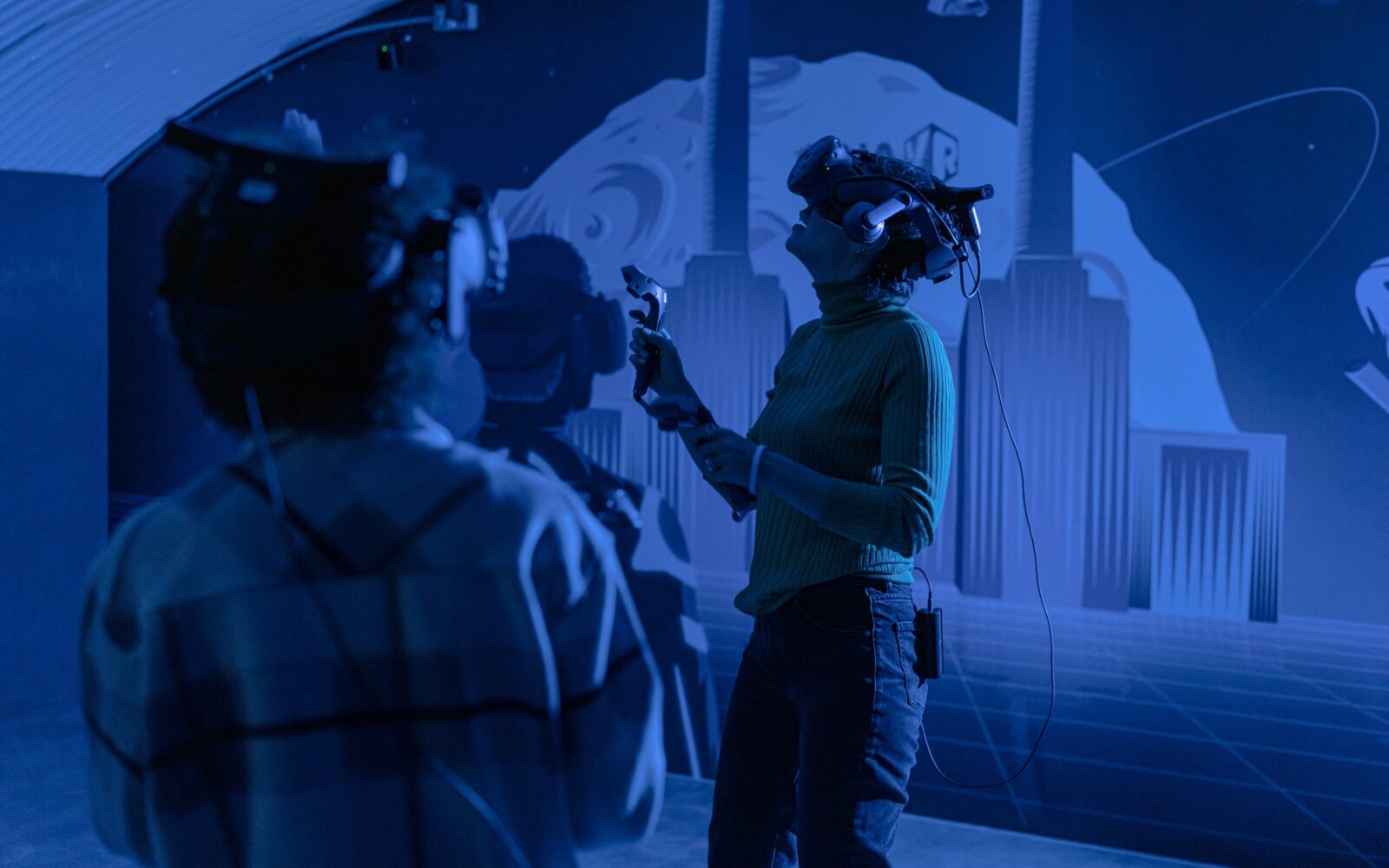 Manchester's gaming scene continues to get bigger and bigger every year and now one of the UK's biggest VR arcades is coming to the city centre too.
Starting out in 2017 as London's first and largest virtual reality arena, DNA VR are now making their way to Manchester with their latest location and it promises to be next-level (gaming puns are unavoidable with this stuff, leave us alone).
Promising some of the best and most immersive 'alternative' activities you'll find anywhere in 0161, DNA VR's arcade is packed out with an impressive library of games, over 100 virtual arcade challenges and even virtual escape rooms.
From surviving a zombie apocalypse to visiting the Great Pyramids, exploring the depths of the ocean, fighting off dragons or defending the Earth from an intergalactic disaster, there's a wide range of genres on offer at DNA VR Manchester. We sincerely want to bring our arachnophobic friends along for this:
With the capacity to host up to 16 various virtual sessions (19 people) all at one time, each offering true escapism and unparalleled immersion, this place is sure to become a go-to for works dos, birthday parties, family days out and more.
It doesn't have to be a group event either, visitors can experience this place either solo or as part of a team, with virtual reality modes on offer across 70 different games, each providing hours of gameplay in a truly unique entertainment experience.
Up to 15 people can be plugged into their state-of-the-art VR pods and explore new worlds including Skyfront VR, Ragnarok, Elven Assassin and Arizona Sunshine.
But it doesn't stop there: you can even enjoy a free-roam arcade, offering explorative experiences, more escape rooms and horror game modes for up to four players, such as Hospital Of Horror, Space Station Tiberia and Depths Of Osiris.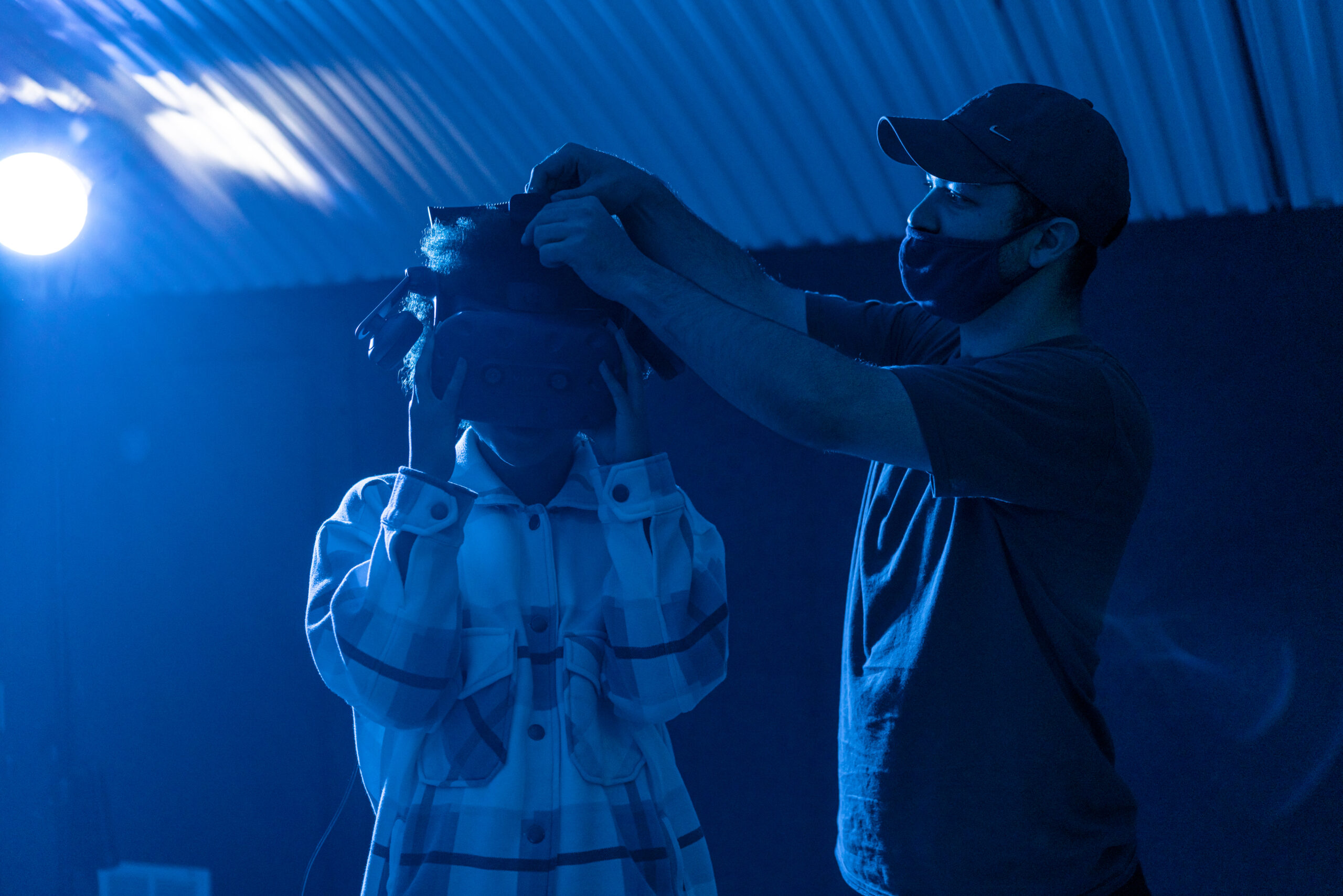 Now, on the subject of horror, those requiring a little dutch courage can also enjoy a tipple both before and after the game if you need to decompress from fighting off a horde of monsters, as DNA VR Manchester will be fully equipped with a minibar, serving an array of drinks in their futuristic foyer.
You had us at tipple.
Many famous faces have already come through doors down south — everyone from Idris Elba, KSI and Chris Hemsworth — and this place is sure to fill up from the second launch day hits. Speaking of…
Read more:
DNA VR Manchester's grand opening is taking place on Wednesday next week (22 March) and the best part is, even for those looking to try it from out of town, the new venue is right in the city centre and just a 15-minute walk away from Piccadilly Station.
With two Tripadvisor Travellers' Choice Awards to their name in just a few years of being open and regular crowds piling into their Camden, Hammersmith and Battersea sites, it's clear these lot know what they're doing and we can't wait for DNA's VR Masters to repeat their winning formula up north.
Situated in the Core building on Brown St, M2 1DH, you can book your first-ever DNA VR experience HERE. Vouchers for Christmas bookings are already available and you can even use the discount code MANCHESTER10 for 10% off your first visit. Say no more.
Guess we'll see you there from Wednesday onwards!
For all the latest news, events and goings on in Greater Manchester, subscribe to The Manc newsletter HERE.
Featured Image — DNA VR