What's On
Chaos Karts, the UK's 'first live-action' video game, comes to Manchester this September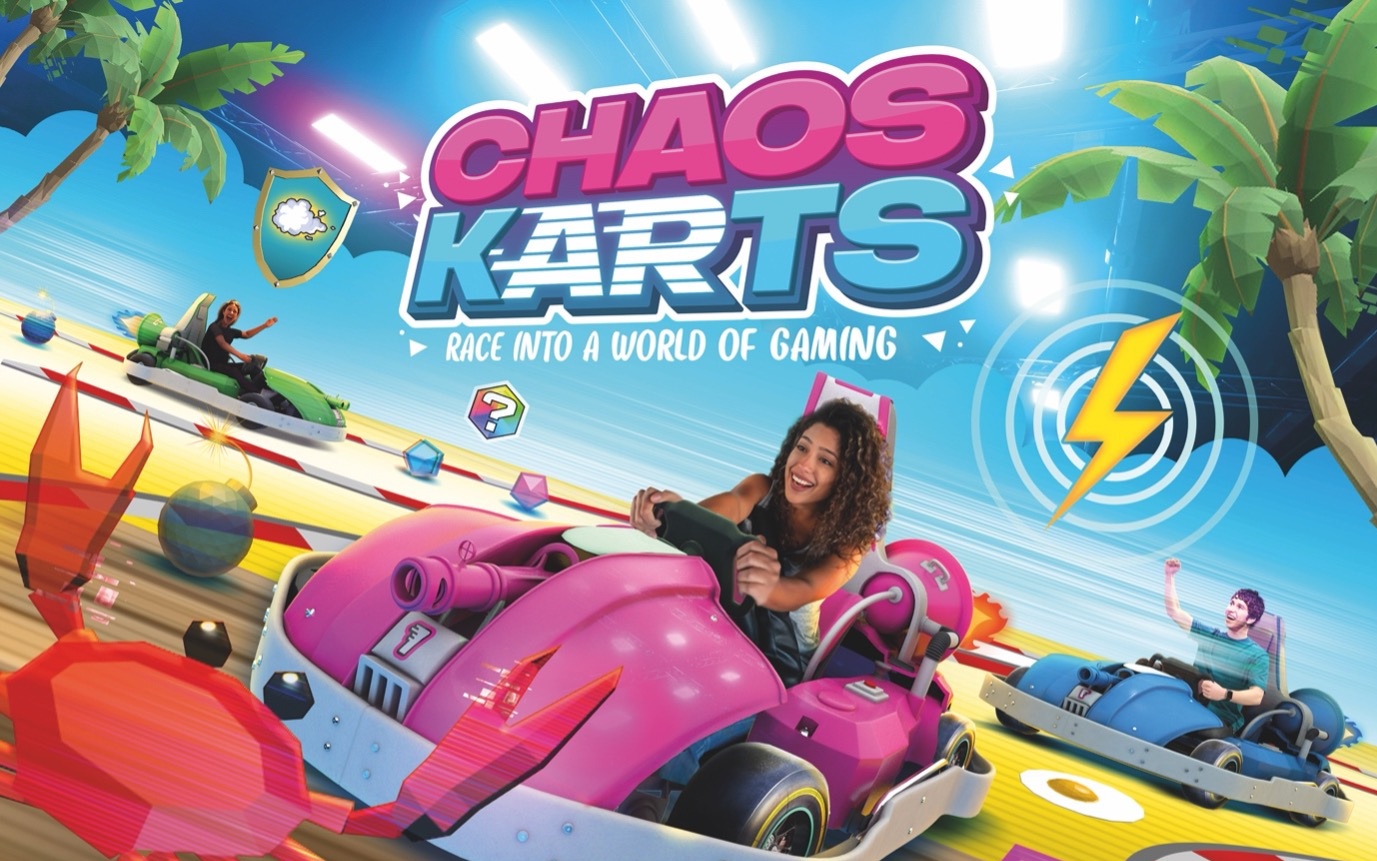 Like go-karting and Mario Kart? Sorry, daft question, course you do — let's try that again: are you free to do both at the same time this September? You better hope you are.
There are plenty of go-karting places in and around Greater Manchester and virtual reality is becoming increasingly popular throughout the UK, but you won't find many places that combine the two. In fact, there's only two places you can find it in the whole country and Manchester is about to be one of them.
Chaos Karts is the novel new concept that combines go-karting with VR to create the first live-action video game, bringing real-life racing into the world of augmented reality for a truly unique day out.
Having first popped up in Shoreditch, London for a limited time only and arriving in 0161 on 1 September 2023, the crazy, high-tech experience is about to take the karting, gaming and VR worlds by storm.
Engineered by The Ents Inc, Chaos Karts is an innovative take on go-karting that offers a potentially infinite number of circuits in a digitally projected world, with each driver's vehicle interacting with the virtual track as well as battling with rival racers.
Setting up in the old Granada Studios on Lower Byron Street, the all-new attraction throws players into a virtual world not unlike what you'd see in a game of Mario Kart, only as well as competing in the game you'll actually be racing against friends, family, colleagues and whoever dares to take you on.
As there are no physical obstacles on the track and the likes of anti-collision technology, helmets and driving suits aren't required, Chaos Karts uses state-of-the-art technology to produce real-life sensations and reactions and ensure players stay immersed for the duration of the dynamic race.
Each race varies in design, complete with pumping music and ground-breaking in-game power-ups and weapons so you can get an edge over the competition as you all sprint to the finish. We can neither confirm nor deny that blue shells are involved but the same spirit is still very much present.
Read more:
This action-packed experience is available for everyone aged nine and promises to transport players to a completely different technicolour world as they race around the arena to win points, races and, of course, bragging rights.
Created by founder and CEO Tom Lionetti-Maguire — the same man behind Little Lion Entertainment's The Crystal Maze & London's Tomb Raider Experiences — the Chaos Karts brand is even going global, with the franchise's first international site popping up in Dubai later this year too.
With early bird tickets on sale now and starting from just £15 per person, you won't want to miss out on this one. Get yourself booked in for Friday, 1 September HERE.
For all the latest news, events and goings on in Greater Manchester, subscribe to The Manc newsletter HERE.
Featured Image — Chaos Karts