Travel & Tourism
First images of £440m transformation of Manchester Airport's T2 as final phase is announced
The final phase promises to create thousands of jobs and unlock billions of pounds for the North.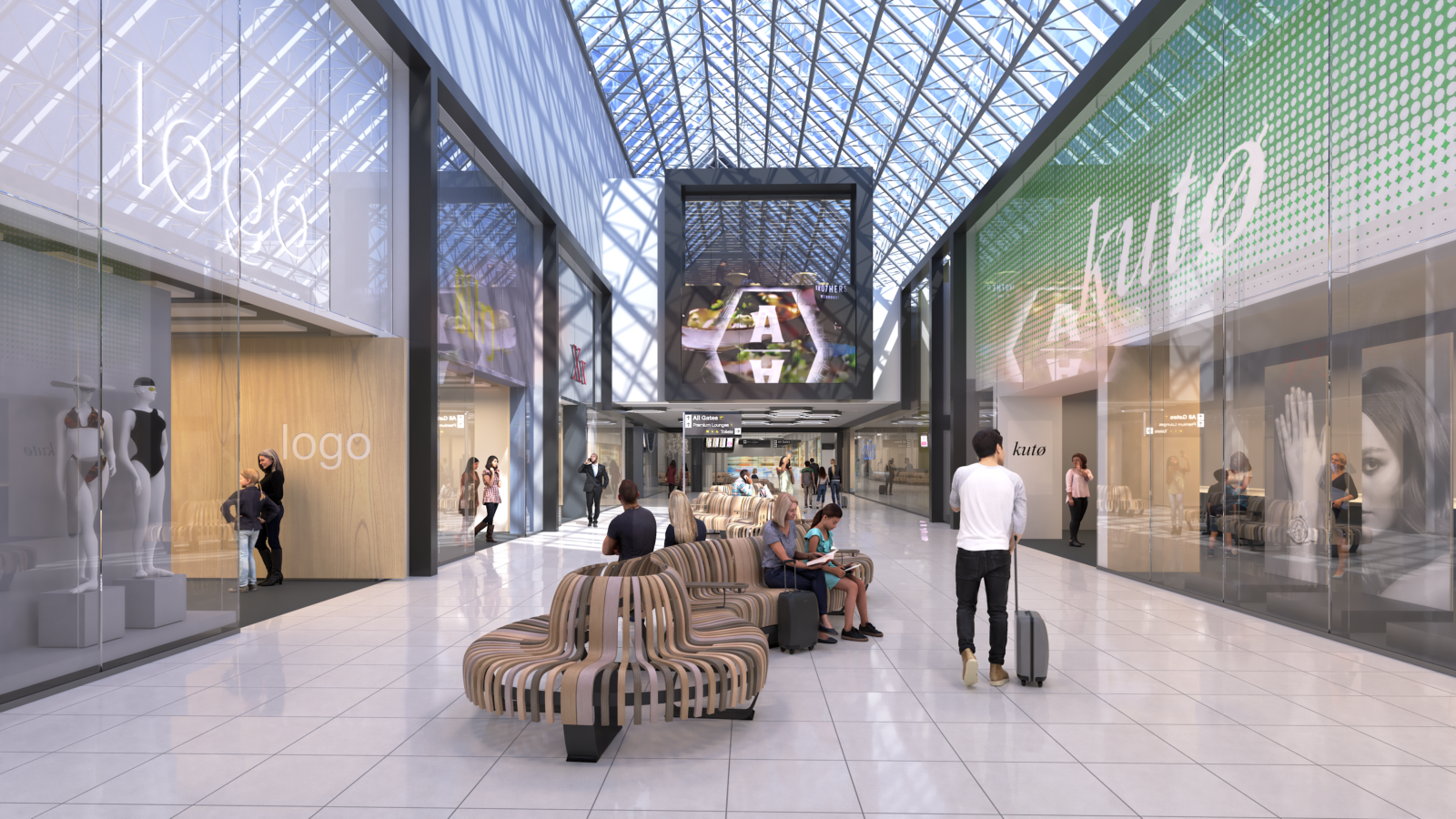 Manchester Airport Group has today announced a £440m investment as the transformation of T2 nears its final phase.
The enormous transport hub has undergone some major upgrades as part of the £1.3bn Manchester Airport Transformation Programme.
And there's more to come – its final phase promises to create thousands of jobs and unlock billions of pounds of economic value for the North over the next decade.
The plans for Manchester Airport's T2 include doubling the size of the existing departure lounge, adding in new shops and food and drink outlets, and adding a new security hall with next-generation security scanners.
There'll also be a new pier with spacious gates, a new dual taxiway system for planes to improve efficiency, and an increase in the baggage capacity for the terminal.
MAG says that the investment will 'transform the passenger experience' from check-in to baggage reclaim, thanks to the new facilities and state-of-the-art technology and equipment.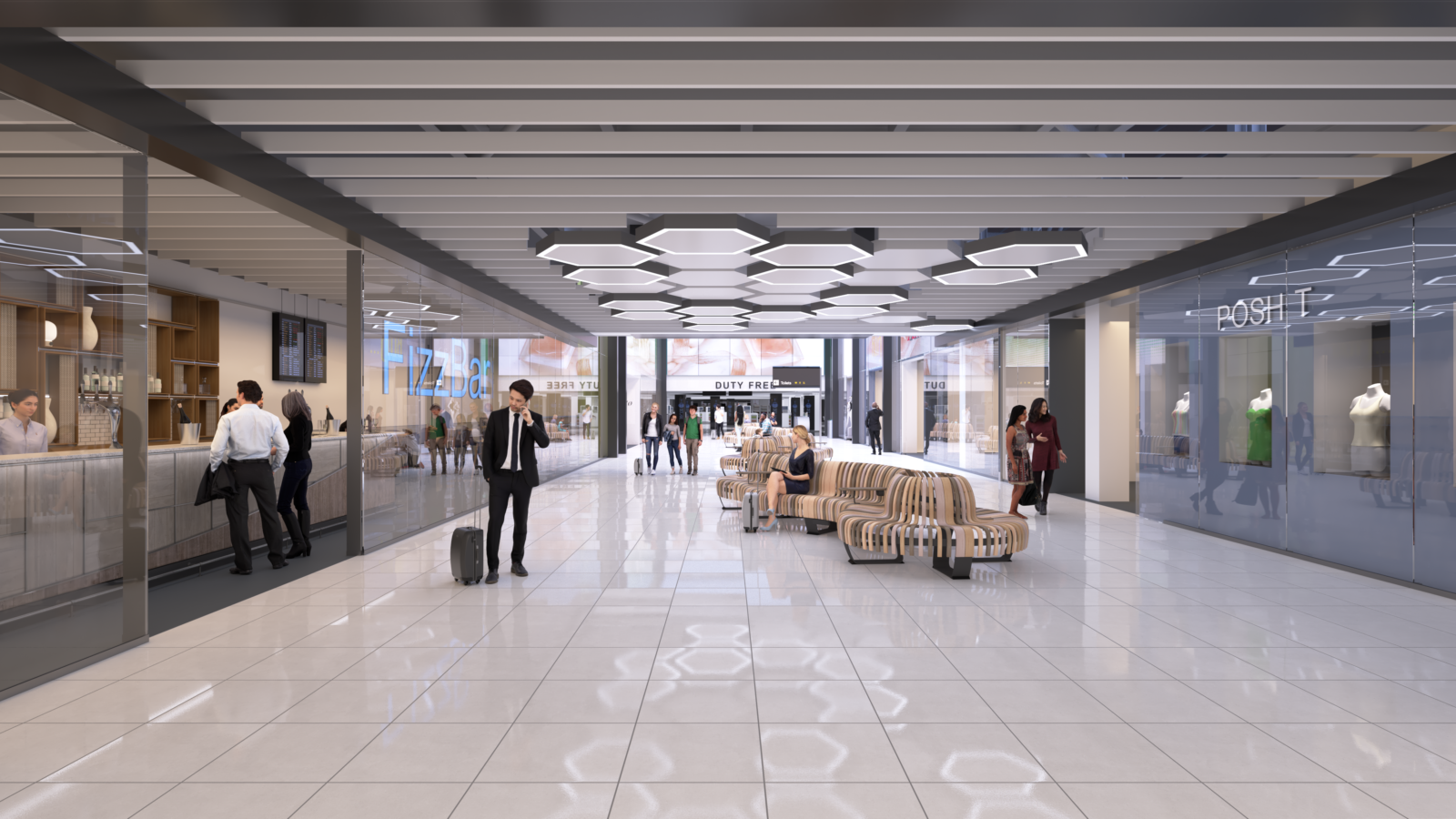 The £1.3bn Manchester Airport Transformation Programme (MAN-TP) was first announced in 2015 with a 10-year vision, and has already seen T2 more than double in size.
The final phase is set to be completed in 2025, with 80% of all Manchester Airport passengers expected to use the expanded T2. T1 is set to close 63 years after it opened.
More than 500 jobs will be created in the construction phase alone, while independent analysis estimates that around 16,400 extra jobs will be generated by 2040 as a result of the economic activity stimulated by the expansion of the airport and its route network.
The same research – by York Aviation – reveals that Manchester Airport's current contribution to the Northern economy of £3.5bn is expected to soar by nearly 80%, to £6.3bn by 2040 as a result of the full delivery of the transformation programme.
And a further £2.9bn boost will be triggered through the increased productivity of businesses travelling and trading globally through Manchester over the same period.
Charlie Cornish, CEO of MAG, said: "Manchester Airport is a key economic asset for the North, and this investment will maximise the contribution it makes to creating a balanced and globally competitive UK economy.
"Our £1.3bn transformation programme demonstrates our long-term commitment to providing a great airport experience for passengers who travel through Manchester. I'm delighted to be announcing the go-ahead for the final phase, which will open in 2025, connecting the people and businesses of the North to dozens more global destinations, and creating jobs and stimulating increased levels of trade and tourism."
Chris Woodroofe, Managing Director of Manchester Airport, said: "It is hugely exciting to be announcing this significant investment in Manchester Airport. It represents a major milestone in the history of both our airport, and the region as a whole.
"By completing the transformation of Terminal 2, we will not only be offering passengers across the North an unrivalled choice of destinations, but also providing them with world class facilities and a great overall experience when they travel through Manchester.
Read more
"I cannot wait to see the plans come to fruition, for the benefit of all of our customers, colleagues and supporters."
Transport Secretary Mark Harper said: "As the aviation industry recovers after Covid, it's great news to see this significant vote of confidence in the UK.
"This investment will be a huge boost for the North, benefitting passengers flying in and out of the region as well as supporting thousands of jobs."
Deepa Bharadwaj, Head of Infrastructure Europe, IFM Investors, said: "This announcement is extremely positive news for Manchester Airport, its colleagues, passengers and airline customers.
"As a pension fund owned infrastructure investor, IFM's commitment to MAG is very long-term, unlocking significant value for the North of England, and the UK economy as a whole."
Damian Waters, Regional Director – CBI, said: "I am delighted to hear that Manchester Airport is making such a major investment in its facilities and am excited to see the positive impact this will have on the region as a whole.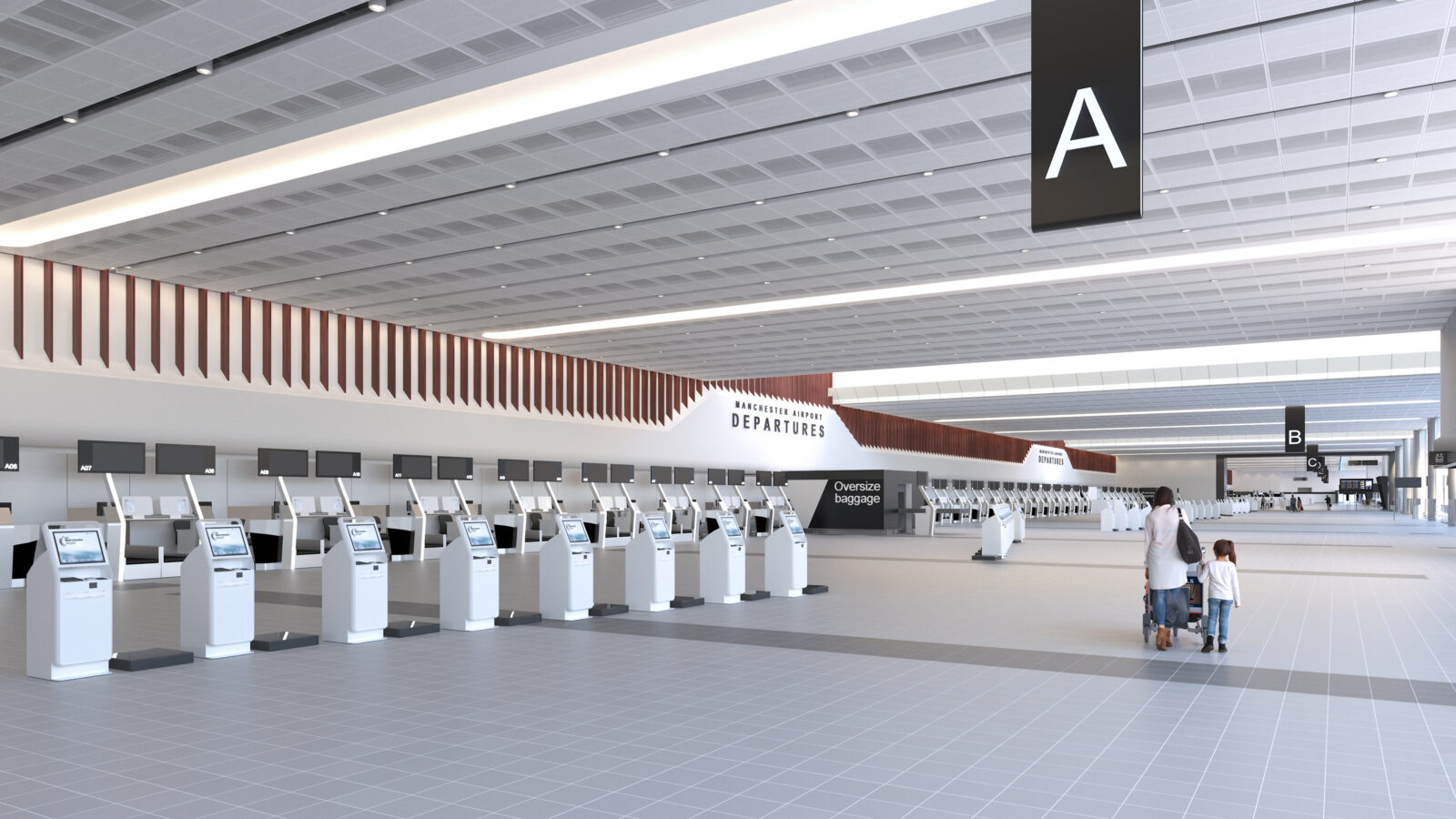 "This is yet another demonstration of not only MAG's long-term commitment to providing an excellent experience for passengers and airlines, but also the key role it continues to play as a true driver of economic growth and success for the North West."
Henri Murison, Chief Executive of the Northern Powerhouse Partnership, said: "As the international gateway to the North of England, Manchester Airport acts as a critical player in our economy, supporting thousands of jobs and unlocking billions in economic value by facilitating tourism, trade and investment.
"This major investment will sit at the heart of plans to make the North one of the most competitive economic regions in the world, helping the North realise its full potential while rebalancing the UK economy.
"Over the past decade the Northern Powerhouse has built up a heavyweight reputation around the globe, with foreign direct investment up more than 72% in the last five years. This transformation project from Manchester Airport will help to cement our position on the world stage and attract even more visitors and investors in the years to come."
Andy Burnham, Mayor of Greater Manchester, said: "Manchester Airport is a massive asset to our city region, connecting those living and working here to global destinations, as well as helping attract visitors, tourists and inward investment.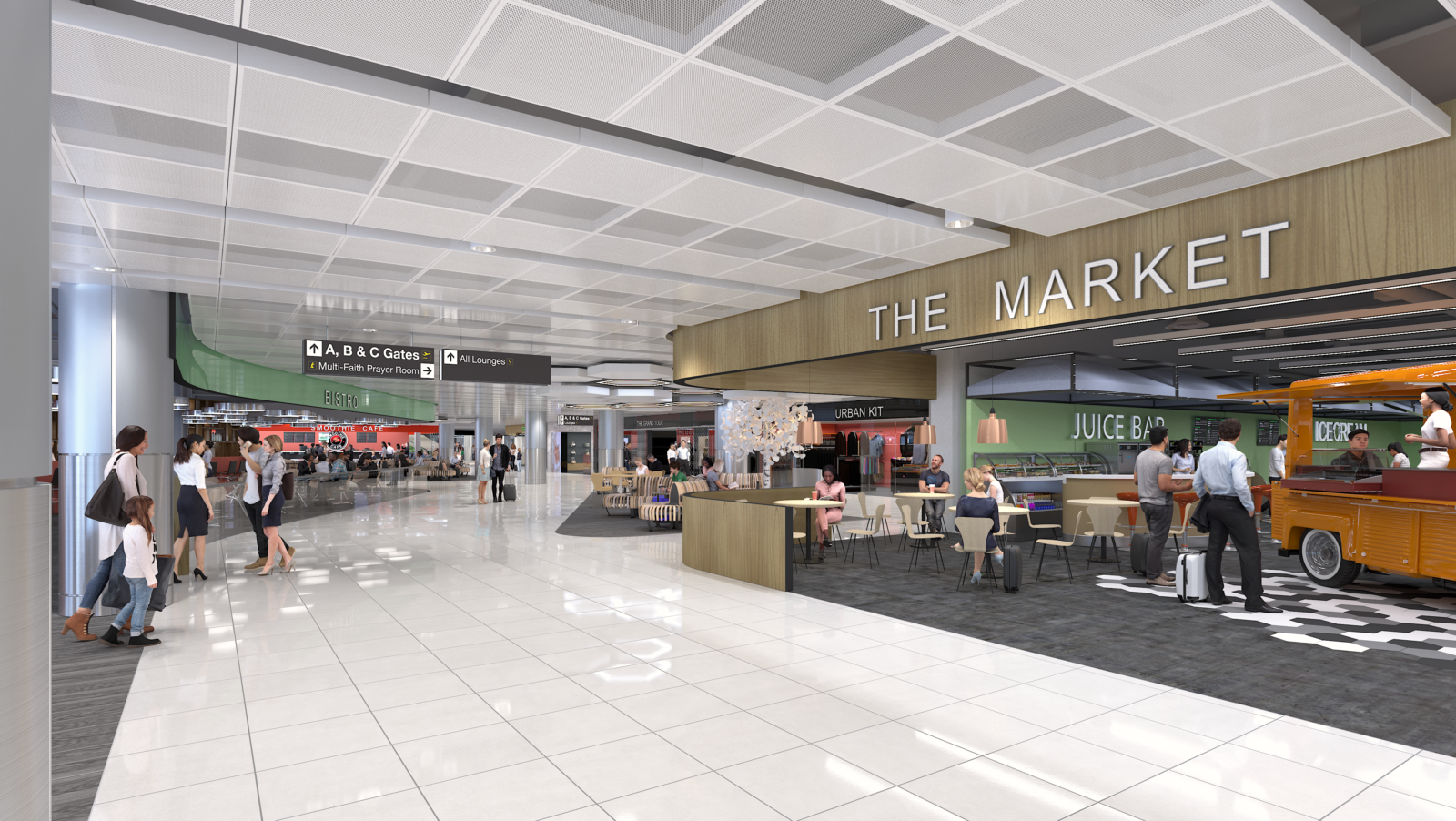 "The further investment in the Manchester Airport transformation programme will enhance Greater Manchester's international credentials and make a major contribution to the northern economy.
"The project is also doing a huge amount to create employment for people from all backgrounds and providing training that will ensure it leaves a skills legacy for future generations."
Cllr Bev Craig, Leader of Manchester City Council, said: "We welcome this important investment in a thriving future for Manchester Airport.
"It is a boost not just for the airport itself but for Manchester, and Greater Manchester, as a whole. The airport is a vital asset which helps attract employment and investment to the city and supports tens of thousands of jobs, both directly and through the wider visitor economy. Having this global connectivity is a major competitive advantage for Manchester.
"As well as boosting the airport, this next phase of the transformation programme will also create thousands of jobs which Manchester people can access, including young people getting started in their careers.
"This scale of investment, underpinned by a long-term vision to transform the airport and its facilities, is a real statement of confidence."
Rhys Whalley, Interim Managing Director at MIDAS, Manchester's Inward Investment Agency said:
"Manchester Airport's next phase of investment is another significant boost to Greater Manchester's offering, as one of the most accessible cities in the UK.
Not only will this transformation help to secure more high value routes, it will also create a world class hub connecting the North of the UK to key markets internationally. Both those factors combined will make us an even more attractive place for international investors and I can't wait to see it come to fruition."
Richard Sofer, TUI's Commercial and Business Development Director said: 
"The news of Manchester Airport's redevelopment is hugely exciting, for both our customers and TUI colleagues based at Manchester.
Read more: People are still confused about the enormous beam of light above Manchester that looks like an 'alien invasion'
As one of our major airport hubs, TUI flies to more than 40 holiday hotspots from Manchester, so it's great to hear about the plans for the evolution of the airport, with passengers benefitting from the new facilities, shops, bars and restaurants once the project is completed.
We look forward to continuing to work together with the team at Manchester Airport and our TUI colleagues to create more holiday memories for our customers in the North West."
Sheona Southern, Managing Director at Marketing Manchester, said: "This year Lonely Planet and National Geographic have named Manchester a must-visit city, so it is great to hear about Manchester Airport's investment to strengthen its position as a major international hub for the city, and gateway to the North.
"As the volume of international visitors to Greater Manchester increases, it is reassuring to know Manchester Airport will be ready to handle demand and offer visitors a warm welcome and a positive travel experience."
Featured image: MAG