Travel & Tourism
The unusual holiday home made of two iconic vehicles squashed together
This hybrid Lake District home even has a hot tub outside.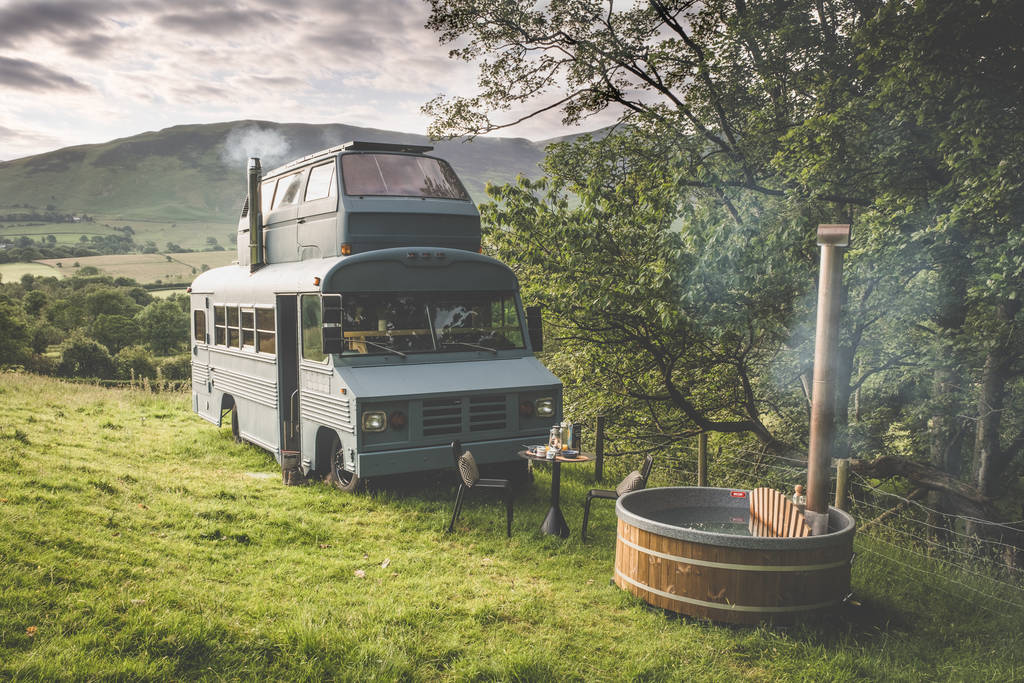 Most people dream of driving an old school bus converted for modern use, or a vintage VW campervan – but there never seems to be opportunities to use both at the same time.
Until now, that is.
This unusual holiday home is tucked away in the Lake District, and it's made of two iconic vehicles squashed together.
This unique staycation pad sleeps up to two guests at a time, and is made of a bus and campervan, each stacked on top of each other, The Hoot reports.
Sleeping up to two guests at a time, Hinterlandes has all the modcons.
This old school bus has a checkered history of travelling around America before it made its way over to the Lake District, and these travel influences are injected into every corner of the staycation.
Inside, you'll find a cosy sofa along with a snug dining table and all the cooking appliances you'll need for a short stay. Guests can take a seat in the drivers or passengers side and daydream about road trips in faraway destinations before making the most of the al fresco dining options.
The rest of the space takes advantage of the setting too, with seating and a fire-bowl positioned for sunset drinks in front of an amazing landscape and even views from the private wood-fired hot tub.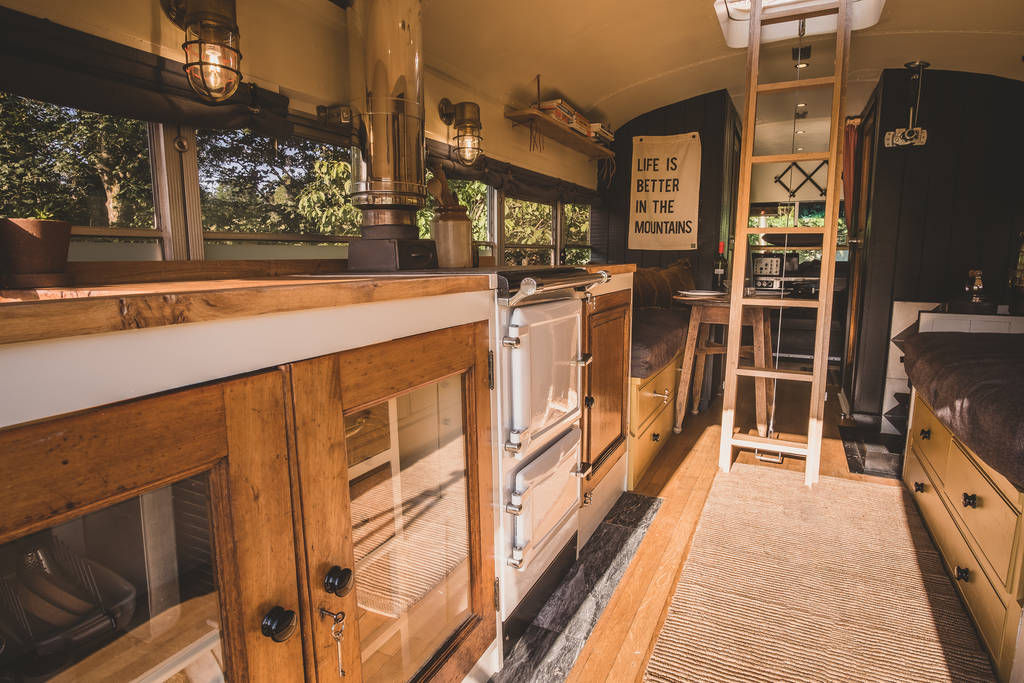 Whether it's snuggling up by the wood-burner during the autumn and winter months or cooking over fire in the summer, Hinterlandes has everything covered for year-round indoor-outdoor living.
Upstairs, in the campervan, guests will find their sleeping quarters – the roof has been raised to take full advantage of the space, and brings mesmerising views of Hinterlandes' Lake District with it.
The owners recommend stocking up at the stops before arrival or during your stay, as there's nothing but idyllic countryside for miles around- perfect for afternoon walks, but makes trips for some milk rather long and laborious.
Read more:
For more information on how to make this beautiful staycation your next holiday, visit the Canopy and Stars website.
Feature Image- Hinterlandes, Canopy and Stars