Travel & Tourism
Therme Manchester – Incredible new images show approved plans for £250m wellness resort
Therme Manchester is a step closer!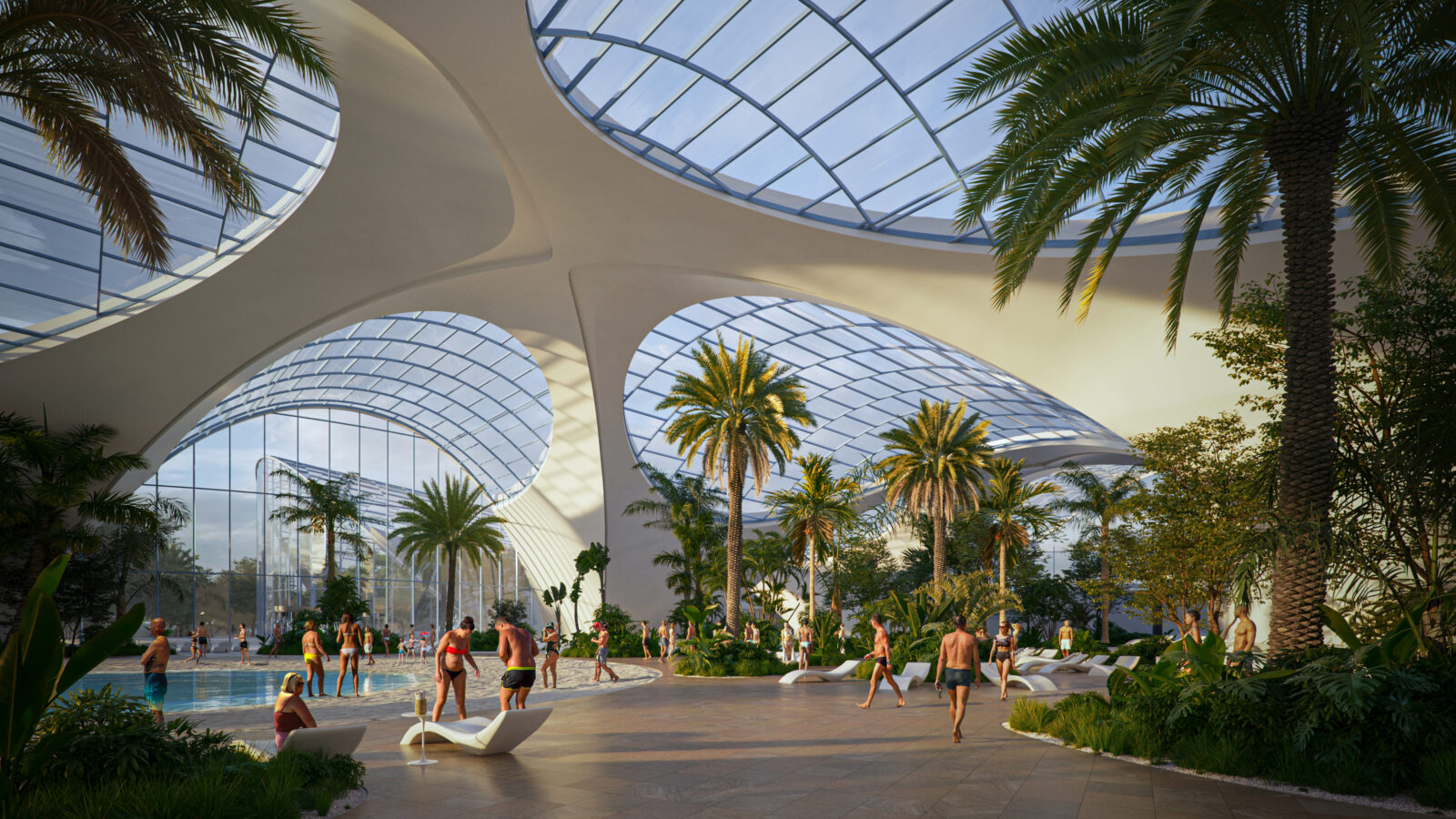 It's officially happening – Therme Manchester, the new £250m wellness resort near the Trafford Centre, has been granted planning approval.
With it comes a set of brand new images showing how the luxury facility will look, from its multiple swimming pools to its slides to its multi-sensory saunas.
Therme Manchester will have warm water lagoons, adults-only zones, botanical gardens, urban farms, immersive art, water-based fitness classes, and loads more.
The much-anticipated development is forecast to contribute more than £4.5 billion to the UK economy and provide a huge boost to the local economy and tourism industry.
With work set to begin later this year, we're looking at 2025 before it officially welcomes its first visitors.
Its latest design, which has received approval from Trafford Council, features a pavilion-style concept in a natural landscape.
The artist impressions released today show huge white waved rooftops, with enormous glass windows and skylights.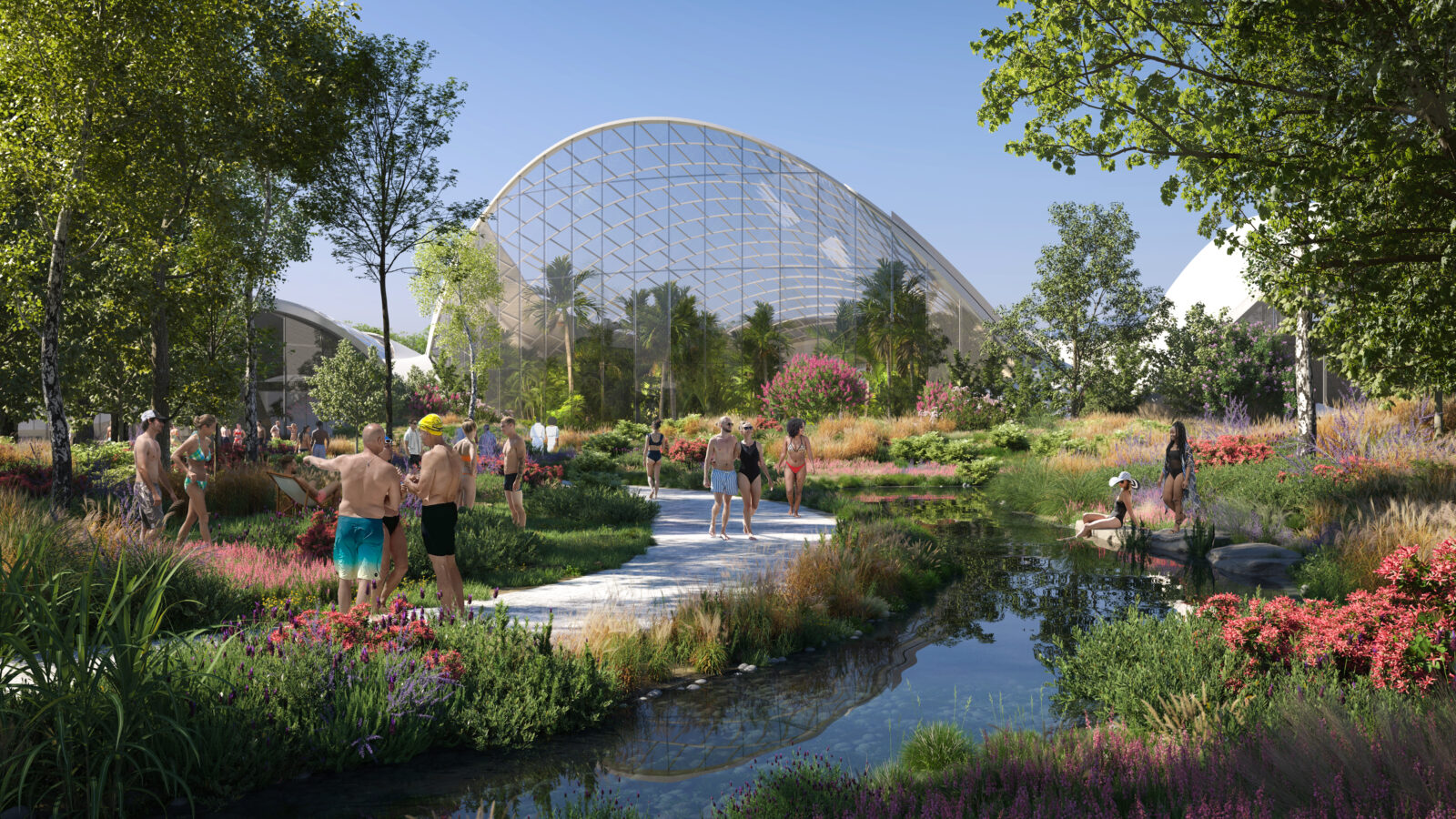 Inside is an urban oasis where palm trees tower above sunbeds.
And outside, it looks like Therme Manchester will have lush gardens and swimming ponds, and amphitheatre-style seatiManchester's Science and Industry Museum reveals 'special' 40th birthday events lineupng looking over the canal.
Therme Manchester has now also appointed its CEO, Professor David Russell, whose background includes major ventures like the London 2012 Summer Olympics, The Rugby World Cup in Japan 2019 and the $8 billion Expo 2020 in Dubai.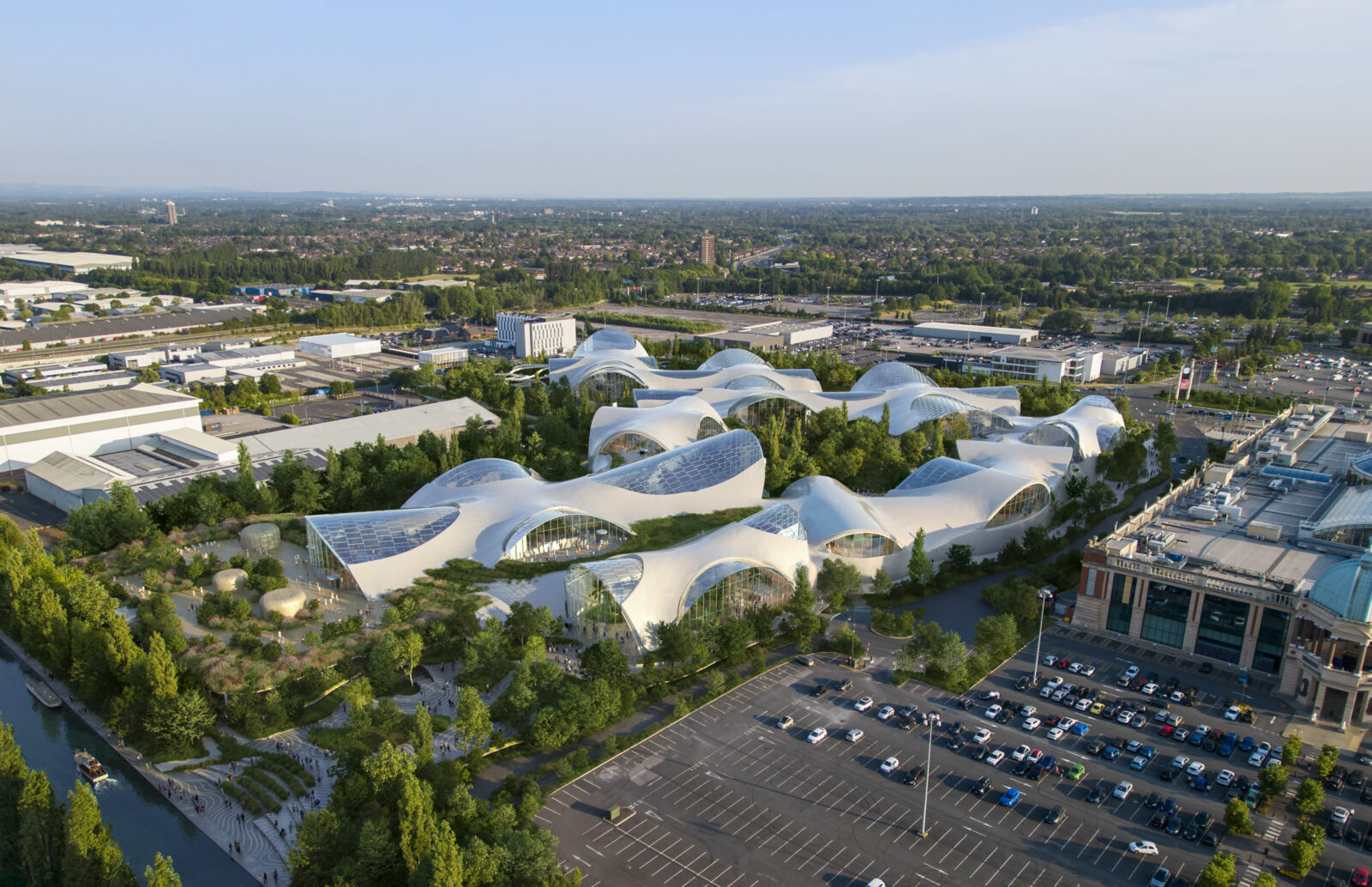 Russell said: "Therme Manchester will be the UK's first city-based wellbeing resort. Our ambition is to make a positive difference in millions of people's lives whilst creating a new wave in urban living."
James Whittaker, executive director of development at Peel L&P said: "After five years working in partnership with Therme, we are delighted to hear planning permission has been approved for this incredible, high-quality health and wellbeing resort in TraffordCity.
"We're looking forward to working closely with the whole of the Therme team to deliver something truly unique and iconic in the UK, that is not only world-leading for health and wellbeing, but will also create a significant number of new jobs and have a huge positive economic impact for North West England."
Cllr Tom Ross, Leader of Trafford Council, said: "I am very pleased that the planning committee supported this application. This wellbeing resort is a huge £250m leisure development which is the first of its kind in the country and we are delighted it is being built here in Trafford.
"The resort will attract millions of visitors each year and will add significantly to the local economy during construction and once operational. It will also create more than 1,500 person-years of construction jobs and 600 permanent full-time jobs.
"The development sits a short walk from the latest Metrolink extension and supports several of our key commitments by improving health and wellbeing, providing connectivity for cyclists and pedestrians, creating a new public realm, and regenerating a vacant brownfield site in a sustainable location."
Read more
Featured image: Supplied