Trending
100-year-old Wythenshawe man one of the last to receive birthday card from Queen Elizabeth II
"I thought so much of the Queen - it's the best card I've ever had."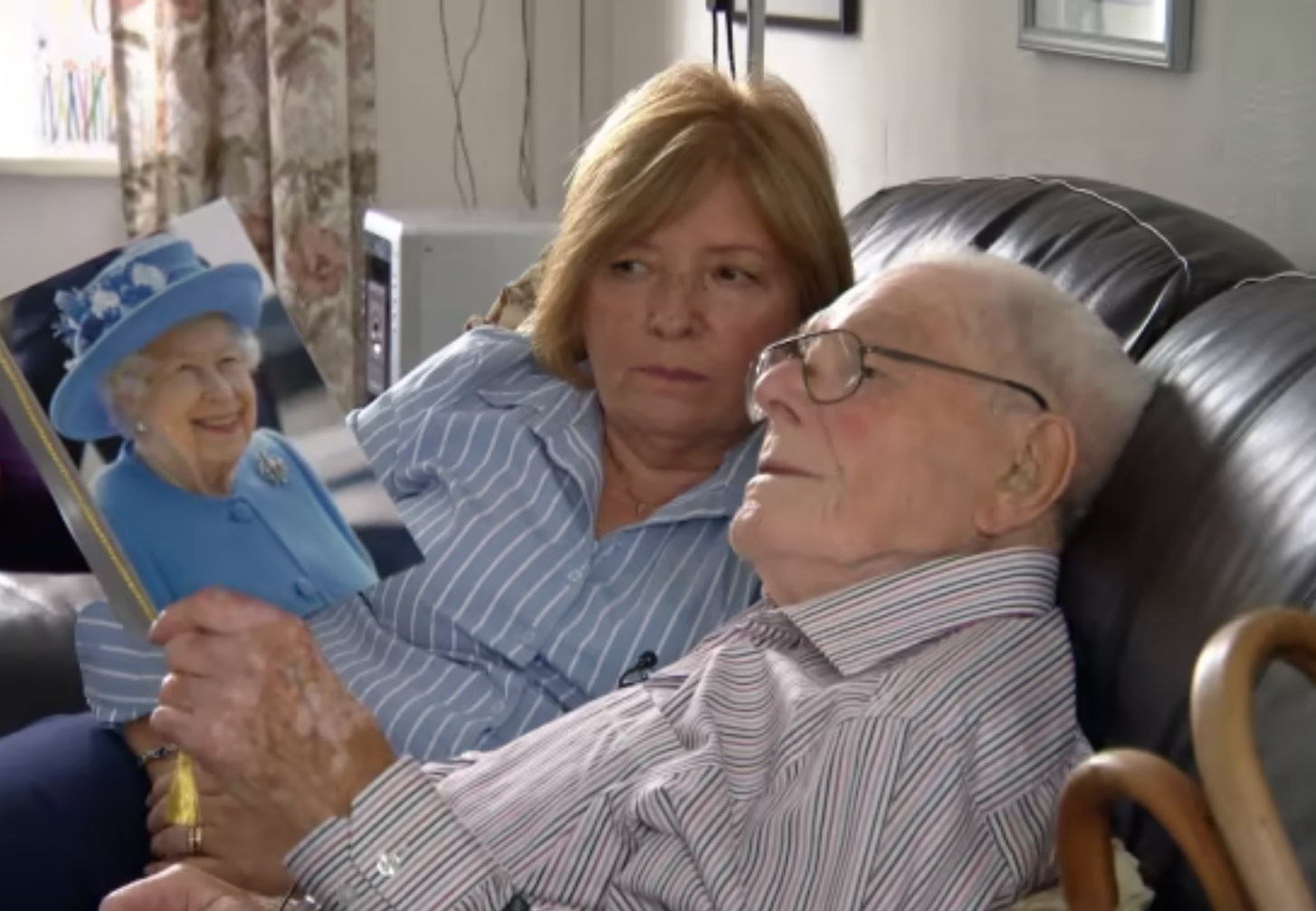 A 100-year-old man from Wythenshawe was one of the last people to receive a birthday card from HM Queen Elizabeth II before she died.
Reaching the grand-old age of 100 is not a milestone that many people reach in their lifetimes.
Because this is such a momentous occasion, it has been a long-established Royal tradition that the reigning monarch sends the centenarian a birthday message to congratulate them and wish them well on their special day.
The tradition dates back to 1917, with King George V the first sent out a congratulatory message, and most monarch's – including Queen Elizabeth II – following suit.
When the Post Office introduced the 'Special Greetings Telegram' in the 1940s, Queen Elizabeth II agreed that birthday telegrams should be sent out in this format to add to the sense of occasion, and then, in 1999, Buckingham Palace decided to make them greetings card-style telegrams instead – which feature a personalised message and offer a more warm and personal greeting to the recipient.
Read more: 10-day period of national mourning begins following the death of HM Queen Elizabeth II
Queen Elizabeth II sent thousands of celebration telegrams during her 70-year reign, and it's likely the tradition will continue under King Charles III.
Neville Tonkin was one of those people to receive a greeting card from Her Majesty.
The Wythenshawe man reached the 100-year milestone on Monday 12 September, which automatically-qualified him to receive a card from the late Queen.
After Queen Elizabeth II passed away on 8 September, Neville's family were not sure if the card was going to be from the Queen or King Charles III, but after they opened it, they realised it had been signed by the monarch before she passed.
Speaking to ITV Granada about his reaction when his family presented him with the birthday special message, Neville said it's "the best card [he's] ever had."
Read more: The royal beekeeper has told Queen Elizabeth II's bees that she has died
He explained: "They said 'you've got a picture of the Queen'. I said what for? They said, 'you're a hundred years old!' Who's a hundred these days? I feel a bit special about it, I feel as though I'm the leader of the pack. I don't feel like an old man, I want to get out and play cricket or football.
"I thought so much of the Queen – it's the best card I've ever had."
HM Queen Elizabeth II died aged 96 on 8 September 2022.
During her reign, Elizabeth II served as Queen of the United Kingdom and the Commonwealth – undertaking an important symbolic and unifying role as a head of state, spanning numerous geographical regions, cultures, and religions.
She was not just the longest-reigning British monarch in history, but she was also the first-ever monarch to reign in the UK for 70 years.
She was beloved by many for her sense of duty and devotion to her role.
Featured Image – ITV Granada