Trending
5 rescue dogs in Manchester currently looking for their 'forever home'
Could you provide a suitable home for these five playful pups searching for a place to call their own?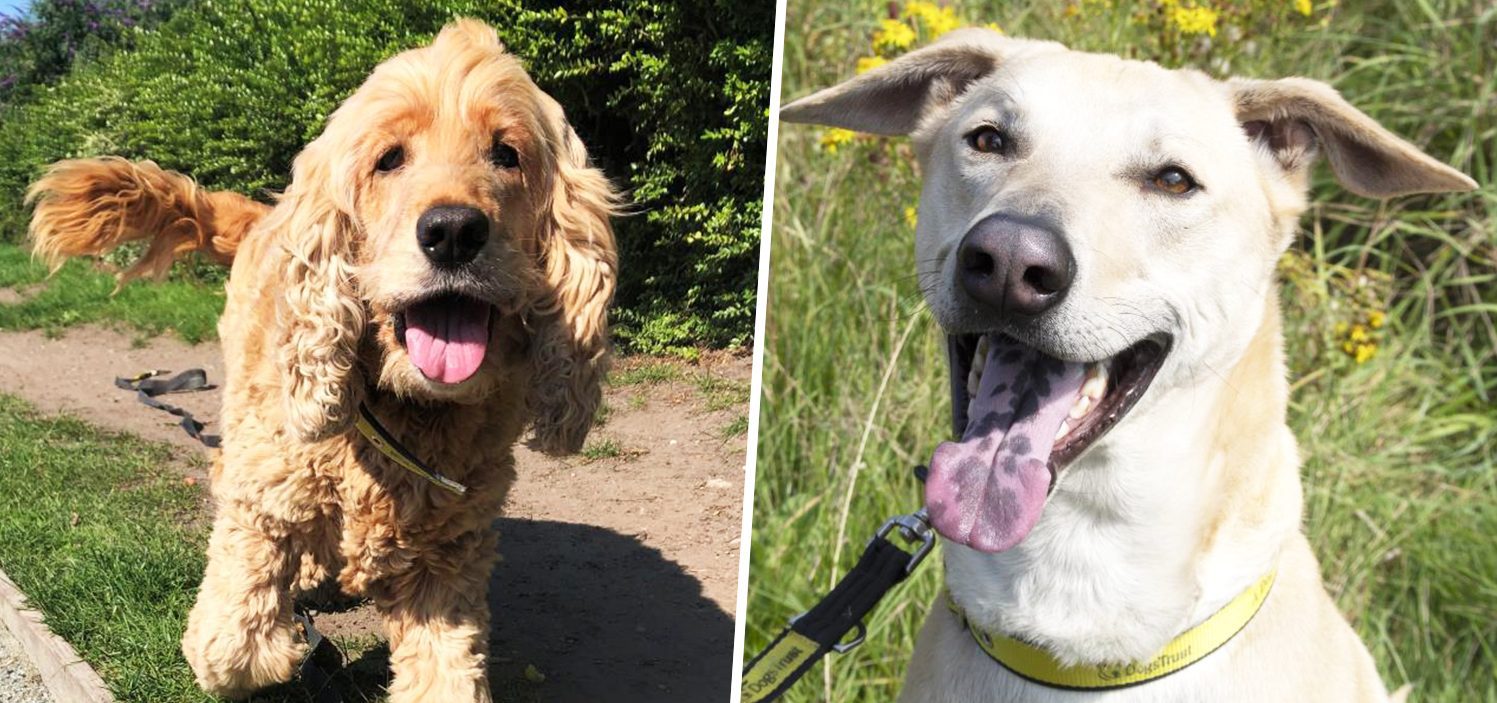 Every dog deserves a second chance, and there's plenty of pups in Manchester currently looking for their "forever homes".
Dogs Trust Manchester's rescue centre in Denton has been responsible for the rehoming of countless four-legged friends since it opened in 2014, and since lockdown alone, more than 350 dogs have found love with new owners – which staff say is "a real testament to how effective our virtual rehoming has been".
But there's always more dogs with love to give to those ready to receive it.
Reckon you're a good fit and can provide a suitable home for these five dogs in Manchester currently searching for a place to call their own?
___
Vinnie
Crossbreed | Male | 1 – 2 Years Old
Manchester
Vinnie is a one-year-old large crossbreed looking for a patient, experienced, and confident family who is prepared to put some work to have a fabulous dog.
Giving an insight into Vinnie's character so prospective owners can get to know him a little better, Dogs Trust Manchester said: "Vinnie is a sweet but sensitive boy who has lacked in socialisation so he can easily go from being very excitable – particularly around new people – to suddenly being unsure, and [he] shows this by mouthing his handler for reassurance.
"He loves his toys, so much so that he will happily play with them on his own, but is always up for sharing them with his human friends [and] he is keen to go and see hello to other dogs, but is actually a bit shy and quickly gets overwhelmed."
Vinnie is looking for an active, adult-only home with a large private garden and who have experience and are confident around large breeds.
You can find more about giving Vinnie a home here.
Luna & Ghost
Siberian Huskies | 1 – 2 Years Old
Manchester
Luna and Ghost are a sweet and intelligent pair of young pint-sized huskies who are searching for their new forever home.
Typical of the breed, they are an active pair who love running around and playing with each other, and they both enjoy getting lots of fuss and attention from her human friends – but after a busy day, they will snuggle up with each other for a nice snooze.
Dogs Trust Manchester say: "Luna and Ghost are to be re-homed together, and because of this, a home with more than one person is needed and they will need a good sized secure garden with at least 6ft fencing for them to have lots of playtime off the lead. They have been friendly with other dogs and could meet with doggy friends out and about [but] they can just be a little shy at times, so will need to be the only dogs in the home."
The pair can live with children aged 11 and older, but unfortunately cannot live with other dogs.
You can find more about giving Luna & Ghost a home here.
Barry
Crossbread | 2 Years Old | Male
Manchester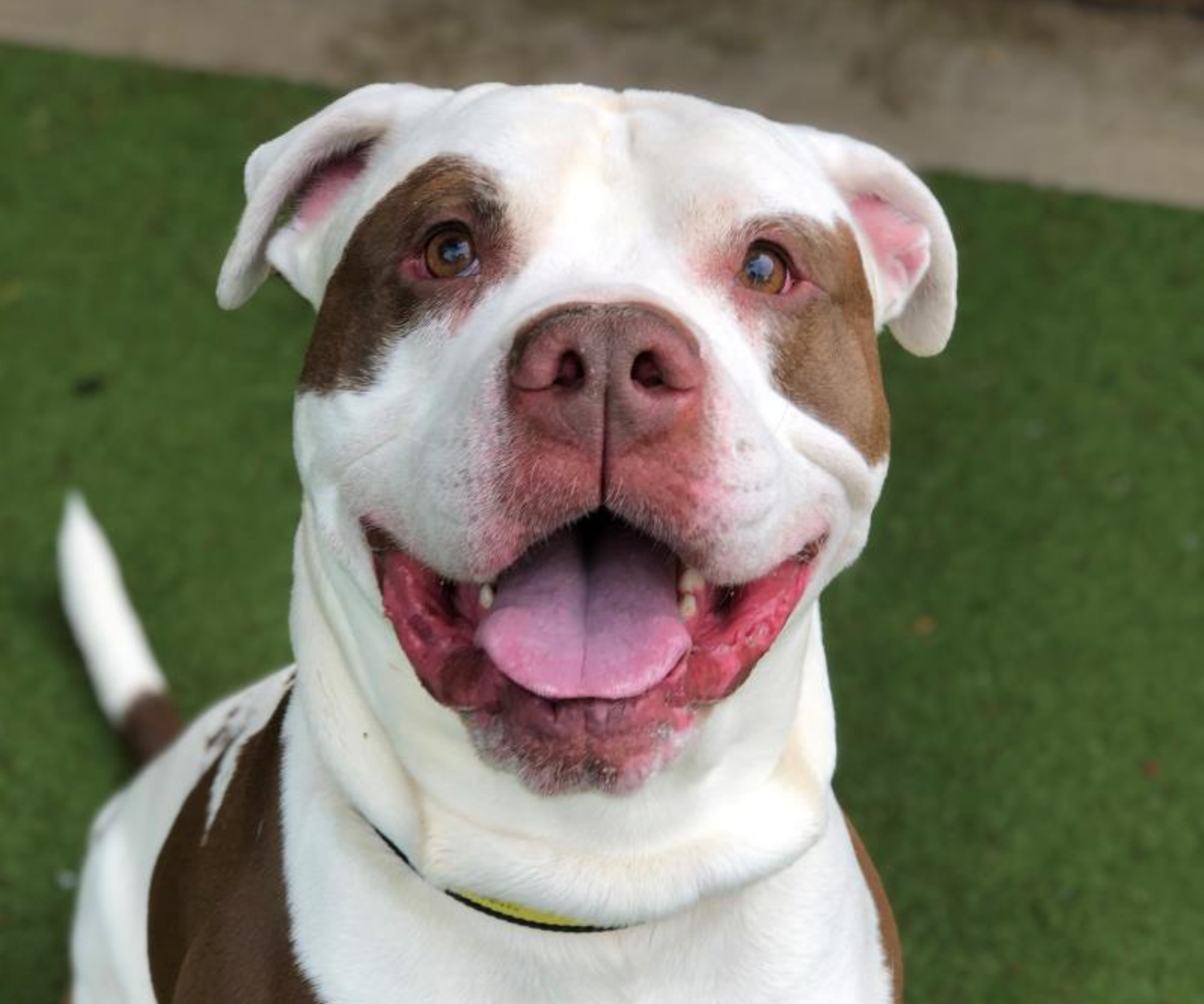 Barry is an adorable two-year-old American Bulldog Cross with bags of love to give and on the lookout for his forever family.
His "goofball personality" has made him a firm favourite amongst his handlers at Dogs Trust Manchester who say: "Barry adores his favourite humans and loves to lean in for a fuss and a cuddle. He has loads of energy and enjoys playing with his toys and hopping in the car to go off on adventures where he can have a good sniff and explore everything – he's sure to provide his new family with plenty of love and entertainment."
Barry can be over the top and will need patient owners that have experience with strong / big dogs, and experience with bull breeds is essential.
He cannot have any young visiting children, and although he is dog friendly and has mixed with multiple dogs at the rescue centre, he can be over the top with them and so will need to be the only dog and pet in the home to allow him all the focus to settle.
You can find more about giving Barry a home here.
Dobby
Crossbread | 3 Years Old | Male
Manchester
Three-year-old crossbreed Dobby is a very active boy who loves to be out on long hikes in quiet areas and would be a great addition to an active family that can give him the stimulation he needs.
Dogs Trust Manchester say "there's never a dull moment with Dobby around".
"He loves to chase his favourite toys around or spend his time playing food games… and once he's all tired from a day of running about and showing us his tricks, Dobby loves a nice gentle fuss with his favourite handlers."
Dobby is looking for a home with a private secure garden with no neighbouring dogs where he can relax and play, and adopters that are able to build his leaving hours and confidence at his pace. He can live with children aged 16 years and over who are comfortable around large dogs, but will need to be the only pet in the home as heis a bit worried by certain dogs – particularly larger males – but has been friendly towards some smaller dogs and females.
You can find more about giving Dobby a home here.
Macie
Cocker Spaniel | 9 Years Old | Female
Manchester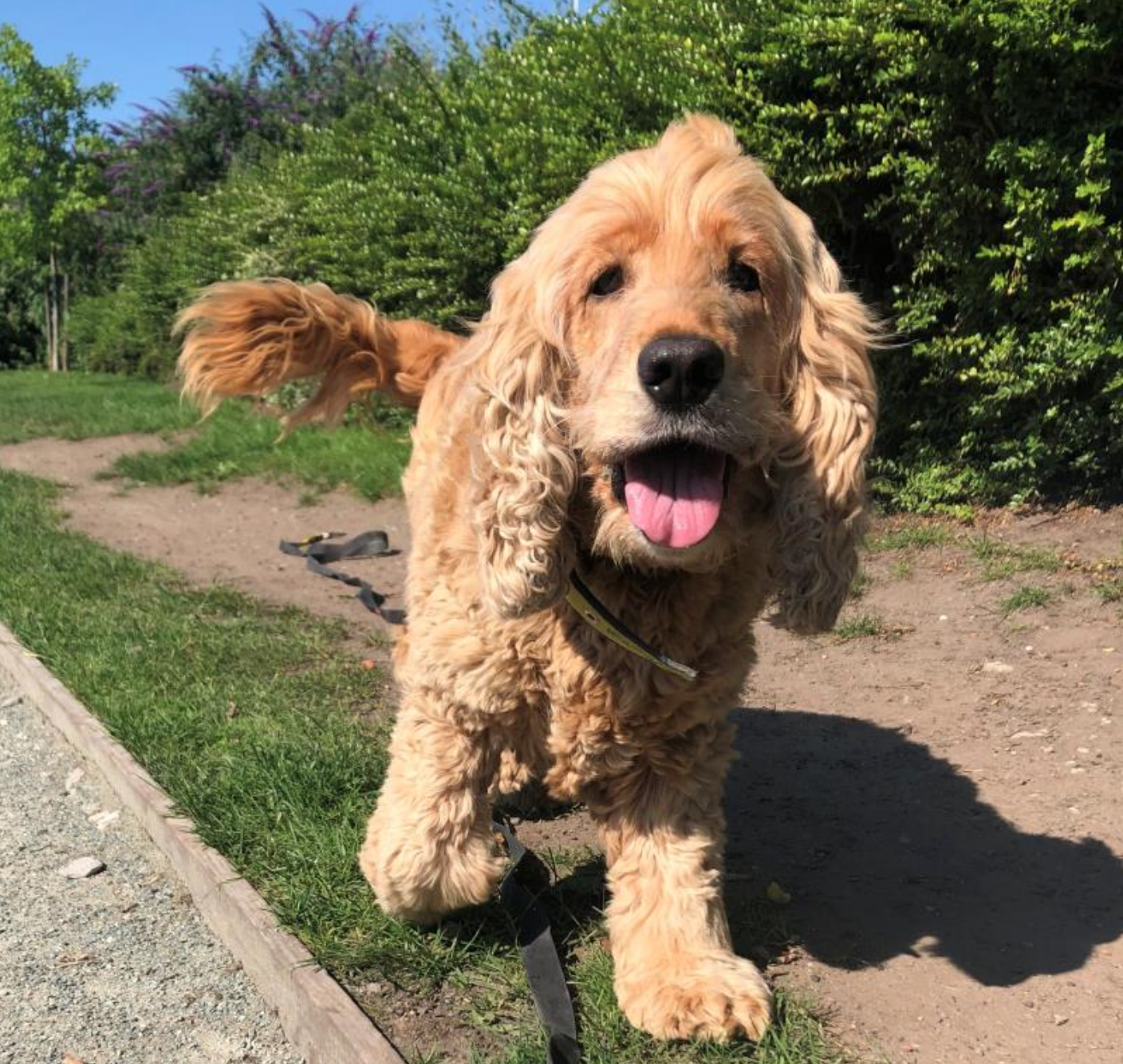 Macie is a beautiful nine-year-old Cocker Spaniel that loves nothing more than a couple of tasty treats, going on walks, and having sniffing adventures, and although it takes her some time to get to know people and will therefore need her adopters to be patient, Dogs Trust Manchester say she loves having a fuss and cuddles from her well-known handlers at the centre.
"She is such a sweet girl and one of her absolute favourite things to do is roll around in the long grass or in a sand pit on a lovely sunny day."
Macie is looking for a female single owner that can keep visitors to a minimum, no visiting children as she can be uncomfortable around some people, and a secure garden with the facility to separate her from the front door so she doesn't meet people she doesn't know.
Macie can walk with other dogs, but prefers to do her own thing and doesn't like them in her face so will need to be the only dog in the home, and also cannot live with cats.
You can find more about giving Macie a home here.
___
Featured Image – Dogs Trust Manchester