Trending
A Friends-themed pet accessories range has landed in B&M
The range is inspired by the cult-classic 90s US sitcom, which ran for 10 seasons.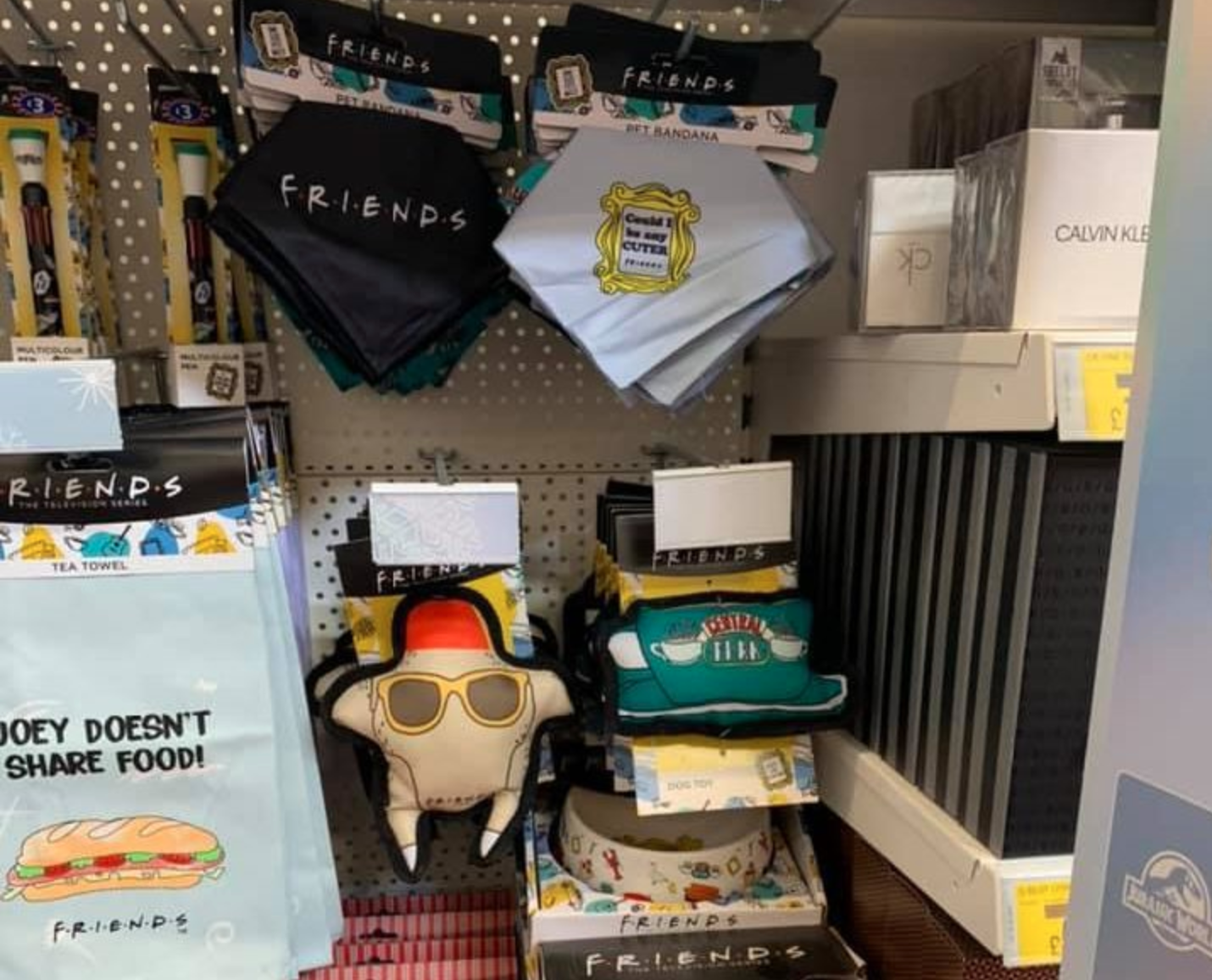 A Friends-themed accessories range for our four-legged friends looks to have landed on the shelves at B&M.
Appearing to form part of a larger collection – that also includes merchandise for humans too, including homewares, beauty items, and more – the pet range is inspired by the hugely-popular US television show Friends.
Following the lives of a group of six living in New York City, Friends ran for 10 seasons from 1994 to 2004, and arguably has one of the most loyal fanbases of any series in recent history thanks to its lovable characters, endless laughs, and memorable moments – so it's pretty easy to see why so many people are keen to get their hands on the new range.
The pet range inspired by the cult-classic sitcom was spotted on the shelves at B&M and shared with over 1.8 million money-savvy members of the popular Extreme Couponing and Bargains UK group on Facebook yesterday afternoon.
It was later shared on the group's public Facebook page too, and went onto amass over 2.5K comments and counting.
Judging from the picture shared with shoppers, some of the items in the range include themed dog neckerchiefs, an iconic Christmas turkey dog toy and a toy in the shape of a Central Perk mug, and themed ceramic dog water and food bowls.
More items not pictured are also expected to be part of the wider Friends-themed range, both for pets and people.
If you are looking to kit your furry friends out, unfortunately, the range doesn't appear to be currently available on the B&M website, and the shopper who shared the original photo of the items did not say which branch she spotted the range in, so you'll probably need to head down to your local store and keep your fingers crossed.
Prices of the items are also currently unknown, but given it's a B&M range, they're not likely to break the bank.
One keen shopper summed up the hype with the comment: "Thanks B&M. Again, I don't need any of this stuff, but now want it all."
You can find the opening times of your local B&M branch here.
Featured Image – Extreme Couponing & Bargains UK