Trending
A man has been spotted using a snake as a face covering on a bus in Salford
All we can say is we're glad we weren't on the bus that day.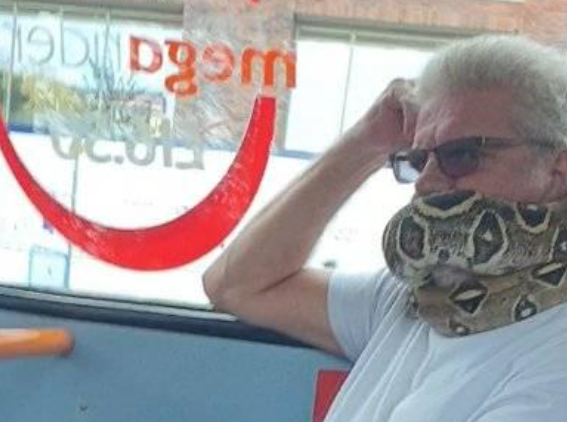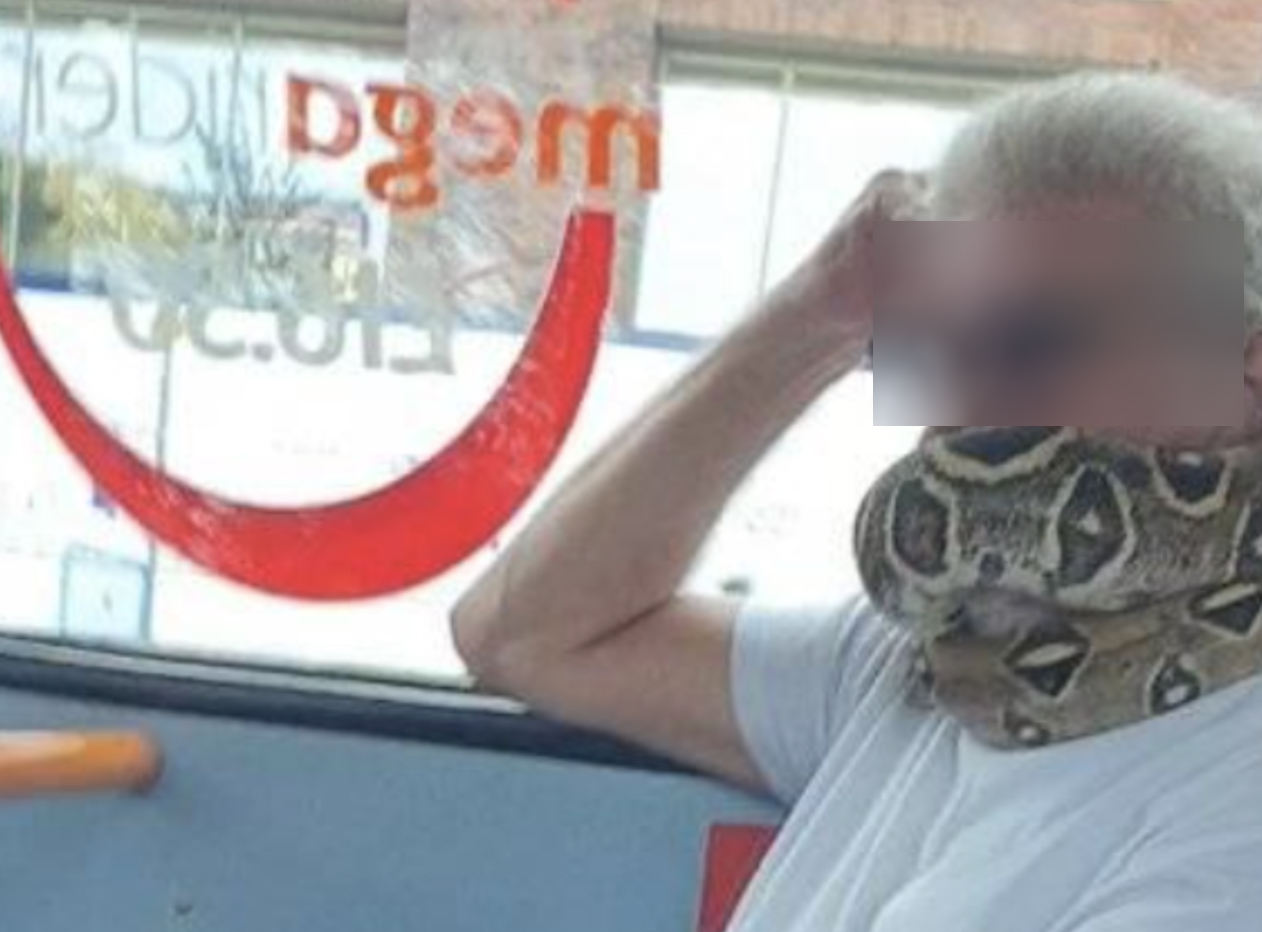 There's certainly no shortage of face covering designs out there at the moment.
Whether you've opted to wear something simple and understated, you've gone for one with a bolder pattern or design, or a single-use mask seems to be your preferred option, face coverings are now a compulsory requirement in all shops, supermarkets, certain public places and public transport nationwide.
The rule was introduced in England from 24th July.
It requires all members of the public to wear a face covering that covers the nose and mouth at all times – unless they are exempt – and under these new regulations, it is stated that fines of up to £100 will be enforced by police officers for those whole fail to comply, and this fine will be reduced to £50 if paid within 14 days.
What isn't wholly stated in the regulation though is what can actually be classed as a 'face covering', and this is probably why a man was spotted on the bus yesterday using a snake as his face mask.
We wish we were kidding here, but we're not.
Shared in a post by local resident to the Swinton People community Facebook group, the man – who appeared to be using the large reptile as a face covering – was seen boarding the Swinton to Manchester service at Salford precinct yesterday.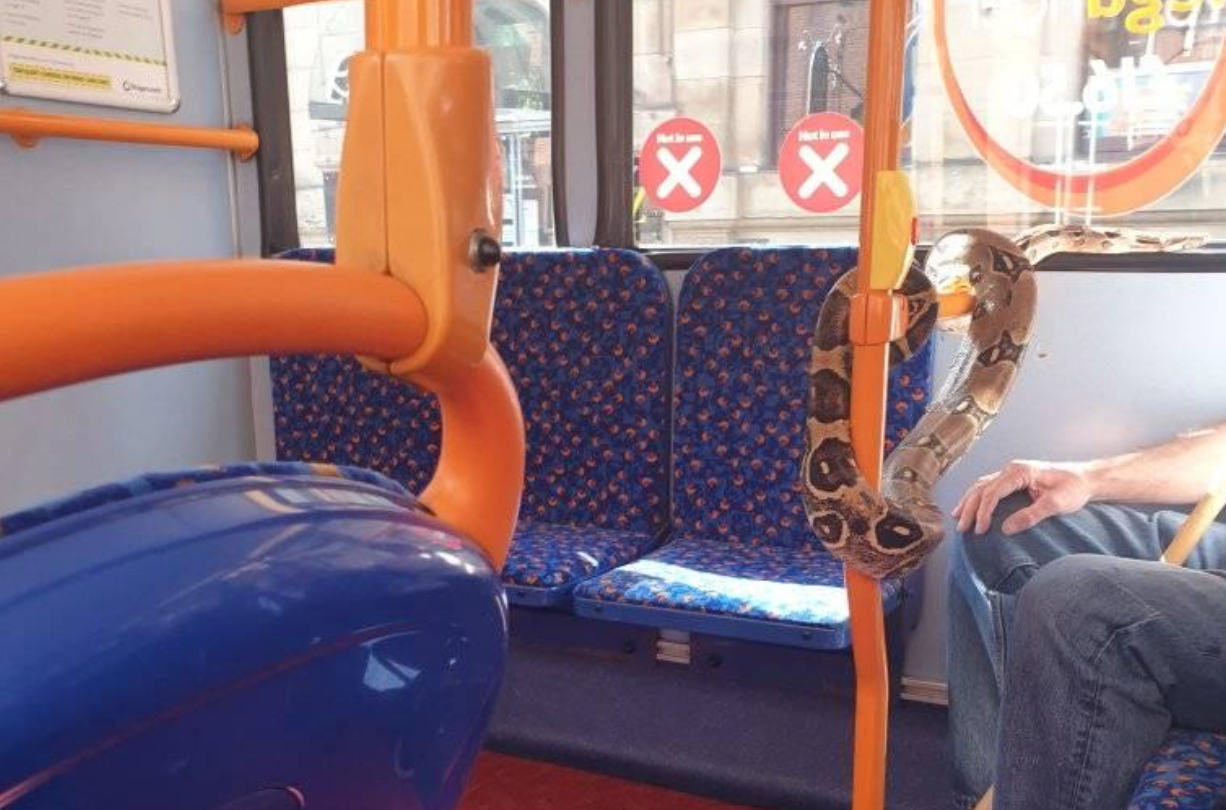 Shocked passengers watched on as the man removed the snake from around his neck and allowed it to wrap itself around the hand rails.
One passenger aboard the service told the Manchester Evening News that the sight was "definitely entertaining".
The passenger said: "He had it wrapped around his face like a mask getting on the bus".
He continued: "At first I thought he had a really funky mask on, then he let it crawl around the hand rails. No one was really bothered on the bus but a man behind took a video."
The post has since gone on to amass hundreds of interactions, shares and comments by other Swinton locals seeming to find the humour in the bizarre situation as well, along with plenty of others quite rightly saying they wouldn't be best pleased, or as one resident put it: "I'd have run off screaming the place down, either that or passed out cold."
All we can say is we're glad we weren't on the bus that day.