Shopping
Aldi's Christmas soft toys go on sale today – and people are already queuing
"Ahhh the annual Aldi waiting in an online queue, it's almost as traditional as mince pies and sprouts."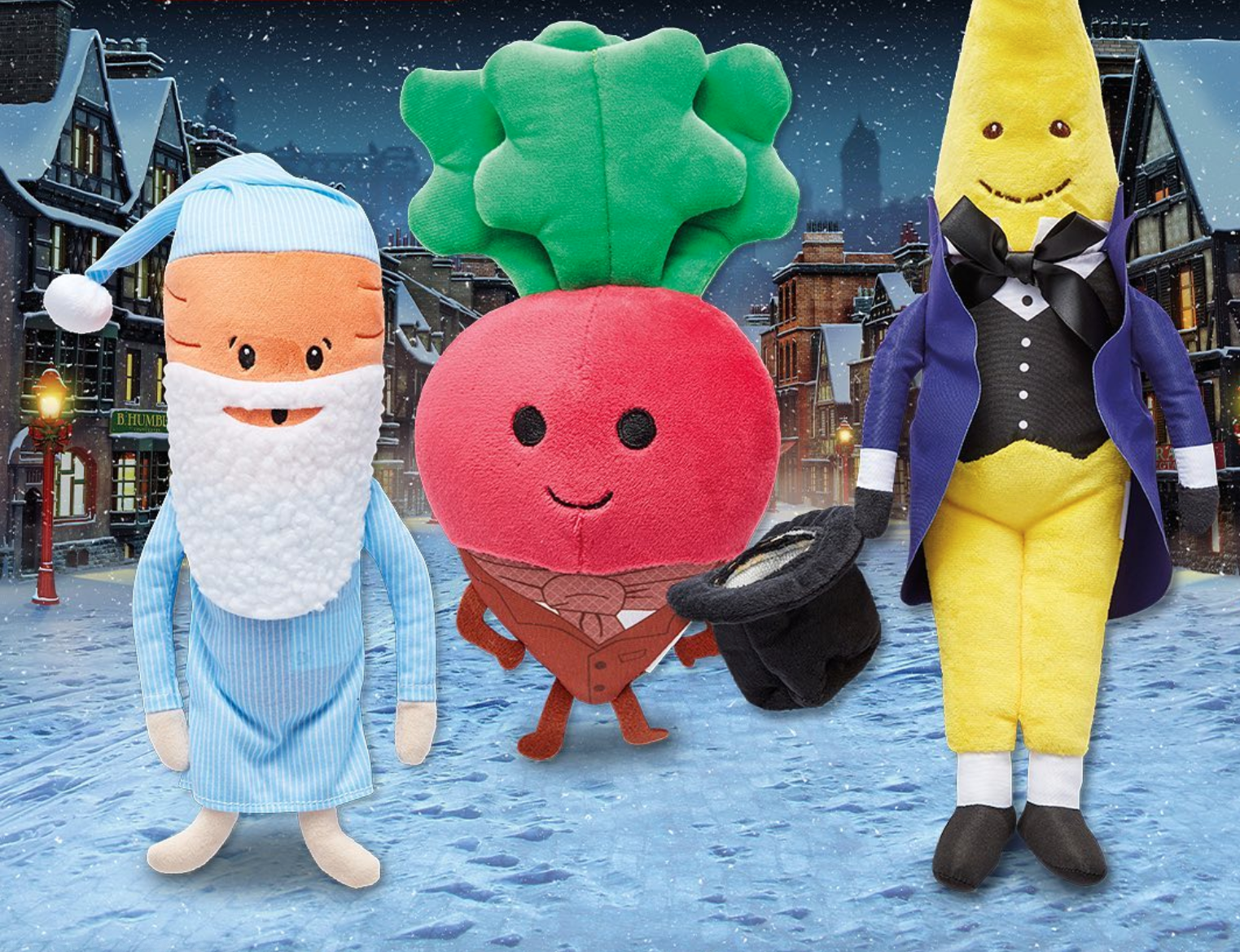 The plush toys of the stars of Aldi's 2021 Christmas advert officially go on sale in store and online from today.
And, as they seem to do every year, people are already queueing to buy them.
Festive shoppers keen to get their hands on the cuddly toys have been taking to social media this morning to share their place in the online queue, with many reporting that they have been placed in a queue with more than 60,000 people ahead of them.
A message on the Aldi website holding page reads: "We're very sorry, but there are currently lots of people trying to access the Aldi website. We've automatically placed you in a queue, but don't worry about refreshing – this page will update automatically as you enter the site."
"There are 30,000 people queuing to access Aldi's website to buy soft toys," one Twitter user wrote.
"Ahhh the annual Aldi waiting in an online queue, it's almost as traditional as mince pies and sprouts," another tweet read.
In-person queues outside Aldi stores this morning have also been reported around the UK too.
The budget supermarket retailer has certainly become known for its Christmas adverts starring everyone's favourite character 'Kevin the Carrot' in recent years, and this year, it's absolutely no different, as the release of the 2021 edition earlier this month went on to amass millions of views and thousands of comments and interactions.
If you've not seen the advert yet, it's a take on Charles Dickens' classic A Christmas Carol – renamed 'A Christmas Carrot by Charles Chickens' – and it features various different and excellently-named, festive food-themed characters.
Characters starring in the advert include its lead 'Ebanana Scrooge', 'Marcus Radishford', 'Peas & Goodwill', 'Tiny Tom'.
Kevin the Carrot himself also took on the role of 'the Spirit of Christmas'.
The story follows the Christmas-loathing Ebanana, who is reminded of the joys of the festive season by the Spirit of Christmas until he eventually realises the positives of Christmas, and goes around spreading goodwill.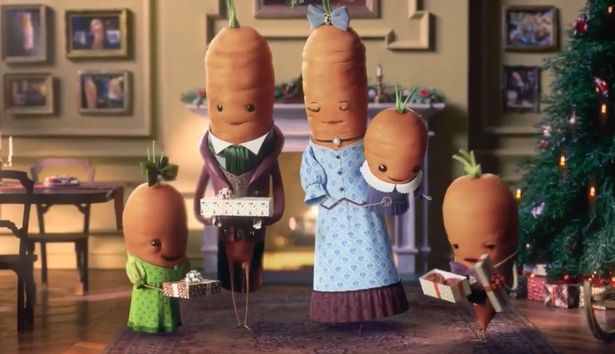 The plush toys of each of the advert's characters are priced at £3.99 each.
As well as all the characters from the Christmas advert, Aldi has also announced that a plush toy version of its famous and much-loved 'Cuthbert the Caterpiller' – who many will remember grabbed headlines after being embroiled in a legal battle earlier this year – will also be available to buy in store and online.
This year, Aldi has partnered with award-winning giving platform Neighbourly – which helps businesses make a positive impact in their communities by donating volunteer time, money, and surplus products, all in one place.
The retailer will donate 1.8 million meals to families in need this Christmas.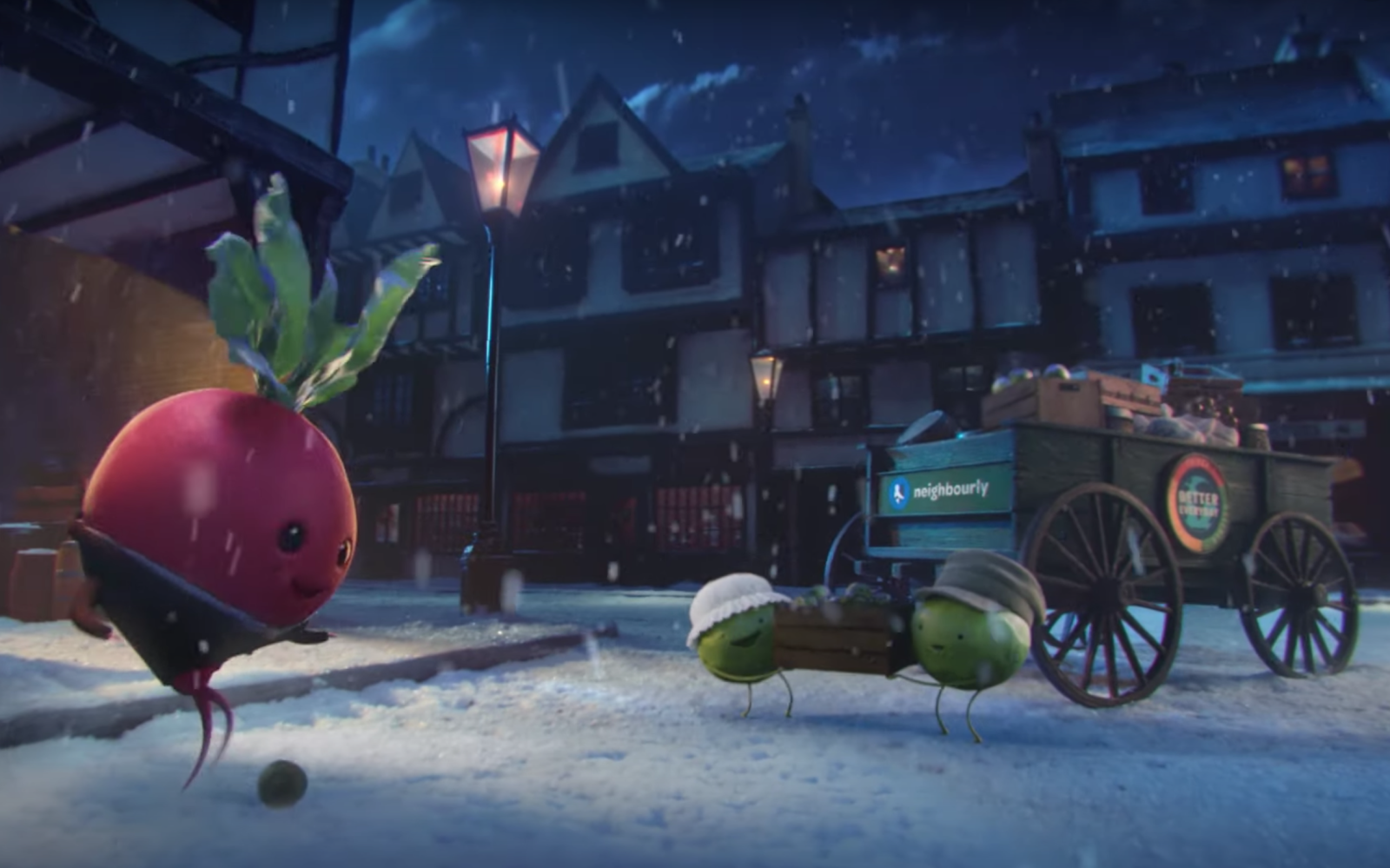 Sean McGinty – Marketing Director at Aldi UK – added: "Christmas is a time for hope, and we're privileged to be working with Marcus, who is one of the most inspirational young people in the UK, having done so much in the past 18 months to help provide free school meals for children."
"We hope our campaign will remind everyone of the true meaning of Christmas," he added.
Steve Butterworth – Chief Executive at Neighbourly – said: "We're delighted to be supporting Aldi in their year-round food redistribution programme and in their commitment to donate 1.8 million meals this Christmas.
"These donations will help a record number of families across the UK during what is expected to be the busiest year on record for local charities and causes."
You can watch the 2021 Aldi Christmas advert in full here.
Featured Image – Instagram (@aldispecialbuysuk)