Trending
UK supermarkets join Aldi's defence of Cuthbert in viral caterpillar cake war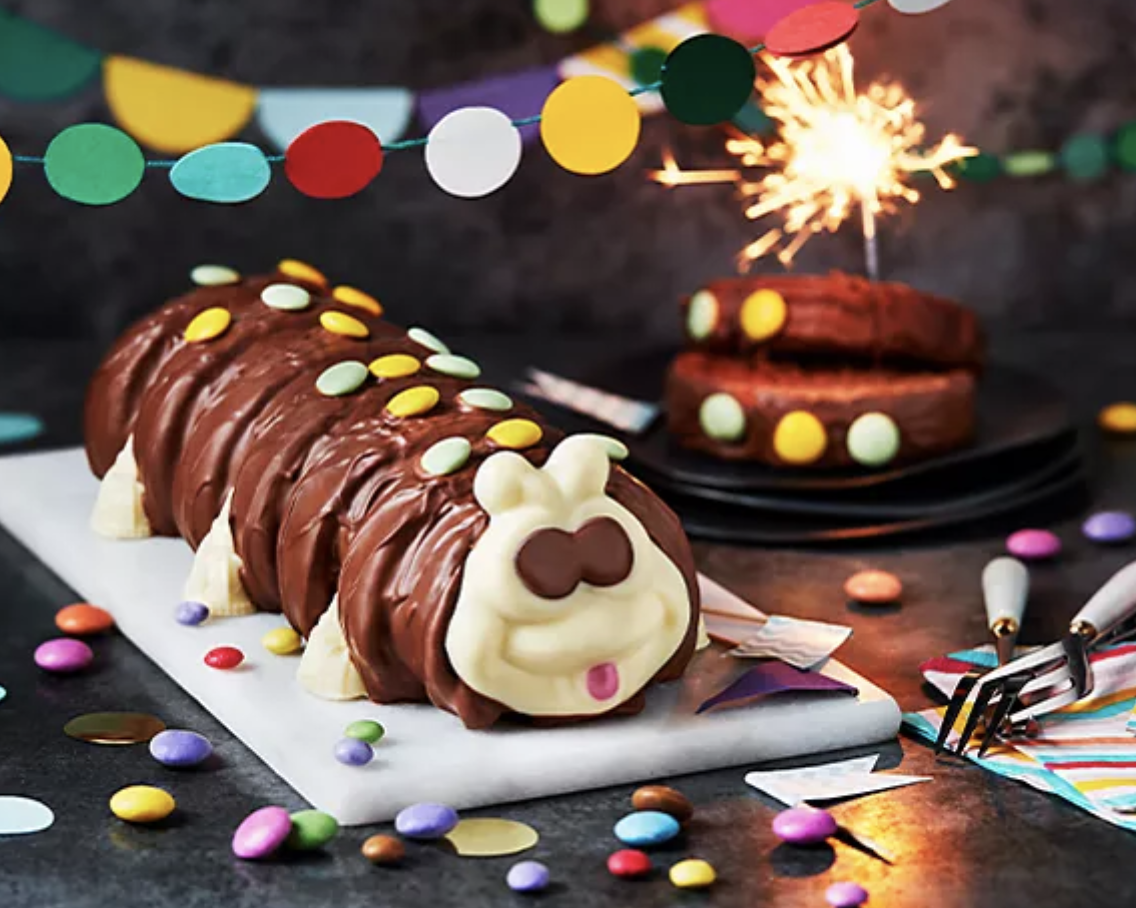 The UK's leading supermarket chains have jumped to Aldi's defence in the viral caterpillar cake war over this past weekend.
In case you missed it, which would be a pretty impressive feat at this point, it was announced last Thursday that Marks & Spencer had decided to launch legal action against Aldi over its iconic Colin the Caterpillar cake, claiming that the budget supermarket's own larvae dessert – Cuthbert the Caterpillar – is too similar, infringes its trademark and should be removed from shelves.
A spokesperson for M&S said: "Because we know the M&S brand is special to our customers and they expect only the very best from us, love and care goes into every M&S product on our shelves.
"We want to protect Colin and our reputation for freshness, quality, innovation and value".
As you would expect, Aldi then decided to bring out the big guns on social media in response, by launching a #FreeCuthbert hashtag and marketing campaign on Friday.
It spoke out in defence of its own caterpillar cake in a series of amusing tweets that mercilessly mocked its rival, before the British public typically chipped in to take matters into their own hands and turn it into the full-blown cake war it's now become.
And now a number of other major supermarkets have waded in too.
We all know that several major supermarkets also have their own versions of a caterpillar cake – including Sainsbury's' Wiggles the Caterpillar, Tesco's Curly the Caterpillar, and Asda's Clyde the Caterpillar – but despite this, M&S has stated that Aldi's Cuthbert is too similar to Colin, and that the dessert "rides on the coat-tails" of the retailer's reputation.
Determined not to be out on the battlefield alone, Aldi then decided to recruit the support of its fellow caterpillar cake competitions.
"Cecil, Wiggles, Curly, Clyde. We got you. #FreeCuthbert" Aldi said on Twitter.
Even though Aldi made sure to tag its rivals in the tweet, Waitrose was the only one of them to directly respond to being dragged into the argument by admitting that "Cecil is watching from the sidelines".
The supermarkets seemingly left out of the conversation had a lot more to say though.
Morrison's responded to Aldi's tweet saying: "When you find out your friends have a group chat without you #whataboutMorris", with Coop then echoing the same sentiment in response to Morrison's adding: "We feel your pain, it's the 2nd time we've been left off the invite list.
"We call for co-operation for all caterpillars. #FreeCuthbert".
Iceland – which had successfully managed to stay out of the firing line up until it decided to join in and take Aldi's side on the matter – also took to Twitter to say: "Just wait till they see our 'Colleen the Butterfly' cake #FreeCuthbert".
And the Irish arm of fellow budget supermarket chain Lidl also posted a hilarious snapshot of their "legal team's search history".
When will all this mayhem be resolved then? Honestly, we have no idea.
It's said that if M&S's intellectual property claim to the High Court ends up being successful, that Aldi will need remove Cuthbert from supermarket shelves right across the UK and refrain from selling any similar products in the future.
For now though, at least we have the endless raft of memes and supermarket responses to entertain us.