Trending
Australian exchange student creates hilarious TikTok series as he discovers the best of British culture
Vimto, Greggs, Courtyard, and the humble meal deal...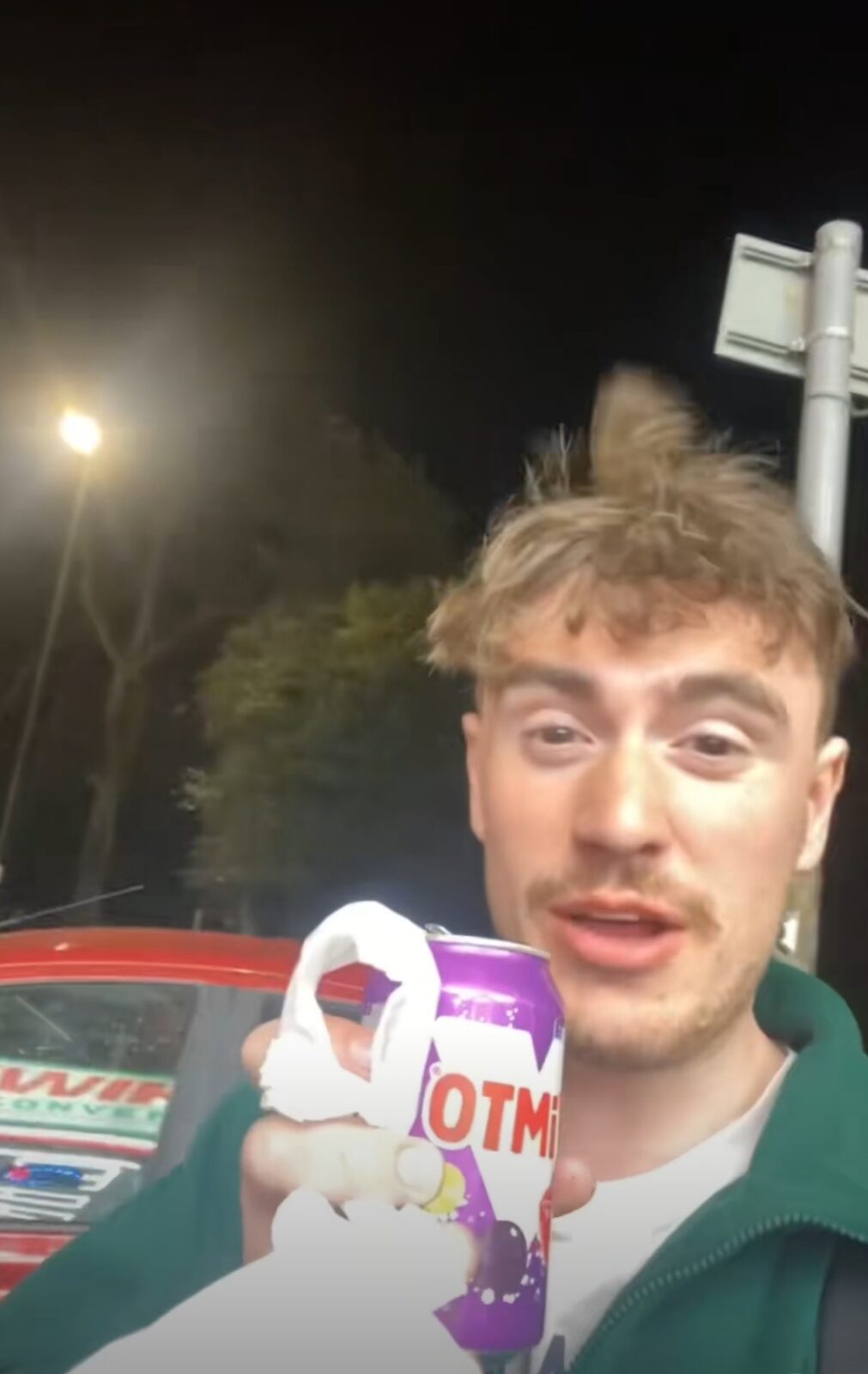 An Australian exchange student who's just moved to Manchester has been documenting his voyage of discovery with British culture on TikTok, including his first trips to Wetherspoons, Greggs, and even Tesco.
Sebastien Butler has been vlogging his move to the UK on social media for the last few weeks, visiting some places that will be pretty familiar to a lot of us Mancs.
But until we viewed them through his young Aussie eyes, we didn't realise how weird a lot of British staples actually are.
In his video series, Sebastien has partied in some local nightlife spots, been perplexed by our crisp packet colours (salt and vinegar should be pink, apparently), and been alarmed by the 'very big, kinda scary' geese.
Sebastien has visited some local student nightlife institutions already in his short time here. He's checked off Factory, Courtyard (Corona on tap? 'That's sick'), and student bar Squirrel's ('drinks here are so f*cking cheap').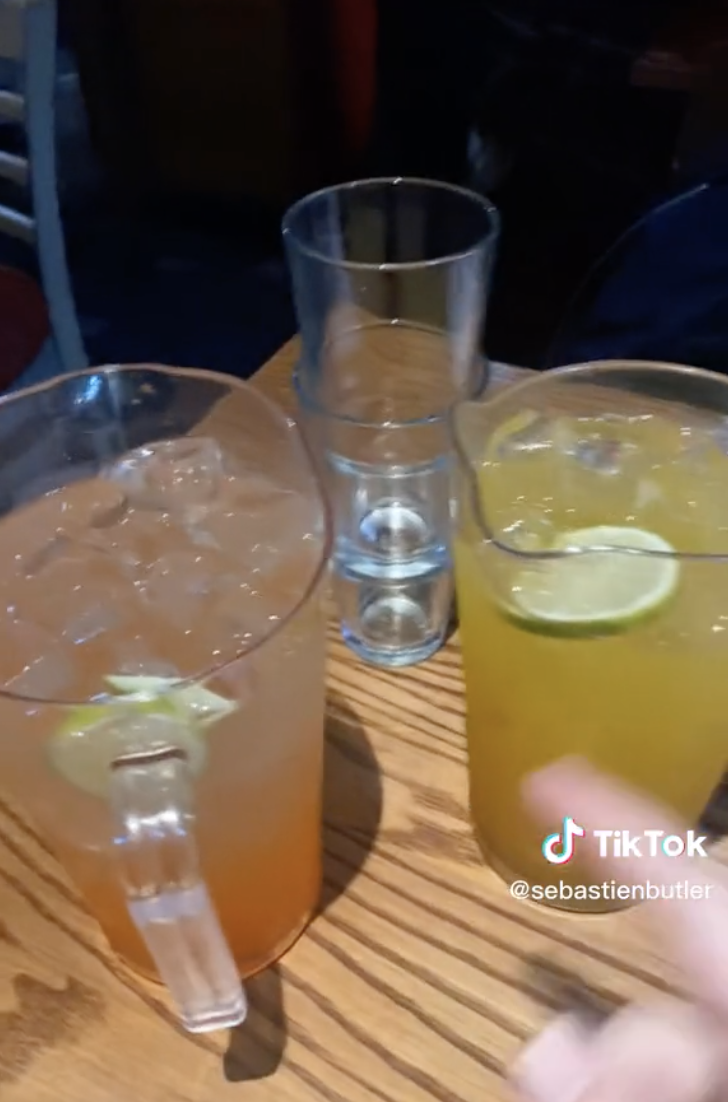 There's also been SEVERAL trips to Wetherspoons, including The Paramount on Oxford Street, where he deemed the chicken wings 'actually alright' and was stunned to find you can order drinks to your table.
A trip to Walkabout left him – rightfully – upset that the only 'Aussie' beer on tap was Fosters.
In fact, alcohol and the price of it seems to be the recurring thing throughout his TikTok series.
"It's f*cked, it's so cheap here. What are we doing in Australia?" he asked in one video.
Sebastien also said: "A lot of you guys in the UK think Australia have like a f*cked drinking culture, but I reckon you guys drink a lot more than us. And a lot more consistently. It's fun though.
"I just feel like in Australia because alcohol is more expensive, people go out drinking like twice a week and that's about it, but here it's like most nights you can do something if you want to."
Sebastien has made us realise how weird it is that we have slot machines (or 'pokies', if you're Australian') in our service stations, and that we are indeed being ripped off by Domino's, which is about half the price Down Under.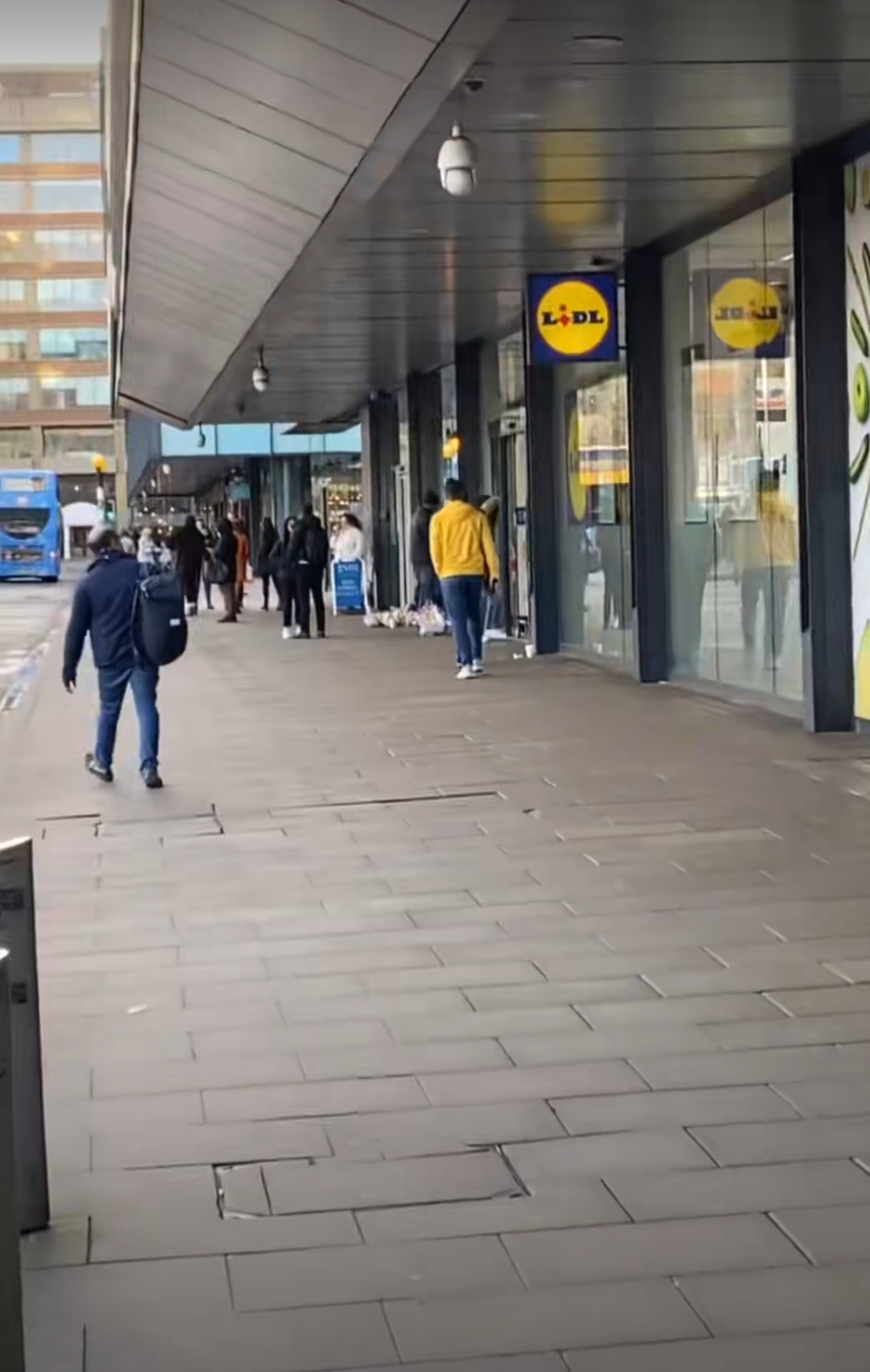 His ventures with food and drink have made up the bulk of his content.
His conclusions? Nando's is worth the hype, Lidl bakery toffee yumyums are 'honestly one of the nicest things I've tasted', and Tesco meal deals are his 'favourite part of the UK'.
On Vimto, he said: "Ooo-oh. I don't know. It tastes like one of the frozen Fanta flavours from Macca's. Trying to remember what it tastes like. Tastes like bubblegum, that's it."
He's had two trips to Greggs, saying on his maiden voyage: "I've seen this place before. I think from memory they do like pastries and stuff… I asked inside and apparently the sausage roll is a Greggs classic, so."
Sebastien then filmed himself taking a huge bite of his sausage roll, reviewing it: "Decent, decent. The meat tastes a bit fake but the pastry's alright. For £1.20, pretty good, pretty good."
Read more
Standing in Piccadilly Gardens, he pointed out the mad proximity of Greggs bakeries, saying: "Why is there a Greggs over there, when I literally just went to a Greggs here. Like are they that popular?" Yes Sebastien, yes they are.
On his second visit, he ordered better and got himself a steak bake, leading to this gem: "Whoever Gregg is, take a bow."
His series has been going down a storm on TikTok with millions of views, even though he said he only initially started doing it to keep in touch with his friends back home.
One person commented after a night out video: "The UK is gonna turn you feral."
Someone else said: "Imagine coming all the way from Australia to go to Factory."
Another wrote: "No as someone from Manchester watching an Aussie go to Factory is HILARIOUS."
Featured image: TikTok, @sebastienbutler