Trending
Battersea dogs to form guard of honour at Paul O'Grady's funeral today
It's going to be an emotional one.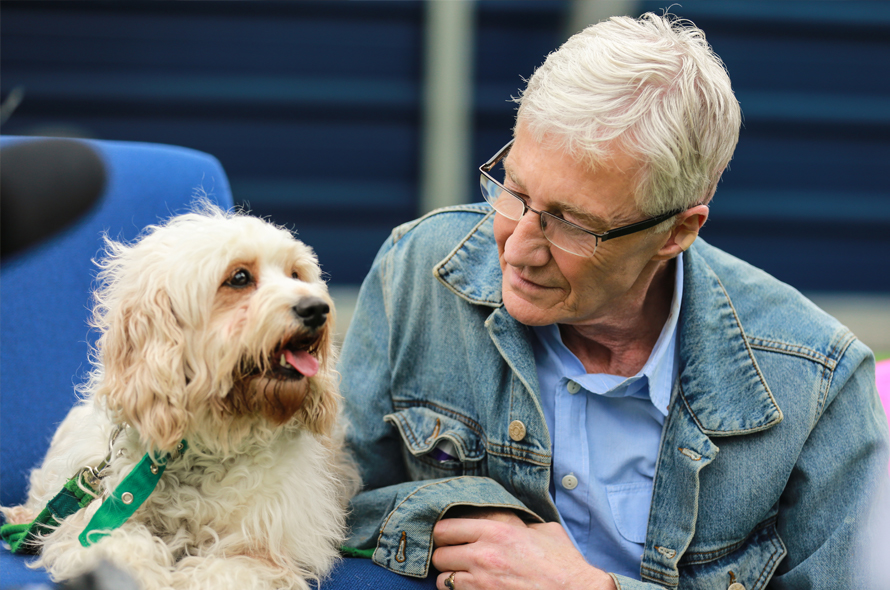 Rescue dogs from Battersea Dogs & Cats Home are to form a guard of honour at Paul O'Grady's funeral today.
The influential Merseyside-born TV personality passed away "unexpectedly but peacefully" at aged 67 at the end of March, and has been remembered for his illustrious entertainment career spanning over four decades – with countless tributes from fans and famous faces pouring in after his passing was announced.
O'Grady was known and loved by British audiences as a comedian, presenter, broadcaster, actor, writer, and the former drag queen Lily Savage.
He was also one of the nation's most-famous dog lovers and animal rights advocates.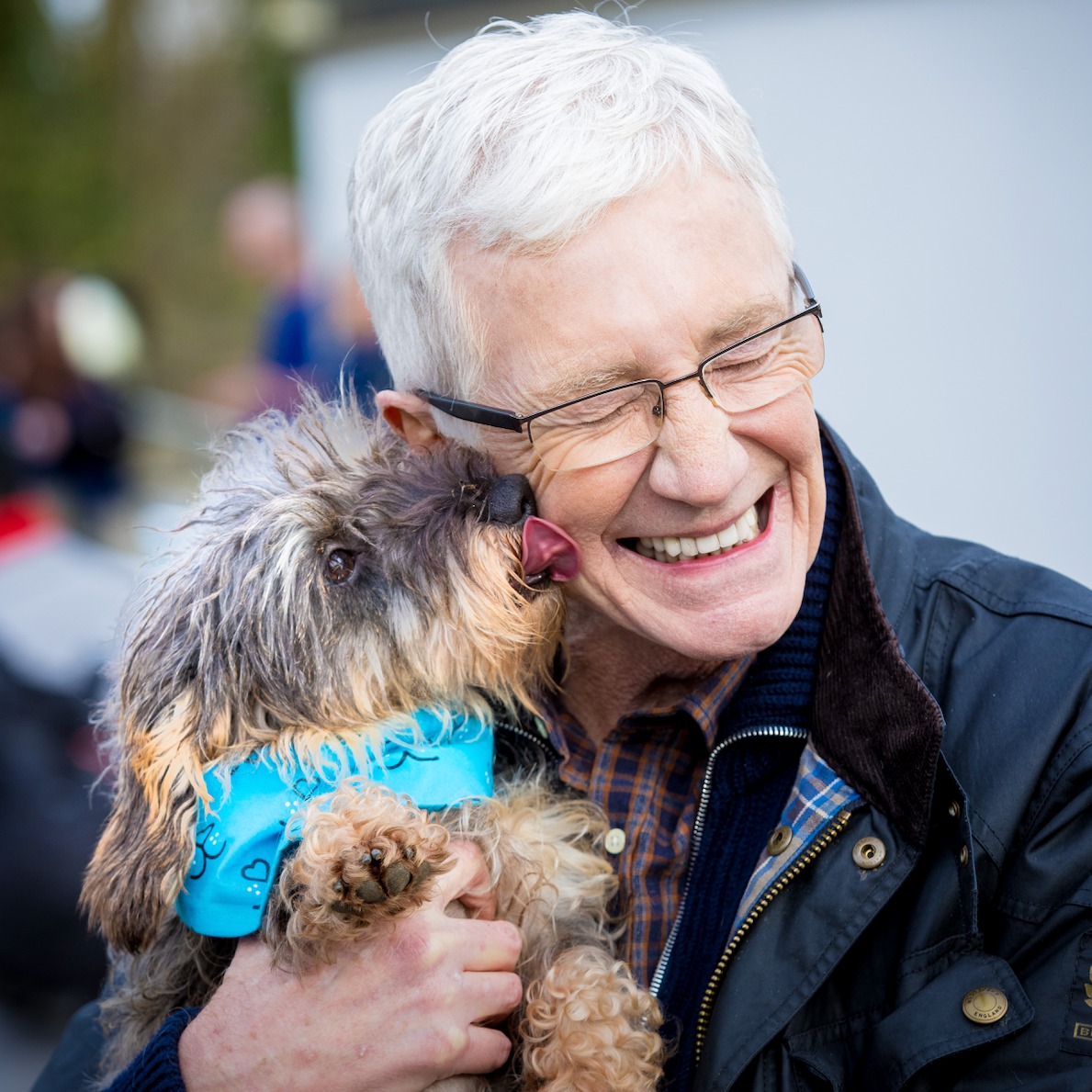 A longtime supporter and ambassador of Battersea Dogs & Cats Home, O'Grady notably helped raise the profile of the shelter to millions around the world through the hugely-popular ITV series Paul O'Grady: For The Love of Dogs.
Battersea Dogs & Cats Home notably paid an emotional tribute to their "devoted" ambassador after his passing, saying said there was "no doubting" O'Grady's influence had helped thousands of rescue animals find new homes over the years, and adding praising his efforts show-off all of their quirks and loveable qualities, which went a long way to proving that rescue animals "really are the best pets".
More than £270,000 in public donations has also been raised for the charity in O'Grady's honour.
And now, it's been revealed that some of the rescue centre's dogs who O'Grady loved and cared so much for are all set to perform a guard of honour at his funeral today.
The funeral is set to be held near Ashford in Kent, and his partner, Andre Portasio – a former professional dancer who he married in 2017 – revealed that it will be a private ceremony, but as O'Grady "cared a lot about his local community", procession will pass through his home village of Aldington before heading to the church.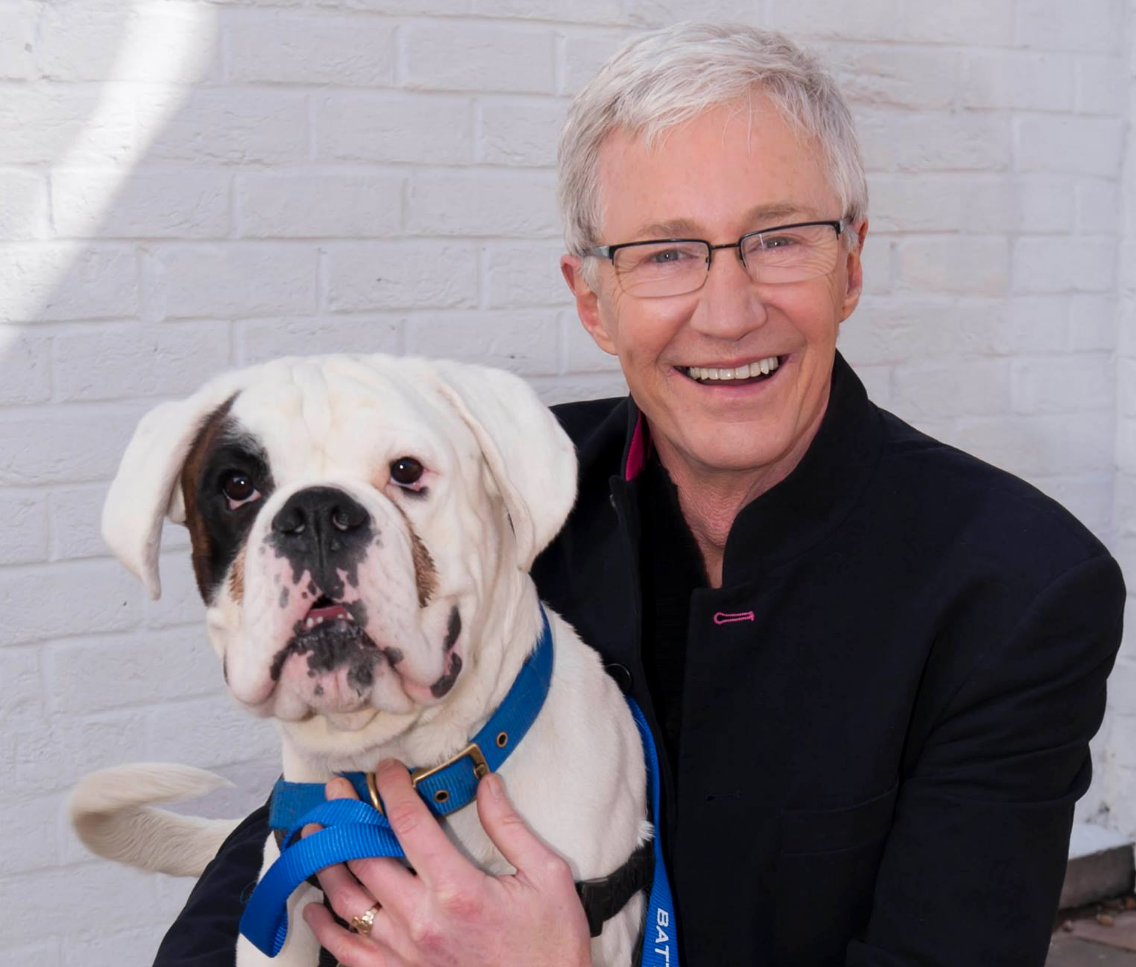 The procession is designed to be "a way of marking Paul's affection for the area".
Residents are invited to stand on Forge Hill or New Road Hill between 2:10pm and 2:45pm, but Mr Portasio asked them to "respect the villagers and the local area".
Read more:
Mr Portasio has also thanked the public for the "overwhelming outpouring of support and love" he has received since his partner's passing.
Featured Image – Battersea