Trending
Boris beans with 'misery guaranteed' spotted on Tesco shelves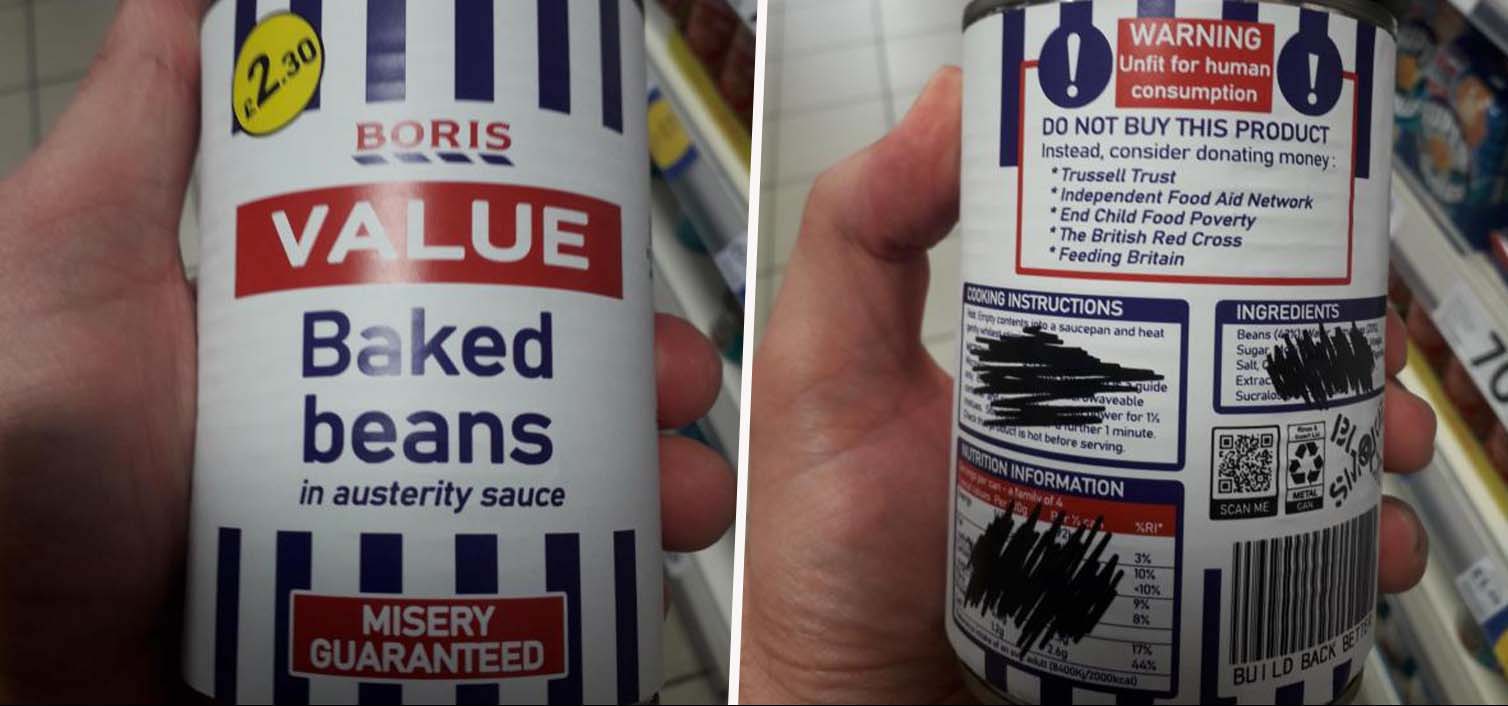 Shoppers have been left stunned after a mysterious tin of value 'Boris beans' was photographed in Tesco by an eagle-eyed customer.
Spotted on the shelves of a Tesco Express, the basic beans come in 'austerity sauce' with 'misery guaranteed'.
On the back, a label warns buyers 'do not buy this product' as it is 'unfit for human consumption'.
The tin also pointedly suggests that people should consider donating money to food poverty charities the Trussel Trust, Independent Food Aid Network, End Child Food Poverty, The British Red Cross, and Feeding Britain instead.
Elsewhere, letters beneath the tin's barcode read 'Build Back Better' in a nod to the Conservative's post-Covid slogan, unveiled in a series of bizarre videos by Boris Johnson in October last year.
One such video saw him say 'mmm' and unwrap a portion of fish and chips before declaring 'build back batter'.
A second video showed Johnson spreading butter on toast, before looking at the camera to say: "build back butter".
At first glance, the tin looks just like the old Tesco Value products – discontinued in 2012 as part of a rebrand to the Everyday Value range sold in stores today.
It nods to recent comments made by Environment Secretary George Eustice last week advising those struggling to pay their bills to switch to value brands, and appears to have been created in protest at the spiralling cost of living crisis currently gripping the country.
There is some speculation online that the 'Birmingham Banksy' street artist Foka Wolf could be behind the design, but the artist, whilst describing the cans as "brilliant", confirmed to The Manc that it is not his work.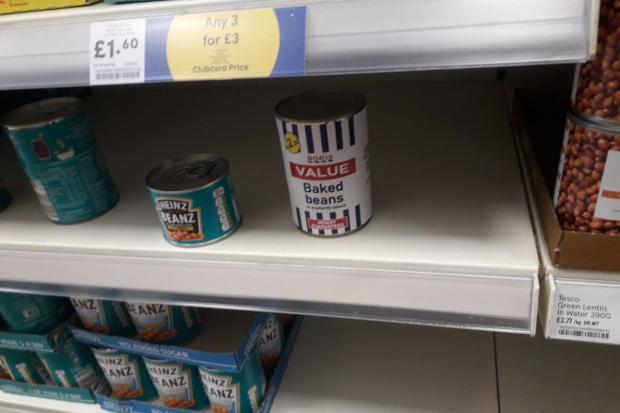 Jess Tilley, who discovered the beans in Tesco Express on Queens Road, Brighton, said: "I had popped into Tesco Friday afternoon on my way home to grab a few items when I noticed the tin on the shelf.
"I had a closer look and was surprised to see that it was an artistic protest – no doubt over recent comments from the Conservative minister saying that those who cannot afford food should eat 'value range'."
Feature image – Twitter